FRESNO, Calif. (CelebrityAccess) We recently had a chance to talk to Jerred Johnson, the founder of Pepper Entertainment.
There are still a few indies out there, some actually independent – like Emporium, I.M.P. and, most vocally, Jam – while others are still carrying their indie names even with majority-stake sales to Live Nation, such as Frank Productions, Insomniac or Latitude 38.
In other words, there are plenty of well-known indie or sorta-indie promoters out there.
So what's a Pepper Entertainment? Somehow, that's a name that isn't automatically in a roll call of either lineup.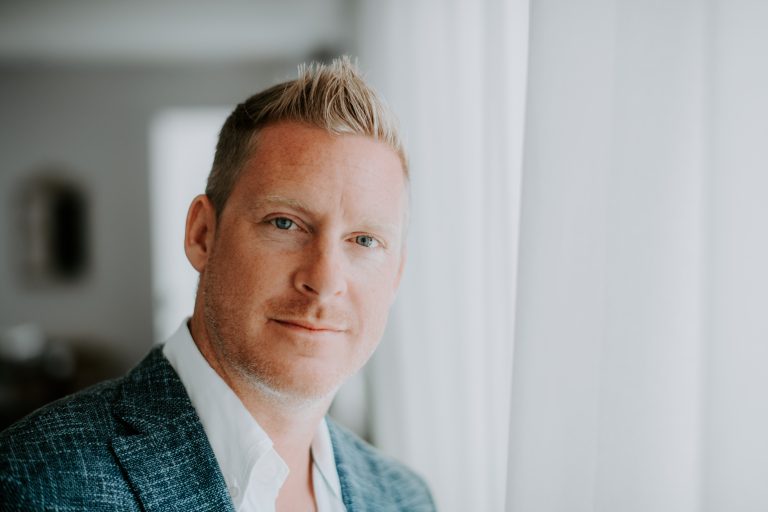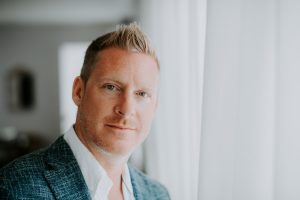 The quick answer is that Pepper Entertainment is not based in a major entertainment hub like Los Angeles or New York. Instead, it was built from the ground up (make that the basement up) in Sioux Falls, S.D., by Jered Johnson. He kinda-sorta liked the idea of working in the music business and started booking bands from his basement in 2006. His creation now promotes throughout the Midwest and, obviously, along the Left Coast as well – from the arena level on down.
And it's growing. The company produced an arena show, Willie Nelson+Friends with Alison Krauss, at the Save Mart Center in Fresno, Calif. – home to one of CelebrityAccess's reporters — so we dropped by (We were encouraged to do so by an SMG rep, which speaks well of Pepper and its relationships). Johnson talked about the company's origins, its future and when Johnson may leave it all behind. 
I don't know many promoters in South Dakota.
Yeah, I think we are the only one. Other than the big box shops – Live Nation, AEG that come through every once in a while. We love working with SMG. We've been doing a lot more with them. When you're promoting shows, depending on the market, you never know what's happening management-wise. You're at the mercy of the market. Now we're more strategic, connecting with the regionals and corporate communique, looking at acts specifically for what buildings.
Can you please give us the rundown on how Pepper Entertainment was built?
We started strangely enough in my basement. Just me. I started the company in 2006. I was working for Gannett company, doing marketing for them, based in Sioux Falls. They have a paper there. It was right at the point of paper media going all digital. The Midwest still likes a cup of coffee with its paper but it's gotten really thin.
They were also moving everything around in the company. Their flagship was USA Today, still is, but they started bringing all these ad directors and things from other markets, cutting down editorial, beefing up advertising. So I got tasked with managing about 200 entertainment accounts, from concerts to sporting events to fair/festivals. I handled all the cash and trade accounts. In that conversion they merged advertising with marketing, which was good because then I started working with the regional promoters (it was pre-AEG, pre-Live Nation). I started to realize nobody was doing that in Sioux Falls.
I thought, OK, music has always been a passion of mine. Everybody in my family can play an instrument except me. I grew up around it but never fathomed I'd have a career in it. I played college baseball. That was my thing. I went to University of New Mexico. Four colleges total to be honest with you. I moved back home but had no plans to stay.
So I started a side project called Pepper. We picked up our first club, a little 300-cap room. There were no live music venues in town. There was a legendary one called The Pomp Room that became a parking structure. There was one called Nutty's that started up. They branched out to focus specifically on music. I was doing Five Finger Death Punch, Sevendust, all the aggressive and nu-metal. I got in on the ground and that's what spawned it. I thought, OK, the same agents have second-tier acts and arena acts and I always felt like building the company because you always get more business by doing good business.
I was so busy with that little club I thought, well, I can't really have a real job anymore, so I quit Gannett. I saved up about $20,000 and started Pepper.
How much did you understand the business in 2006 on a scale of 1 to 10?
Probably a minus 10. I'm 100 percent self-taught. I mean that respectively because I had mentors along the way and I still do. As far as knowing any of that stuff I just did it the way I thought it should be done. We kind of carved out our own path which was a good thing because it's a fresh look on the industry. There were far more promoters out there with more history. But we came in, we were easy to work with, we were straight up. The deal was the deal and, well, this must be the deal! The agents would call, "You guys are just so easy to work with. I hope everything goes well for you."
We just started building business by building relationships. We met some folks along the way that had been in the business for a while so we immediately had a connection, Mammoth Live. We still work with them. One that works with them, who did a lot of the Pomp Room shows, built a radio show with us. We did that for seven years. We had everyone from Marilyn Manson to Alice In Chains. It was the rock festival in that area. We'd do 9,000-10,000 every summer. They loved it.
So we decided to try and to creative things outside of touring. It just kind of snowballed.
Why "Pepper" ?
I was asked that earlier. There's really no rhyme or reason to the brand. As we started doing bigger shows, and more frequently, it dawned on me, as a marketing guy, that we needed a logo. You can't just send in a blank offer form. We had all that paperwork set up but I hadn't done anything, but I had a good buddy that's like a crazy design/graphics dude. We would meet once a week at a bar and get the napkins out and I'd write down ideas. We backed into development. I'd tell him, "I don't like the word 'promoter.' I feel we should be branded more as a marketing/entertainment firm/agency." Now, as it sits today, and the vision I had, was we have other branches. We do independent promotion but we have client representation. I just did Maroon 5 and Kelly Clarkson for a city entity that hired us to come in. We buy production management, we have a real estate arm where I buy property with a partner. It really isn't Pepper, but it needed to be all-encompassing. We have a digital marketing team. There is so much more than just being promoters and that's how the concept got to where it is.
I don't know how Pepper came up. I think it started as a "PE" branded design. Something came up with the word "pepper" in the conversation and he just ran with it. We just started narrowing it down and always came back to the design.
Considering you were working from a basement to begin with, and without a company name, when did Pepper start, technically?
July 2006. I was doing things for the bar, buying stuff for them, but it really wasn't our shows. But the momentum was building, with Sioux Falls finally getting a little rock club to go to, and I was asked to book it full time. It was time to make it real.
How long have arena shows been part of your portfolio?
My first show was Dierks Bentley in Mankato, Minn., around 2010-2011. It was part of the Jagermeister Country Tour. That was when we started getting arena acts to trust us – or at least their agencies. Not sure if they did!
Did the first arena shows work out?
Yeah, the first one was profitable and now Mankato is one of our biggest partners. We exclusively book the amphitheatre there. We do probably, outside the amphitheatre, six to nine shows a summer there. We probably do another half-dozen in the arena. There is another 2,500-capacity theatre there. It's one of our primary shoulder markets. It's really Minneapolis, but it's just a little bit down in the 'burbs.
How big is the staff now?
We have a full-time staff in Sioux Falls. We have a senior manager who does all of our clubs and theatres. I've got a marketing coordinator who is in-house full time. We have a full-time digital strategist who covers all the socials, design work, all the ad mats, but he taken on other roles. We have a new software program that coordinates all our calendar systems and offers. He spearheads all those projects. I hate to say he's our lead designer only. We have a full-time office manager. We always carry an intern. Then we have a marketing director based in Minneapolis. I like to say he doesn't touch and feel every aspect of our shows but he oversees all the day-to-day. He used to be Sevendust's touring director then started his own marketing firm, and that's how we got to work together, through the Sevendust tour. So we've been friends for 10 years now. He did all the marketing for Sue McLean & Associates.
When she passed away, he finished out the contract and came to me saying, "Hey, I know you guys are going to hire someone soon, and I think it's time for me to go in a different direction." He's been with us for about 15 months. The idea was to help me as we were scaling the buying side of the company and the corporate division, I needed someone to pay attention to the ad packs, the meat & potatoes. He would focus on arenas and corporate stuff, but now he's into the theatres and touching base on club dates.
We have a production manager in Omaha who comes in for arena dates but loading up Maroon 5's stuff in a field. We built a super-structure in a field.
That's our core team and we have a part-time promoter rep who does all our club dates in Sioux Falls.
It's right on the cuff of 10, which is plenty.
How did you get involved with this tour, and what else is hip these days?
We've been doing isolated Willie dates for a few years. We had talked to corporate about specific markets for this tour and what buildings made sense. This Fresno date came up through our relationship with SMG corporate. They said we should look at Fresno, and I said we were in. That's how this particular show came about but we are looking at several markets together next year. I think we have 10 that are SMG deals.
I also have a really aggressive relationship right now with Alabama. We've done about 10 shows with them this year and just announced Saginaw, Mich., an SMG building. We have Moline, Ill., on sale. I just did Cincinnati with SMG. We did Bloomington, Ill., with VenueWorks. We did Sioux Falls; Ontario, Calif.; we have Albania, N.Y., in January with SMG.
We're starting with finding a relationship with a building, then finding a particular act that we can plug in.
We're not doing tours; we're doing specific pockets, which brings up an interesting topic because when you're an independent, doing the level of stuff that we're doing, then we're on the radar. At what point, if you want to continue to be in the game, you've got to grow with the trends. I felt you always had to be ahead of the trends. The business these days is to give it to the big box promoters, let them buy the tour. Then let the big box sell to everybody else.
So we've been fortunate, at this point, to have relationships where we co-pro dates with the big box but we haven't felt like we need to compromise what we do.
Do you have a background in accounting?
No, not really.
Because sometimes, on shows that aren't very successful, the margins are so tight that a promoter will need to fight over 20 bucks in gas money.
It does, and we definitely watch it closely. It's the margins but, on the flip side, when the shows are going well, the deals are structured so that the artist has participation on a split point or backend points, and it's, like, if you're just blowing money without approvals, then you're really spending their money. A lot of the money is their money.
Obviously we have an accounting firm but, like here tonight, I'm doing all of it. I'll deal with the building, obviously, get all the expenses. I always pre-sell everything. I actually pre-sold the show yesterday. I usually like to get a week before, plug everything in, and you have a working roadmap of "Here are the things that are red flags" and "here are the things that are good."
That doesn't mean there isn't a hiccup or two.
What got you to South Dakota?
I was born and raised in South Dakota. I was born out in Spearfish, in the Sturgis area. As a small kid, my parents divorced and my mom moved to Sioux Falls where she met my stepdad. Grew up there, went to high school there. Played college baseball there. I went back with no plans to stay.
You said your relatives were from there?
My mom and dad were born and raised south of Mitchell, south of the Corn Palace.
The Corn Palace is one of our clients!
Here's the other thing: after being gone for almost six years, I went back home, the things that kept me there besides this was that my family is there. My brother, sister, the majority of my aunts and uncles all live in Sioux Falls. I got married recently and have a baby girl who will be 2 in November.
Do I want to stay there forever? That's not my goal. My wife and I talked about – we go to San Diego an awful lot. We got married there in April. When I first started dating her I'd go out there for two, three weeks at the end of the concert season to decompress. She, of course, fell in love with it. It's hard not to fall in love with San Diego.
We'd go to Pollstar Live! in February every year. Now we just stay out there the whole month.
Obviously nobody wants the winter. But, for now, we're going to stay where we are at and maybe someday get another little house at Mission Beach or something. I don't want to stay at the helm of Pepper. I had this conversation with the most senior dude at the company who's been with me nine out of the 12 years. Everyone, with the exception of the new hire, has been with us since Day One. We operate off of a family model. People don't quit jobs; they quit bosses. When you're frustrated and you don't like your work environment, you leave. We've always had challenging conversations but I want to make them feel like that, even if you have ownership or not, it's ours.
So I said to him, "Listen dude. Tomorrow, five, 10 years from now, I don't know when, but sometime in the future I'm not going to be in the office every day. I'm not going to hold the 'president' title. Someone is going to have to move into that role."
Will we sell? Who knows? But as it is now everybody needs to be looking ahead and not focused on what is immediately in front of them.