BRISBANE, Australia (CelebrityAccess) Pink stopped her concert in Brisbane, Australia, Aug. 22 to go into the audience to hug and take selfies with a 14-year-old fan who held a sign that her mother had just passed away.
Leah Murphy was planning to attend the concert with her mother but she passed away in June. Leah was instead takent to the show with her aunt, Katrina Donkin, who helped make the signs, according to Cosmopolitan.
In the middle of a show, Pink paused to comfort a young fan whose mom had recently died https://t.co/K6TjvcC9cC pic.twitter.com/HZjwG74E3T

— CNN (@CNN) August 23, 2018

One had a photo of Leah's mom and the words "Hi, my name's Leah. I'm 14 years old and I just lost my beautiful mum. I would love a hug…please!" Pink stopped her show and did just that – holding a tearful Leah for what "felt like 20 seconds" telling her "It's going to be alright."
"Once Pink got down to the quiet music she was looking out to the crowd, that's when I started waving the sign.
"I had strangers in the crowd grab them off us as well and start waving them. It was just enough for Pink to say, 'what is that?'" Donkin told ABC News. "She couldn't read it, but someone handed her a little brochure about Leah and she read it out."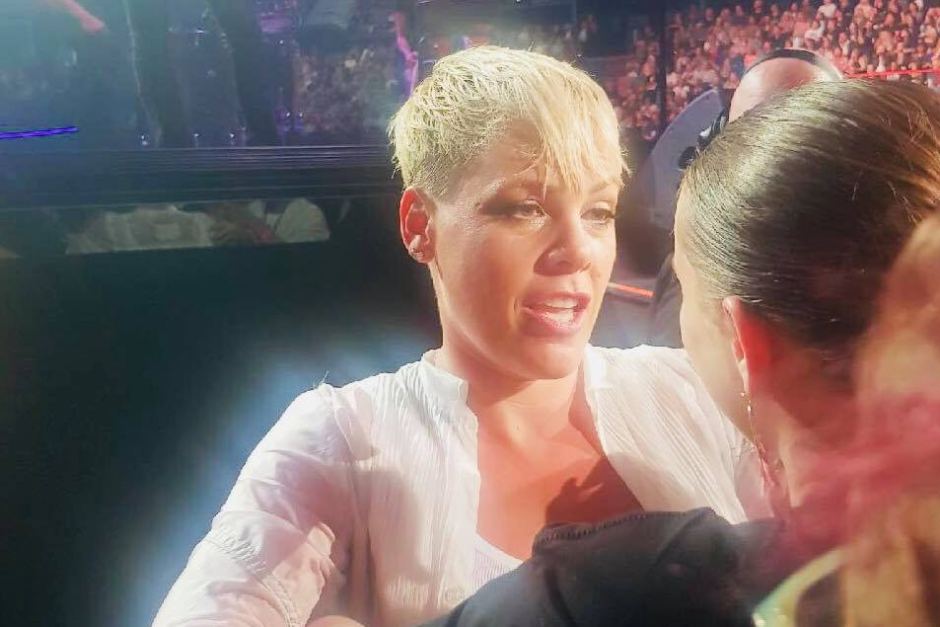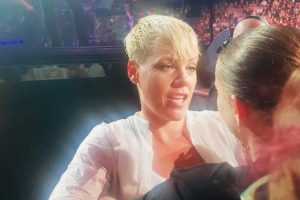 "She's just a huge, huge fan of Pink, and so was her mom, so it was just amazing she [Pink] took the time to give her a hug," Donkin added. "I haven't seen her smile so much since. … We ended up at the front row and Pink just held her for … it felt like 20 seconds.
"And Leah's only 14, she's a teeny-tiny little thing and she just sobbed uncontrollably in her arms."
The moment almost didn't happen because Donkin realized the night before that concert tickets were on her bedside in Cairns, more than 1,680 kilometers away.
"I rang my neighbour, my neighbour broke into my house and got them and handed them to someone I know who works on the check-in desk at Qantas," Donkin said. "She then asked the pilots of a flight that arrived in Brisbane at lunch time if they could take them down and they said yes.
"They hand-delivered them to me … I went back out to the airport and the captain walked off and gave me an envelope."