Promoter 101, a podcast by Emporium Presents' Dan Steinberg and Works Entertainment's Luke Pierce, is launching its 100th episode tomorrow. We talked to Dan and Luke who didn't give away the details but we were more than happy to talk about how the two have documented practically everybody in the music business. At least it seems that way considering an episode could have one or several interviews at a time.
So, what should we expect from the 100th episode?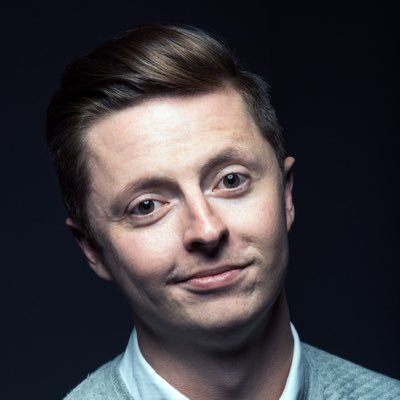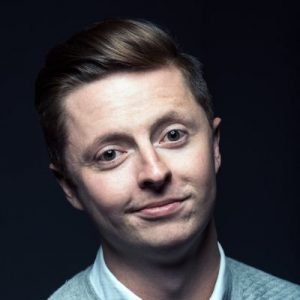 Luke: Well, this is a little different than what we do for other episodes. It's a celebration of the coolest moments that we had over the past two years. Seeing the names in this episode is a really proud moment.
Dan: I don't think either of us thought we'd make it this far. I think we both would lose interest. I don't know if we would find an audience bigger than 100 of our friends. To have a worldwide audience that listens, to have it bring us in front of college students and taking us to other countries, to have feedback from random people that stop me at concerts in markets that I don't live in, just telling me how much they love the podcast, is an incredibly cool thing. We're finding out we're not alone in being complete nerds. There are amazing stories that should be shared before these people go away. Our industry has an oral history that could easily be erased. This is a great way to capture some of that.
I like to think that, 100 episodes ago, you had poorer equipment and you've been upgrading.
Dan: Ironically we didn't have that problem. Works Entertainment manages Straight No Chaser. One of the guys, Walter Chase, had a sports podcast that he did on his free time while on the road. Sometimes others in the group would be on it. The hardcore fans would follow it. When we started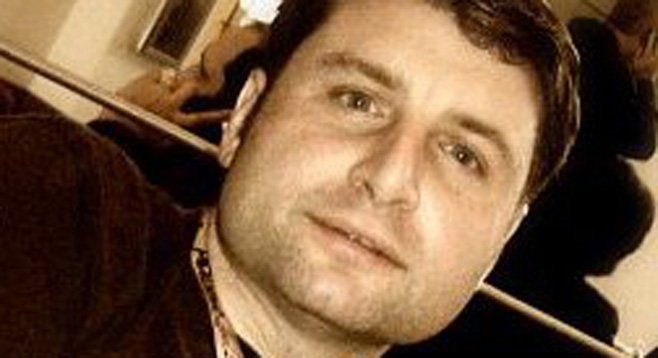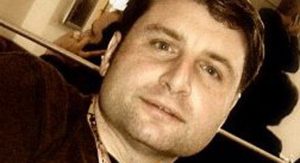 talking about doing this, Walt had already written out the steps of what you need to start a podcast and shared them with us. It was like a blueprint. We brought in a tech because we realized editing would be a thing. He ordered some super-basic equipment and we added to it when we started doing the live recordings because having a tech with us all the time would be too hard.
The upgrades from the original investment has been small. From the get-go we dumped maybe a grand in equipment.
Luke:
Luke: It was a little bit of R&D for the businesses we focus our time on. At the time, we were talking about producing podcast tours. It was before Pod Save America was blowing up theatres. We thought it would be a touring silo — a new type of business that we could produce.  But we had to understand the ins and outs of the business.  It was kind of around a time when, ironically, there was a podcast that launched called the "West Wing Weekly", hosted by the actor Joshua Molina and another podcaster who produced Song Exploder and they were going to do play-by-play blows of every episode of Aaron Sorkin's "The West Wing," of which Dan and I are massive fans. When that came about it sparked a conversation into whether we wanted to invest our time on that side of the business.
What are the benefits of this? You're not advertising Blue Apron so it isn't for the free food.
Dan: We don't allow advertising on the podcast. We decided it wasn't going to be an infomercial and we were weren't going to sully our idea by letting someone sell their wares through us. It's us paying back to the industry that has been so generous to us. I think there is name-brand recognition for the both of us. It's opened doors and introduced us to people. It made us have interactions with people who may have been a tad out of reach before. It gives you a reason to pick up the phone and talk to someone. It's a nice icebreaker. Especially with the international guys. We have no other reason to talk to some of those amazingly huge guys like a John Giddings or Carl Leighton-Pope.
Luke: One of the things I enjoy from a nerd perspective is that people have been amazing when you ask them about how things came about or what something felt like. More often than not I enjoy the crazy stories of this business. You get the inside track, the behind-the-scenes stories. You'll learn that sometimes things actually happened the way they did. It gives us knowledge and compelling history.
Dan: If somebody is willing to explain something to us, we both light up. In particular there are things they don't want to talk about publicly but will tell us. There are plenty of stories that are not for public consumption but will hear it after we finish recording. I think that's the true payoff for us. You find out who hates who, who's suing who, who's about to leave their company. We've been very respectful of when someone tells us something in confidence. We haven't betrayed anybody's trust.
Did you have to "sell" yourself to potential interviewees at first? Do you still find yourself doing that?
Dan: I had already been interviewing people at the bigger conferences, so it was similar to a format I was already using. A lot of people I would have approached early on were people that would have been a great interview at Aspen Live or Pollstar or Billboard. So it wasn't a huge step forward. I had done Steve Martin and Alex Hodges early on and dove in really deep into their past. I was getting ready to do Jay Marciano. I had soured on the panels. I think they're too many people. You can get a whole career of information when interviewing one person.
Tom Ross is a buddy and we already had Jay doing the interview so all we had to do was convince him to record it. Ross was just when the CAA book was coming out.
Was any of the format inspired by another podcast?
Dan: Luke kind of modeled the podcast and formatted it.
Luke: We had an idea in our heads but if you listen to those early episodes we were working it out. A lot of it was off the cuff. It molded over time as people gave us feedback.
Dan: We would go to the conferences and get feedback in real time. We had an amazing chance to get exposure because all of the industry conferences invited us immediately. We were blown away as every one came to the table. We had Pollstar the first year, and ILMC and Canadian Music Week. I'm forgetting nine others. Most invited us, and most invited us back. We're trying to not overdo it. We have chilled on the live podcast format. We both enjoy the interaction with the crowd but our schedules have been nuts. There was certainly a time when we changed the format, of how long it was and how deep we went into interviews. We got some great feedback when we changed the format. I think we were 35 episodes in when we flipped the script.
How much time do you average per week on creating a podcast?
Dan: It's not as much as you'd think. Most of the interviews are recorded in advance because we do them in person. We'll go on a bender in New York or Nashville or London. We'll sit down in a hotel room and record for two or three days when everybody is at a conference. We'll get as much together as possible. Then, Connor Merritt, our engineer, will edit all of the sessions. I'll write a draft of the script usually sometime Saturday or Sunday and send it to Luke to tweak it and add in the news. We'll pivot a little, live, when we're recording it. We can usually record the podcast in 15-30 minutes. I'd say, the writing process, is an hour each a week.
Luke: That's about right and it depends on what we're talking about on a given week. Some are more meaty. Some ebbs and flows with the topic at hand. We pick the ones we want and sometimes we won't report on the three acquisitions that might have rolled through.
Dan: We spent a lot of time for episode 100 because we have a lot of elements coming together.
Do you research your interviews or do you happen to just know the person?
Dan: It depends. If we're doing a live thing, I think both of us do a great amount of research because there is no editing and you never know how comfortable somebody is going to be on stage. Luke and I are both comfortable with a microphone in our hand, but most people aren't so we're prepared if they are uncomfortable. The live ones have more preparation for sure. As far as the interview sessions in private settings, there is very little prep. You know who these guys are. I've been in the industry for 25 years, Luke's been in it for well over a decade. If we're not working with them we're certainly aware of who they are.
So who does the theme song?
Dan: Craig Newman from APA wrote the theme song.
Luke: He did all the parts. If you're not friends with him – he does Facebook Live with his daughter where he plays guitar but Craig himself is a phenomenal musician. And a funny dude.
Dan: Possibly the nicest guy in the industry.
Luke: Craig made Dan and I chuckle with his song title, which is "Tongue Bath." That's the official name for our song.
Dan: And we love it because it gets stuck in people's heads. It's an industry thing. Not everybody is only good at booking shows. A lot of these guys were in bands and are super talented people. It's kind of cool to say, "This is Craig Newman. He's not just an agent. He's an amazing father and a great musician." I think that's the great thing about the podcast. Look at the weird nerdy things we found out about the people in the industry that you never knew. We've learned amazing things about people we used to be intimidated by.
Any fun anecdotes?
Dan: There are moments with someone like Shep Gordon, who would be very open and honest about his relationship with his parents and the feedback from the world from being behind the scenes to becoming a public figure. Being a manager of an act to being the star of a movie and a book and how that affected him personally. He was very open about it. It was kind of brave and super emotional.
I think we've found people are super giving of their time and are outgoing and helpful. I found how amazing it was and how giving they are with the truth and willing to share it with us.
Any particular interviews you consider a "big get"?
Dan: Rapino was the ultimate get for us. Jay was a huge get. Geiger. Shep was an amazing get. Jay Williams. We've had some seriously cool people where we think, "Holy shit, they're doing the podcast!"
One great thing about the podcast is how unguarded everybody is.
Dan: Well, I've known Marc Geiger for 25 years. There's a trust there because we're friends. Also, he doesn't know me to ever have a relationship with him that was adversarial. I don't think many people in the industry see me that way. I take the interviews seriously, as does Luke. We're not looking to harm anybody. It's an open conversation and we don't want anyone to think they are going to get a "gotcha." We go out of our way to avoid them.