MEXICO (CelebrityAccess) EDM duo ODESZA has announced it is launching a "career-long goal" next year, the Sundara festival, an all-inclusive destination event in Riviera Maya, Mexcio, March 13-16.
"Ever since we started ODESZA and Foreign Family Collective we've dreamed of creating our ideal festival; one with immersive experiences, our favorite artists, and an incredible location," said ODESZA's Harrison Mills and Clayton Knight.
Mills and Knight will launch the fest at the Barceló Resort at Riviera Maya on the Caribbean beaches of Mexico's Yucatan peninsula with artists including Rufus Du Sol, RL Grime and Alison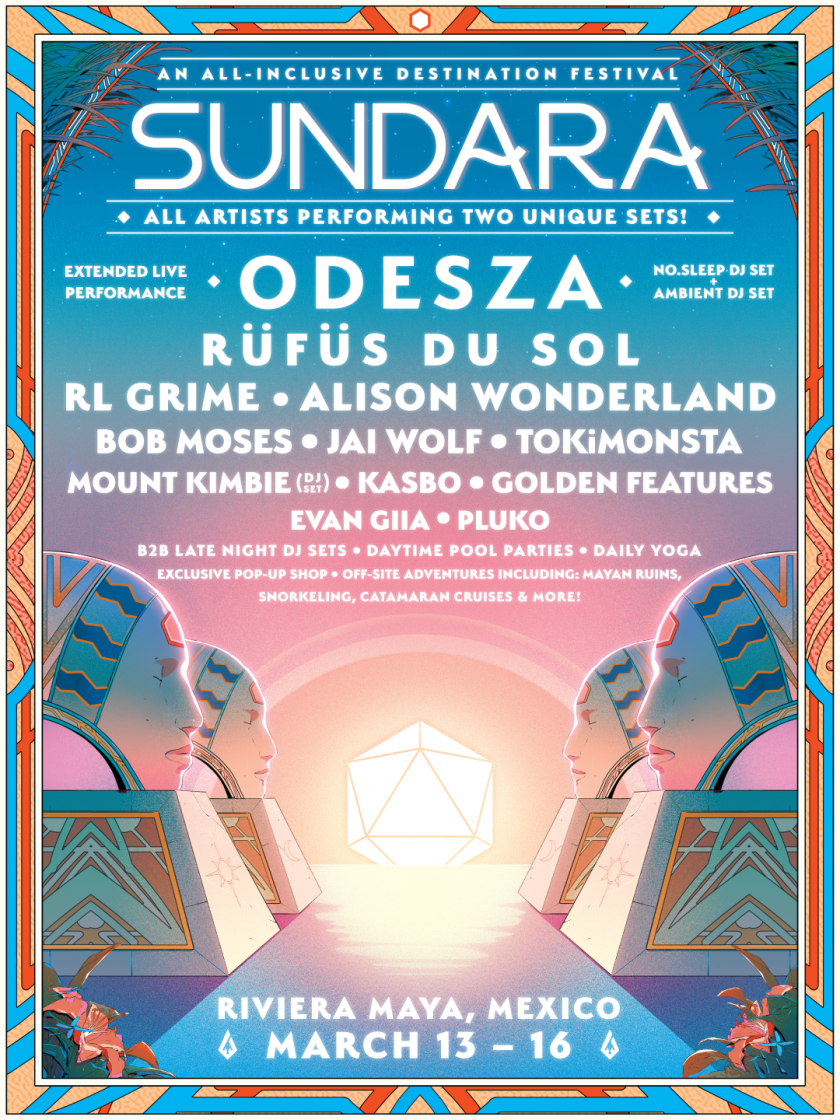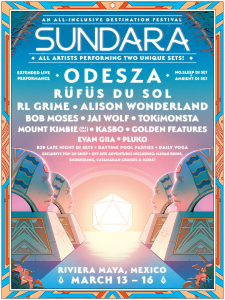 Wonderland.
The event is expected to include:
· a very special extended SUNDARA live set (featuring exclusive edits, fan favorites from their whole catalog, and special surprises)
· an exclusive NO.SLEEP DJ set that hearkens back to their fan-celebrated mixes
· an intimate ambient DJ set to accompany a guided yoga class lead by renowned instructor, Gina Caputo
It is also expected to offer "daily yoga sessions, world-class pools, snorkeling, daytime parties, an exclusive pop-up shop for ODESZA's Foreign Family Collective, mini-golf, catamaran cruises, craft beer and tequila tastings, ATV rentals, ziplines, day trips to off-site locations like Tulum and the Mayan Ruins."
Tickets and room details here (on-sale 10.23 at 1PM EST): sundarafestival.com