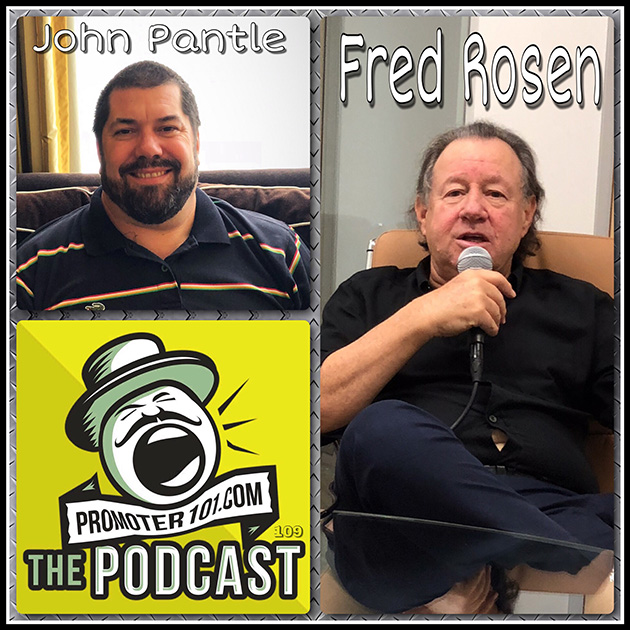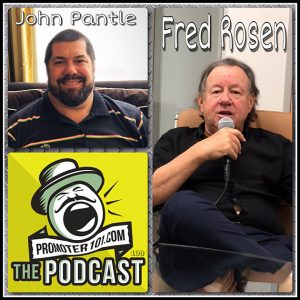 This week on Promoter 101 The Podcast we've got ticketing history straight from the godfather of ticketing himself – the one and only Fred Rosen will be with us on breaking down how he built Ticketmaster into a household name.
John Pantle talks to us just days before he left his post at APA Agency, sharing his path from Public Enemy to K Pop.
A War Story from AEG Presents / Goldenvoices' Susan Rosenbluth.
News of the Week with WORKS Entertainments' Luke Pierce.
And very special guests Co-Hosts From Eventbrite Jeff White and from Lyte Antony Taylor join Emporium Presents Dan Steinberg.
Email: steiny@promoter101.net
Spotify: https://is.gd/T5SPEC
Tweet the Guys: https://twitter.com/Promoters101
Tweet Dan: https://twitter.com/TheJew
Tweet Luke: https://twitter.com/wlukepierce
Follow us on iHeartRadio: https://www.iheart.com/podcast/promoter101-29260148/
Follow us on Instagram: https://www.instagram.com/steinypromoter101/
Facebook: https://www.facebook.com/promoter101
Soundcloud: https://soundcloud.com/promoter101
Website: http://www.promoter101.net/
itunes: https://itunes.apple.com/us/podcast/promoter101/id1163910658?mt=2
Google Music: https://is.gd/onEmSt
Stitcher: http://www.stitcher.com/podcast/promoter101?refid=stpr
Tumbler: http://promoter101.tumblr.com/
Spreaker: https://www.spreaker.com/user/promoter101
YouTube: https://www.youtube.com/promoter101