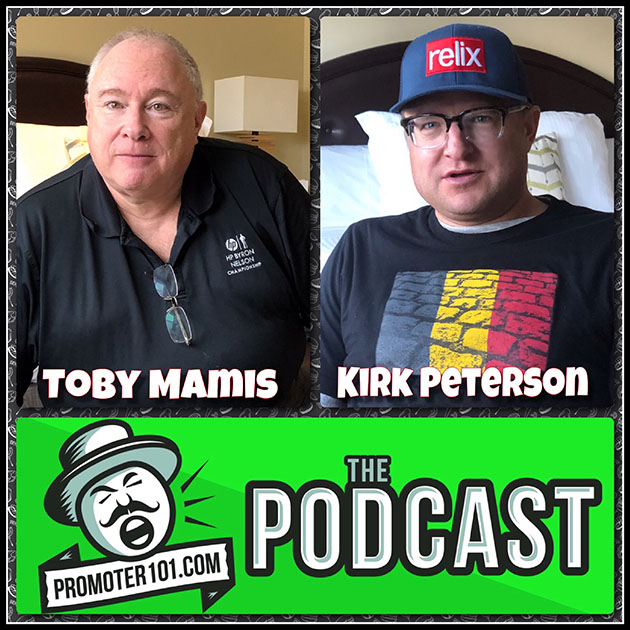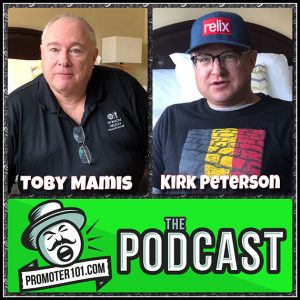 The final Promoter 101 podcast of the year is visited by the Brooklyn Bowl's Kirk Peterson talking about working side by side with Peter Shapiro on everything from Lockn' Festival to Brooklyn Bowls.
The Almost Famous Toby Mamis chats about Alice Cooper and Happy Days.
A war or maybe it's a love story with  Lucky Man's Tom LaPenna.
And News of the Week with WORKS Entertainments' W. Luke Pierce and Billboard / Amplify Media's Dave Brooks.
Email Dan + Luke: steiny@promoter101.net
Direct Link: https://is.gd/FZJkMK
Spotify: https://is.gd/T5SPEC
Tweet the Guys: https://twitter.com/Promoters101
Tweet Dan: https://twitter.com/TheJew
Tweet Luke: https://twitter.com/wlukepierce
Follow us on iHeartRadio: https://www.iheart.com/podcast/promoter101-29260148/
Follow us on Instagram: https://www.instagram.com/steinypromoter101/
Facebook: https://www.facebook.com/promoter101
Soundcloud: https://soundcloud.com/promoter101
Website: http://www.promoter101.net/
itunes: https://itunes.apple.com/us/podcast/promoter101/id1163910658?mt=2
Google Music: https://is.gd/onEmSt
Stitcher: http://www.stitcher.com/podcast/promoter101?refid=stpr
Tumbler: http://promoter101.tumblr.com/
Spreaker: https://www.spreaker.com/user/promoter101
YouTube: https://www.youtube.com/promoter101