(CelebrityAccess) Sports and entertainment company Nitro Circus has announced that its former president, Andy Edwards, has become its CEO.
Edwards co-founded Nitro Circus's touring arm in 2009 and served as COO and a board director before becoming president two years ago.
The company was founded in 2003 by motorsports personality Travis Pastrana. It now contains media production, touring, sports competition and consumer products.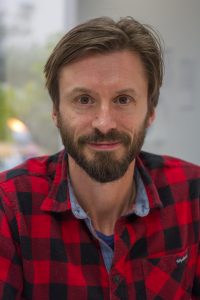 "Thinking back to where Nitro Circus started – a few crazy friends filming each other in our back yards and editing out of a garage in Utah – to now, where we have the opportunity to work with the best camera crews, editors, ramp builders, riders and logistical geniuses in the business, creating events that are seen live around the world, it's a dream come true," Pastrana. "It takes a truly special type of leadership to run a company like this.
"As Nitro's grown, Andy's ability to keep this crazy train on the rails has been unparalleled. I'm so psyched about where we are headed and can't wait for what's next."
Nitro Circus' touring squad sold its three millionth ticket in 2018 and expects to grow more this year. The company recently announced its first festival, partnering with Synergy Global Entertainment and Chris Cole to launch Gnarlytown: Bikes Board & Bands to take place in southern California June 22.
"We have worked very hard over the years to create a unique brand that straddles entertainment and sport, always pushing the limits of what is possible and delivering incredible content across our live shows, events, and movies to a hugely passionate and diverse body of fans around the globe," says Edwards. "The company has never been better placed to capitalize on this, and I am beyond excited to be leading it into this next phase of expansion."