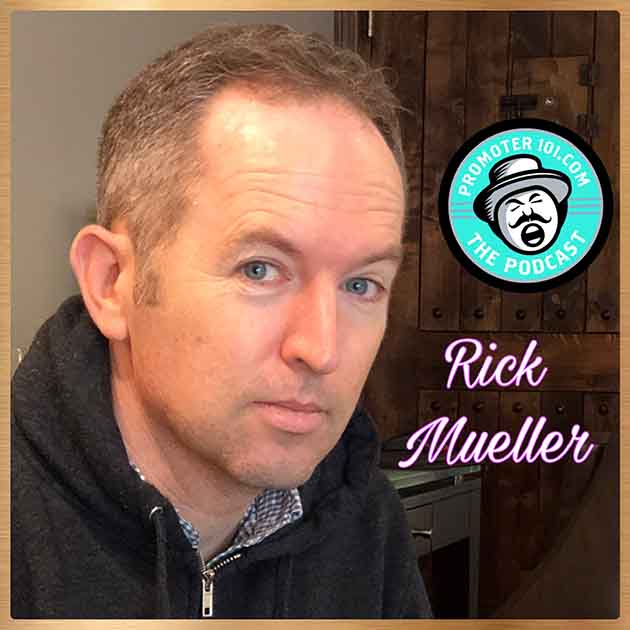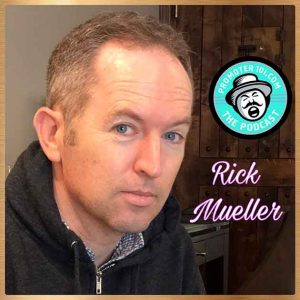 WARNING: This episode of the Promoter 101 Podcast contains a MASTER CLASS SESSION that features the North American President of AEG Presents' Rick Mueller talking shop with us from his early days at Goldenvoice, to his time in the bay at BGP, to his current position overseeing all of North America for AEG Presents.
A Special inside look at the House of Blues Music Forward Foundation with Executive Director Nurit Smith.
Hosted By: Works Entertainments' Luke Pierce + Emporium Presents' Dan Steinberg.
Direct Link: https://soundcloud.com/promoter101/promoter-101-194-north-american-president-of-aeg-presents-rick-mueller
To Donate to MusiCares and Get a Promoter 101 T-Shirt or Hoodie: http://www.promoter101.net/merch
Email Dan + Luke: steiny@promoter101.net
Spotify: https://is.gd/T5SPEC
Tweet the Guys: https://twitter.com/Promoters101
Tweet Dan: https://twitter.com/TheJew
Tweet Luke: https://twitter.com/wlukepierce
Follow us on iHeartRadio: https://www.iheart.com/podcast/promoter101-29260148/
Follow us on Instagram: https://www.instagram.com/steinypromoter101/
Facebook: https://www.facebook.com/promoter101
Soundcloud: https://soundcloud.com/promoter101
Website: http://www.promoter101.net/
itunes: https://itunes.apple.com/us/podcast/promoter101/id1163910658?mt=2
Google Music: https://is.gd/onEmSt
Stitcher: http://www.stitcher.com/podcast/promoter101?refid=stpr
Tumbler: http://promoter101.tumblr.com/
Spreaker: https://www.spreaker.com/user/promoter101
YouTube: https://www.youtube.com/promoter101
LinkedIn: https://www.linkedin.com/company/promoter101