LOS ANGELES (CelebrityAccess) — ASM Global, the venue management and services company formed through a merger of SMG and AEG Facilities, on Thursday announced the members of their new executive team who will report to President and CEO of ASM Global, Bob Newman.
"Since closing the merger two weeks ago, our top priority has been to ensure that we have the right leadership in place to advance our priorities and growth strategies focused on creating the best experience for our clients, guests, and staff across all venues," said Newman. "We are honored that the executives we are announcing today represent the very top industry professionals who will collectively lead our new company and global teams as we reinforce and expand our venue management services and capabilities."
"We are confident that this impressive team will accelerate our momentum as we look to invest in innovations that bring new ASM Global services, solutions and technologies to our clients. The team's depth of leadership will also enable us to advance our mission to realize the potential of the world's greatest places, spaces, and events by driving revenue generation and operational excellence that will allow us to take our industry to the next level," Newman added.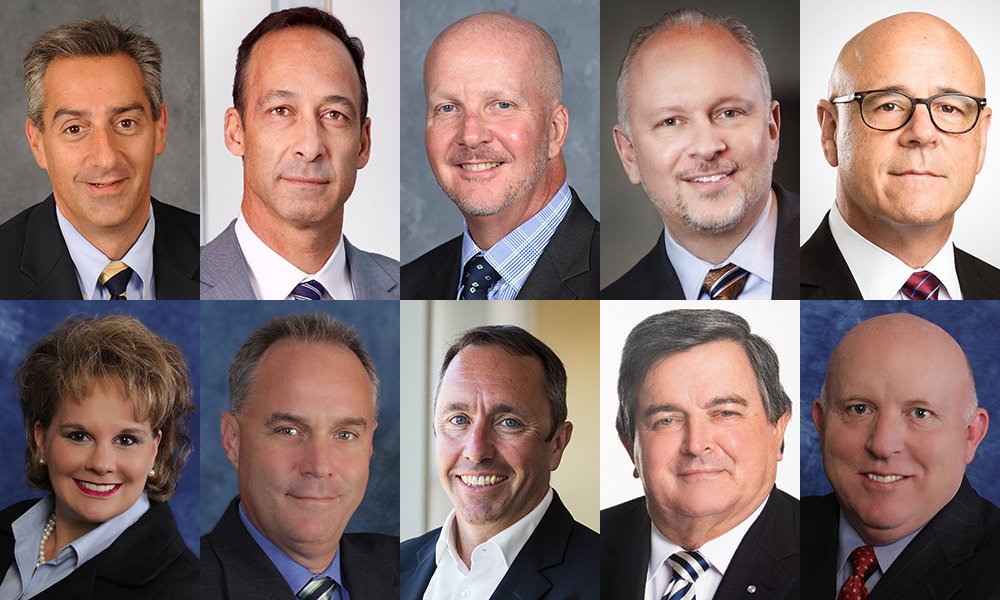 The newly-announced executive suite includes:
Mark Rozells as Chief Financial Officer. Prior to ASM Global, Rozells held senior roles at Fairmont Raffles Hotels Internationa, Liberty Media, Starwood Hotels and The Walt Disney Company.
Chuck Steadman as Executive Vice President Strategy and Business Development, Arenas and Stadiums. Steadman comes to his new role from AEG Facilities, where he served as the Chief Operating and Development Officer.
Gregg Caren, Executive Vice President Sales and Business Development, Convention Centers. Caren formerly served as Executive Vice President of Convention Centers for SMG
Doug Thornton, Executive Vice President Arena, Stadia and Theaters. Thornton previously served as Executive Vice President of stadiums and arenas for SMG and oversees the Superdome in New Orleans.
Richard Krezwick, Chief Commercial Officer. Krezwick, another AEG alumni, was Senior Vice President for AEG Facilities.
Shauna Elvin, Executive Vice President, Global Talent. Elvin, whose previous gig was Senior Vice President of Human Resources for SMG, will oversee staffing, HR, and recruitment.
Bob McClintock, Executive Vice President, Convention Centers. McClintock, the former Senior Vice President, Convention Centers for SMG, has been promoted to Executive Vice President, Convention Centers for ASM.
John Sharkey Executive Vice President European Operations. Sharkey will continue the role he previously held at SMG.
Harvey Lister, Chairman and CEO, ASM Asia Pacific. Lister previously served as Chairman and CEO of AEG Ogden with oversite of Australia, New Zealand, and Asia.
Shaun Beard, Senior Vice President of Food and Beverage. Beard was previously titled as at Savor and Premier brands.