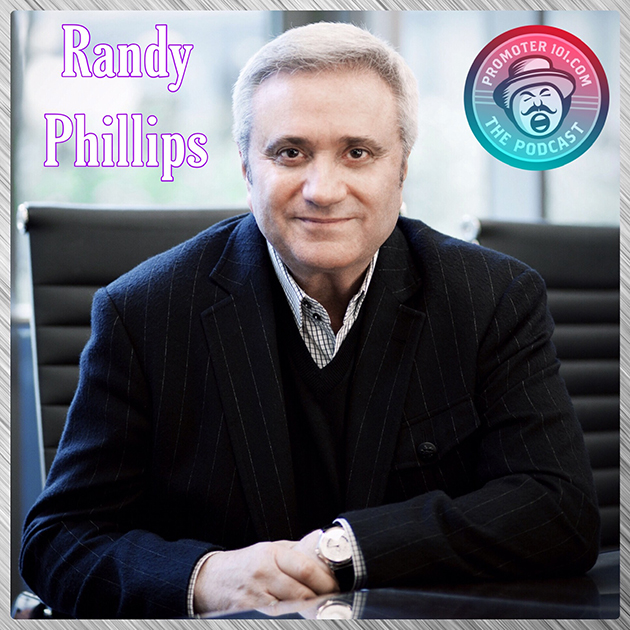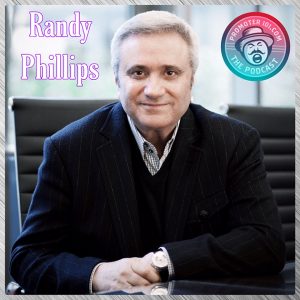 The Promoter 101 Podcast Master Class Sessions roll on with the iconic Randy Phillips, as he sits one on one, holding nothing back as he speaks in detail about historic career.
A War Story with Green Machine Concerts' Jim Green.
Hosted By: Emporium Presents' Dan Steinberg + Special Guest Co-Host from Live Nation SoCal Rich Best.
News of the Week with Works Entertainments' Luke Pierce.
Direct Link: https://is.gd/L2zKNP
To Donate to MusiCares and Get a Promoter 101 T-Shirt or Hoodie: http://www.promoter101.net/merch
Email Dan + Luke: steiny@promoter101.net
Spotify: https://is.gd/T5SPEC
Tweet the Guys: https://twitter.com/Promoters101
Tweet Dan: https://twitter.com/TheJew
Tweet Luke: https://twitter.com/wlukepierce
Follow us on iHeartRadio: https://www.iheart.com/podcast/promoter101-29260148/
Follow us on Instagram: https://www.instagram.com/steinypromoter101/
Facebook: https://www.facebook.com/promoter101
Soundcloud: https://soundcloud.com/promoter101
Website: http://www.promoter101.net/
iTunes: https://itunes.apple.com/us/podcast/promoter101/id1163910658?mt=2
Google Music: https://is.gd/onEmSt
Stitcher: http://www.stitcher.com/podcast/promoter101?refid=stpr
Tumbler: http://promoter101.tumblr.com/
Spreaker: https://www.spreaker.com/user/promoter101
YouTube: https://www.youtube.com/promoter101