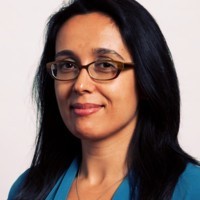 NEW YORK (CelebrityAccess) – Sharon Tapper has been appointed the Executive Director of the Music Managers Forum-US (MMF-US), the leading trade association for artist managers and self-managed creatives in the United States.
"I'm honored to be given the opportunity to take on this leadership role at the MMF-US," says Tapper. "I'm excited to grow and evolve the organization on every level from expanding our existing programming while staying true and committed to our foundational pillars of community, education, and advocacy. Providing resources to artist managers and self-managed artists of all levels will remain central to our mission to level the playing field for everyone regardless of their gender, genre, or background. While continuing to provide our paid members with a wide array of discounts for services and conferences (both within the U.S. and internationally) to help them to grow and flourish on every level. We remain committed to being a conduit to inform, highlight and elevate advocacy issues that affect our community and music creators at large. The MMF-US is going through a period of rapid growth and expansion and I look forward to establishing regional chapters nationwide."
Tapper began her career in the music industry in London as Assistant Manager at Sarm West Studios in 1989. After relocating to the US in 1993 she worked in artist management. In Los Angeles, she was Assistant Manager at Left Bank Management (The Cranberries, Meat Loaf, Richard Marx) and Assistant Manager at Gallin Morey Management (Lisa Stansfield, Neneh Cherry, Eagle-Eye Cherry). Upon landing in NYC, she became Artist Manager at The Umbrella Group (CAKE, Bebel Gilberto).
She landed at Kobalt Music Publishing as Vice President (VP) of Creative in 2003 and was responsible for signing artists such as Slash, The Dresden Dolls, G. Love, and Harry Connick, Jr., as well as publishers Arthouse, TVT, Red Bull Media, Reservoir and Razor & Tie.
In 2011 as Senior Vice President (SVP) Music Publishing at Razor & Tie, she and her team were responsible for many hit singles including four Country No. 1's, five times platinum-certified "Home" performed by American Idol Winner Phillip Phillips, singles with Mary J Blige and Jessie J.
In 2016 she founded Pivot Music Group, providing Business Development and Creative Services to Independent Music Publishers, both domestically and internationally.
Established in 1993, Music Managers Forum – US (MMF-US) is the leading trade association for professional artist managers and self-managed artists in the United States. MMF-US is part of a larger global network IMMF (International Music Managers Forum) with members across Latin America, Asia Pacific, Africa, and Europe; with the ability to connect to artist managers across various business opportunities globally.