NEW YORK (CelebrityAccess) – Better Noise Music (BNM), a leading rock indie music label founded in 2006 by industry veteran and independent trailblazer Allen Kovac, continues its evolution with three changes at the executive level, effective immediately.
Kovac, based in New York City (NYC), is now Chairman of the label, Dan Waite, based in London, is now Chief Executive Officer (CEO), and Steve Kline (NYC) adds President alongside his current title of Chief Operating Officer (COO).
BNM is home to many of mainstream rock's top acts, including Five Finger Death Punch (FFDP), Dirty Heads, The Hu, From Ashes to New and more.
Kovac founded BNM and is the founder and CEO of 10th Street Entertainment, an artist management company with Motley Crue, Blondie and more on the roster. Kovac was named in Billboard's 2022 Indie Power Player list of executives credited for driving the current success of the indie music sector. Most recently, he founded a second division, Better Noise Films (BNF), a global independent entertainment company developing feature films and other content.
Waite, a Billboard 2022 International Power Player, celebrated six years at BNM. Moving from President to CEO, his new title represents his second promotion at the label. Waite is Chair of the Independent Music Publishers and Labels Association (IMPALA) Digital Committee, sits on the Association of Independent Music (AIM) Digital Committee and has a background encompassing all the elements of the modern music industry. Before BNM, Waite was Head of Talent for Time, Inc. and NME, worked with BBC Studios, and was Head of Programming for AEG at The O2 Arena. His early label career included stops at Universal Music and Virgin Records.
"In this new role," says Waite, "I'll aim to maximize the careers and album consumption of our signed acts on our label as we grow the label, expanding through new signings, opening up new markets and working closely with the amazing specialists that we have in each department at BNM which has kept us #1 Rock Label for the last five years."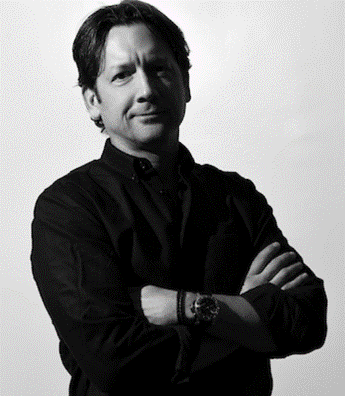 Kline has now been named President of BNM in addition to retaining his title as COO, the position he's had since 2016. Kline started his career with Kovac at 10th Street Entertainment and moved to BNM in 2006, where he was Senior Vice President of Marketing and Promotion. Kline's background includes serving as VP of Promotion of Clive Davis' J Records and VP of West Coast Promotion of Columbia Records/Sony Music.
"I want to thank Allen for putting his faith in me, as he has over the past 19 years, in this enhanced role at Better Noise," says Kline." I am incredibly excited to work with Allen and Dan in leading our amazing global team to future success."
"Dan and Steve step up at a time where Better Noise Music has been the #1 Mainstream rock label for five years in a row, is the #1 Billboard Hard Rock Imprint, and is continuing to grow our international cumulative sales through our global offices," says Kovac.