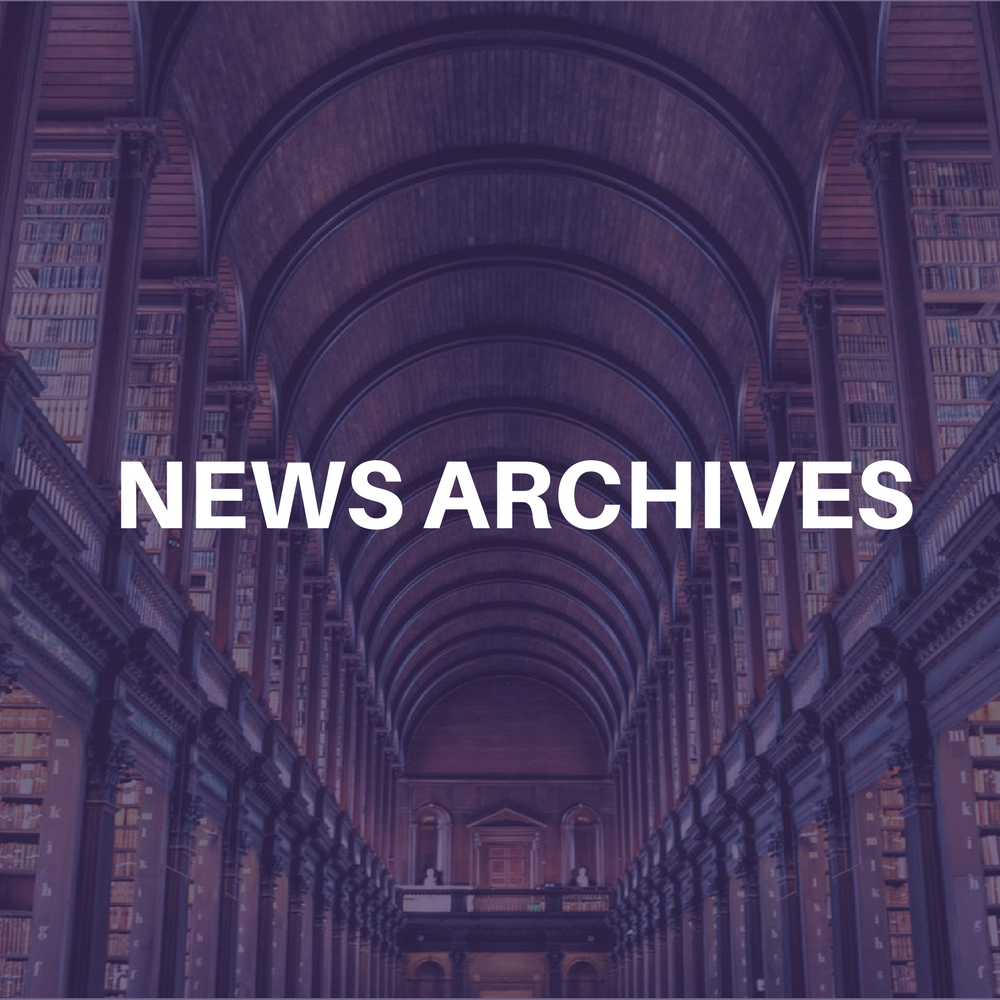 What a load of crap this is. God, how can we save the earth when we can't even save the MUSIC BUSINESS!
Maybe you weren't alive back in '69, but let me tell you, the reason Woodstock was so appealing, why everybody was enticed, why it went from who cares to a must go was the LINEUP, they had EVERYBODY! Joe Cocker is getting traction on FM radio with "She Came In Through The Bathroom Window"? God, HE'S gonna be there. The Who, cresting big time with "Tommy"? THEY'RE gonna be there. The legendary Jefferson Airplane. The outre Country Joe and the Fish. It was a HAPPENING!
I wouldn't cross the street to see the lineup at the New York Live Earth show. And phone me when Genesis and the Police hit the London stage, then I might tune in.

Bob Lefsetz, Santa Monica-based industry legend, is the author of the e-mail newsletter, "The Lefsetz Letter". Famous for being beholden to no one, and speaking the truth, Lefsetz addresses the issues that are at the core of the music business: downloading, copy protection, pricing and the music itself.

His intense brilliance captivates readers from Steven Tyler to Rick Nielsen to Bryan Adams to Quincy Jones to music business honchos like Michael Rapino, Randy Phillips, Don Ienner, Cliff Burnstein, Irving Azoff and Tom Freston.

Never boring, always entertaining, Mr. Lefsetz's insights are fueled by his stint as an entertainment business attorney, majordomo of Sanctuary Music's American division and consultancies to major labels.

Bob has been a weekly contributor to CelebrityAccess and Encore since 2001, and we plan many more years of partnership with him. While we here at CelebrityAccess and Encore do not necessarily agree with all of Bob's opinions, we are proud to help share them with you.
God, remember when music had power, when music could change the world? How the hell is the world gonna change with these lame acts:
Kanye West. Oh, the press loves him, but we all know the only rapper with cred, the one everybody truly wants to see, the genius, is Dr. Dre. And he ain't on this bill.
AFI? Well, if there were more superstars, I'd give this band a pass. They've got a cult audience. Then again, they were supposed to break through big time last year, and they didn't.
Kelly Clarkson? Where's the cred here? Who's gonna follow this chick ANYWHERE? Isn't she the one who won the TV talent contest, and then sang a hit written by a fifty year old in Sweden?
Akon. Hit of the minute, forgotten tomorrow. Maybe forgotten by time this concert actually happens on 7/7.
KT Tunstall. Love her, but she's a club act. She's swallowed whole by a venue like Giants Stadium, her music becomes MEANINGLESS!
Alicia Keys… An overrated hack. Yup, she ripped off "It's A Man's Man's Man's World" for her one big hit and she's only marginally more important than Whitney Houston, Clive Davis' hype of a decade previous. Come on, sing a couple of her original songs, I DARE YOU!
Ludacris. Loved him in "Crash", but isn't he ALREADY A HAS-BEEN?
Bon Jovi. "Slippery When Wet" is the best hair metal album ever cut. But Jon Bon Jovi is a smiling idiot, he's WHAT'S WRONG WITH THIS BUSINESS! Never takes a stand for fear of alienating a potential audience member. THIS is the guy who's gonna deliver us from the sun's rays? I don't think so. I wouldn't follow this guy ANYWHERE!
Sheryl Crow. Come on, you knew she'd be on this bill. God, she can't be left out, she can't be FORGOTTEN! Who's she appealing to here? Soccer moms whose kids are already in college? Like her audience is gonna tune in to this travesty?
Melissa Etheridge. I liked her better when she was an alienated lesbian decrying the sad state of gays in society. Then she became the poster girl for homosexuals, the one Bill Clinton trotted out again and again, and she lost her edge. And a good deal of her fan base too.
Dave Matthews Band. Stars. Who don't do endorsements. Who people believe in. Better it be JUST the Dave Matthews Band than the rest of these hacks. Didn't we learn that with the package tours of the late nineties? That one plus one doesn't equal three, oftentimes not even two, but one at most? Put Neil Young or the Allman Brothers atop the hippie bill at H.O.R.D.E. and business goes DOWN! Their fans won't come out. They don't want to endure crap, and they think they're gonna get a short show. Yeah, like Dave's gonna play for three hours here…
Rihanna. That's what we've got a RAINBOW COALITION! MTV is history. Yup, originally MTV was rock only, then it expanded to Michael Jackson and black music. But now all the scenes are ghettoized again, people interested in Rihanna don't give a crap about Dave Matthews, and vice versa.
Fall Out Boy. Well, at least they're big NOW!
Roger Waters… Live 8 gets the whole band, and Live Earth gets the guy who can't sing. Laughable.
Smashing Pumpkins. NOBODY CARES! The band is not doing the promoters a favor, but just the opposite, the Pumpkins need EXPOSURE!
John Mayer. Sheryl Crow once removed. Like I'm supposed to believe in the guy screwing Jessica Simpson.
The Police. The one certified killer headliner…
Hell, let's fly across the pond to England:
Beastie Boys. Maybe they're playing in the U.K. to hide the fact that very few care in the U.S. anymore. They peaked OVER A DECADE AGO!
Black Eyed Peas. Make me puke. They can only appear if Alanis comes out and does her parody of "My Humps".
Bloc Party. Legitimate. They've got traction in the U.K., they get a pass.
Corinne Bailey Rae. Bloc Party once removed. She has a career, but nobody's gonna follow her ANYWHERE! This is just another promotional performance, who can believe what a woman who writes such vapid lyrics has to say?
Damien Rice. "Cannonball" was years ago. He's past his peak.
David Gray. Damien Rice with a few more memorable tracks. He's over in the U.S., although he does have some fumes in the U.K. But he's not a stadium act.
Duran Duran. Legitimate superstars. And hipper than Bon Jovi, which has NO EDGE!
Foo Fighters. Maybe if Dave Grohl reunited with Krist and Courtney Love sang. Foo Fighters are a second-rate band that wouldn't even be on a bill like this twenty years ago.
Genesis. The Police of the U.K. show. Coming back from retirement. Stars.
Keane. God, they've got no career momentum.
Madonna. Surprising she's not best friends with Sheryl Crow, she wouldn't miss an opportunity to hype herself, she's got to be at the PARTY! Too bad her music is completely meaningless now. Even Lourdes is more cutting edge.
Paolo Nutini. There's a story here. How such a new act gets on this bill. Someone was owed a favor here.
Razorlight. Reasonable traction in the U.K., okay.
Red Hot Chili Peppers. Stars. Even bigger in the U.K. than the U.S.
Snow Patrol. I dig them.
As you can see, the U.K. lineup far exceeds that of the U.S. Still, it falls curiously flat. You see we just don't have STARS ANYMORE!
Oh, they could reunite the acts of the past. But you'd have to pay Jimmy and Robert. And too many of the oldsters are TOO OLD!
Yup, this is what the modern era has delivered us. Few stars. And even fewer you can believe in. Only Bon Jovi seems to have survived MTV. And in the modern file-trading era, no one's bubbled up in the U.S. yet.
This ain't no Live Aid, this ain't no national holiday, this ain't no stay inside and watch the tube all day affair.
God, just look at the Live Aid lineup:
Status Quo, Style Council, Boomtown Rats, Adam Ant, INXS, Ultravox, Loudness, Spandau Ballet, Bernard Watson, Joan Baez, Elvis Costello, The Hooters, Opus
Nik Kershaw, The Four Tops, B.B. King, Billy Ocean, Black Sabbath, Sade, Run DMC, Sting, Rick Springfield, Phil Collins, REO Speedwagon, Howard Jones, Autograph, Bryan Ferry, Crosby, Still & Nash, Udo Lindenberg, Judas Priest, Paul Young – Alison Moyet, Bryan Adams, U2, The Beach Boys, Dire Straits & Sting, George Thorogood & the Destroyers/Bo Diddley/Albert Collins Queen David Bowie/Mick Jagger Simple Minds David Bowie The Pretenders The Who Santana/Pat Metheny Elton John Ashford & Simpson/Teddy Pendergrass Elton John/Kiki Dee/Wham! Madonna Freddie Mercury/Brian May Paul McCartney McCartney/Bowie/Pete Townshend/Alison Moyet/Bob Geldof Tom Petty Kenny Loggins The Cars Neil Young The Power Station The Thompson Twins Eric Clapton Phil Collins Robert Plant/Jimmy Page/John Paul Jones Duran Duran Patti LaBelle Hall & Oates/Eddie Kendricks/David Ruffin Mick Jagger Mick Jagger/Tina Turner Bob Dylan /Keith Richards/Ron Wood.
Screw the Live Earth lineup. They'd be better off trying to recreate this TWENTY YEAR OLD SHOW! Even the complete has-beens are better than most of what's on today's bill. Come on, who wouldn't rather see Ultravox than Akon or Kelly Clarkson? And doesn't Status Quo still tour?
Live Nation and Kevin Wall are operating under the illusion that it's still 1985, that we live in one big happy world united by music. We don't. You want stars, we've got 'em, they're just not musicians. Steve Jobs is bigger than any of the acts on these new bills. And he's STILL HOT! He's not on a nostalgia tour.
What a sad sad state of affairs we're in. When there's no music to believe in.
I say wipe the slate clean of the labels, the video channel employees and Live Nation too. They're just trying to prop up what once was, even though the underpinnings are completely rotten. We've got no belief in major music today. Nothing that can sell a lick that anybody cares about. So why should we follow these tools of the system when they stand up and tell us to fight global warming? Aren't these the SAME culprits whored out to the Fortune 500 companies who are PERPETUATING THE PROBLEM?
I saw the movie. If you want to get me riled up, let's all march on Washington, protesting the policies of George W. Bush. Or stop buying SUVs. Do something that counts rather than watch these idiots, slaves to the system, either live or on the Web.
Where's John Lennon when you need him. Gimme some truth. Tell me that music's been ruined, that there's nothing to believe in, and we've got to start all over from SCRATCH!