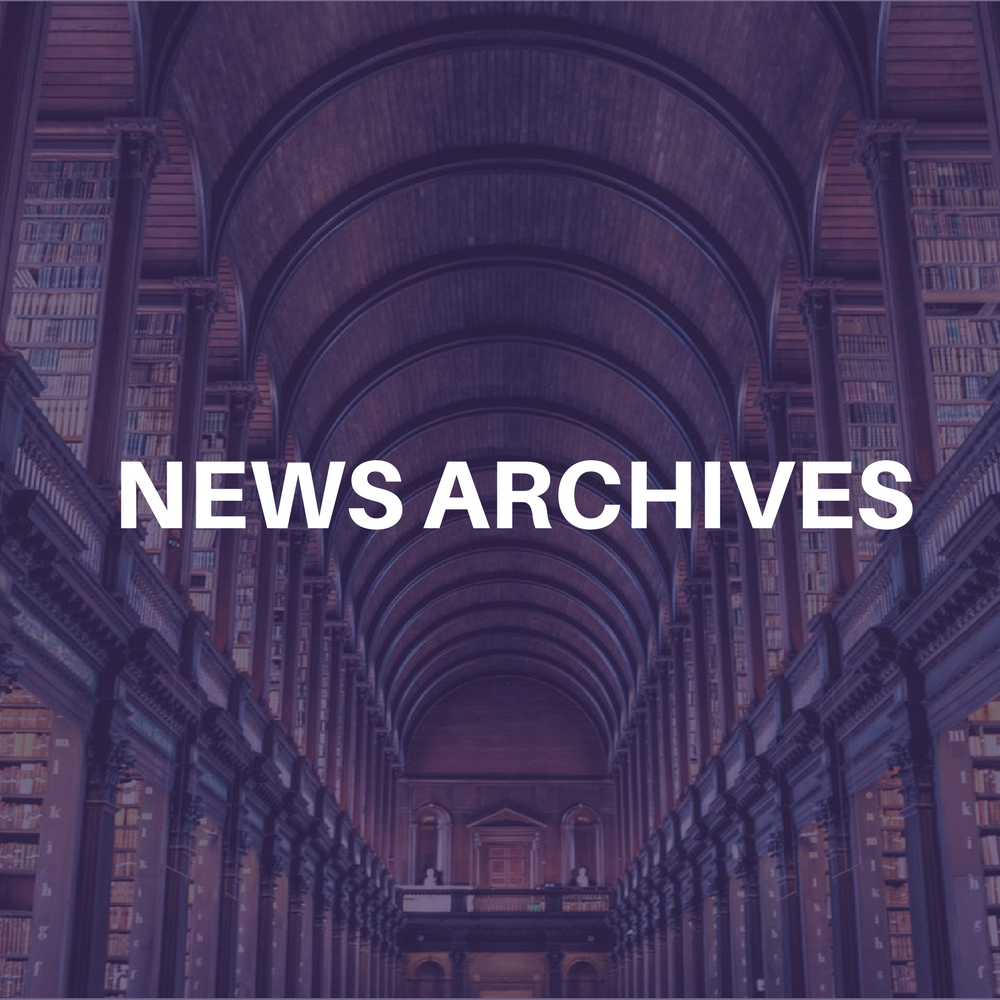 Doreen was counting on me to entertain Brian Wilson.
Felice is really good at these awards dinners. She throws her head back and laughs, looks inquisitively when hearing the most banal drivel. Me? After a moment inside the ballroom absolutely everything at home sounds appealing. Not only reading the newspapers and surfing the Web, but even cleaning the house. What am I supposed to SAY to all these people? In dread I spend the evening avoiding eye contact with casual acquaintances. First not knowing if they'll remember meeting me, then fearful that they will and we'll have one of those once in every five year conversations about…nothing. I'm not good with nothing. You want to go deep, I'm your man.

Bob Lefsetz, Santa Monica-based industry legend, is the author of the e-mail newsletter, "The Lefsetz Letter". Famous for being beholden to no one, and speaking the truth, Lefsetz addresses the issues that are at the core of the music business: downloading, copy protection, pricing and the music itself.

His intense brilliance captivates readers from Steven Tyler to Rick Nielsen to Bryan Adams to Quincy Jones to music business honchos like Michael Rapino, Randy Phillips, Don Ienner, Cliff Burnstein, Irving Azoff and Tom Freston.

Never boring, always entertaining, Mr. Lefsetz's insights are fueled by his stint as an entertainment business attorney, majordomo of Sanctuary Music's American division and consultancies to major labels.

Bob has been a weekly contributor to CelebrityAccess and Encore since 2001, and we plan many more years of partnership with him. While we here at CelebrityAccess and Encore do not necessarily agree with all of Bob's opinions, we are proud to help share them with you.
But if we're never going to pierce the surface, I feel so phony that I start to die on the inside and either clam up and say nothing or go just one degree too intense, catching the other person off guard, ending the interaction cold, for they had no intention of actually communicating. Awards shows are networking on steroids. And I'm the worst networker of all time. The concept of making connections to mutually use each other down the line…makes me feel scummy.
After feeling like a deer in the headlights, I urged Felice to find our table. Our bunker. To hide out. To get some relief.
Contrary to Doreen's precis, Brian was not seated right next to me. Rather, he was directly across the table. On the other side of the BMI brass. As Felice carried on with Frances Preston I stared through the centerpiece at the living legend. Wondering if we could actually communicate. Both of us hearing-impaired, the din making it difficult for even a regular person to understand conversation.
Not being able to gain the gumption, I got into it with Charlie Midnight. Turns out he was best friends with Dan Hartman. Charlie told the story of the "I Can Dream About You" video starring an actor and this causing confusion whenever Dan showed up to claim a reservation. I told Charlie that not only had I been in the studio when the track was mastered, I'd seen Dan as part of Edgar Winter's White Trash at the Capitol Theatre in Port Chester.
Meanwhile, Brian's sitting there in isolation. Speaking to no one. Staring into the distance. I didn't want to let Doreen down. I got halfway out of my seat and told him I was planning to do a podcast on semi-obscure Beach Boys cuts the very next day. Wanting to show my pedigree, I told him my number one favorite was Carl's "Girl Don't Tell Me". I figured this would elicit a sparkle in his eye. But not getting a rise, I went on to say I would also play Dennis' "Angel Come Home". There was palpable evidence of excitement, but no conversation. So I dropped a name, of a friend whom I'd gotten a job working as the marketing person on the "Smile" project. There was a hint of recognition, but once again, no conversation ensued. So I brought out the big gun. I told Brian the reason I lived in California was because of the Beach Boys. Their music made me believe the west coast offered a better life. That I told everybody this. And I do. But we just couldn't catch fire.
After a little steak and shrimp, after a deep, but breezy conversation with Felice's old and my new friend Dave Koz, the awards
ceremony began.
I was caught off guard that the gig didn't even begin until 7:30. Usually, cocktails start at 6, no later than 6:30. And now they were giving the awards out starting at 9:30. We were going to be there till midnight. After all the speeches.
But there were no speeches. Just short intros, presentations and quick photos. They were giving out awards as fast as the recipients could get to the stage, one seemingly every other minute.
I must admit, I had not heard of many of the shows these composers were winning awards for. So many of the movies were sequels. Fodder.
And across the table, Brian was staring into space.
Then I realized he was watching the video screen.
And, as Mark Mothersbaugh received an award, I started to wonder why Brian was even there. Was he getting one of those legend awards? One you get for career achievement when your career is nearly over?
And in between looking at the screen, Brian's got his head in his hands. I'm prodding Felice to take action. She wants to tell him she was good friends with Carl, who her dad was. But she's nervous. I feel Doreen would want her to.
And then I'm starting to get it. Brian is even more uncomfortable than me. He's not at home in a room of a thousand people. He belongs at home, in the studio. Creating. We've lost sight of what an artist truly is. We think he's someone who does radio interviews, who appears on "Entertainment Tonight", who hangs out in the clubs on the Sunset Strip. When most legendary artists are misfits. Their art being the only way they can communicate. I felt protective. I wanted to let Brian go, release him from the pain, let him go home and write songs.
And just when Felice got up and whispered in Brian's ear, just after she'd conveyed her information, before she'd gotten a reaction, from the dais we hear BRIAN WILSON!
I'd stopped paying attention. I'd been focusing on Felice. Brian got up in a lumbering fashion, but he strode to the stage with a bounce in his step. And over the sound system "God Only Knows" started playing. And on the video screen came images of HBO's "Big Love". And I got butterflies. Even though I found "Big Love" unwatchable. Because hearing "God Only Knows" on a Wednesday night in Beverly Hills forty years later was like hearing a bluebird through your kitchen window on a warm spring day, like getting out of your car at the beach and being confronted with the blinding sun, like swooping down your favorite ski slope in twenty inches of powder. The song exuded a sense of being fully alive, with an exuberance no moving image possesses. It turned another night on the entertainment business circuit into a highlight of one's life. Hearing the work of a genius above whom none reside. I thought back to Hawthorne, and Murry. Dad insisting Brian put Dennis in the band. Playing football. But Brian following his one true love, music. Creating this music out of thin air. Just laying down what was in his head. This was the guy who did this. He was still here.
And contemplating all this, I spontaneously jumped out of my seat.
And with my now towering stance, having an ability to survey the landscape, I noticed I was not the only one, all over the room people had jumped up. There was thunderous applause. Soon the whole room was on its feet. Even though prior to this moment the only people leaving their seats were award winners and those going to the bathroom.
Brian smiled as his photo was taken. The awards ceremony continued. Everybody was happy for the guy who'd done the score for "Brokeback Mountain". And they DID give a legend award to the dude who wrote the themes to the "Andy Griffith Show", "Make Room For Daddy" and "The Mary Tyler Moore Show" and kept the publishing to boot! And I must say those awards resonated with me. But I could not stop looking at the living legend across the table. The untrained man, the modern Beethoven, who'd turned teenage music into legendary poetry and then had jettisoned it all for a broader vista, creating "Pet Sounds", which lacking commercial success was followed quickly by a greatest hits album. It excised a bit of his soul. Never mind "Smile". Today "Pet Sounds" is seen as a compatriot to "Sgt. Pepper", except that Brian's work stands the test of time better. It wasn't only "God Only Knows", but "Sloop John B.", and "Wouldn't It Be Nice", and "I Just Wasn't Made For These Times".
And just when it looked like he was going to make it through the evening, with only a handful of awards left, Brian got up with a start and exited. A faux pas for anybody else, but having given us such joy, Brian is privileged.
I don't know what goes on inside Brian Wilson's brain. I've seen him come alive at the strangest moments. If you'd endured so much, it would take a toll on you too. But those tunes… "God Only Knows" sounded as fresh as not only yesterday, but today.