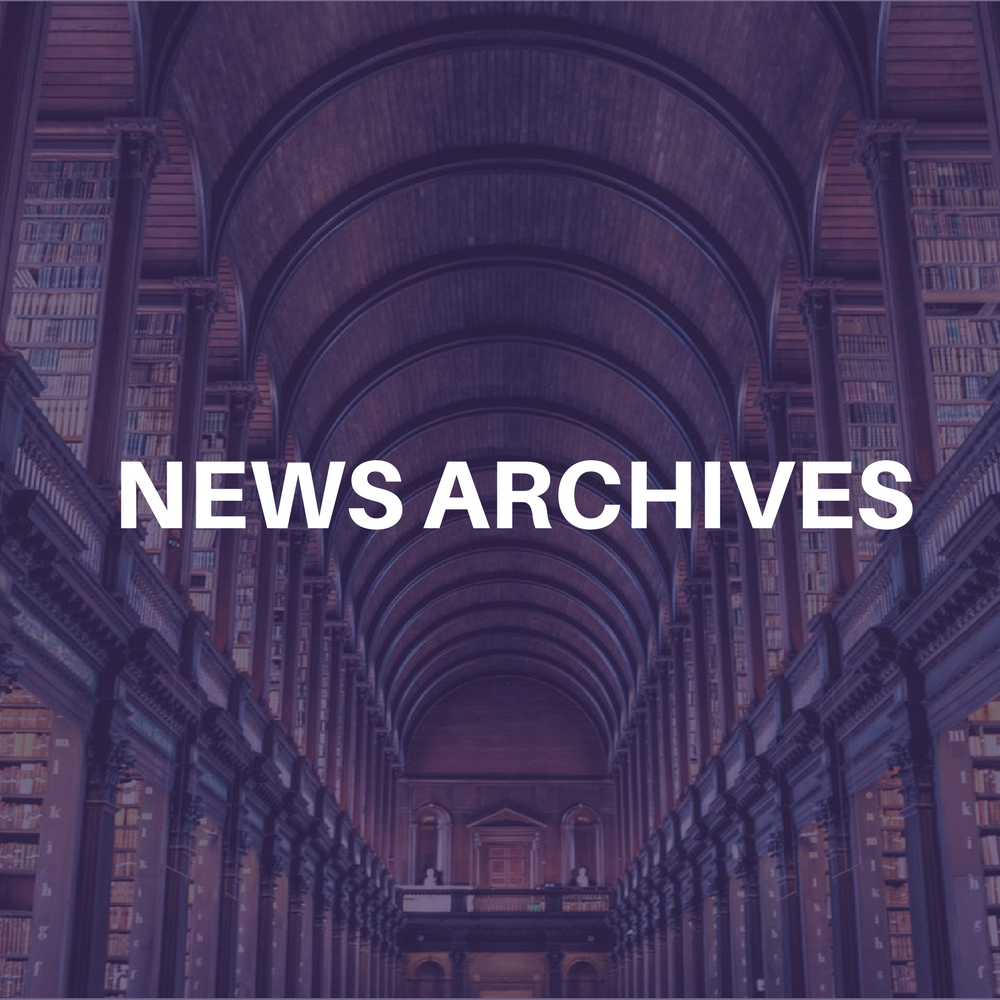 Jets Overhead/Acrobat
Green Room/Montreal-Thursday 6/29
Gross: $256
Sold/Capacity: 36/100
Mmm… Seems that I don't have too much influence. I raved about this act, word didn't seem to get to Montreal!
But maybe the point is different. If you're not actively building your touring base, since the guys in this band are really managers, then nobody cares.
In other words, SOMETHING has got to start the momentum. And if you're on an indie label and don't tour…despite the Internet, you're just not gonna make it. Unless, maybe, you're the new Beatles.
---
Will Hoge/Joe Grass
Green Room/Montreal-Monday 6/26
Gross: $135
Sold/Capacity: 19/100
To be honest, I've never been to a gig with this few people. They tell me there's a buzz on this act, but it appears Hoge's not far from a day job.
I keep hearing how great a music town Montreal is. Maybe they only support their own acts.
---
David Ford
El Mocambo/Toronto-Thursday 6/22
Gross: $234
Sold/Capacity: 32/300
Illustrates that being a major label priority don't mean crap. The major can get you on TV, maybe on terrestrial radio, but can they get people to come see you live? Doesn't appear to be the case, especially if there's little traction in the TV/radio area. Seems like we've burned out the audience's curiosity.
---
Bob Schneider
Schuba's/Chicago-Monday 7/10
Gross for two shows: $5,840
Sold/Capacity: 292/370
I think this is pretty damn good. Especially considering the fact that it was a Monday night. In other words, this guy has fans. Even though he's never put out a hit record, never even put out a record with any real traction. But many see him as the real deal, especially in Texas, and based on the above numbers, word seems to have spread.
Deliver to a core like this and they tell EVERYBODY!
---
Legendary Pink Dots
House of Blues/New Orleans-Tuesday 6/27
Gross: $1,362
Sold/Capacity: 121/400
I guess they're just not that legendary.
---
Carl Palmer Band
Martini Ranch/Scottsdale, AZ-Tuesday 6/27
Gross: $4,308
Sold/Capacity: 209/420
I'm stunned THIS many people came out. Decades after his heyday. I mean Ginger Baker had that Air Force thing, RIGHT AFTER Cream and Blind Faith, but that died pretty quickly. In other words, people don't believe the drummer is the guy responsible for the hits. Not since Buddy Rich anyway.
---
The Plimsouls/Lysa Fores
El Rey Theatre/Los Angeles-Friday 6/23
Gross: $6,830
Sold/Capacity: 311/800
The fans were a MILLION MILES AWAY!
Yes, the Plimsouls were one of the legendary bands of the L.A. new wave explosion. It seems that the people involved in that movement, who went to Madame Wong's the first time, are now home changing diapers.
Nothing seems to stick except classic rock.
---
Robin Trower
Theatre of Living Arts/Philadelphia-Saturday 6/24
Gross: $20,709
Sold/Capacity: 734/850
"Still I am a dream away TWICE REMOVED FROM YESTERDAY!"
Robin Trower was a minor player in the latter-day classic rock scene. Oh sure, he was in Procol Harum. But he didn't even come to dominate until "Home" and "Broken Barricades". Then he went solo and despite having no Top Forty hits, got to the point where he could fill arenas. And all these years later, people still want to see him.
In other words, they want to see the guitarist, but not the drummer (i.e. Carl Palmer).
Funny how guitar-based music can tour forever, there's a demand forit, and studio concoctions, made with electronic instruments have a relatively brief shelf life.
---
Ivan Neville's Dumpstaphunk
Commodore Ballroom/Vancouver-Wednesday 6/28
Gross: $7,810
Sold/Capacity: 775/990
I wouldn't have bought this show in a million years. Yet it turns out Vancouverites were eager to see this guy who despite having a famous name and a link to the Stones never really made it as an individual act whatsoever.
God, maybe Ivan got airplay in Vancouver… You never know, it IS a foreign country.
Or, could it be that Vancouver's a great music town?
---
Los Lonely Boys/Jonah Smith
Theatre Of The Living Arts/Philadelphia-Sunday 6/25
Gross: $17,995
Sold/Capacity: 642/1,000
I guess we shouldn't expect much from their new album…
Oh, don't tell me it's a regional issue. These guys were banged all over MTV. But could it be that despite the Grammy nom. and all the hoopla, this supposedly credible act has almost no fans and its members are closer to day jobs than music careers?
---
Macy Gray
9:30 Club/Washington, D.C.-Tuesday 6/20
Gross: $16,240
Sold/Capacity: 406/1,200
It's over. Done. Finito.
She's meaningless.
Representative of the new paradigm. Run 'em up the charts, make a lot of noise, but the public has stopped paying attention. God, ROBIN TROWER sold more tickets than Macy Gray.
---
Les Claypool/Rasputina The Vic/Chicago-Wednesday 6/14
Gross: $31,152
Sold/Capacity: 1,298/1,400
Bottom line, Les is cool.
And if you don't know that, you're just not paying attention.
Startlingly, despite no press profile whatsoever, Les has fans and they STILL CARE!
---
Joe Jackson/Raul Midon
Avalon/Hollywood-Friday 6/23
Gross: $32,627
Sold/Capacity: 954/1,403
Well he sold out in New York. And Somerville/Boston. And did ninety percent in Chicago.
I guess if you heard that guitar riff opening "Look Sharp" you had to see him ONE MORE TIME!
Funny how Elvis Costello gets all the press and Joe's been forgotten. But, as the above illustrates, NOT BY THE FANS!
That's the story of today's world. The cognoscenti say one thing is hip and the public says another. In other words, DON'T BELIEVE THE MAINSTREAM PRESS!
---
Daryl Hall & John Oates
Villa Montalvo/Saratoga, CA-Monday 5/19
Gross: $111,005
Sold/Capacity: 1,719/1,750
On a MONDAY NIGHT?
Tell me it's not about the venue. Boomers LOVE to go to this winery/place. and it's not like they were giving the tickets away, they were $75 and $45. Then again, compared to other living legends…
Yes, believe it or not, Hall & Oates are legends.
Pick your era/track. Early, like: "She's Gone"/"Rich Girl". Or late, like: "Method Of Modern Love". Or right smack dab in the middle. With not only "Private Eyes" and "I Can't Go For That" but my personal favorite, "Kiss On My List". And what about that keyboard intro to "You Make My Dreams"??
These guys have gotten a bum rap. Who knows why. Daryl's arrogance or John's moustache? But it appears despite having NO profile, people still care.
Meanwhile, they sold out the Kodak in L.A. two days later.
---
10cc
Christchurch Town Hall/New Zealand-Saturday 6/17
Gross: $7,514
Sold/Capacity: 210/2,190
Pitiful. Absolutely pitiful.
And to think they're one of my favorite acts ever.
But they were too smart for the room. People didn't get the jokes on their first album masterpiece, and didn't see that the DELECTABLE "Things We Do For Love" was WRITTEN to be sappy!
With demand like this I guess I won't be seeing them in L.A…
---
Bo Bice
Mead Theatre/Dayton, OH-Friday 7/07
Gross: $16,365
Sold/Capacity: 652/2,319
"American Idol" mania?
No, that's a TV show. It's got NOTHING to do with music.
---
Ashlee Simpson/Ashley Parker Angel
Mud Island Amphitheatre/Memphis-Friday 6/23
Gross: $47,137
Sold/Capacity: 1,257/4,000
An utter disaster.
Nobody cares. Nobody thinks she has any talent.
As for television's power to rebuild careers… Didn't Ashley Parker Angel have his own show on MTV?
Seems that all the old rules don't apply. Exposure and hits don't make people want to see you live, don't make fans.
But we knew Ashlee was worthless.
Then WHY do we have to continue to hear about her?
That's how out of touch the media is.
(Meanwhile, this gig is no isolated event. This show did less than fifty percent in Oklahoma City, Baton Rouge and the Woodlands, in Texas. Isn't this the heart of the country that BELIEVES in this pap?
I guess not.
---
Rob Thomas/Jewel/Toby Lightman
Northrop Memorial Auditorium, Minneapolis
Gross: $161,526
Sold/Capacity: 3,027/4,522
This is not an anomaly. It's actually a good date for this tour.
God, couldn't they add ANOTHER star? Just to prove the point that NO ONE CARES about these oversold early century paint by numbers/play by the rules artists?
Rob and Jewel were SO oversold that the mere mention of their names makes people barf throughout this great country of ours.
Furthermore, Rob is no Phil Collins. If he wants ANYBODY to care, he's got to get back together with Matchbox 20 (yes, I said "20", like I'm supposed to pay attention that you've changed the name to "Twenty"??)
---
Vince Neil/Ratt
St. Pete Times Forum/Tampa-Friday 6/30
Gross: $57,372
Sold/Capacity: 1,495/4,690
Let this be a lesson to all you individuals with the overinflated egos. People only care about the BAND, the ORIGINAL band, if you've had no solo hits. They want Motley Crue with both Vince and Tommy Lee. Nothing less.
As for Ratt… Guess it ain't going to go round and round much more, especially with founding member Robin Crosby dearly departed.
---
Paul Simon
Plain Dealer Pavilion/Cleveland-Thursday 6/29
Gross: $145,165
Sold/Capacity: 2,531/4,719
I know, I know, Simon's the one with all the talent. Then why do we like Garfunkel so much better?
Paul comes across as an arrogant prick. And whether he is or is not, he should do some rehabilitation in the press.
I used to be a big fan and I don't care.
And obviously, despite Paul being one of the most talented writers of the last fifty years, most other Americans don't care either.
---
Gretchen Wilson/Rivers Rutherford/Blaine Larson
Merriweather Post Pavilion/Columbia, MD-Sunday 6/18
Gross: $96,480
Sold/Capacity: 2,218/10,000
A one hit wonder.
Is she an individual or a tool of the industry?
Seems like the latter, even though she made it appearing the former.
Have you seen the video for "California Girls"? Has it struck you that she appears to be EXACTLY what she's deploring? Thin and buff and…just like someone from Hollywood?
She's out of touch.
---
Counting Crows/Goo Goo Dolls/Augustana
Sleep Train Pavilion/Concord, CA-Sunday 6/25
Gross: $260,967
Sold/Capacity: 5,792/12,500
The bad hair tour. God, shave Duritz's and Rzeznik's heads and let them start over. Is that really what they're selling, coifs?
Counting Crows owe their career to T-Bone Burnett. It's a testament to his talent that based on the success of ONE album, this many people want to see them.
As for the Goo Goos… Punk band sells out and loses fan base. Has hits, but can't even headline its own tour.
As for the third act…is that a Counting Crows TRIBUTE band? As in "August and Everything After"??
---
Bruce Springsteen with the Seeger Sessions Band
DTE Energy Music Center, Clarkston, MI-Saturday 6/17
Gross: $582,374
Sold/Capacity: 8,035/15,274
Let me put this in perspective. Four days later, at the exact same venue, the GIN BLOSSOMS outsold Bruce. Sure, tickets were a fraction of the price, but what should Bruce be charging anyway, isn't he a man of the people, doesn't he have ENOUGH money?
Then, a night after the Gin Blossoms, PAT BENATAR outsold the Boss.
Hate to tell you this, but Bruce Springsteen is a B-level artist.
Oh, he's TALENTED, has made some great records, but he's no Bob Dylan. And, he hasn't put out a good record since "The Streets Of Philadelphia".
And now, even the fans have had enough. Oh, they came back to see the E Street Band, but that's all they're interested in, nostalgia, and the grosses for those original band shows were declining too.
Sure, this is a hefty number. I just want to state that the ink the Boss gets IS NOT COMMENSURATE with the size of his fanbase.
People under the age of twenty five, THIRTY, truly don't give a crap.
Oh, I love that he takes a stand against Bush. I loved seeing him do "Jungleland" at the Bottom Line. I have such fond memories of "Candy's Room". But after he sold out and made a commercial album with "Born In The U.S.A." I had my suspicions. And he's never done much to dissuade me that he's lost his way.
Now was the time for originals, not covers.
People believe in Neil Young. Somehow, fans adore Bruce, but they just don't believe in him the same way anymore.
Can't we see the alienated guy again? The loner with something to prove as opposed to the cheerleader for baby boomer contentment?
(Meanwhile, Rob Thomas and Jewel couldn't even equal the sales of the Gin Blossoms or Pat Benatar at this venue. Could it be that in the heartland they want to rock, and despite all these death of rock prognostications in the mainstream press, your average red-blooded American still wants to LET LOOSE?)
---
Chicago/Huey Lewis & The News
Cynthia Woods Mitchell Pavilion/The Woodlands, TX-Sunday 6/25
Gross: $214,169
Sold/Capacity: 7,878/15,897
These alta kachers did almost FOUR TIMES the business Ashlee Simpson did at this same venue. AND THEY CHARGED MORE TO BOOT!
Is Chicago the new James Taylor? A summer ritual?
Or the new Bob Dylan? As in they're on an endless tour?
These guys are literally laughing all the way to the bank. To be able to play music for a living ALL THESE YEARS LATER??
How many of TODAY'S hit artists will be able to find paying customers anywhere NEAR this number in FIVE YEARS??
---
Sammy Hagar & The Wabos/Michael Anthony
Starwood Amphitheatre/Antioch, TN-Saturday 6/24
Gross: $81,221
Sold/Capacity: 4,579/17,401
Can he just hang it up? Can we pass the hat, take a collection, and remove this obnoxious guy from the boards FOREVER?
---
Nine Inch Nails/Bauhaus/Peaches
Tweeter Center/Mansfield, MA-Friday 5/23
Gross: $314,881
Sold/Capacity: 8,622/19,900
The downward spiral? Or did not that many people care in Boston to BEGIN WITH?
Trent's the new Pearl Jam. Flying below the radar, doing good business, but playing to fans only.
His cultural significance? About equal to Eddie Vedder and crew…zilch.
---
Tom Petty & the Heartbreakers/Trey Anastasio
Germain Amphitheatre/Columbus, OH-Wednesday 6/14
Gross: $622,842
Sold/Capacity: 17,889/20,000
Do I laud Trey's manager, for getting him on this bill, in front of an audience who DOESN'T CARE?
Believe me, Trey didn't sell one ticket to this show. Hell, Trey's fans no longer believe in him. They just don't know what he believes IN! They feel he sold them out, just like he did the members of Phish. God, isn't there any loyalty?
Speaking of loyalty…
How many of the attendees at this show were over forty?
Not as many as you think. Tom Petty IS who the press says Bruce Springsteen is. An authentic rocker who's never sold out, who's true to his roots.
People want to ROCK! This show is closer to an Eagles date than a Boss date. People believe in Tom Petty. He can carp about useless radio all he wants, the focus isn't on the airwaves, but him. He's one of the last originals standing. And the public KNOWS IT!