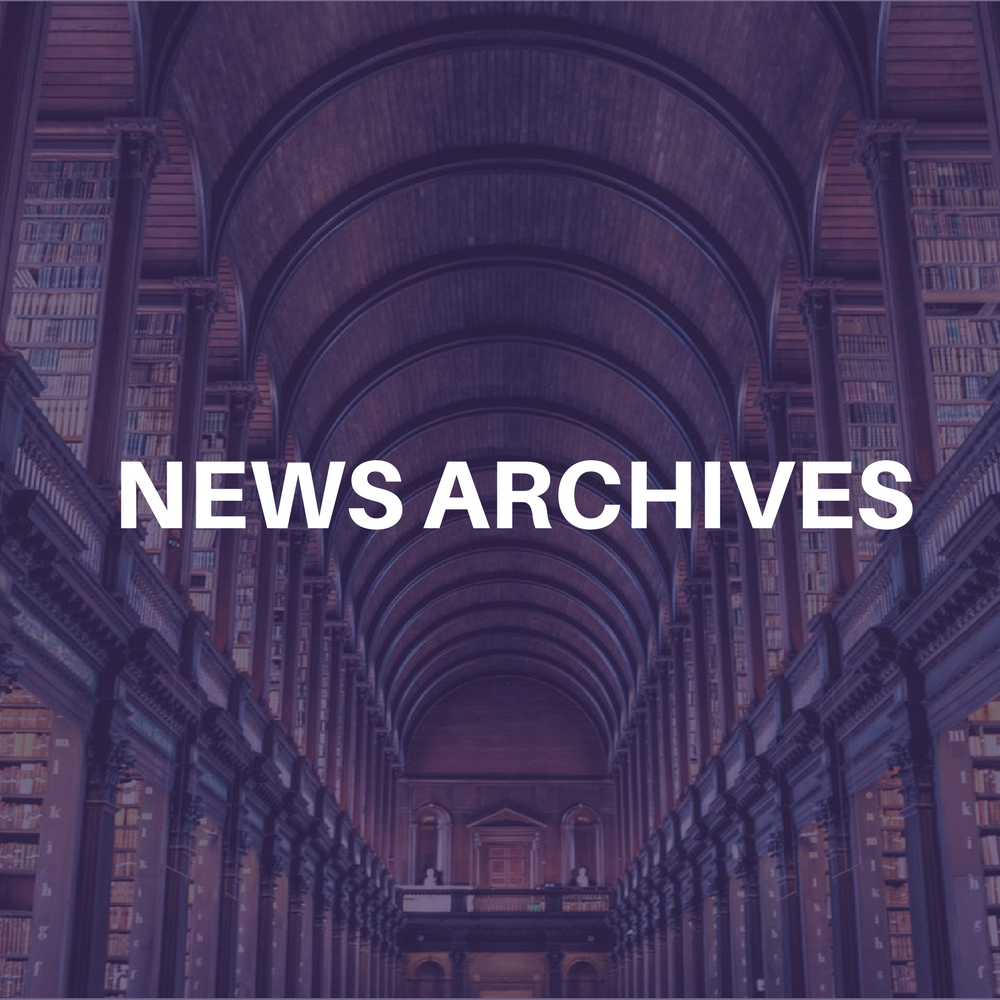 (CelebrityAccess News Service) – Everyone is familiar with Zagat's consumer survey-based leisure guides covering restaurants, hotels, nightlife, movies, golf, shopping and a range of other entertainment resources. Now, Zagat is now branching into music with its first-ever Music Guide ($14.95).
Zagat's Music Guide rates and reviews the 1,000 top albums of all time, with 10,656 participating listeners. The new Survey covers 22 different genres across eight decades of recorded music, from Peggy Lee and Frank Sinatra to Michael Jackson, Elvis Costello, Phil Ochs, Toni Braxton, Brian Eno, Lauryn Hill, Radiohead, Dr. Dre, Phillip Glass, Massive Attack and The Stooges. The book's extensive indexing makes it easy to identify even the most obscure artists.
The 10,656 Zagat participants reported devoting 24 hours a week to listening to music via multiple platforms, including over five hours a week on computers and MP3 players. Among the findings, surveyors drop an average of $343 on recorded music annually and own a whopping average of 516 albums and CDs each; 62% of the Zagat group still visit clubs and entertainment venues, seeing live performances almost once a month.
While most surveyors continue to sample music via radio and commercial recordings, 48% are listening on their computers. More telling, 53% are downloading tunes from the Internet and 55% say they burn their own CDs.
"Our new Music Guide was a tremendous ear-opener for us," said Tim and Nina Zagat, the Survey's co-publishers. "The book has over 80 separate indexes — by genre, by decade and by special features. It reveals much of what is new in music today, including the mainstream acceptance of computers in accessing all kinds of recordings. The results showed that surveyors continue to embrace classics in every category while staying up-to-the minute with the latest trends and artists, many of whom were definitely new to both of us. Indeed, this book vastly stretched our own musical vocabularies.
"We knew this Survey would be especially challenging since musical taste is so personal and top picks of all time stir passionate arguments," the Zagats continued. "To our delight, participants showcased their tastes with a depth of knowledge that stands up to the most critical musical ear — these are people who know chapter and verse on their preferred genres and they avidly shared memories and associations that their favorite recordings evoke. The Music Guide gives serious listeners access to the opinions of their peers — just as we have done in all of the other leisure pursuits that we now survey."
Rock and roll was decidedly the most popular genre — 47% of surveyors said it was their preferred choice, followed by popular vocals (10%) and jazz (7%). Other favorites break down evenly across all styles — classical and singer-songwriters, followed by hip-hop, musicals, electronica, country-western, rhythm & blues, dance, folk, blues and other categories.
In getting to 1,000 top albums, surveyors rated some 2,200 entries and chose their favorite track per album. Using Zagat's signature 30-point scale, participants rated each album on overall quality, songwriting, musicianship and production quality. The survey also shows an album's release date, an artist's official website, whether the music is available on hard-to-find LPs only, and even if an album took home a Grammy or topped the Billboard charts.
A summary of the overall winners is as follows:
Most Popular Albums:
1. Bruce Springsteen, Born to Run
2. The Beatles, Abbey Road
3. The Beatles, Sgt. Pepper
4. U2, The Joshua Tree
5. The Beatles, The White Album
6. Miles Davis, Kind of Blue
7. Bruce Springsteen, Darkness on the Edge of Town
8. The Beatles, Revolver
9. Pink Floyd, Dark Side of the Moon
10. U2, Achtung Baby
Top 10 for Overall Quality:
1. Miles Davis, Kind of Blue
2. John Coltrane, A Love Supreme
3. Aretha Franklin, Lady Soul
4. Patty Griffin, Living with Ghosts
5. Bruce Springsteen, Born to Run
6. Howlin'Wolf, Moanin' in the Moonlight
7. Ella Fitzgerald, Best of the Songbooks
8. The Beatles, Abbey Road
9. The Who, Who's Next
10. Frank Sinatra, In the Wee Small Hours
Most Influential Musical Artists:
1. The Beatles
2. Elvis Presley
3. Bob Dylan
4. The Rolling Stones
5. Madonna
6. Led Zeppelin
7. U2
8. Bruce Springsteen and the E Street Band
9. Frank Sinatra
10. Michael Jackson
Top-Rated Songwriters:
1. Bob Dylan, Blood on the Tracks
2. Patti Griffin, Living with Ghosts
3. Mozart, Don Giovanni*
4. Mozart, Piano Concertos 19-23
5. Bob Dylan, Blonde on Blonde
*Tied with album above it.
Among Top Work-Out Albums, with Surveyor's Favorite Tracks:
Hairspray, "You Can't Stop the Beat"
Vangelis, Chariots of Fire, "Titles"
ABBA, Gold/Greatest Hits, "Dancing Queen"
Rocky, "Gonna Fly Now"
Gloria Estefan, Greatest Hits, "Conga"
Among Top Breakup Albums, with Surveyor's Favorite Tracks:
Bob Dylan, Blood on the Tracks, "Tangled Up in Blue"
Joni Mitchell, Blue, "A Case of You"
Patsy Cline, Greatest Hits, "Crazy"
George Jones, Essential, "He Stopped Loving Her Today"
Fleetwood Mac, Rumours, "Go Your Own Way"
The Rolling Stones, Some Girls, "Miss You"
Joy Division, Substance, "Love Will Tear Us Apart"
Roseanne Cash, Interiors, "On the Surface"
k.d. Lang, Ingenue, "Constant Craving"
Alanis Morissette, Jagged Little Pill, "You Oughta Know"
Among Top Make-Out Albums:
Marvin Gaye, Anthology
Prince, Purple Rain
Massive Attack, Blue Lines
Roxy Music, Avalon
U2, Achtung Baby
Hip-Hop Artists, Albums, Favorite Tracks
Public Enemy, It Takes a Nation, "Bring the Noise"
Run-D.M.C, Raising Hell, "Peter Piper"
Dr. Dre, The Chronic, "Nuthin' But a G-Thang"
Tribe Called Quest, The Low End Theory, "Scenario"
Wu-Tang Clan, Enter the Wu-Tang Clan, "C.R.E.A.M."
Top By Genre:
Blues – Howlin' Wolf, Moanin' in the Moonlight
Classical – Vladimir Horowitz, Horowitz in Moscow
Country & Western – Nitty Gritty Dirt Band, Will the Circle Be Unbroken
Dance – Donna Summer, Dance Collection
Electronica – Massive Attack, Protection
Folk – John Prine, John Prine
Funk – The Meters, Funkify Your Life
Hip-Hop – Public Enemy, It Takes a Nation of Millions to Hold Us Back
Jazz – Miles Davis, Kind of Blue
Kids – Muppet Movie
Musicals – My Fair Lady (Lerner and Loewe)
New Age – Ottmar Liebert, Nouveau Flamenco
Pop Vocal (Contemporary) – Michael Jackson, Thriller
Pop Vocal (Traditional) – Ella Fitzgerald, Best of the Songbooks
R&B – Luther Vandross, The Best
Rock (Overall) – Bruce Springsteen, Born to Run
Rock (Alternative) – U2, The Joshua Tree
Rock (Art/Experimental) – Pink Floyd, Dark Side of the Moon
Rock (Classic) – Bruce Springsteen, Born to Run
Rock (Garage/Underground) – Nuggets: Original Artyfacts
Rock (Hard/Heavy Metal) – Metallica, Master of Puppets
Rock (New Wave) – Elvis Costello, This Year's Model
Rock (Oldies) – Elvis Presley, Elvis (TV Special)
Among some notable omissions. Teen sensations Britney Spears, Avril Lavigne and Mariah Carey. However, surveyors were receptive to a number of new talents, including Coldplay, Norah Jones, The Strokes and The White Stripes, whose discs were all included among the Top Albums of the 2000s.
Besides stacking by genre and decade (starting with the 1940s and Before), there are breakdowns by 40 different special features — Avant-Garde, Chill-Out, Comebacks (Fleetwood Mac, Tina Turner), Fireworks (from Gershwin's Rhapsody in Blue to Jimi Hendrix's Band of Gypsys), Grammy Winners, Nature, One-Hit Wonders (Don McLean, Phoebe Snow), Platinum Sellers, Spiritual, Tribute, even Cover Art (try The Rolling Stones' Sticky Fingers).
Holly George-Warren, a contributor to more than 40 books about contemporary music, including The Rolling Stone Encyclopedia of Rock & Roll, was the music editor for the survey. Pat Blashill, who has written about music for Rolling Stone, coordinated the survey. Zagat Survey's Betsy Andrews and Randi Gollin were the guide's overall editors.–Jane Cohen and Bob Grossweiner