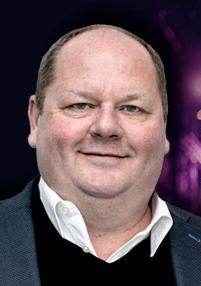 TORONTO, ON (CelebrityAccess) Industry veteran Jeff Craib will be inducted into the Hall of Fame at the annual Canadian Music and Broadcast Industry Awards Gala Dinner at Rebel Nightclub in Toronto on Thursday, May 10th, 2018.
As President of The Feldman Agency, Craib has played a key role in the careers of numerous artists, including The Tragically Hip, Alessia Cara, Hedley, Paul Anka, Nelly Furtado, Headstones, Barenaked Ladies, Matthew Good, The Tea Party, Scott Helman and others too numerous to list.
"Being inducted into the Hall of Fame is a huge honour, it's humbling to be acknowledged among the ranks of so many renowned past recipients. Throughout my career, I have been extremely fortunate to be around and work with and for people who are passionate, creative and very bright. At times, this career choice has presented challenges, but it has been a remarkable, rewarding experience, that I would not change and look forward to continuing. The best, in my opinion, is still ahead."
Craib got his start in the industry at Frontline Attractions and William Seip Management in 1989, booking hard rock acts such as Helix and Kick Axe. Four years later, Craib left to become one of the founding agents at the Feldman Agency in Toronto.
Today, Craib services as President at the prestigious agency, and sits on the Board of Directors for CARAS and MECC and the Advisory Board for Newstrike.
"I am excited to honour Jeff Craib at the 2018 Canadian Music & Broadcast Industry Awards as Jeff has been at the head of the live music business for decades, influencing the careers of Canada's most recognized live touring artists." Neill Dixon, President, Canadian Music Week said.