ASBURY PARK, N.J. (CelebrityAccess) Asbury Lanes, a well-known establishment of Asbury Park, N.J., since the 1960s, is being re-imagined and is expected to reopen Memorial Day weekend with exclusive buyer Bowery Presents.
The venue, billed as "part CBGB, part Cheers and part Barney's Bowlarama," was in imminent danger of closure or demolition after a half-century of decay, according to a statement but, keeping as many of the original features as possible, it is expected to reopen "as the same anything-goes local hangout it always was – and reborn as a state-of-the-art music venue whose wild history permeates every square foot."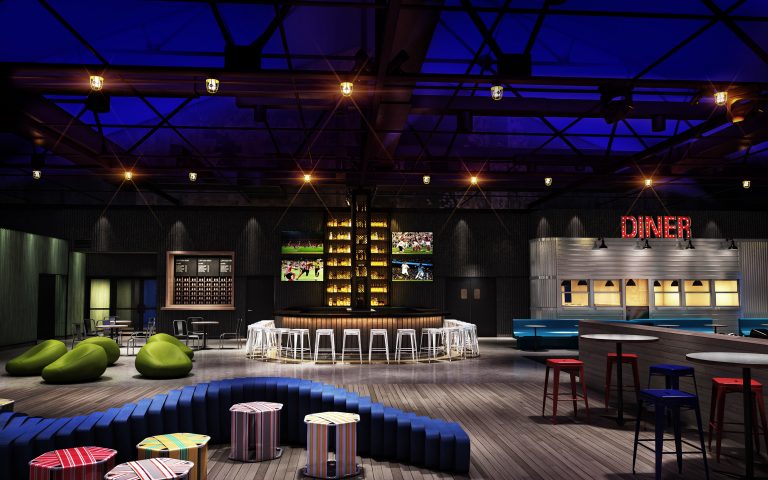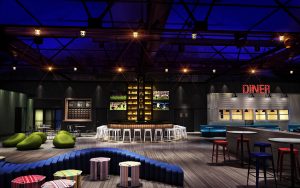 The renovation is courtesy of iStar finances, which develops real estate projects and built the nearby Asbury hotel, and has brought on board Bowery Presents to curate a mix of "leading and up-and-coming talent" for the new stage, according to an announcement. Cour Design will be providing the sound system, and Nashville's Cour Design is providing the lighting system.
The bowling lanes will be covered by platforms during concerts to create a 746-capacity room.
Asbury Lanes opened in the 1960s as an 18-lane bowling alley but became a hangout for the alternative music and art scene-sters. The first concert was heavy rock band Lord Stirling and, starting in 2003, acts including Mick Jones of The Clash, Me First & The Gimme Gimmes, and The Bouncing Souls played the then-300-capacity room. It was bought and closed by iStar in 2015.
"Everyone has an Asbury Lanes story," said David Bowd of Salt Hotels, who will operate the Lanes. "Emotions ran higher with this project than with anything we've undertaken. What mattered to them matters to us: keeping the soul of this incredible venue while making changes necessary to guarantee its future."
A "secret" passage will run between the venue and the Asbury hotel. Its famous bowling-pin sign is being restored and reinstalled as well as a mural by local artist Pork Chop. Interior walls will keep their "many, many" layers of paint.
"There's no flash," said designer Anda Andrei. "No one wants it too polished. This is a meaningful building." Instead, the structure will be "lit and celebrated" to highlight its heritage and history. This is going to be the fun, open, wild Lanes everyone loves, except we won't have to worry that it might cave in."
Extensive work was apparently done to the foundation.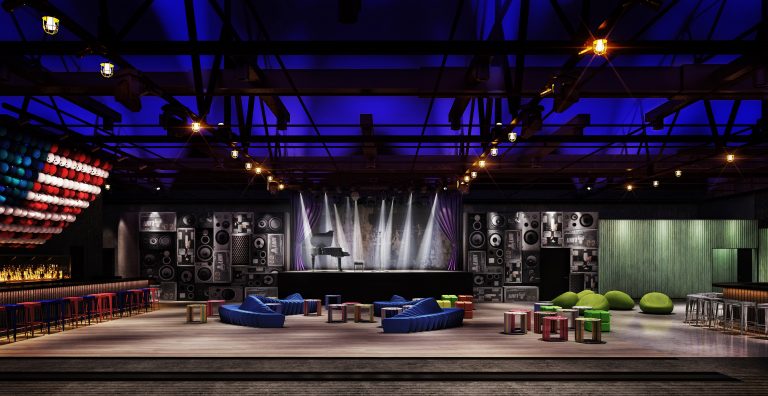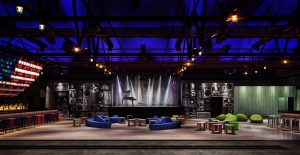 The unveiling of the renderings had a "strong negative reaction" from Lanes devotees on social media, according to the Asbury Park Press.