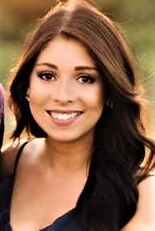 FORT WORTH, TX (CelebrityAccess) — Texas-based concert promoter 35 Concerts announced the promotion of talent buyer Kelsey Young to the position of Vice President of Entertainment, with oversite of the Eastern U.S.
Young previously served as talent buyer for USA East Region for 35 Concerts since she joined the company in 2016. She is a graduate of Texas Christian University.
"Kelsey has begun a serious effort to move our company into presenting touring Broadway musicals, and family entertainment in Boston, Pittsburgh, Burlington (Vermont), Charlotte, Chicago, Milwaukee and in secondary and tertiary markets throughout the eastern US. We're very proud of the distance she's come since she started with us," 35 Concerts President Marc Engel said.
35 Concerts is based in Fort Worth, Texas, and was formed by Engel and entrepreneur Phil Drayer, and promotes shows across the U.S. ranging from stand-up comedy, to concerts.