(CelebrityAccess) LA Stadium & Entertainment District at Hollywood Park (LASED) will add four industry-leading executives to its team, it was announced today.  Hollywood Park is a 298-acre district that includes a stadium, performance venue, retail, office, hotel and parkland being built in Inglewood, CA by E. STANLEY KROENKE.
"As part of Mr. Kroenke's vision for this global sports and entertainment destination, we are assembling a dedicated organization of talented individuals," said LASED Managing Director JASON GANNON.  "To that end, we are thrilled to welcome Christy, Kameron, Skarpi and Joe to our team.  Each brings a unique expertise that will help us deliver an unparalleled experience for all who visit Hollywood Park."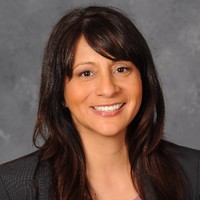 CHRISTY CASTILLO BUTCHER will serve as the Senior Vice President of Programming, developing the strategy to secure events year-round across all of Hollywood Park, including the stadium, performance venue and all other event spaces throughout the district.  A Los Angeles-native and entertainment industry veteran, Castillo Butcher most-recently served as the Senior Vice President of Booking & Events for STAPLES Center & Microsoft Theater, where she worked for 19 years and played a critical role in booking and managing some of STAPLES' most successful events including the 2000 Democratic National Convention, multiple GRAMMY Awards, multiple X Games competitions, NHL & NBA All Star Games, and more than 250 sold-out concerts.
KAMERON DURHAM will join as the Vice President of Guest Experience, implementing a fan-first mindset and world-class customer service across the stadium, performance venue and district.  Durham previously worked for the San Diego Padres for 15 years and helped open Petco Park and develop their guest experience program, annually in the running for the best fan experience in Major League Baseball.  Prior to the Padres, Durham worked for the Seattle Mariners for 14 years helping to bring online Safeco Field and shape their guest program.  Growing up in Inglewood and Lennox, Durham returns home to help open this development that will transform Southern California.
SKARPI HEDINSSON has been named the Chief Technology Officer for the LA Stadium & Entertainment District.  In this role, Hedinsson will lead the team driving the vision for and overseeing the implementation of technology throughout the 298-acre district.  Since 2017, Hedinsson has served as the CTO for the Los Angeles Rams.  Previously, Hedinsson was the CTO, Disney/ABC Television Group, where he oversaw efforts to identify new technology talent, capabilities and platforms, including deploying the revolutionary WATCH ABC and WATCH Disney services.  Hedinsson is the inventor or co-inventor of seven issued US Patents and fourteen pending US Patents in the field of digital media and streaming video.
In addition, JOE SESIN will join as Vice President of Finance and Accounting overseeing all fiscal affairs, systems and processes.  Most recently, Sesin was a Vice President at J.P. Morgan, having started there in 2010 in Investment Banking covering the Public Finance and Infrastructure Group.  During his time at J.P. Morgan, he advised on the financing for LA Stadium.
Castillo Butcher, Durham, Hedinsson and Sesin all will report to Gannon.