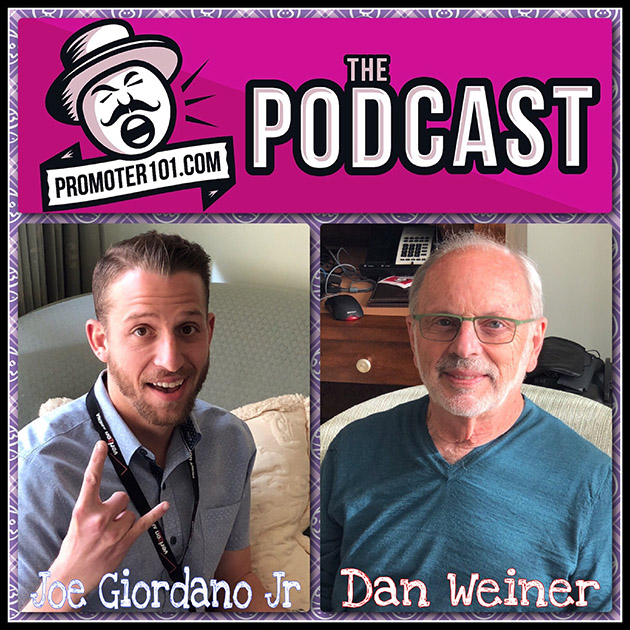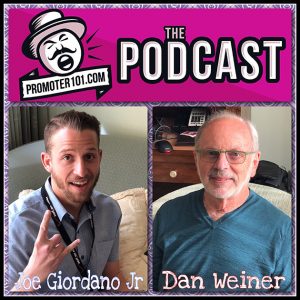 This week on Promoter 101 The Podcast we've got Paradigm's Dan Weiner sharing his 50-year journey in the music biz.
SMG Tulsa's Joe Giordano Jr. talks about how BOK has changed the way the world sees Tulsa.
Free legal advice from AEG's Jason Berstein.
And News of the Week with Works Entertainment's W. Luke Pierce.
Email: steiny@promoter101.net
Spotify: https://is.gd/T5SPEC‬
Tweet the Guys: https://twitter.com/Promoters101
Tweet Dan: https://twitter.com/TheJew
Tweet Luke: https://twitter.com/wlukepierce
Follow us on iHeartRadio: https://www.iheart.com/podcast/promoter101-29260148/
Follow us on Instagram: https://www.instagram.com/steinypromoter101/
Facebook: https://www.facebook.com/promoter101
Soundcloud: https://soundcloud.com/promoter101
Website: http://www.promoter101.net/
iTunes: https://itunes.apple.com/us/podcast/promoter101/id1163910658?mt=2
Google Music: https://is.gd/onEmSt
Stitcher: http://www.stitcher.com/podcast/promoter101?refid=stpr
Tumbler: http://promoter101.tumblr.com/
Spreaker: https://www.spreaker.com/user/promoter101
YouTube: https://www.youtube.com/promoter101