Joe Soto, 67, a well-known figure in the Nashville music community and recognized by national performers, died of Glioblastoma, a form of brain cancer, in Nashville Dec. 19 after a short illness.
Soto was founder of Celebrity Connection and worked as an independent consultant in the Nashville music industry, serving for more than a dozen years as a major resource connecting corporate sponsors with celebrity events such as the CMA Awards, CMA Music Festival, the Dove Awards, The Nashville Star TV Show, and Miss Teen USA, to mention only a few.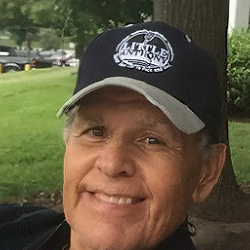 "The addition of his gift bag presentations at red carpet events and celebrity gift suites added a unique promotional dimension to the creative upscale 'swag bag' craze in the entertainment industry," a statement said. He was preceded in death by his only sister, Susan Soto, who won four Emmy Awards for her design work in network television.
Memorial service will be in Spring 2019.  In lieu of flowers, the family has asked that gifts be directed to the American Cancer Society.