NEW YORK  (CelebrityAccess) — Talent agents Marcie Allen and Cara Lewis are locked in a legal dispute over shared office space and a joint venture gone awry.
In a story first reported by Billboard, Allen filed a lawsuit against Lewis in New York Supreme Court seeking to evict Lewis from their shared Manhattan office space.
In the suit, Allen claims that after Lewis exited Creative Artists Agency in 2015, she provided substantial support for Lewis in the launch of the C Lewis Group LLC, including providing her with office space at discounted rent and logistical support, including the use of employees and contractors.
However, Allen claims through her suit that in sharing their office space, she "learned the true nature of Ms. Lewis' character" and alleges that Lewis began to "frequently bully people in the open, shared office space, act out in highly inappropriate matters, screaming and ranting at the phone and in the office, demeaning employees, including MAC employees – and generally creating an untenable work environment."
Allen claims that for three years after CAA dropped Lewis, she sublet approximately half of her office space to Lewis for rent of just $5,000 a month, even though Allen was initially paying $21,500 a month to rent the offices with her rent going up to $25,000 a month in 2018.
Allen claims Lewis was using approximately half of the available office space, meaning that her sublease was at a substantial discount.
In the suit, Allen claims that CLG's representatives agreed in writing that CLG was a month-to-month tenant, subject to and required only a month's notice to be required to vacate.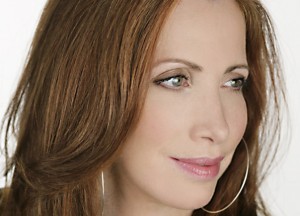 Allen claims that she asked Lewis to vacate the office space on February 8th, 2019 and that Lewis, despite previously agreeing to do so, has failed to vacate the office.
Allen also claims that she provided substantial non-rent support for Lewis over the last three years, including purchasing office basics such as furniture, printers and other office equipment for Lewis and helping her with business, including interceding with New York State officials over licensing issues.
The suit alleges that Lewis is "holding the space hostage in order to leverage unfair demands on the plaintiffs."
Through the suit, Allen seeks to remove the C Lewis Group from the office, and to "set the record straight about the false narrative."
"Marcie Allen and MAC were compelled to sue, as a last resort, to remove Ms. Lewis from their office space, and for damages caused by Ms. Lewis's conduct interfering with MAC's rightful environment and business," A rep for Allen told CelebrityAccess. "Unfortunately, Ms. Allen's efforts to assist Ms. Lewis have backfired, resulting in harm to MAC's business that this suit seeks to remedy."
The suit filed by MAC Presents a previous legal action brought by C Lewis Group, in which Lewis alleged that Allen failed to repay a loan when due, and for materially breaching the terms of a joint venture.
In the filing, Lewis also contends that Allen failed "adequately perform their roles in the business" and "misrepresented their ability to bring clients/work into the business." The summons also accused Allen of "violation of covenant of good faith and fair dealing in damaging relationships with artists" that Lewis brought into the fold.
Most surprisingly, Lewis also seeks a declaratory judgment to prevent being evicted from the shared office space for the next year. Along with the judgment, she's also seeking damages to the tune of at least $647,102, including $325,000 in unreimbursed loaned funds and $322,102 in business profits that she alleges were not properly dispersed.
Allen is a respected booking agent and her firm, MAC Presents is an influential branding and corporate sponsorship agency. Lewis represents one of the most high profile hip hop rosters in the world, with a list of clients that includes Chance the Rapper, Eminem, Khalid, Travis Scott, and T.I.
A rep for Lewis did not respond to a request seeking comment about Allen's suit.