SALT LAKE CITY (CelebrityAccess) The Artist Snapshot usually focuses on new, up-and-coming performers. In this case, that is especially true.
We got turned onto Ritt Momney through their publicist, Jim Merlis of Big Hassle, because he thinks the artist could be a breakout star like another one of his clients,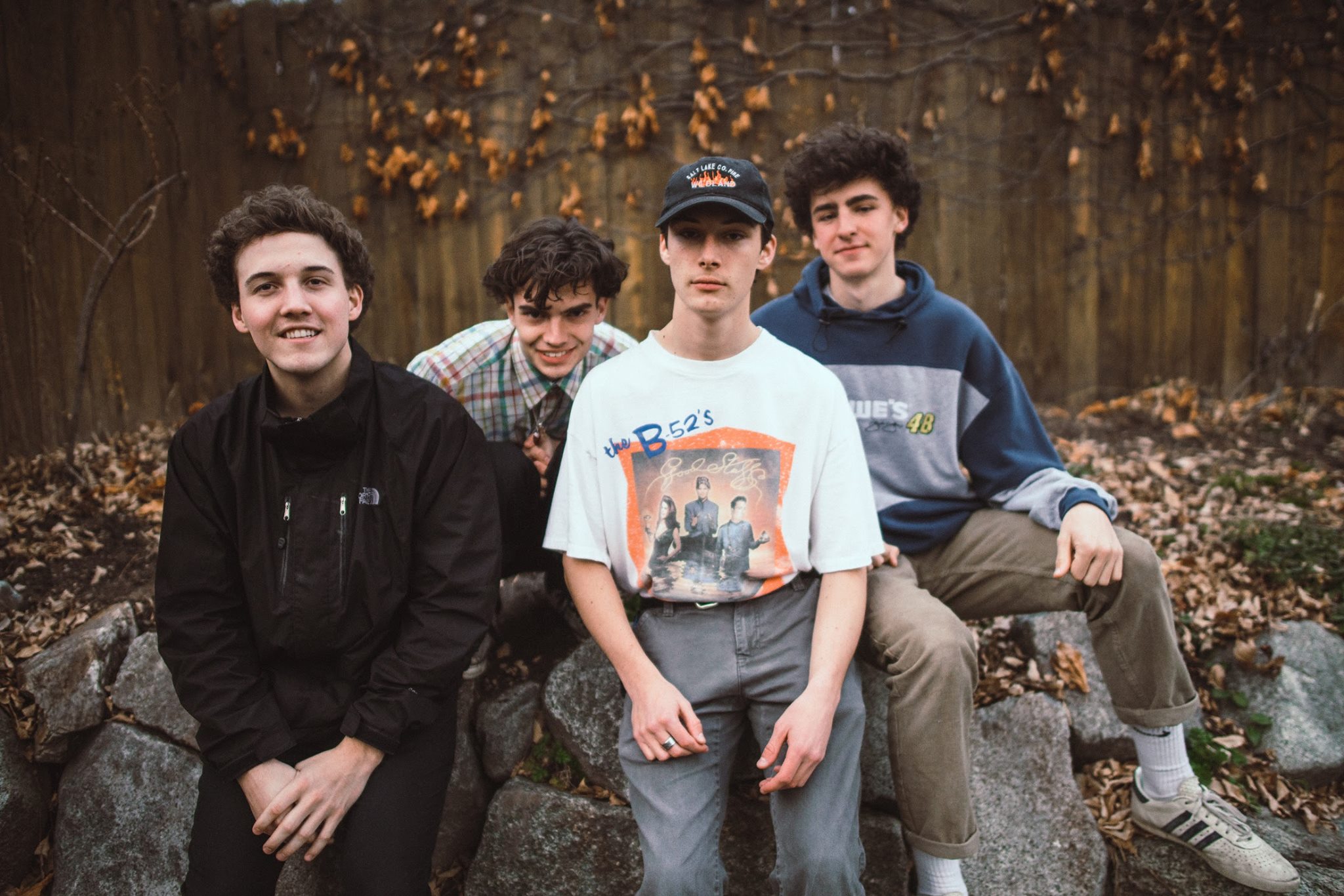 The Lumineers.
Meanwhile, Ritt Momney – which is part band but also the pseudonym of the songwriter, Jack Rutter, is being described as a "lo-fi bedroom artist" and is just now hitting the road for short periods at a time.
He just released his second single, "(If) the Book Doesn't Sell," since the announcement of his new album, Her and All of My Friends. The new track is a narrative about his Mormon upbringing after he stopped believing and left the church.
You're kind of an enigma. Can you help get rid of some of the mystery?
For sure. Ritt Momney started out in my junior year in high school, just me and some of my high school friends. I was into indie rock, garage rock at that point. We all were so we wanted to make a band like that.
That was the band that made "Young Adult" and those first three songs that came out on an EP.
Then, everybody in the band left to either college or on an LDS mission for two years. A few months later, I wanted to pick it back up, kind of doing it by myself. I made something in general and the rest of the singles after that. It was nice to be able to do it myself because I can make whatever little changes without having to pay a producer by the hour. That was nice.
Ever since then I've been doing it myself, the recordings at least.
Where are you headed?
I"m planning on moving to L.A in October and I just want to see how far I can go. The goal is as far as it will go.
Seems you have a team put together already.
Well, something sort of minor scale blew up. Jake is my manager guy. He just reached out to me and said he wanted to do artist management or A&R in the future and would love to manage me for free. Wow, OK. So he's been doing a bunch of work for free and he's the one who got Jim Merlis on board.
A bunch of stuff has happened recently, with the album rollover coming up and we've been working with the Rogue Agency for a while. They reached out to me a little while ago. It's been awesome to put out a song and know how many people are going to listen to it.
What is the agency doing for you at the moment?
We're on tour right now. We're driving to Springfield, Mo. We just played in Denver a couple nights ago and Kansas City last night. We just have a short seven-day tour built around this Audiofeed Festival in Illinois. The agency booked a West Coast tour for the first couple weeks of August and we're about to announce a September/October tour for the rest of the country..
The agency's been great, putting together some cool shows.
So you're having your album release party in SLC in a few days?
We obviously have a lot more fans in Salt Lake because that/s our hometown. Those two back-to-back shows at Kilby Court. An album release-slash-farewell shows because I'll be moving to LA.
So where do you think you'll be a year from now?
I haven't thought about it a ton, honestly. It just feels like Ritt Momney is a small-scale, two=hit wonder now but I hope this album coming out establishes Ritt Momney as a real thing, more of an artist to listen to than just a couple of songs. Hopefully in a year from now I can sustain the expenses of LA from the money I'm making from music.
Hopefully this album establishes this project.
Contacts & Information
Ritt Momney
North American Agency
Rogue Agency
Devin Garcia
booking@rogueagency.us
Management
Jake Walczyk
rittmomneyofficial@gmail.com
Publicist
Big Hassle Media
44 Wall Street 22nd Floor
New York, NY 10005
Phone: 212-619-1360
Fax: 212-619-1669
http://www.bighassle.com