(CelebrityAccess) — The Academy of Country Music announced a slew of new staff promotions in two different departments, as well as the addition of a new member to the ACM Team.
The promotions include Tommy Moore, who was upped to the post of Vice President, Artist & Industry Relations, Board Administration & Governance; Brandon Campbell, who has been promoted to Senior Video Manager, Creative & Content Production; Maddy Stessman has been upped to Manager, Artist & Industry Relations, Board Administration & Governance; and Dayna Poskanzer, who joined the organization as a staff assistant in marketing.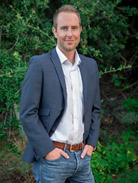 Moore, who was born in Atlanta and raised in Chicago, attended Marquette University in Milwaukee, WI, where he graduated with a degree in Broadcasting and Electronic Communications. His resume includes stints at WMIL-FM in Milwaukee, where he worked as a morning show production assistant. He joined ACM in 2011, where he most recently served as Senior Director, Governance & Board Administration. He will continue in that role, with his former position rolled into his new, expanded role.
In this newly expanded role, Moore will oversee artist communication and engagement within the Academy.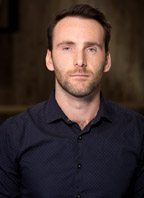 Academy Videographer/Editor Brandon Campbell has been promoted to Senior Video Manager, Creative & Content Production. A native of Atlanta, raised in Tennessee, Campbell graduated from Middle Tennessee State University where he studied electronic media communications with a focus on single-camera production. His previous experience includes six years as a freelancer in Nashville, where he worked on various awards shows, and a three-year stint with Hunter Hayes' team as a full-time videographer.
During his 4 years at the ACM, Campbell has contributed to media campaigns for the Academy and our partners CBS and dick clark productions to promote the ACM Awards, ACM Honors and ACM Lifting Lives, among other Academy initiatives. In his new role, Campbell will lead the ACM Awards Vegas videography team, while continuing to design in-house animation and graphics for Academy projects.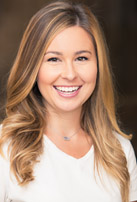 Originally from Petaluma, CA, Maddy Stressman transplanted to the East Coast, where she studied broadcast and digital journalism at Syracuse University. After graduation, she landed an internship at at NBC's Affiliate Marketing Department, The Meredith Vieira Show and The TODAY Show, as well as the Academy of Country Music, where she supported the Events team for the Academy's historic 50th Anniversary in Texas.
Stessman joined the Academy full-time in fall 2016, serving as Coordinator, Events and most recently in 2018, she stepped in as Manager, Administration, a position that will be absorbed into her new, expanded role. Stessman will continue to oversee administrative tasks; additionally, she will provide direct support to the VP, Artist & Industry Relations, Board Administration & Governance with all board and industry communications, with an eye towards artist engagement within the Academy.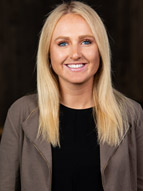 Dayna Poskanzer is the Academy's new hire and joins as a full-time marketing assistant. Poskanzer attended Ithaca College where she studied Integrated Marketing Communications and after graduating, she relocated to Los Angeles where she landed an internship with the Academy's marketing department.
In her new role, she will assist the Marketing team with all needs, with special attention to administrative and support duties, proofreading, culling media lists, press coverage and serving as a production assistant for all major events, among other duties.