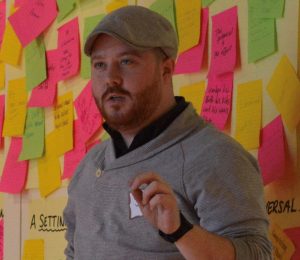 KANSAS CITY, MO (CelebrityAccess) — The Folk Alliance International announced the hire of Jay Gilman as the organization's Ethno USA Project Manager.
While at FAI, Gilman will be based on the organization's Kansas City office and focus on the FAI's participation in Jeunesses Musicales International's Ethno program in the U.S.
As part of his role, Gilman will be responsible for coordinating all of the logistics related to producing an annual two-week long international music camp for young adults.
Jeunesses Musicales International is the largest youth music NGO in the world, created in Brussels, Belgium in 1945, with the mission to "enable young people to develop through music across all boundaries" and stages international peer-to-peer music camps around the world.
A Kansas City native, Gilman is an M.Sc. graduate of Nonprofit Leadership at UPenn, and an MPA Social Enterprise Fellow of the Merrick School of Business at the University of Baltimore.
His c.v. includes more than a decade as an independent arts consultant with a focus on cross-cultural collaboration. He also spent 5 years as Associate Director for Programs & Productions for Philadelphia Young Playwrights and most recently served three years as the Artistic Director of the Minnesota Fringe.