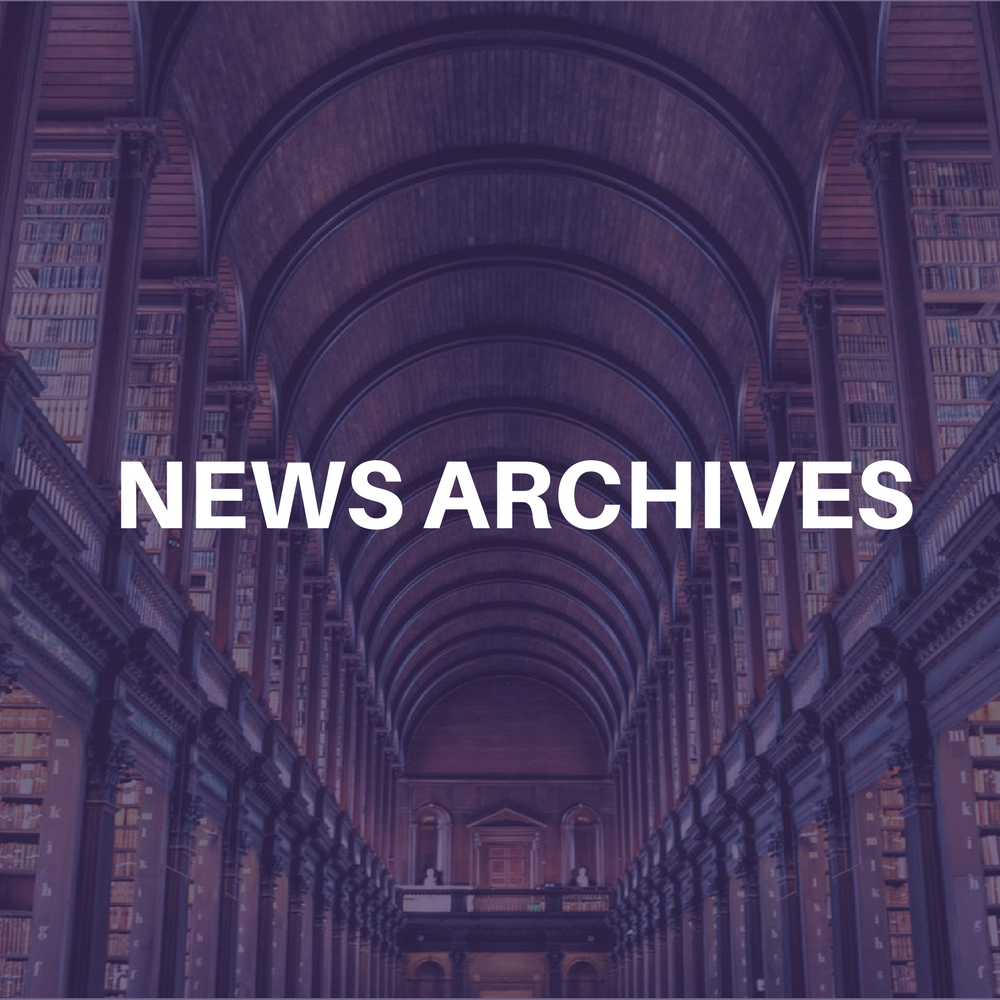 I'm upset that Patti Smith got into the Rock and Roll Hall of Fame.
                   
Let me make this perfectly clear, the only people who care are those who lived in Manhattan in the seventies, or maybe commuted from one of the other four boroughs to see a show on the rock hard island, the rest of the world DOESN'T GIVE A SHIT!
Oh, I've got nothing against Ms. Smith, I own five of her albums. Do I play them? NEVER! I downloaded "Kimberly", having fond memories of the track when it was featured on one of the very first Arista albums ever. I'd like to tell you it's got a high count in my iTunes library, but once was enough, it was a period curio. And "Because The Night"?

Bob Lefsetz, Santa Monica-based industry legend, is the author of the e-mail newsletter, "The Lefsetz Letter". Famous for being beholden to no one, and speaking the truth, Lefsetz addresses the issues that are at the core of the music business: downloading, copy protection, pricing and the music itself.

His intense brilliance captivates readers from Steven Tyler to Rick Nielsen to Bryan Adams to Quincy Jones to music business honchos like Michael Rapino, Randy Phillips, Don Ienner, Cliff Burnstein, Irving Azoff and Tom Freston.

Never boring, always entertaining, Mr. Lefsetz's insights are fueled by his stint as an entertainment business attorney, majordomo of Sanctuary Music's American division and consultancies to major labels.

Bob has been a weekly contributor to CelebrityAccess and Encore since 2001, and we plan many more years of partnership with him. While we here at CelebrityAccess and Encore do not necessarily agree with all of Bob's opinions, we are proud to help share them with you.
That's a Bruce Springsteen song, Patti never wrote or performed anything remotely like it again. God, if Patti gets in for a Bruce cover, shouldn't ROBERT GORDON?
Only in New York does myopia still exist. Yes, in the last century, those on the coast felt superior, that those out in the flatlands were idiots, out of the loop, not realizing that cable TV was the same in Dubuque as it was in New York City. But then came the Internet. Anybody who doesn't know the Net goes everywhere is not connected.
But we live in a culture where you've got to feel superior. And New Yorkers specialize in this. They're just that much BETTER than everybody else, they've got their finger on the pulse, they're the arbiters of taste.
New York just might be the greatest city in the world. But it's not the ONLY city in the world! Why is it that the Eagles have to take crap for their Southern California perspective, but Patti Smith gets a pass? Isn't she just another suburbanite playacting in the city?
Alice Cooper can't even get nominated. His/their crime? Being from ARIZONA! Then living in Detroit and L.A. (you know Detroit gets no love from New York, hell, the Stooges didn't get in.) Alice Cooper INVENTED glam-rock. Not only that, he had hits. Which embodied the teenage ethos/struggle/anxiety/anger better than ANY material Patti Smith EVER did. "I'm EIGHTEEN"! Ah, New Yorkers love teenage angst when it's performed badly by punks who can barely sing or play, but put Bob Ezrin behind the board and create a seamless machine and suddenly the music is WORTHLESS?
And, have you forgotten Alice Cooper's "School's Out" package, with the desk opening up to reveal the record in panties? That's performance art worthy of Warhol. Hell, if it had all been created in New York City, Alice Cooper would be a darling. Not that nobody in New York liked Alice Cooper, hell, I went to see him beheaded at a sold-out Madison Square Garden. Yup, he invented theatrical rock too. But it's not what you invent, it's not about trailblazing, but how cool you are. I'll grant you that Patti Smith is cool. A great musician? A great artist?
How about another of Ezrin's productions, Peter Gabriel? How come he can't get nominated, never mind get in. His third, eponymous album, is far superior than the GREATEST HITS of Ms. Smith. Hell, his Ezrin-produced debut is more challenging than "Horses". But he gets no traction, no respect.
Or what about Gabriel's work with Genesis? They've got to be in the Hall, right?
Of course not. Prog rock doesn't exist in the minds of the Hall. Yes isn't in either. Don't you know chops are anathema? That it's better to NOT KNOW how to play?
The Rock and Roll Hall of Fame used to be cool. One used to want to go to its induction ceremonies. Because they were insider events. Everybody wants to be an insider at someplace cool. But now they're on TV, they're just as phony and evanescent as the usual network fare. But you've got to follow the buck, right?
How could things get so screwed up, how could reality get so warped, how could respect be eliminated from the equation. You let in second-rate people like Patti Smith, and you taint the rest of the inductees. I mean who next, TELEVISION??
---
Lefsetz On Patti Smith's To Do List
I can't hold back.
So I pick that copy of "Newsweek" back up, I was stopped in my tracks when I read Stephen King's To-Do list, and lo and behold, there's a To-Do list from Patti Smith:
1. Learn serious horse riding from the polo club in Buenos Aires.
2. Ride across the Pampas of South America.
3. Read the Bible, Torah and Qur'an.
Mmm…I know, she's a rock star not a role model.
Then again, wasn't she renowned as a poet?
Oh, maybe she didn't get the memo. Maybe if she saw Stephen King's list first, she would have come up with something snappier, more impressive. But that's what rock stars do, they come up with something off the cuff that's impressive without even THINKING ABOUT IT! That's who THEY ARE!
Oh, let's not attack Ms. Smith only…
Here's Joan Jett's To-Do list:
1. I'd like to go to India and Africa, do some serious traveling.
2. To somehow combine my love for animals, nature and children.
3. To learn a language. I took French in school, but I didn't like the teacher so I learned nothing.
Compare this to Alice Cooper:
"The hippies wanted peace and love. We wanted Ferraris, blondes and switchblades."
Or maybe David Lee Roth:
"Money can't buy you happiness, but it can buy you a yacht big enough to pull up alongside it."
I mean come on, "Newsweek" tracks you down for a quote and you don't see this as an OPPORTUNITY? To make a statement, to flip people out, to even reveal an aspect of your personality that would shock people? That's Rock 101!
And then there's George Clinton asked about playing a club in San Francisco right after the earthquake:
"They already blew the roof off that sucka!"
Being a rock star is a full time job. Or, as David Lee Roth once said:
"You stick your head above the crowd and attract attention, and sometime, maybe somebody, will throw a rock at you. That's the territory. You buy the land, you get the Indians."
Now I really don't want to rain on your parade, piss on Patti Smith anymore. I'll just say for a while there, nobody disagreed about inductees into the Rock and Roll Hall of Fame. You might not have even liked the act, but you believed they deserved to be in there.
These last two years have been curious. Blondie and Patti Smith? Sure, they had some traction, but are they in the same LEAGUE as the Beatles, the Stones, Led Zeppelin, U2, Springsteen…
If you believe they are, sadly, you're on a completely different page from me. This reminds me of the baby boomers' kids, ALL of whom got trophies for playing in the soccer league, even if their team ended up in last place. I mean can't we draw the line ANYWHERE anymore? Does EVERYBODY have to get in? Are we afraid of hurting every last person's feelings?
This ain't about Patti Smith. I don't think she sucks. Like I said, I bought all her albums until she retired. But personally, I like 10cc better. Their first record, with "Rubber Bullets", ripped off every genre known to man, in HIT SONG FORM! But 10cc don't belong in the Rock and Roll Hall of Fame. Nor does Bill Nelson of Be Bop Deluxe, whom I also loved. And if it's about influences, don't we put in Lowell George? Whom Bonnie Raitt and so many others testified about being an inspiration, teaching them how to sing?
I know what a rock star is.
Having one hit is not being a rock star. Vanilla Ice does not qualify.
A rock star is someone in whose presence you tingle, no matter how many years after the hit. But a rock star who belongs in the Hall of Fame is one whom you meet and then go home and call EVERYBODY YOU KNOW and tell them!
Come on, I'm gonna ring up my buddies and say I ran into Patti Smith?
But Ringo… When Steven Tyler put him on the phone… I've told that story FOREVER!!
---
The Industry Responds

Orville L. Hagler
VP Entertainment Programming/Corp. Secretary
SpiralFrog
Here is a comment from someone who does not have a dog in this hunt.
Those insistent on Patti Smith being in the Rock and Roll Hall of Fame based primarily on Horses is the equivalent of Don Larsen being in the Major League Baseball Hall of Fame because he threw a perfect game in the 1956 World Series or from the point of social impact Homer Jones being in the Pro Football Hall of Fame because he was the first ever to spike a football on national TV after scoring a touchdown.
Both events groundbreaking, both still hold enormous impact on society and both worthy of an exhibit detailing the event but not the induction
of the individual into their respective Hall's of Fame.
_________________________________________________
David Dennard:
Patti Smith? Yes, I liked "Because The Night". She didn't even write it, of course. So, it's a NYC thing…you had to be there (I wasn't). Yawn.
_________________________________________________

Karen Gordon:
I think Patti Smith should be in the RR hall of fame… and who fucking cares about the order.. Fuck. Because some of you don't get why she's so good, doesn't mean she doesn't deserve it. And the people who say neither should Blondie are showing their boys club bias.. Both Patti Smith and Blondie were innovators. That's why they've been nominated. If you don't like them.. or don't think they lasted over the long haul, that's another story. But they were significant.
And Patti Smith has shown tons of integrity. She's always been who she is. She wasn't afraid to withdraw from the fray when she wanted to have a normal life. I'd say that's integrity. Who cares how many albums she's sold.. Lots of innovators never break out of cult status and never care to.. They do what they do and don't need to see multi platinum awards all over the place to feel good about themselves.. (not that there's anything wrong with wanting to reach a lot of people. I love pop music)
And when someone throws up KISS as an example of a band that should be in the RR hall of fame, I have to wonder whether they actually get it. Gene Simmons is a smart guy and the band made a lot of money etc.. But it literally was all smoke and mirrors folks.. Hell if Desmond Child was co writing my stuff I could have a career too. Yeah, yeah, KISS could rock and they could put on a show.. But, there was never any substance there. Ever.. If you mistake KISS for a real rock band, you need help… in the form of a real music list..
GEEZ..
Randy Frisch:
I have to agree with you. She does not belong in there.
_________________________________________________

Al Marks:
I couldn't agree with you more……
_________________________________________________

Danny Zelisko:
I couldn't have said it better.
the fact that alice is not in is really a joke.
who next, the new york dolls?
_________________________________________________

Steve Wilkison:
Dead wrong this time. Patti Smith deserves to be in the Rock And Roll Hall of Fame if simply for "Horses" alone. That album had an ENORMOUS impact and influence on the music scene at the time. It was revolutionary. Groundbreaking. Truly. I was 20 years old living far from my Los Angeles upbringing in Syracuse, New York when that album was released. An avid music listener and collector I'd been reading about her in the magazines and was wondering if the album would live up the hype. I remember walking into a record store one afternoon and hearing this amazing music on the sound system. I didn't even have to ask. Without ever having heard her before I knew immediately, this was Patti Smith. I stood and listened to the entire album (remember when they used to play entire albums in the record stores?). I made $2.00 an hour at the time working in a car wash but I plucked down my hard earned money and took the album home. It's one of my all-time favorite albums.
And "Easter" is another masterpiece from start to finish. I'm not a big fan of her recent work but those first 4 albums on Arista are all classics. She's nowhere near a "second rate artist" as you write. I saw her live in Houston, TX in 1978. (Note, it wasn't Manhattan. Are you kidding? She was well know far outside of the New York area.) Magnificent. Transcendent. Her early music and performances were full of more passion, energy and life than anything at the time. She was like no other woman performer before. Of after. She deserves to be in the Rock and Roll Hall of Fame.
Of course, so does Alice Cooper, but that's a completely different story.
_________________________________________________

Adam Blake:
Couldn't agree more. And I LOVE Patti Smith. But I ask you, in all candour, who honestly gives a flying fuck about the R&R Hall of Bullshit?
_________________________________________________

John Van Nest:
Bob, my absolute fave Patti song is "People Have the Power". Damn, that was GOOD. Not that I think that it's any sort of justification for the RRHOF. And like I think you said, who cares anymore about the RRHOF? But "People Have the Power" is one of my favorite singles/songs from any decade!
_________________________________________________

Marc Geiger:
I totally agree with you on this.
_________________________________________________

Larry LeBlanc:
You miss the boat on Patti Smith, Bob. Patti, of course, is indeed the pin-up girl for NY hipsters I agree but she's more than that. She's the heroine for thousands of female singer/songwriters in alternative and folk genres along with Ani DiFranco. You are the one out of touch here and too damn LA jaded.
But I a gree with you that Alice Cooper should be in the R&R Hall of Fame as should Peter Gabriel and Genesis. Yes, there's an East Coast bias in Hall of Fame thinking but you are way off base on Patti Smith. I'd put her in for "Piss Factory" alone.
_________________________________________________

Paul Busch:
Recently you wrote something like…Why even bother with a rock and roll hall of fame….like who needs it…and now…you complain about someone getting in…..
Ahhh well…..all I can say is stay focused….
_________________________________________________

Perry/Chicago:
By your turntable of events, won't it be The New York Dolls . . . ?
_________________________________________________

Bruce McKiel:
Bob, you are about to be flooded with hate mail.
I think you knew that before you hit "SEND".
I agree that Patti may not really be "Rock And Roll Hall Of Fame" material, but, "second-rate people"???. Have you ever seen Patti live ? I'm sure most folk digging out their poison pens will agree, The Rock and Roll Hall Of fame was NEVER cool. NEVER.
_________________________________________________

Anonymous:
Don't reprint (or do so annomusly) but thanks. My whole life I never got the CBGBs/Lou Reed/Ramones/Patti Smith /New York Dolls shit. I felt like I was a loser for not getting it. Like how could I not like it – didn't I get it. I guess I never did herion or lived in NYC in the 1970's so no. Other the Never Mind the Bolloks – and the Clash – punk blows.
_________________________________________________

Niles Siegel:
I just forwarded this to Robert Gordon. Thanks, I think you just made his life. By the way, he just signed with Rykodisc.
_________________________________________________

Jonesy:
thank you Bob you nailed this shit right on the head.
_________________________________________________

Tommy Allen:
bob, it was never cool, never meant to be cool, just another commercial circle-jerk………………that being said, i'm floored that alice cooper has not been included……………………
_________________________________________________

Dave Littrell:
Patti Smith is in, but Steve Miller is not? I wonder what the "Hall of Fame" is supposed to represent when a successful artist with a household name isn't in the "Hall of Fame", but a NO HIT artist that most people would not recognize either musically or physically is.
The Rock and Roll Hall of Fame is starting to look like a club instead of an institution.
_________________________________________________

Corey DuBrowa:
You make some excellent points here Bob — that said, I'm not sure I'd hold either Patti Smith OR Television out (esp. not Television) insomuch as I'd suggest taking a very careful look at how more artists can be opted "in." The bigger issue you raise is totally valid — what exactly IS the criteria for being admitted to the R n R HOF? It's a goddamned mystery of the most frustrating sort — "ballots are sent to an international voting body of about 1,000 rock experts." (WTF? Who can credibly call themselves a "rock expert" any more?) "Performers who receive more than 50% of the vote are inducted." Then there's the issue of non-performers, early influences, and "sidemen." So lemme get this straight — the Stooges still sit outside the walls of Cleveland's golden palace (who can even COUNT how many they've influenced, including recent inductees such as the Sex Pistols and Ramones) and Jann Fucking Wenner is IN???
The Mamas and the Papas (name one other song besides "California Dreamin'" that mattered from that particular act) are somehow in, but earlier groups as monumental as the Seeds ("Pushin' Too Hard") and the Kingsmen ("Louie, Louie") are NOT?
Where the hell are the Smiths? Roxy Music? It's been 25 years or in some cases, WAY more. WTF?
Like all awards given by some fictitious "academy," the RnRHOF is complete/total bullshit and it's amazing to me that artists even show up to be inducted when those who haven't been (and may NEVER be) still have to endure the injustice of not being given their due.
I think the far braver thing to do would be for some band of merit who has yet to be invited "in" but is certainly likely to be — REM, for example — refuses to accept such a recognition until somebody else sorely deserving of the honor is given their due (the list is too lengthy to mention). Only then — by using the platform their fame and success has afforded them — will we see the music community either begin to stand up for their own or declare this entire fucking thing the sham that it clearly is and walk away from it like a steaming pile of toxic waste that probably should have been dumped in the Cuyahoga river (way back when that sort of thing was still socially acceptable) years ago.
P.S.: Yes, I know REM has been nominated this year — this is a throwdown to mssrs. Stipe, Buck, Mills and Berry.
P.P.S.: Don't even get me started on hip-hop and why that isn't anywhere to be seen in the Hall as of yet, if ever. What makes us think that if Genesis or Kraftwerk are absent from the Hall that somehow Afrika Bambaataa is suddenly going to be teleported from whatever astral plane he's on and given his day in the sun?
_________________________________________________

Toby Mamis:
Bob, you have a way with words. I know I am viewed as not objective because I have worked with Alice for 20+ years, but i was a fan FIRST. I saw Alice play Max's Kansas City BEFORE "I'm Eighteen" and was a FAN. And then a friend, long before I ever worked with him. And I saw Patti in NYC in the early days, when it was just her and Lenny Kaye, and she was Steve Paul's driver. And she's a wonderful person, a talented poet and songwriter, and I still have my original single of "Piss Factory/Hey Joe" and fond memories of those days in NYC myself before I moved to LA. And of course I agree with you. But it's not Patti's fault she's in the Hall of Fame, don't take it out on her.
_________________________________________________

Kurt Koepfle:
I care, and I didn't discover Patti until the mid-90s. Since then I've seen her countless times. "Horses" is genius. Does her subsequent stuff approach its level? Maybe not. But that album alone should get her in. It doesn't get much more rock n' roll than "Jesus died for somebody's sins, but not mine." I was upset she didn't make the cut the other times she was nominated… Glad to see her finally recognized.
_________________________________________________

David Poe:
Patti Smith in the The Rock and Roll Hall Of Fame?
Guess it depends on which element of this institution's name one considers more important: the "Rock and Roll" or the "Fame" part.
Maybe the two elements can't/shouldn't be bifurcated.
But if one were solidly in the camp that thinks pioneering rock & roll artists should be inducted, then Patti is worthy. The merit of her work needn't be debated here — let's just agree that she pushed the medium, that her picture is the in the rock dictionary next to the term SEMINAL FEMALE ARTIST.
However, if one belongs to the camp that requires inductees to fulfill the "fame" part, let's get Patti Smith off the list. And let's also remove all the progenitors of the genre — all the old, dead blues guys. I mean, no one listens to them either, right?
Then room could be made for the famous rock and roll artists: from Madonna to Paris Hilton. After all, Madonna sold way more records than Patti. And Paris is already more famous (and seminal, albeit in a slightly different sense.)
_________________________________________________

Mark Smotroff:
Sorry you are upset and I agree with some of what you say here, but no need to slam someone as sincere as Patti Smith. Have you ever heard any of Patti's recent records? They are passionate and wonderful and together represent a remarkable body of work of relevance and consistancy others only can dream about. (Also…. Television's two albums have stood the test of time. AND I am a big Alice fan who bought the 45s back in the day — yes I do have School's Out with the panties in tact — and acknowledge Bob Ezrin's role in bringing out Alice's sound (which was different than Marc Bolan, Roxy Music, Bowie and the other core founders of what became known as Glam).)
And while I am a Bruce fan of the highest order, Patti does SHARE the credit on the album (and she gets first billing on the LP/CD/etc., not Bruce).
But bigger picture bottom line: at the end of the day, DOES the Rock and Roll Hall of Fame really matter in the grand scheme of things???
Did it ever really matter?
Was it ever realllllly "cool?"
I don't think so, tho' I have heard from some people it is a fun museum to visit. Fine. But Rock and Roll was never meant to be about cheesy awards programs. I supsect that the Velvets showed up for their award out of respect for Sterling Morrison.
Rock and Roll was theorhetically about passion.
Go play Patti's spoken-word-beat-jazz launchpad rave "Piss Factory" (from 1974) which — emotionally — is every bit a logical sequel to Mann-Weil's "We Gotta Get Out of This Place" as is "Born To Run."
Choose your favorite snapshot from it… Here's one I like:
"But I will never faint, I will never faint
They laugh and they expect me to faint but I will never faint
I refuse to lose, I refuse to fall down
Because you see it's the monotony that's got to me
Every afternoon like the last one"
Rock and Roll is not supposed to be about slamming one another. Leave that to the big corporations and tabloid stars.
_________________________________________________

Bob Leone:
Now you've really got Iovine pissed off, Bob!
_________________________________________________

Rob Meurer:
AMEN, BOB! Patti Smith always seemed…silly. That absurd version of "Gloria" — what the –?! I don't need my music to be slick, But Patti and that bunch were strictly amateur hour. PREEEEEtentious.
"who next, TELEVISION??"
Quiet, don't give them any ideas…
_________________________________________________

Dan Bartenstein:
Heh, where I come from… The New Yorkers are the flatlanders!
_________________________________________________

Sue Paine:
AAAAAAAA-MEN!!!!!
_________________________________________________

John Brodey:
The minute somebody can get into the HoF without a significant percentage of music fans beings able to name AT LEAST ONE FUCKING TRACK, then, that's the day you or I could get in. She influenced no one and if anything owes a debt to several others.
Alice will get in, he has to. They will eventually run out of people and then everyone will get in. Eventually, Paul Revere and the Raiders, the Scorpions, Seals and Crofts and Ratt will all be in.
_________________________________________________

PetersMgmt:
or HEART (Seattle)
_________________________________________________

Bud Prager:
i'm from new york ..patti smith was huge hype and lousy music
_________________________________________________

tourswag:
I'm 48, Alice was the middle act of the first show I ever saw in an arena ( Black Sabbath stunk, Yes were very technically apt.)
We played his records and read all the liner notes- over and over, each time we listened to the albums.
Alice had all the remaining Guys together for his Christmas Pudding Benefit at Phoenix's Dodge Theater 4 weeks ago.
For their soundcheck on the Friday, the guys just walked out on stage and ROCKED, segueing from one classic to another. No pausing for knob twiddling, no monitor fixes- I don't think they were aware of that technical "stuff". They just rocked like the best honed rock band ever.
There is no doubt that natural talent was whipped into shape by these Guys while in High School because they wanted to be the best band they could be. With such confidence that the "show" could be added with-out taking away from the music.
The Saturday performance was strong with no pretense and even the failure of a bass amp didn't interfere. Dennis just unplugged, walked across the stage to another amp and plugged in. How cool is that?
A fast paced show of classics…Alice took a moment to speak about the Guys, how they all met, which High Schools they had attended and their ties to Phoenix. Very cool. Nice mention of the departed Glen.
THIS IS the reunion tour that should hit the road this ( or any) summer.
I'm hoping that Alice and manager Shep feel the same. They could talk the other guys into putting aside their day jobs and making some people very happy.
_________________________________________________

Jeff Laufer:
I agree.
_________________________________________________

Michael Eck:
Please remove me from your mailing list until you get a clue.
_________________________________________________

Jan Eglen:
Couldn't agree more about the rock Hall of Fame and Alice Cooper and Peter Gabriel. Call me a homer but I also think John Mellencamp and his Band deserve to be there. They have sold over 50 million albums meaning they have generated revenues of over half a billion dollars and won a Grammy or two plus many other significant awards. It is incontrovertible whether you agree with him or not (and I don't all the time), but John says what he thinks is right on social issues and tries to make a difference and how about Farm Aid? He has arguably put his money where his mouth is and has contributed to the arts, education, farming, and who knows what else and still does a great show even after nearly 30 years of touring. If they don't start putting in some of the people who really deserve to be there it will mean less to those already there because real fans of Rock and Roll will stop taking them seriously.
_________________________________________________

Jake Gold:
We are all still waiting for Rush. Over 30 million records, no sponsorship, always inventive, can play as well if not better than anyone. What the fuck!
_________________________________________________

Dick Wagner:
Patti Smith in the Rock and Roll Hall of Fame?? Who the fuck makes these decisions? Has this become a mindless exercise like the Grammies? I am with you all the way on your assessment of the overlooking of a true innovator like Alice Cooper and I join the club of those who see The Hall of Fame as a worthless commercialized, irrelevant sideshow in Cleveland, Ohio and not much more.
_________________________________________________

Rock Singer:
Come on Bob haven't you notice….it's another good old boys club..who gives a shit about the R & R hall of Fame…it's a fucking joke, there are so many people who should have been inducted and haven't that I didn't even bother to see who this years nominee's are …what should have been an honor is now a FUCKING JOKE…. You should do a story on the people who haven't been inducted and who should have been
_________________________________________________

Danny Fields:
Patti Smith vs. the Eagles coming from anyone, especially you/and or me is crushingly embarrassing even to have to mention. So let this pointless feud fester in your aesthetic and sociocultural conscience for as long as you care to embrace it.
But let's move on to Alice Cooper. He may have been from Arizona and Detroit but lots of people in New York are from somewhere else, just like Los Angeles, don't ya know?! I did an "At Home With Alice" for "16" Magazine at least three times: once in his West Village penthouse, once at his summer cottage on Fire Island, and once at the band's manorial hq's in Greenwich, CT. Last I heard, these places were in or of "New York." Alice and his beautiful lady Cindi were always at Max's, which was Alice's place because New York was Alice's place, until golf swept him unto greener pastures, so to speak. We have lots of evidence photographically that shows Alice as a true Max's person early in the 70's, when it mattered most, and when there was no question that he was a true New Yorker. (Most of whom know, by the way, that New York is not the only great city in the world, merely one of the dozen or so greatest, but thanks for the reminder.)
Actually, I think the curse of golf is keeping both Alice and Iggy out of the Hall of Fame. Don't you agree that has more heft as a theory than New York vs. Arizona?
Now, as for your so unnecessarily snide "….who next, Television??" at the end of your essay:
I must beg your pardon regarding that egregious and catty solecism, but Television was a very, very great band, one of the best ever, in my quirky opinion; and one of the countless reasons I wish our darling, sweet and brilliant Karin Berg were still with us is so that she could then give you a solid kick in the balls for your aesthetic effrontery.
I'm very happy for Patti, this recognition is long overdue, but to the many people who have not been chosen to be so honored, it is of no consequence, or should be of none. Better to serve in Hell like Television (no pun intended), Alice and Iggy than to reign, as it were, in a contrived and meaningless Heaven, than which there are worse places yet. (Pace Cleveland, by the way.)
P.S. Who ARE some of those East Coast Idols who can "barely sing or play," btw? I thought those crafts were fundamental to the extremely tired and long-supplanted standards of the Van Halen fan base, but I would like to know what artists (even faux ones) you have in mind.
_________________________________________________

Steve Hochman:
Your opinion is legit. It's an opinion, after all, and you have your own criteria. But my criteria are different, I guess. I remember seeing Patti in L.A. in maybe her third tour after her "comeback." It was at the L.A. Athletic club, an odd venue but somehow a good environment for this kind of show. And Patti was very much "on." At one point my wife turned to me and said, "She's the real thing, isn't she?" I replied, "She may be the only one left." And I still believe that. Doesn't matter that she's not known to the vast majority of the public. She's the only real rock star left. O.k., there's Iggy too. But that's about it.
Heck, Patti deserves to be in simply for the line "Jesus died for somebody's sins, but not mine." If you think "Because the Night" was her best performance, if nothing else in her canon has moved you, inspired you, turned your head around a few times, well, not much I can do about it except shake my head. But then, a lot of things you like escape me. It's just a matter of taste.
Oh, one note: I never even set foot in New York until the mid-'90s.
_________________________________________________

Kelly C. Egan:
Right on. Call it out like it needs to be. Regarding your comments on the NY-centric directive of the Rock Hall, I believe that it may not be only NYC, but rather an overlooking of all things not related to the coasts. I'm speaking directly to the conscious effort to keep Mellencamp out of the Rock Hall. It's a shame that an influential force in American songwriting and rock history has yet to be honored.
_________________________________________________

Bruce Dickinson:
"James Dean James Dean
I know just what you mean.
You said it all so clean".
Say wha?
Personally, I'll take ANY lyric from ANY Patti Smith record over such meaningless drivel, and, sleep inducing elevator music like "Witchy Woman". Give me the Flying Burrito Brothers anytime. Ditto the Beat Farmers for that matter. You see, once upon a time, The Eagles never even made SENSE to me until the first time I went to LALA Land in 1980 and heard them on the radio while I drove up the 405. Everything in LA was/is so laid back. It truly is a peaceful easy feeling, or is it no feeling at all. A land of shiny, happy people inhaling their tranquilizers or having it spray out of little nozzles in the ceiling. To be honest and fair, I own one Eagles record, "Hotel California", but then, doesn't everyone? (Actually no. It just seems that way.) I also have some of Henley's stuff, but, that's a different animal.
Don't get me wrong. I live in New York, but, rest assured, I don't think it is remotely "the greatest city in the world". I prefer Boston or San Francisco to mention just two. I go to LA to massage my perverse sense of humour. The problem I find with the Los Angeles perspective, since you claim to be an expert in the New York perspective, is that the good people of LA are so self-centered that they have absolutely no idea that there is a whole rest of the country, stretching out towards the east for miles and miles and miles, just on the other side of the mountains. Maybe the problem is that those mountains are only visible on two days a year. I don't know, but, give me credit for at least not pretending to know. Perhaps The Eagles make more sense in the land of gentle breezes, palm trees, silicone, and mudslides. Perhaps Patti makes more sense in the rust belt and places where things and folks just ain't always so pretty. Both are valid. Not one but not the other. Any company would want both and any company would like to have artists sell like The Eagles, but last I heard the name of the place in Cleveland was not the SALES Hall of Fame. Judge each artist on their own merits. Some dance to remember. Some dance to forget. Some dance barefoot.
Patti deserves to be in. So do, as you say, lots of artists who haven't even been nominated, even when disco (the opposite of Rock and Roll) bands like Chic do. And, no, I didn't live in NYC in the 70s. I'm amazed that anybody did. "Because The Night" is a great song, and, you're right. Patti never did anything remotely like it again. Why should she repeat herself? Just for YOU? Just for ME? No. She has, however, created much that is great and I assure you she didn't give a damn what either of us thought about it. I could respect her for that alone, even if I didn't enjoy her work.
When Patti came along with "Piss Factory" and her first album, there was nothing like her. Sounds like she's STILL paying for that. She didn't refine something that had come before. She didn't water down and smooth out the rough edges of her predecessors. She put her soul on vinyl. She belongs. So do The Eagles, and, you're right, so does Peter Gabriel. DEFINITELY. Patti's in. Go have a Pina CoLAdida or whatever you people call 'em and get over it.
_________________________________________________

Thane Tierney:
Right on! Not only is Alice Cooper missing, but what about Suzi Quatro? No Quatro, No Runaways. No Runaways, no Joan Jett. No Joan Jett, no grrrrrl bands.
And what's the deal with the Flamingos? What propelled them into the Hall?
INDUCTEE: The Flamingos charted nine singles between 1956 and 1970 and made the Top Ten with "I'll Be Home" (#5 R&B) and "I Only Have Eyes For You" (#3 R&B, #11 pop). The graceful vocals and sharp choreography of Motown's biggest stars -the Temptations,the Supremes, the Jackson 5 and the Miracles among them – owe a debt to the Flamingos, as do such paragons of Philadelphia soul as the Spinners and Harold Melvin and the Blue Notes.
Contrast, please, to:
NON-INDUCTEE: The Monkees charted TWENTY singles between 1966 and 1987 and made the Top Ten with "I''m A Believer" (#1 Pop) and "Last Train To Clarksville" (#1 Pop) and "Daydream Believer" (#1 Pop) and "A Little Bit Me, A Little Bit You" (#2 Pop) and "Pleasant Valley Sunday" (#3 Pop) and "Valleri" (#3 Pop). Every boy-band–from Menudo to NKOTB to *NSUCK to whomever– owes a debt to the Monkees, as do all performers who were assembled by label or network or management Svengalis rather than just colliding randomly, which appears to be more highly prized.
And we have Mo and Ahmet in the Hall, but where is Jac Holzman? Where is Joe Boyd? Where is Tom Dowd? Where is Lenny Waronker? Where is Rick Rubin? Where is Richard Foos, arguably the creator, or at least the Godfather, of the reissue industry that has kept the record industry alive since the invention of the CD? Where's Dr. Peter Carl Goldmark, inventor of the LP? Where's Bill Drake, inventor of Top 40 radio? Where's Greil Marcus? Or Lester Bangs? Or Peter Guralnick? Or Nick Tosches? Or Robert Christgau? Where's Tower Records founder Russ Solomon? Where's Mute Records founder Daniel Miller? Where's Richard Branson? Where's Steve Jobs? Or do we have to wait for the 25th anniversary of the iPod?
The Shirelles are in there (not that they necessarily deserve it), but where's Florence Greenberg, the first woman to run a label (Scepter/Wand, the Shirelles' label)?
And if Miles Davis, whose impact on rock can be measured with a micrometer, is in there, why not Frank Sinatra, without whose example Rod Stewart and many others would no longer have a career?
Where's Motorhead? Def Leppard? Kiss?
Where's The Dave Clark Five? The Hollies? 10CC? Randy Newman? Cat Stevens? Dick Dale?
Hell, if they were searching for a woman New Yorker, why not Yoko Ono?
Any one of the artists, writers, producers, or execs mentioned here should have been in line in front of Patti Smith. And I mean her no disrespect by that, it's just that many others have done more for rock, and if there is any meritocracy at all in place, her turn was not nearly due.
Full disclosure: I have worked with and/or for Holzman, Boyd, Waronker, Rubin, Miller, and Foos, and seeing these legends at work has only enhanced my appreciation of their gifts and contributions.
P.S. I do have to disagree with you on one point: I can't recall a time since its inception when the Rock & Roll Hall of Fame and Museum and Theme Park and Moderately Upgraded Hard Rock Cafe Sans The Expensive Burgers was cool. Maybe if Chubby Checker got his statue. Or maybe if that wedge of Cleveland split from the land mass and sank into Lake Erie. An underwater Hall of Fame. Now that's cool.
_________________________________________________

Owen:
You hate punk rock? But darling, it saved rock and roll. Second rate? It's rock and roll. Yeah rock and roll. How can you bemoan the dissing of The Stooges and on Patti Smith. They are brothers in arms. It's not about New York City vs LA. What planet are you on, Planet Hollywood meets The Hard Rock Cafe Planet? A champion of tourist trap music? Because the Night sucked. It was the worst thing Patti Smith ever recorded. But "Piss Factory/Hey Joe" coming off the 45 rpm record player in '74 and Richard Hell's Blank Generation, that was Rock and Rock that crackled. Yeah crackled, electric fire, illuminated rock and roll, like Paint It Black in '66. What sounded like Horses in 1975 ? Nothin'. Well, "The Revolution Will Not Be Televised" Gil Scott-Heron was something else again. And Eno's "Another Green World" and the godfather of modern rock poetry's "Blood on the Tracks" those were, well, pretty great.
Michael Stipe on "Horses" -"tore my limbs off and put them back on in a whole different order." And that's a good thing. That's rock and roll. That's Hall of Fame. It's not about hits.
It's about moving rock and roll forward. Moving it closer to the heart gut soul and intelligence, yeah rock has a mind too.
_________________________________________________

Spike Wray:
I agree about Patti Smith.I've been everywhere and could go on forever about the great traits of unknowns I used to read about her playing CBGBS -cause she lived in New York where the writers were
Ever heard of a band called The Fast?
Every City has a local hero or two.
P.S. Also saw Robert Gordon with, Link Wray-(who spit from the stage accidently hitting me in the eye!)
_________________________________________________

BenJK:
Amen Bob!
_________________________________________________

Nic Harcourt:
Bob, obviously Patti Smith bothers you in some way, but not only was she an important musician in her own right but also influenced countless bands/musicians including two of my all time favorite groups: James and R.E.M, I'm surprised (but not really) that it took the Rock and Roll Hall of Fame so long to recognize her. She just turned sixty for fuck's sake, and is still making vital music. Should Gabriel and Alice Cooper be in the Hall of Fame? yes, but why compare the validity of these artists?
You ride an elitist horse every now and then, and it doesn't suit you
_________________________________________________

Daniel Wood:
While you're on the subject of the Hall, I wonder if you have any thoughts on why Patty Smith can get in, but CHICAGO of all people can't?
_________________________________________________

Bob Allen:
Somebody give Patti Smith a bar of soap. Please. One great rock tune in her canon, near as I can decipher: Ask the Angels. And anyone who thinks Alice Cooper is NOT cool can go to hell. Personally, I can't even think of a current rock artist who is more cool than Alice.
_________________________________________________

Karen Gordon:
I think you're underestimating Patti Smith's impact..
I think Patti Smith was a pivotal artist .. I still remember walking into the local 'head shop' (seriously .. it said that in the cash print out!) when I was a kid… and seeing that first album. Everything from the image to the music was different at the time. It was an era of sweet music for the most part.. beautiful singer songwriters and the whole California sound dominated. And there was this androgynous gorgeous cover and the singing was really something.. Not pretty, but passionate and compelling. It blew me away.
It was a pivotal album for me.. I'm still aware of its influence on me today.
I think she should be acknowledged.. Its not a frivolous honor in her case…but well deserved,,
And it's not her fault that Ezrin and Cooper haven't been induced… Although I have to admit I was surprised to read that.. ..It's actually shocking.. Both of those men should have been in there years ago.. I mean, that's a no brainer..
But that mistake doesn't negate the fact that Smith is an icon and deserves to be acknowledged.
_________________________________________________

Jeffrey Light:
Bob, you really missed the boat on Patti Smith. Successful, critically acclaimed and a monstrous influence on other artists.
_________________________________________________

Joe Taylor:
She is revered in the UK Bob, and Horses never fails to feature nearer the top of any "Best Albums Ever" list that's compiled by critics
_________________________________________________

Lawrence Peryer:
Ha. Maybe the Good Rats will get in next.
Then again, Long Island may as well be Detroit.
_________________________________________________

Joe Greenwald:
I love disagreeing with you, i'ts fun to have someone to argue with (albeit a computer screen mostly), While I would agree the Eagles do belong for their schmaltzy watered down Gram Parsons rip offs (can't deny the #1 selling record of all time) Patti is an icon, Ghost Dance alone is better than anything in the Eagles catalog. Pull that song out and give it another listen or pissing in a river. I stopped paying attn or caring about the rock and roll hall of fame around the time they opened the doors so it doesn't really matter to me, it's for the people who watch survivor and supernanny but regardless Patti is exactly the sort of person who needs to be in there. A good portion of the music in there is boring white bread middle of the road pablum, now with that said it has its place and i'm fine with that but most of the music is made listened to and consumed by people who don't have a ton of passion for music. Patti influenced people and made music/art that moved people to make better music and art, I believe her songs will stand the test of time (they sure have for me) but that is subjective isn't it, that's what makes music so great, and the rock and roll hall of fame so not..
Ps – Television's first record is the single greatest debut record in history in my opinion (although I do still prefer the earlier Eno Demos better) no guitar has ever sounded like Verlaine's from that first note of See No Evil and the solo alone in Marquee Moon is in my version of the rock and roll half of fame on a pedestal.
_________________________________________________

Lenny Diana:
Michael Stipe likes Patti Smith. He's from Atlanta. Other than that you are spot on target.
_________________________________________________

Berton Averre:
Thanks, Bob…
…for your Patti Smith rant. I had the exact same reaction to her induction. Christ.
_________________________________________________

Larry de Martin:
Amen to this specific diatribe. But I am sensing a general principle, the thing that makes me want to read your emails, the thing this list agrees about fundamentally:
Humans should interact DIRECTLY. Anytime there is a third party or arbiter it gets distorted, diluted, deluded.
Someone perches on the street or in the subway, plays and passes a hat. People who like it pay. Sometimes they have CDR's. I buy them. This is part of the allure of NYC.
Just like monarchs who used to place toll booths in previously free roads, enter club owners, record companies and the RnR Hall of Exclusionary History. All those insiders make more money than the typical artist on whose back they are carried, and have by definition worse taste (or at least different) than the consumer.
Oh yeah, producers and engineers are part of the "creative process", since playing for a microphone is a lot different than playing for a room – but they are also excluded from honors unless they kiss the right asses.
This is just one symptom of the inverted economy. Those who do the most essential work – harvesting food, digging foundations and framing walls, sewing clothes – get paid the least; while the most rewarded members are just manipulating the artificial rules of the financial world – hedge fund managers, investment bankers.
The internet has the potential to eliminate the middle man – or at least shave his cut to a few points. Prime example is eBay, where attics and garages all over the world are supplying needs that otherwise would resort to the consumer economy and suffer the 5x-20x markups over the cost of raw materials and labor. (Note: CDs are the high end of the scale)
The new music business should be just like this, with the website operator collecting a few points off the artist's take. There are artists on eBay already, which is sub-optimal (pics but no soundtrack).
Steve Coady:
Hear, hear!
_________________________________________________

Steve Popovich:
bob…i love the truth you pour out!!!!!what happened to the e street band, blood sweat & tears with and without al kooper???? chicago???check out my site oneamericanagainstsonymusic.com….my fight is simple i gave cbs now sony one of the biggest albums in history in bat out of hell in return for my logo on every item sold and a royalty for every unit ..i had to sue to get either. no one counted on the album doing the 40 million sales…… that we know of……a two week jury trial found sonybmg guilty and we are now in the appeal final stages……accounting illegal trickery etc ..verified by cpa commitees……is illegal in this country,…….sony's lawyers lying saying i owed them a debt to get my personal credit report from transunion a week before my deposition is a federal felony.!!!!!!….i doubt that sir howard,or rob stringer who is a decent guy or clive who gave me the first clive davis award 30 years ago and made me the first vp of promotion in columbia history, or tim bowen or andy lack, or rolf schmidt holz would allow this illegal theivery to be done to them…what an amazing business the good guys sign you and if you do become someone who brought as i did a billion in business you deal with bean counter theives,,,,they then have the balls to give hunanitarian awards to themselves, name schools after themselves and to think that prisons are full of people selling pot while white collar robbers steal millions……..where are the new martin luther kings to stand up for the creative black and whites being robbed?????
_________________________________________________

Brian Murphy:
They should rename it The Rock & Roll Hall of Obscurities as that is where we are if Patti Smith is now in. Obstensibly, you are in a Hall of Fame because in some way, at the least, you are famous. I would dare to say that you could go to any age demo, randomly select 100 people across the United States, and no more than 1 out of 100 in any demo would know who Patti Smith is.
Now, some might argue that the overlooked by the masses great ones should be let in. However, this is not the same as letting the Negro League greats in to Baseball's Hall of Fame to correct the earlier institutionalized bigotry. No, when Patti Smith was at the height of her career, a bright light was shining on all things Rock…as it was, as you remind us incessantly, the mainstream. The fact is Patti Smith is a fringe player in the pantheon of rock. She had a moment…but, that is all she had…and it was a very localized moment, at that.
Each year, the inanity of the Rock Hall can only grow as it seeks a justification of its existence in a diminishing pool of artists who have any relevance, stature and substance that would warrant their inclusion. I question whether rock should have ever had a Hall of Fame…a museum I get…a Hall of Fame for rock just seems so not the point, doesn't it?
Party On…I hear next year the Pet Shop Boys, The Dead Kennedys and Taylor Dayne are a shoo in.
_________________________________________________

Jack Endino:
Agree with you on Patti Smith and New York in general. If you're drony and kind of talk-sing, you're in. You can blame all of it on the Velvets I think. I wish people would get over them. But just FYI, fire up your P2P and go find "Call Mr. Lee" by Television, from their early 90's reunion record that nobody heard.
_________________________________________________

Vinnie Longobardo:
Everything you say about Patti Smith could equally apply to the Velvet Underground, but despite their dismal lack of commercial success during their existence, would you deny their influence on the future of rock and their place in the pantheon?
I agree that the Rock and Roll Hall of Fame is a bunch of self-congratulating industry insiders foisting their opinions on the rest of the world, but is my opinion, or yours, for that matter, any more valid?
In truth, everyone has their own hall of fame in their minds, and, thanks to the internet, each of has access to the canon whenever we want.
The other day, my friend Melissa Ward forwarded me a YouTube clip of Tim Buckley performing "Happy Time" on the BBC in 1968 (http://www.youtube.com/watch?v=J4-qZgABIq0). To me, this is one the most powerful and moving performances I've had the pleasure of seeing, although someone else may be completely indifferent to it. It's only been played 11,059 times and favorited 287 times. I say this because, to me, popularity does not necessarily equal quality.
Bob, you often write about the intense personal and emotional effect music has played in your life, and bemoaned the fact that modern music no longer plays that cultural role or isn't good enough to trigger that level of meaning. The fact is that every interaction with a work of art, be it musical or visual, is an alchemical reaction, the intermingling of the static artwork with the ever-shifting consciousness of the person perceiving it, mediated by any number of outside influences like the weather, the person's mood, the opinion of critics and of one's friends, what city you grew up in, etc. The fact that Patti Smith, The Velvet Underground, and, yes even Television, float my boat and are meaningless to someone else, is less about me having grown up in New York (although I would probably not have heard of any of them had I not been reading the Village Voice religiously as I was growing up), than it is about personal taste. I could care less about Alice Cooper, but I don't pretend to speak for anyone else.
We all like to flatter ourselves that we have better taste than anyone else, but in the end it matters to no one but ourselves. Forget the Rock & Roll Hall of Fame. It's meaningless. Keep telling people about what it is that turns you on, and hope that it hits them similarly. If not, well, they are individuals entitled to their own opinions.
P.S., Not to start a pissing match, but isn't accusing New Yorkers of having an attitude of superiority (although I don't disagree, and have been guilty of it myself), copping your own attitude of superiority?
_________________________________________________

Geoluthin:
patti smith opened for seger in '78…..during her set one evening at the sund dome in tampa she managed to fall off the stage and break her neck…..scariest thing i ever saw, though not many others did, patti always managed to keep thousand of seger fans glued into the lobby while she was on stage…
………….one of the best things i ever saw, i saw alot….bob seger and the silver bullet band blowing away 15,000 fans every night………hollywood nights in those hollywood hills baby,……….seger was hugely popular for good reason, he wrote great songs and worked his ass off for years honing his craft and his band's…….i assume bob is in the hall of fame, but i am not sure…??…other 'hall of famers' from my ancient capitol days? leon russell? damn, if patti smith is in, for i guess being 70's arty street, (shit) why not the Pousette Dart Band for being patently 70's arty sweet….they each carried the same music cred…………none…
I do know DEBBIE HARRY is in, as it was widely lamented here last year…..and rightfully so………the rock&roll hall of fame?… it has always seemed like a scam unlike the grammys, which were always just kind of joke, ….but a scam no less,………..patti smith in the rock and roll hall of fame? that's bad ju ju…………is seger in? what about mellencamp……the entire 80's polygram roster should have its own wing if patti smith is in…..being with cinderella, scorpions, def leppard, kiss, bonjovi…maybe one of our worst sellers ever, Paul Brady???
this is just another example of the undervaluing of the business i loved…….
some one posted a note of the talent that is not in the rock& roll hall of fame last year…..it was comical who is not in…… it would be criminal if it mattered….rock & roll hall of fame, same joke different year….
_________________________________________________

Tamzin Booth:
I'm sure you're going to get a lot of replies to your Patti Smith email.
I promise you that you're wrong on this one. Patti Smith is a poet…her music goes beyond most rock and roll – listen to Horses, which is the best. Her lyrics read like passages out of The Grapes of Wrath or Another Country. Because the Night was a big hit, but it's not what she's revered for. She played the whole album Horses here in London recently – in 2005 I think it was – it was a young crowd mostly, not the faithful, and they went crazy for her. She still has it these decades later. I'm English, originally listened to her because of a Spanish friend and was a toddler in the 70s …it's not just a New York thing, she absolutely deserves to be in whatever hall of fame going.
_________________________________________________

Bill Lloyd:
It's a good point. What's cool and what's not cool within the cognoscenti who have the power to decide such things feels worse than arbitrary. It feels fixed. I suppose they want to feel all inclusive by including rap music but with so many deserving (real rock n 'roll) bands out there being overlooked, it does make you want to forget the whole thing. I do wish you'd take another look at Television. Your closing remark felt pretty dismissive to a band that has plenty of chops, songwriting skills and a vibe for days. Tom Verlaine's voice is a far distance from Paul Rodgers' but having that classic rock/blues kind of voice doesn't always end up making great rock. While Verlaine and Smith share that same warble, it's what they're saying that made them interesting, especially for the time frame they were in. I was recently on a jag of listening to their first two Elektra albums and just fell in love with them all over again. They're on You Tube.
Check out the 1978 or 79 clip of Foxhole. It's like Richard Thompson sitting in with the Stones. Foxhole
Or this Jools Holland Show from their 90's reunion where the guitar solos are incredible
Jools Holland
Fans of The Byrds, The Stones or Richard Thompson should be able to latch on to it.
_________________________________________________

Jon & Carol Velchoff:
Amen. Shit I'd rather see Connie Francis get in than Patti Smith. SHE had HITS!!! She was the first female to blaze the trail and she's ignored. Of course she's a joke now, but let's remember that the Hall is about HISTORY, not the present.
_________________________________________________

Gene Oberto:
No windmills to tilt at today? So we get a dismissal of Patti Smith? That slam should get people stirred up for the annual debate!
The Rock and Roll Hall of Fame may not be relevant is something we can agree on. I remember last year the long debate over Blondie. But if the premise is that the Hall is not relevant, then everything the Hall does must be, by definition, not relevant. So no matter whom they choose it shouldn't be worth our time and energy to debate.
But what I read is an East Coast vs. West Coast vibe that permeates all your discussions. No doubt escaping from your East Coast roots has much to do with it, but in musical taste terms I feel it is a little more West Coast biz (WEA) against the East Coast CBS/Arista business. You know WEA-album orientated, polo shirts, art and LA against the singles, suits and money of NYC. Eagles good -Patti Smith not relevant. The Showtime Lakers vs. the Uptown Knicks. I mean even your halfhearted attempt to say anything about James Brown broke down into a paean to Jan & Dean and the T.A.M.I. show.
I was never backstage with the LA contingent, but I was 12 feet from the stage at a Patti Smith show in a bar in Eugene, Oregon. I think I know what rock means to me, and Bob, I saw it that night. If it is called a Rock and Roll Hall of Whatever that women and her band deserves to be in it.
I go to art museums and people say that this or that work is important. And I, for whatever reason, don't get it. That doesn't mean that it doesn't belong.
_________________________________________________

Bill Kates:
??? I'm surprised you dis Ms. Smith so thoroughly… "another suburbanite playacting in the city"? I've continually found Patti Smith engaging, honest, insightful, and completely without compromise, from day one, and "Horses" is an album that will never grow old, the glorious missing link between the Beat poets like Ginsberg and and unmitigated, spit-in-your face punk. If you bothered to really listen, I think you'd see an evolution of her genius collaborator Lenny Kaye and the rest of her band from simply very good and intuitive accompanists to creators of passionate and technical excellence in terms of "chops". To dismiss her and her band as hacks is inconsiderate of what Patti and her very influential music has accomplished for poetry, expression, feminism; the human spirit! For shame!
..but I agree with you about Alice. He deserves far better than what he's gotten. His "Billion Dollar Babies" show at Madison Square Garden (with Flo & Eddie as the opening act) was my first "real" rock concert, and still one of my finest musical memories, those guys kicked ass and are to this day vastly under-rated. That Ezrin and prog rock seem shunned still by the Hall is a shame as well, maybe one day they'll see the light (cue: deep Rick Wakeman organ flourish). But anyway,
ALICE COOPER FOR PRESIDENT!
Bill in Snooty New York
_________________________________________________

Bruce Charlap:
I think there is something about Patti Smith that should be noted and why she is such an important artist and worthy of a measure of enduring fame.
She represents an archetype when it comes to female rock and rollers.
There is nobody that proceded her that I can compare her to while it's more than reasonable to compare any female rock (note rock, not pop, not country, not R&B etc) artist that has followed to Patti Smith – an artist who blazed a path that was undefined until her journey marked the trail.
_________________________________________________

Dale Robertson:
Bang on.
Watch Television AND The Feelies show up on the list next year.
_________________________________________________

Bob B:
Good commentary. I agree, the standards for induction seem to be going down, the membership is getting diluted with mediocrity and the whole concept of the Hall is becoming less relevant with each passing year.
_________________________________________________

Peter J. Galvin:
Do you think that Patti Smith had any impact on women in rock music? Was there ANYONE like her before she came along? Name one woman.
This has nothing to do with New York, or the Eagles for that matter. I love the fucking Eagles, and I've lived in New York for 21 years. This is about pioneering a new road, and about inspiration and influence. How about conecting Patti Smith to Blondie and Sonic Youth and Hole and Joan Jett and Pat Benatar even?
Alice Cooper? Did he have as much impact as Patti Smith on the succeeding 40 years of rock and pop music? I don't think so.
I'm not even such a big Patti Smith fan, but I do know that sometimes, you don't know what the fuck you're talking about.
_________________________________________________

John:
Amen to everything you say, Bob. It's amazing who isn't in the Hall and who is. I mean, BOB SEGER is allowed in???? But not Alice or Gabriel? Gimme a break. Maybe someone needs to start The Real Rock and Roll Hall of Fame.
_________________________________________________

Claes Olson:
For heaven's sake – Rock'n'roll Hall of Fame is a JOKE!
And part of that is due to the fact that Patti Smith hasn't been elected earlier. She's one of the BEST and most influental rock artists ever! Your last e-mail really stinks…….. I won't even get into detail about it!
Re: Alice Cooper's panties in the School's Out-package – that was PR Manager Bob Merlis idea, not Alice Cooper's!
Well, I love early Alice as well as Patti Smith. AND Television! (Let's hope they are the next to get in – OR, rather, let's hope that the Rock'n'roll Hall Of Fame burns down….)
_________________________________________________

Jerry Jaffe:
Does not the nature of the voting allow for those below "greatness" to get into the R&R Hall of Fame? If memory serves (I was a R&RHofF voting member until I wasn't on the label tab or felt the need to ante up 2K for a seat)- the top 8 vote getters (after the cryptic nomination process) are automatically installed in the Hall. As opposed to baseball's Hall of Fame which mandates a high percentage (75%) of the affiliated sports scribes to vote for the eligible retiree. If such a system was in place for the R&RHofF then without a full complement of inductees, who would buy all the tickets for the party and how would they insure a full length annual broadcast?
_________________________________________________

Steve Waxman:
Amen! After Television they'll nominate the Plasmatics!
_________________________________________________

Jim Fahy:
You'd shit on TELEVISION too? Yeah: No chops there… Careful that your tears of rage don't short your iPod.
You do raise a good points, though: Alice Cooper. The Stooges. Both of those bands deserve their place.
But don't you dare talk about myopia: You knock artists all the time to who don't seem to subscribe to your Left Coast of Ideal Memory. "I don't get it," you say. I suppose no one else in music EVER has (or will ever) perform (much less LISTEN) with that much righteous passion and sincerity. Kramer please!
Patti Smith does mean a lot to ARTISTS as well as rock lovers. Horses changed of her extreme devotees lives: Michael Stipe from R.E.M. No chops there either, right Bob? I believe he was in Illinois when that happened. I heard it in Alabama. Others heard it in England, but I suppose they don't count. Also: Both Radio Ethiopia and Easter stand up as fine records. After that it gets spotty for me, but Shit — like Alice Cooper didn't go south in the Eighties. Or Elton John. Or Genesis. Wait: They always sort of sucked.
I can't dance…
_________________________________________________

Skip Daly:
AMEN.
And here's another one for you that should be in the Hall: RUSH.
This is a band that has existed, consistently working with the SAME LINEUP, churning out new material & touring worldwide, for more than 30 YEARS! (They have a brand new album due out in April, with tour set to follow). There aren't too many active bands out there that can claim that. In the 70s, Rush spent years building their core audience by constant touring in North America doing as many as 200 dates a year. Radio wouldn't touch them back then, so they went out and took it to the masses. And the fans they made out on the road have stuck by them. They have two GRAMMY nominations to their credit (not that WE care), and almost every record in their entire catalog is at least GOLD (they've sold about 30 million records worldwide). According to the RIAA, Rush is in a third place tie with Kiss for most Gold records. Not to mention the fact that Rush's musicianship has inspired a couple generations worth of other musicians to pick up instruments…
So, why is Rush repeatedly snobbed by the Hall of Fame?
I guess they aren't "trendy" enough? Or there's not enough "scandal" in their history? Of course they are also tainted with the "Prog" stigma you mention…
Who knows. But it sure seems like the Hall of Fame ain't really about MUSIC (not that this is exactly headline news).
Very very sad.
_________________________________________________

Tim Kolleth:
How about inducting a band with hits that New Yorkers loved but critics hated—Grand Funk!!
_________________________________________________

Henry Root:
We still need to get Gram Parsons inducted! If there's any doubt, read "Hickory Wind" by Ben Fong Torres. Gram set the stage for all the country rock bands that followed – Eagles, America, Byrds "Sweetheart of the Rodeo" LP, etc. As Emily Lou Harris told Robert Hilburn in 1975 "He cut straight through the middle with no compromises… He was never afraid to write from the heart, and perhaps that's why he was never really accepted. It's like the light was too strong and bright, and people just had to turn away….because it was all too painful. It could really rip you up. Not many people can take music that real."
_________________________________________________

Mary Huhn:
I just can't let this go. Have you ever seen Patti Smith? I think if you've seen her — still rocking and still dedicated to being an totally uncompromising artist– you might change your tune. She is transporting live. She and her band still rock, keeping an audience mesmorized. And she just turned 60!
She'll also read her poetry and comment on political situations (it was from her that I first heard about the Abu Ghraib prison humiliations and tortures — she had seen the story on the New Yorker online before it became national news the next day). She is a true rock 'n' roller, no sell out and still writes great music. Her playing the last night at CBGBs was one of the most memorable rock experiences I'll ever have. It was emotional without being too sentimental about a club which had run its course. A few days later I saw her do a more sedate show — a moving tribute to Joan of Arc at the Metropolitan Museum of Art, where the band played and Patti read incredible transcripts of Joan herself speaking at her trial. Of course she read some Rimbaud (it was his birthday). The two shows couldn't have been more different, except for the songs.
Patti Smith is an integral part of rock 'n' roll and she's still doing it. She's someone everyone can be inspired by — whether you're a musician, artist, writer or just a human being. She's got soul. She deserves to be in the Hall of Fame as much as anyone else.
Your points about other artists (including Bob Ezrin) deserving to get in are completely valid (the Stooges!), but in no way does that it diminish the case for Patti Smith's inclusion. And yes, Television should be in the Hall of Fame for the widely influential "Marquee Moon" alone. That's a discussion for another day.
By the way, I didn't move to NYC until 1985 — way past the '70s. I first heard the monumental "Horses," in college in the early '80s. I was blown away then and I'm still blown away now.
_________________________________________________

Bob Clifford:
C'mon Bob, you don't really think the geography has anything to do with it do ya? What, the NYC 'cabal' has conspired to keep the bloodline pure? OK, so Alice's not from New York – neither are most of the artists in the HOF, nor many who deserve to be, and may some day, make it to the land of everlasting respect (and continued catalog sales).
Alice/Vince isn't in because of multiple factors, but his time should come (based on some of the other 'b' level bands also getting in). Nobody cares that he is in/from Arizona, but he does bear the burden of having been a commercial success with simple, melodramatic songs, who couldn't sustain the career for long enough to earn more respect before being tuned out. More importantly, having his picture taken wearing golf knickers and a sporty little hat while looking every bit the fat cat businessman schmoozing on the links trying to drum up some widget business with his local Arizona Rotary Club cronies, doesn't help with the folks too young to remember when he was cutting edge
But, ultimately, the music will win over, and he will get his due soon enough. As you said, he was first in several key places, and many others have imitated the sound and attitude over the last few decades.
Same with the Prog rockers – once one of them gets in, the train will start rolling downhill. (Although, once you get past Pink Floyd, Yes, and Genesis, most of the whole Prog movement do not have a library of great songs that people can just spit out in a blink of an eye. I mean, hum me a few bars from ELP, King Crimson or even Asia (corporate prog-rock lite). You'd be more likely to hear a few bars from the synth in "Lucky Man" or the guitar from "Court Of The Crimson King than the hook of the song (assuming you could find it).
Gabriel is another story. For whatever non-logic, even people in/from the record business either don't put it together or just don't care, that the "Games Without Frontiers" album was the foundation of Phil Collin's whole 'solo' career sound – especially the drum sound, and then his "Sledgehammer/Steamroller" period showed the way for Phil's similar more commercial efforts. Not to mention the groundbreaking videos that opened up doors for rock artists of the day, as well as Missy and some of her hip-hop peers a decade or so later.
But there are lots of these type artists, whose merits will be debated – just like every 'hall of fame'.
Now, agree on the Patti Smith – the fact that she even had a rock and roll 'career' is a headscratcher. Right place, right time, right connections, not much going on musically. (I mean, even for an hour or so, much less a career.)
I remember her starting as a 'poet' in the north Jersey suburbs at the beginning of the '70's, and that's kind of the key to the secret. For whatever reason, most of the rock critics who create and sustain the buzz seem to be English-Lit majors who were frustrated not-good-enough-to-make-it rockers, who all love the deep, suffering artíste with the whiney, inaccessible lyrics, serpentine wordplay, and morose, minor key songs with weak or non-existent hooks, and all hate musical chops and any music with more production values than a 3-hour demo in a basement studio.
OK, fine to be 'deep', fine to be an 'outcast', fine to be a 'punk' from the 'burbs, fine to be Tom Verlaine's girlfriend (muse, even), but gimme a break – she never wrote a song that you absolutely 'had to hear now and every day for a week'. And if she hadn't hooked up with Lenny Kaye – himself a rocker guitarist in the Village who was also a well published rock critic (he actually defies the critic 'norm') – she likely would have come and gone in the blink of an eye. Hall of Fame?! – yes, that's an insult to the many valid musicians who have contributed to the soul of rock, whether or not they are in the HOF. No wonder Van Morrison hates the music business.
BTW: The Eagles get so much shit, because of their enduring success three decades later… as well as the fact that Henley is a mostly cranky prick and they deserve it. (How about big Donnie using his $500/hr. bigtime legal firm to sue the pastor in Texas who had the audacity to advertise his Christian website using his given name – 'Don Henley'? Damn, didn't pastor-dude's parents get the memo that big Donnie was going to be famous and nobody else was allowed to trade off his trademark?!!
_________________________________________________

Tim Broun:
Who gives a shit about the Rock and Roll Hall of Fame? It's not worth this many words!__ What's the point in attacking New York? I grew up just outside the city, and have lived in Manhattan since 1984. I'm an extremely well travelled person, and I have to say the New York City is one of, if not the, friendliest places I've ever been.
__I love London but if I didn't have friends & relatives there it would be miserable. In LA, hello means fuck you, and in New York, fuck you means hello. Give me that anytime.__
You're a lot better when you're talking about music you love. Stick to that and leave Patti and NYC out of it. Please…_
_________________________________________________

David Pyndus:
Couldn_t wait to read your email with the subject line "Patti Smith" until I opened it and the venom spilled out.
I'm located in Texas midway between Los Angeles and Manhattan, which apparently gives me more perspective. Patti Smith was eligible for induction seven years ago (25 years after the release of "Horses") but had to wait 'til after the Ramones, Talking Heads and even Blondie were already in the Hall to get in herself. Just because she was the first of the CBGBs crew to have a major record deal with Clive Davis doesn't count for much, after all she never has moved a lot of product. (However likeable Joey Ramone was, I'm curious if you think the Ramones are more or less deserving than Ms. Smith?)
Either way, Smith has always been considered a prestige musician for her label, worthy to have on board for her credibility and artistic merit, like an Eastern Joni Mitchell. Mitchell never had the hits of Neil Young or Jackson Browne or Linda Ronstadt, but you wouldn't deny her artistic merit would you? Or her worthy inclusion in the Hall?
Patti Smith is more than a singer in a rock 'n' roll band, even if her guitar playing is rudimentary. Call it pompous but Smith is a longtime poet, painter (also like Joni Mitchell), photographer and blogger. She was born in Chicago, and moved to the suburbs to raise a family, not that any of that's relevant. Like many artists, she works in the most suitable medium of expression. Above all, more than 30 years after she started performing, Smith and her band (the underappreciated guitarist Lenny Kaye and drummer Jay Dee Daugherty, both original members) are still touring.
Where is Alice Cooper? Prob'ly out on the golf course, not that he shouldn't be enjoying himself as theatre rock has a particularly short shelf life after one approaches middle age. Patti and crew can still deliver their catalogue (a body of work that includes not only the co-written hit you cite, but modern standards like Dancing Barefoot, People Have The Power and Frederick) because their music is rooted in the classic rock tradition of the Doors (hey, an LA band!) and the Stones. There's just a poetic aesthetic thrown in for good measure but that shouldn't upset anyone's sense of surf harmony.
Why you bring up the Eagles (inducted nearly a decade ago, and rightly so after the dark opus "Hotel California") is anybody's guess. You said they have to "take shit for their Southern California perspective." As you know, the heart and soul of the Eagles weren't from California! Don Henley is a well-known Texan, and Glenn Frey came by way of Detroit (after playing with Bob Seger), which helped set the band apart from other Western-themed bands of the Troubadour scene. It was the Eagles' sense of R&B and greasy rock that gave the them whatever grit they possessed. As for Alice Cooper, nobody denies his originality and sheer panache, but hailing from Arizona has got nothing to do with lack of inclusion. One of America's finest rock bands working today, Calexico, is from Arizona and they will one day make the HoF — even if they do use a lot of horns.
Hard to know what you're really upset about. It appears to be Patti Smith (subject line of your email) but you appear more interested in spewing against NYC in a geoartistic rant that makes little sense, ultimately despairing that prog rock isn't well represented. Gawd, Peter Gabriel will be in the Hall one day but I hope Television is too. Record sales (or even guitar wizardry) shouldn't dictate inclusion, but quality and influence should. Don't take it out against a band whose work you aren't that familiar with. Normally I enjoy your writing which is usually filled with common sense and the wonder of music.
_________________________________________________

fsdylan22:
Patti Smith in the Hall of Fame. Isnt that a crock of shit. Talk about lowering the bar. The Hall is supposed to be for the best of the best in rock. The cream of the crop.
With all due respect to Patti Smith, she certainly doesnt merit that highest of honors. She's not in that league by any stretch of the definition of "hall of fame member". I doubt that a majority of the 1000 hall voters could name even half a dozen of her songs.
Her claim to fame is a lot of hype as a punk rock poetess. I hate to break some news but the rock and roll hall of fame isnt about poetry. Bob, you're quite right that it probably has more to do with her NYC connection than anything else. The 1000 industry hall of fame voters dont know jackshit about rock – do they!
Go down this list and then think about Patti Smith making it into the ROCK N ROLL HALL OF FAME while these eligible artists don't!
Boston
The Cars
Chicago
Joe Cocker
Alice Cooper
Deep Purple
Dire Straits
Donovan
Doobie Brothers
Genesis
Grand Funk Railroad
Heart
The Hollies
Jan & Dean
Jethro Tull
Journey
Kansas
Kiss
Steve Miller Band
The Monkees
Moody Blues
Ted Nugent
Rush
Steppenwolf
Styx
Three Dog Night
Yes
Warren Zevon
then add in
B-52's
Marc Bolan & Trex
Devo
Kraftwerk
Roxy Music
Todd Rundgren
and dozens more
bottom line: they were all much much better and bigger rockers than Patti Smith
_________________________________________________

Dennis Edinger:
Jeez, calm down Bob. I love Patti Smith, but I could care less if she got in to the HOF or not. Haven't you realised it yet? The Rock and Roll HOF is irrelevant! It's a joke. It doesn't matter. I wouldn't go to that dump if I was given free tickets and free airfare. Besides, shouldn't they take out the "Rock and Roll" name in it, when they let turds like James Taylor, Billy Joel and the Eagles in? And you know what, just to piss you off even more, I hope that next year Television, the NY Dolls, the Dictators, and The Stooges all get in!
_________________________________________________

Dana Reed Thurston:
Bravo!
_________________________________________________

Keith Walker:
The Mediocre Hall of fame has arrived!
_________________________________________________

Bob Maggio:
The Hall of Fame is more newsworthy for who's NOT in it rather than who is. Yes, Rush, Kiss, The Stooges are NOT in. But the Shirelles are. I'll never visit, as it will make me more annoyed than enjoyed. I'll get more for my money eating a large Bacon Cheeseburger at the Hard Rock Cafe, seated at the Tommy Bolin table.
_________________________________________________

Charles Crossley, Jr:
My list of 50 eligible artists who are not in the Rock & Roll Hall of Fame is now up to 100. I provide it below for your information and amusement. As before, if anyone doesn't like my list, go make your own.
The list ain't in granite. I'm dinking with it all the time. Right now, I'm debating if I should move Jeff Beck higher and where to add Deep Purple. A fan of Judas Priest is chewing my ear off making his argument they should be on my list because Metallica is on my list. Metallica becomes eligible for nomination this year. So does Madonna, the Beastie Boys, Sonic Youth, Sting and Janet Jackson. It's going to be a crowded field.
I could comment on all 100. 26 of them have been previously nominated; I've put asterisks by those names so you can see who has never been nominated. Only three nominees are not on my list; ABBA, solo Lou Reed (who was inducted with the Velvet Underground) and solo Steve Winwood (who was inducted with Traffic). With my list of 100, it doesn't matter to me who they nominate; they're all worthy.
But the point of the list is that no matter who you are, you're going to find artists on that list that will make you say, "Why aren't they in already?"
To bring up a previous but related topic, I did some more digging about the term "rock and roll" and Alan Freed. I was told by somebody that Alan Freed was asked to define rock and roll, and he replied, "Race records." Well, I still haven't confirmed that conversation took place, but that in fact is what he played. Leo Mintz sold race records by the truckload out of his store, and encouraged Freed, the new deejay in town, to play that music. So Freed did, and called it rock and roll. Journalist Jerry Wexler encouraged Billboard's Paul Ackerman to rename the race records chart as "rhythm and blues". So my previous statement still stands. The only definition of rock and roll that fits all the nominees and inductees of the Rock & Roll Hall of Fame goes back to the beginning. Rock & roll is rhythm & blue and all its bastard children.
1. Johnny Burnette Rock 'N' Roll Trio
2. Big Mama Thornton
3. Madonna
4. Metallica
5. John Mayall's Bluesbreakers
*6. Billy Ward & His Dominoes
*7. Gram Parsons
8. Link Wray
9. Dick Dale
*10. The Stooges
*11. Kraftwerk
12. T. Rex
*13. Paul Butterfield Blues Band
14. King Crimson
15. Alice Cooper
16. Beastie Boys
17. Sonic Youth
18. Dionne Warwick
19. Love
20. Kurtis Blow
21. Esther Phillips
22. The Clovers
23. Harold Melvin & the Blue Notes
24. Captain Beefheart
25. Junior Wells
26. Brian Eno
*27. MC5
28. Patsy Cline
29. Linda Ronstadt
*30. New York Dolls
31. Laura Nyro
32. Television
*33. The "5" Royales
*34. Ben E. King
35. Waylon Jennings
*36. Mary Wells
37, The Ventures
*38. Chic
39. Huey "Piano" Smith & the Clowns
40. Jeff Beck
41. Al Kooper
42. Albert Collins
43. Donna Summer
*44. Joe Tex
45. Neil Diamond
46. Yes
47. Teddy Pendergrass
48. Junior Parker
*49. John Mellencamp
50. Bobby Womack
51. The Moody Blues
52. Sting
52. The Cadillacs
53. The Zombies
55. Todd Rundgren
*56. The Chantels
*57. Wanda Jackson
58. The Chi-Lites
59. The Stylistics
*60. Chuck Willis
61. Willie Nelson
62. Barry White
63. The Blossoms
64. Jethro Tull
65. Roy Brown
66. Jack Scott
67. The Cars
68. Joy Division
69. The Penguins
70. Son House
71. War
72. Jerry Butler
73, Badfinger
74. The Shangri-Las
75. John Fogerty
*76. Randy Newman
77. Small Faces
78. Merle Haggard
79. Little Anthony & the Imperials
80. Genesis
81. Depeche Mode
82. The Faces
83. Cheap Trick
84. Rufus Thomas
85. The Turtles
86. The Harptones
87. Big Star
88. KISS
89. Neil Sedaka
90. Rush
*91. Johnny Ace
92. Johnnie Taylor
*93. Cat Stevens
*94. Carole King
95. Electric Light Orchestra
96. Sonny Boy Williamson (II)
*97. The Meters
98. Peter Gabriel
99. Heart
*100. Dave Clark 5
_________________________________________________

Geoffrey Weiss:
Patti Smith changed my life. Television's Marquee Moon is perhaps the most played record at parties I go to (in Los Angeles, for what it's worth). The Dolls and the Stooges were great. Your generation did some great stuff, but so did others. Don't mistake your youth for the whole story.
_________________________________________________

Ken Burry:
Without Patti Smith, there is no Courtney Love, no Liz Phair, no Exene, no Aimee Mann, no PJ Harvey, no Kim Deal, no Lucinda Williams (as a recording artist), no Lilith Fair collective (for good or bad), no Sheryl Crow who took the right turn, no Geraldine Fibbers, no Blondie, no X-Ray Specs, no Slits, no Yeah Yeah Yeahs, no Nashville Pussy, no Mekons, no early GoGo's, no Kim Gordon (for Christ sake), no Spinanes, no Cowboy Junkies, no Royal Trux, etc.
With all due respect. I love Joni Mitchell and Rickie — but for every critic that gives it up for the Stooges and the Ramones, not to mention the Clash, etc. what's so hard about acknowledging that Patti Smith engendered a revolution?
Big Star, Ike Turner, they never sold records, but boy — where would we be without them?
_________________________________________________

Barbara Sedun:
But we all have different "rockstars"! I grew up in vancouver and loved the music of a guy named art bergmann. He was in several bands and I went to everyone show. In the early 80's he was signed to a toronto based indie as a solo artist. I played that record every day for a year. Could not get enough of it. A few years later a friend was working with art in the studio. Knowing I was a fan he invited me to drop by. I was so nervous and was literally shaking when I met him. I told everybody I knew about it later. I was so excited to meet art – his music was such a huge influence on my life. People said "art who???" And my response to one in particular, a beatle fanatic, was "it's how you would feel if you met mccartney" but he didn't really get it. Art was my mccartney. My rockstar._
_________________________________________________

Christian Unruh:
I remember coming to the radio station KOTO in Telluride while in high school to do my 3 hour radio show and complete my "work study" for the week. I really didn't get Patti Smith, I was more into the Police and Elvis Costello. But I still remember seeing Easter the week it arrived with what I thought at the time was a provocative cover. I remember all the comments written on small labels all the way down the right side of the album COVER. It was mostly the female staffers talking about how excited they were for the album, how it made them feel, and how they couldn't play it enough. There was fear the album would get stolen, sacrilege at KOTO. I remember the hair under her arm; when "John Cougar's" album came out I remember wondering how much he paid to get his hair feathered like that, also being confused, as I am to this day, what name he was using. But I was also a George Foster fan. 52 home runs in a season before steroids and he led the league in on base %! Good luck Mark McGwire.
_________________________________________________

Brian Cooney:
Now, understand that one of my biggest rock influences is Rush. My first influence (the band that made me want to BE a rock star) was KISS.
After reading the multiple replies to your Patti Smith email I must admit that there are certainly worse choices.
But the Hall's ultimate mistake was inducting TOO MANY people TOO SOON. If they had left it to two or three artists per year we could still be looking forward to Clapton's induction, or Bruce's, or, GOD…any of them.
Wouldn't it be great to be arguing about U2's induction or Aerosmith's induction right now? Instead of bitching about Patti Smith or REM? Hey, in my world, the REAL crime here is REM getting in before Genesis, or Rush, or Peter Gabriel…
But, like most of the previous writers, it's all been politicized to the point where no one cares anymore. And that's sad.
_________________________________________________

Steve Wilson:
Bob – C'mon, would you dismiss George Harrison or Elvis Presley if they gave a lame answer to a Newsweek quiz? Christ, I wish I could recall my debate years; I could identify what manner of argument fallacy that is.
As for who makes you "tingle" when you meet them…I dunno. In various capacities – musician, journalist, record store geek, etc. I've met hordes of rock and rollers. Some of my favorite artists have been tremendous disappointments as acquaintances. Shit, if I let that color my judgment of their work I'd be cheating them and myself.
But, Patti Smith vs. David Lee Roth? I'm not sure where ya can go with that tangerines and pomegranates comparison. Frankly, DLR always seemed like a dumbed down David Johansen to me, his humor coarse and broad enough for mass consumption as opposed to DJ's which requires a smidgen of smarts.
As far as the relative significance and artistry of Rock Hall inductees goes, Shit, you coulda sealed the whole tuna sandwich after the Beatles, Stones, Kinks, Who and Dylan got in. Lights out. See ya later. But that wouldn't have been any fun. Hell, what would characters like us have to argue about.
_________________________________________________

Charles Crossley, Jr:
Dang, Bob, you sure hit a nerve! There's so much passion about this!
And I thought I was a freak because I cared about the R&RHoF.
By the way, I screwed up my list of 100. I left out #54. So I moved everyone up, which pushed Pat Benatar into position 100. I liked seeing other people making their own lists. It shows they care.
Oh, and to Rob Meurer, no, Dionne Warwick is NOT in the Rock & Roll Hall of Fame and, yes, she DESERVES to be there. You've got the late Gene Pitney, and you've got the late Dusty Springfield, both already inducted. But, not to disparage the memory of how good they were, the best by far of all the interpreters of Bacharach/David songs WAS and IS Dionne Warwick. She could take the most difficult songs to sing and make them come alive with a bluesy, breezy eloquence. Nothing anyone could say can take that away from her or from all the people she's touched with her talent.
It's also amazing, and I said this last year, that so many people have zeroed in on Jann Wenner being the problem. And every way I've looked at the Foundation and the Museum, from a bankruptcy lawyer suddenly being elevated to executive director and then just as suddenly unceremoniously booted out, to all the secrecy, to all the rumors about what happens with the nominations and the votes, to other rumors about micromanaging and verbally abusing the museum employees the way he does his Rolling Stone employees (at least before Terry Stewart took over), to all the acts who have been left out for far too long. . . . if it isn't Wenner, it sure looks like Wenner.
And if it is Wenner, and if all this is true, then he doesn't see anything wrong with any of this. I mean, that's the Wenner I've read about. So if it is true, how do you make the nomination and induction process so Wenner can't tamper with it, considering that he and Seymour Stein now run the place? Turn it over to Price Waterhouse Coopers? The R&RHoF already sent out donation requests last year to fund their education programs, so where are they going to get the money for that? Maybe someone should do the audit that ex-nominator Joel Selvin suggested, and find the funds that way? Let me put this question out there–is there ANYBODY more qualified and more capable for directing the Foundation and the Museum than Wenner?
With that said, I actually like all the inductees. I've enjoyed going through each of them, getting to know their songs, why they were great, who they influenced, etc. True, Blondie isn't on the same level as Led Zeppelin, but neither is Gene Vincent or Eddie Cochran on the same level as Chuck Berry. Is R.E.M. on the same level as U2, and is U2 on the same level as the Beatles? Well some people think U2 are on the same level as the Beatles, but those people are confused. . . . 😉 In any case, my point is, to me, there are different levels here.
Aside from having transparency in the nomination and induction process, the one thing I would like to see the R&RHoF do better is to demonstrate who influenced who. That's what these inductions are all about, right? How cool would it be to have a video montage of snippets from all these great musicians talking about how (name your act) influenced them?
As for Blondie and Patti Smith's induction, Bob, I guess you've got the wrong genitalia to be able to understand those inductions. . . . Okay, so do I. However, I've read enough band bios looking for where they said "I was influenced by" or "I grew up listening to" or "We did this (name your act) thing on this song" to know a lot of groups have cited these two. They may not be YOUR cat's meow, let alone occupy a seat in your Valhalla. But their fans still proudly wear the dirt those acts kicked up back in the day, in spite of how many people kept telling them to take a shower.
_________________________________________________

Matt Hanrahan:
Im with ya brother…I agree that Patti certainly made an impact, but she is not a hall of famer worthy of sharing the cred with the beatles, stones, or even the mighty van halen.
Heres a few more gems from diamond dave
enjoy
_________________________________________________

Henry Gross:
…especially in light of the apparent riot you caused by pointing out the idiocy of the "Hall of shame!" I'm not putting Patti down…or up. It's not about any one artist. The whole thing flies in the face of why we got into this business and clearly points out one of the reasons it has, for all practical purposes, gone down the toilet!
I, for one, got into this because I didn't fit in! Now it's just the opposite and with the sales figures you report, obviously the dream is over! I hope they monetize the P2P so young kids can have a chance at supporting themselves in a business that has been great to me. Good times and bad!
_________________________________________________

Famous Toby Mamis:
If you want to talk about women as pioneers then Suzi Quatro belongs in the Hall of Fame; she had more hits than ANY other woman, just not too many in the USA…and she had more influence, spawned more female rockers…
_________________________________________________

Curtis Hawkins:
enjoyed the discussion yet disagree with many
the patti smith group deserves to be in for who they influenced yes alice cooper (the band) should be in too yes (johnny, paul and dorsey) the rock & roll trio for damn sure
how about tommy james?
hollies?
roxy music?
king crimson?
trex?
there are too many to list here
but some of the suggestions are totally absurd
and are driven by corporate greed and or bad taste
styx…you got to be fucking kidding
doobie brothers…come on
just think in a few years some asshole (probably kevin)
will suggest the bacon brothers deserve entry
how about a new category
its called…oops they made a mistake
or in present day vernacular let's vote 'em off the island
a chance to eliminate the crimes perpetrated by previous inductions billy joel…would be a damn good beginning but first why not eliminate the current venue that they hold it in can you imagine rock & roll being at home in the Waldorf Astoria black tie my ass hold it in a seedy warehouse with no tables
and somebody start a fight that should eliminate the cigar-chomping/champagne-swilling crowd
_________________________________________________

Tatiana Simonian:
Ok ok…silent subscriber, first time replier.
I'm a recovering music journalist, long time musician…but not a rock star. Not now at least (or maybe that means not ever 😉
But I couldn't agree with you more. True rock stars emanate a whole different aura.
I flew to New York in November to see a friend's band play…only I wasn't going to actually see them, I'd seen them a million times, I was going because David Bowie was supposed to be there. He wasn't but I don't regret spending the money to go. In fact, it was the second time I've done that and probably not the last. Even the band were excited he was going to be there and they've recorded with him!
And Ringo…I stood next to Ringo last month somewhere in L.A., I doubt he even noticed my diminutive frame standing next to him but I remember the first thing I did when I left whatever event I was at – call my friends and tell them.
I mean how many times do you stand next to a Beatle?
_________________________________________________

MnnyMoNHak:
I cast a ballot for the Hall of Fame this year, and among the list of people who made it in, Patti Smith was the only one I didn't vote for. That said, I don't begrudge her her spot, and I can't understand the virulence of those who do. I'm old enough to remember being intrigued by an ad for the "Piss Factory" single in Creem magazine, and I always wanted to "get" her, but I never did, totally, despite enjoying a good deal of her work. But at the same time, I'm lucid enough to realize that she is passionately cited as a crucial influence by about half the acts I love who have come along since her heyday. If you love U2 or R.E.M. or a host of other great Patti-worshipping acts, and they swear they probably wouldn't be here if not for her, can't you–or I–either say "Maybe I have a blind spot on this artist" or else "To each his own" and allow that the scope of that influence alone is worth recognition? I'm not a big Velvet Underground lover, either, but I'm sure glad they existed, because so many of the artists I cherish took their cues from them. Am I likely to put on one of their records of my own volition any time soon? No. Hall of Fame material? Absolutely.
Should Alice Cooper have gotten in sooner? Yes. And so should Randy Newman. And if I ever faked my ID to make myself younger and thus was able to join the nominating committee, I'd go out on a limb and vote for downtown-unheralded but inarguably rock-changing acts like Heart. Or even scorned old Pat Boone. (Wouldn't that furor be fun.) And the Dolls? I wouldn't mind that one bit. I loved Mott a lot more, myself, to name just one from that era, but I think the Dolls probably changed more lives, and that's gotta be a criterion.
If I could say just one thing to the complainers, it'd be: Look past your own tastes, a little, and acknowledge who really had a major impact on subsequent generations, whether you loved 'em or not. This is advice I try to give myself, with mixed results.
Meanwhile, we've gotta love your letters, because it's awesome to know that there's somebody out there who thinks the travesty of Patti Smith's induction is thrown into even starker relief by the fact that Journey and Grand Funk have thus far been robbed.
_________________________________________________
Pat Pierson:
no, but she is ABOVE the Lovin' Spoonful & the Mamas & Papas
_________________________________________________

John Lomax III:
Bob, the R&R HofF has become a really bad joke that won't go away. All about who you know and who knows you, not about achievement. Better the Country Hall of Fame, which only admits 2-3 per year so induction actually means something.
_________________________________________________

Stephen-Craig Aristei:
You know when an organization like this ignores or claims ignorance and promotes the underserving over those so much more deserving – those whom have given their lives to and significantly affected music and music history, it just lacks credibility and makes me lose interest…….anyone else losing interest……?
Ps. Hell, when I suggested Keith Olsen, forget all his hit albums, but just for the fact that he was responsible for the first 24 track recording…….they laughed.
_________________________________________________

pcgordon:
There are better battles to fight. No Patti Smith isn't on the same level as the Beatles, the Stones, Led Zeppelin, U2, Springsteen, But she's a whole lot closer to them then either David lee Roth or 10cc. And if you asked Bono or Springsteen they would agree.
_________________________________________________

Jonesy:
the only band from that era worth a shit and worthy of induction was the ramones. and the ny dolls who gave birth to punk along with iggy and the stooges.
the rest sucked donkey balls and didn't inspire anyone to pick up an instrument AND THEY DIDNT CHANGE OR INFLUENCE A FUCKING THING, (sorry about the caps left on.) except shit like sonic youth and the like – posuer/psuedo intellectual/artists etc. which appeals to the same brethren that are not only not on the same page but are reading an entirely different book.
_________________________________________________

Owen:
Bob, now you're just being a jerk. A male chauvinistic jerk at that. Fuck the Rock and Roll Hall of Fame, it's bullshit. Don't you get it? It's rock and fucking roll.
_________________________________________________

Arttu Tolonen:
I think they should've closed it once the monolithic pioneers were in…
_________________________________________________

Kevin Suter:
All I can say is Thank God
there's room for more than one point of view . Each artist means something different to each person . I wouldn't want the peanut gallery to pick or exclude my favorite artist . The RRHOF is fucked if they do and fucked if they don't . Long live Rock & Roll
_________________________________________________

Dennis Edinger:
"These last two years have been curious. Blondie and Patti Smith? Sure, they had some traction, but are they in the same LEAGUE as the Beatles, the Stones, Led Zeppelin, U2, Springsteen…"
Good point. No, they are not. But are James Taylor and the Eagles in the same league either? NO. Besides, all this talk about the R & R HOF is pointless. There is really only one true Hall of Fame, and that is in Cooperstown, NY.
_________________________________________________

voljtw:
In my opinion the Hall of Fame looked at who they had already inducted from the late 70s/early 80s punk and new wave scenes and saw the Clash, the Sex Pistols, the Talking Heads, the Police, the Ramones, Tom Petty (kinda), Elvis Costello, and U2 (again kinda) and realized that besides Tina Weymouth playing bass for the Talking Heads there is really not alot of female representation from that era.
Blondie actually had pop hits and a frontwoman who was a rock star. They may not have lasted for very long but they were one of the most successful new wave acts. Also, they did have the first hit single to include rapping in it.
Patti Smith on the other hand gets in on pretty much the same ticket as the Velvet Underground. Not many people were paying attention but alot of those that were either became musicians themselves or got into the business either through managing/promoting/journalism/etc. These people are now voting for the Hall.
I dont mean to come off as sexist but I really do believe that Patti Smith and Blondie were just the best choices as female members of the mostly male punk rock club. They couldn't put in the Slits, X Ray Spex, Siouxsie & the Banshees, or the Go Gos, so they went with Blondie and Patti Smith and I'm personally ok with that.
_________________________________________________

Anonymous:
Ya know..they really ought to start a MUSICIANS hall of fame. You know, the guys that REALLY know how to fucking play and have dedicated there whole lives to study, practice and have had more experience recording than most of the Hall of Fame put together. Oh they have a "sideman" award ? I wonder how they figure THAT one out? The greats in it should be but its WAY lite and not enough of them! Where are all the Motown rhythm section guys?? The cats from BOTH coasts and Nashville ???? I guess they dont even know that SOME of their "inductee's" didnt even play on their own records. STUDIO guys did! Yo Jann, once again the arrogant gloryhole with a head on it.. you and your minions missed the boat. Lets hear it for Flock of Seagulls in 2008.
If you cant PLAY you SUCK! Anyone can be a "rockstar" but its takes a lifetime to be a great musician! You think Motzart ever got an ASCAP check??
_________________________________________________

John Ruman:
RE: David Lee Roth…he is probably the ultimate combination of Brains,Humor,and Personality in our time! The guy is really funny,AND he's a great performer One of my favorite David Lee Roth lines: The reason most critics like Elvis Costello is that most critics Look like Elvis Costello.
_________________________________________________

Rob Falk:
Stop kidding us.
You've been around long enough to know quite well that most of the quotes we get from rock stars are the result of the artist's management machine taking the question to a bunch of writers and winnowing their submissions down to the punchiest, catchiest, most quotable "quote." Hell, I wrote some of them.
While from time to time someone like… oh, say, Patti Smith… might genuinely and spontaneously answer such a question, there are many, many more who never even know of the question or their own "answer" until they see it in their monthly clippings compilation.
Thanks for dissing Patti. I don't think I would have found all those awesome youtube clips otherwise.
Why is everyone arguing about the Hall of Fame like it matters? I thought it was about the music. Listen!
_________________________________________________

Bob Doran:
Do you suppose the equal opportunity angle is playing a part here? The RRHOF probably doesn't want to make it look like only guys make rock 'n' roll…
_________________________________________________

Keith:
"We didn't sell a lot of records, but everyone who bought one started a band…" – quote attributed to the Velvet Underground in Lefsetz.
Now I get it. Personally, I always thought The Velvet Underground sounded like crap. Velvet Underground combined uneven musicianship with homely singing and everything about their songwriting screamed "Art School". And yet they had a scattering of fans at the college I attended. These were the same people who bought Two Virgins but not Abbey Road. The Velvet Underground was an invitation for the musically-challenged to make music. Based upon the current Rock landscape, it seems like the Velvet Underground was one of the most influential bands of the 60's. Seen that way, it doesn't matter if they were "good". A band that merely seemed self-important (to most of us who were around at the time) turned out to be truly important. If they deserve to be in the RRHOF, then you could argue they merit an entire wing where there's room enough for Patti and Lou and all the rest of the proto-punks.
_________________________________________________

Thure Gray:
Al Kooper – Maybe not an inductee, but he truly deserves some type of 'Lifetime Achievement' award.
And during this historic presentation; let him be the receiver of a big fat royalty check representing every record company, publisher, producer, artist, group (and anyone I missed) that's ripped him off during his 40 + years in this industry.
I hope you're feeling better Al. Your solo gig in San Diego was great last week.
_________________________________________________

Neal Lipner:
Ok, fine, I'll chime in too. The RRHF is simply a litmus test to those who get it. A canary in the coal mine for indicating posers. If you run into someone who memorized all the Patti Smith lyrics, you know you can glance over at the hors d'oeuvres and mingle elsewhere. It's astoundingly clear to anyone with ears and a sense of perspective that Rush, Yes, Genesis, etc. were clearly in a different class. Please don't out all of our subtle indicators of those who don't get it, it saves us a ton of chitchat. The RRHF echoes with the sounds of salesmen, we all know it, they know it, but heck so does pro wrestling, congress and the Vatican, did you just wake up and notice it?
_________________________________________________

BurryK:
I suppose it comes down to where the cut off is or the purpose of the whole exercise. Maybe for me it's not the "fame factor" or whether I would call everyone I know after seeing Lou Reed or Axl Rose at a bar. It's about Desert Island essentiality.
I am not unsympathetic to your Chuck Eddy-esque argument about 10cc. But take that too far and you'll be arguing the case for Gene Simmons.
If you make the case about the Beatles at or near the top of the heap, then you concede that Rock is also art, maybe more than you would like to admit. And once you go there, you have to hold quarter for the impact of Patti Smith and lineage, although maybe a lifetime achievement award is more appropriate. I would ungrudgingly concede that her music doesn't make me tingle or my head cleave as does the first ten seconds of Led Zep's "When the Levee Breaks."
But Jimmy Page owes Kansas Joe McCoy and Memphis Minnie a debt of gratitude for the original version in the 1920's. And for that matter, the Beastie Boys owe Led Zeppelin who recycled that opening on Rhymin' and Stealin'. And I think Perfect Circle did a version. Maybe there is something to be said for where things came from.
_________________________________________________

Glen Phillips:
As the former manager of blues legend and recent Rock n' Roll Hall of Fame inductee Buddy Guy (and the one who started the lobbying effort to get him inducted) it is no secret that the Rock n' Roll HOF is a boy's club.
It is no coincidence that the Ramones and the Talking Heads are in and Seymour Stein sits on the committee.
It is no coincidence that Barry Weiss joined the committee in 2002 and in 2005 Buddy Guy was inducted.
However, the HOF seems to be reluctant to simply embrace commercial success (which is what popular culture is all about, isn't it?) and continues to err on the side of pretentiousness.
Who's next – Tom Waits?
_________________________________________________

Jim Dunbar:
Have you ever met Patti Smith? Years ago at the Mabuhay in San Francisco I danced with her while the Jim Carroll Band played. That moment will always play in my personal highlight reel…
_________________________________________________

Shannon Hudson:
Your "I know what a rock star is" line reminded me of something.
In 2005 or 2006, I was just out of college and running a cigar shop in Malibu, CA (at the time, it was the only cigar shop in Malibu). It was my part-time job during college, and the manager of the shop left just as I was finishing my degree, so it was a pretty safe gig to take for my situation. You can imagine the clientele of the shop. It was located in the Cross Creek Market where it's impossible to buy a t-shirt for less that $100. So at any given time, this center constantly had movie stars and rich-famous types shopping around. In other words, seeing Pierce Brosnan walking into the shop wasn't that big of a deal (and he's a really nice guy too).
Anyway, one day in the early afternoon, my shop was pretty dead. I was just sitting and watching TV awaiting the after-work crowd when I just got an eerie feeling. My back was to the entrance to the shop, and something just felt strange to me. I turned around, and didn't notice anything out of the ordinary going on. I kept looking out the door, and then I noticed that the people in the other shops were all at their doors as well. This tripped me out a bit, because I still didn't know what I was looking for. Sure enough, people were whispering, and looking at something in the parking lot. I scanned the general area, and saw nothing out of the ordinary.
A few seconds later, the door to a black SUV opened up, and Bono stepped out. I was floored. Everyone was floored. The entire shopping center just went silent. It felt like time stopped for a minute. He got out of the car, and started walking to a shop or a restaurant in the opposite direction of my shop, but something struck me. This was not your typical shopping center. All of these people were used to big name stars constantly being around. But Bono isn't a movie star (or wasn't at the time). Bono isn't Pamela Anderson. He's a true rock star. A presence that's powerful enough to grab the attention of this entire center by just getting out of a car.
There's a million reasons you can put into why everyone reacted in such a way. And believe me, I'm a U2 fan, but I'm no Bono worshipper. But I think my point is that, you are right. Rock stars, the ones that truly transcend are something special, and touch people on a level that maybe no one else can.
_________________________________________________

Chris:
At 47 I feel like I'm a little younger that some of your posters. I said a little. But punk in general was rock in the late 70's. As someone who combed the racks looking for a record that didnt lame out with the mid 70's ballad that all of the semi decent bands pulled off to get that AM single that was so important, punk was what we had always heard RnR was supposed to be. When I first heard Never Mind the Bollocks it was a true satori. I was changed, I purchased copies and mailed them to my friends. Here I was in the middle of Iowa mailing copies of the Sex Pistols album to people that I knew all over the country. Most of the older rock people had a kind of "huh attitude much like the respondents to your recent post's. So to put a band a great as the Dead Kennedy's into some joke list is wrong. Well maybe they don't belong in the RnR hall of fame. But they are not a joke band. I never got Patti Smith either. It always seemed too rock to be punk and too much poetry to be rock.
_________________________________________________

PopMusicGuy:
It's your newsletter and I'll cry if I want to.
Maybe because you've got so many industry friends and are so industry connected, meeting Patti Smith wouldn't be a big deal to you. Well, it would be a big deal to plenty of us and I'd certainly call everybody I knew. A few months ago, I was in the same room as Barbra Streisand, stood next to here without uttering a word, and was "introduced" as part of a clump of people and did indeed call everybody I know… twice… no, three or four times. I suspect you don't like her either. But, hell, I'm gay and my hall of fame would be made up of Streisand, Cher, Bette Midler, Diana Ross, Donna Summer, Carole King, Joni Mitchell, Dusty Springfield, Cass Elliot, Ronnie Spector, Leslie Gore, the Shirelles … and Patti Smith and on and on. It's just music that speaks to me. I wasn't very interested in guys singing about girls, girls, girls (though it was hot when Patti did!) and all the horny, salacious things they had to say about them. It didn't "speak" to me; I'd rather hear salacious things about dudes. Ooooo weeeee, I love me some Salt 'n Pepa. And Springsteen's got a great tush.
A friend of mine, whom I've know since college (that means… eek!… 30 some odd years) is a very well known music critic from New York (I too am NY born 'n raised, though have lived in CA for over a decade). He loves an eclectic mix of rock, metal, r&b, pop, etc. and always admits that his opinion is simply that, an opinion. Meantime he's always joked with me that I like "girl music," which to him would include the likes of Crosby Stills and Nash, for example (I think Young might move it into the boy category, but I'm not sure). And maybe that's the issue here. Many of the acts you admire, I detest or ignore completely… music that all "sounded the same" to me and that I associated with the guys in high school and college who wanted to strangle me because I was gay and liked "girl music." We each like what we like, and so be it. Judge not lest ye be judged.
Oscars. Grammys. Tonys. Halls of Fame. Just the American obsession with having to define a "best." An absurdity. I mean, c'mon… does anybody really believe that Valley of the Dolls wasn't the best movie ever made? Do people really believe that Coppola or Eastwood is a better director than John Waters? Of course not! So the snobs in Hollywood get to vote on movies and the snobs in NY get to vote on music. Who cares?
BTW… I'm completely on board with you about the sad loss of melody in popular music. That's why the only new music I listen to is neo-Soul and sensitive boys from England (and Maine). At least I can remember a tune and some lyrics and sing in the shower to it.
_________________________________________________

Daniel Marois:
"Jesus died for somebody's sins,
But not mine."
I don't get the meaning of these words. I'm sure if you ask anybody who believes in Jesus, if he agrees that he died for somebody's sins but not his, he'll agree. If you manage to get to everybody you'll eventually find out that Jesus died for nothing. It's just another one of those meaningless phrases that people latch onto because they have nothing else. Religion brings out the worst in a lot of people.
_________________________________________________

Boston John:
perhaps you should hold back from time to time. bob, your comment following your quote of patti smith's "to do" list, only indicates your limited ability to discern the serious from the tongue in cheek reply. more importantly, maybe she just doesn't give a shit about being a ROCK STAR. And this is why she has a powerful and authentic voice, rather than provided, as your would rather have it, a bogus bloated bloviated rock star persona. She is an anti rock star. Thank god for the little things. As for your citing with approval Alice and David Lee Roth: cheaply clever– not impressive. But, then, I don't expect rock stars to do anything else other than to produce wonderful music. simple.
you wrote the following :"A rock star is someone in whose presence you tingle, no matter how many years after the hit. But a rock star who belongs in the Hall of Fame is one whom you meet and then go home and call EVERYBODY YOU KNOW and tell them! "
Now you are at least closer to the central truth.
As for who deserves and who does not deserve to be in the RRHF: first off, destroy the sucker. greatness lives in each of our hearts and inhabits our memory. those are the only necessary and sufficient conditions. Arguing over who deserves to belong and who doesnt is so fucking adolescent; akin to the old schoolyard arguments : Who was greater, Duke Snider, Willie Mays or Micky Mantle. Yes, boys will be boys. Same as it ever was and a tad old, shopworn and atavistic for anyone post 20 years old. You believe Alice is/was great. Fine. Know what: You believe in his greatness and that is sufficient. Aint it wonderful: you don't have to convince anyone, engage in fruitless arguments or de-legitimize anyone's believe system…..that is unless you get some pleasure from the foregoing. But you have bigger fish to fry: you are the avatar and midwife to the birthing of the new audio age.
_________________________________________________

Tom Werman:
In 12 years with label A&R and 13 more as an independent producer, I never walked out in the middle of anyone's performance anywhere for any reason — except when Patti Smith and band tried to play "My Generation" at the Bottom Line back in the day — and even though I was with my lovely wife, I insisted that we walk out the door during the song, making a public declaration of my allegiance to the Who and my absolute rejection of her interpretation. I have little doubt that Ms. Smith is worthy of inclusion in the artistic hodgepodge we know as the Rock & Roll Hall of Fame, but the sooner everyone forgets this particular cover in live performance, the better…
_________________________________________________

Patti Smith:
We can compare one artist against another ad nauseum and it really doesn't matter because Rock and Roll is about personal inspiration and every one of us has been inspired in different ways by different artists, and, on the flip side, we have all scratched our heads from time to time wondering how a certain artist even got signed in the first place while our best friend is pontificating about how amazing that artist is….. One thing I can say about Patti Smith: she inspired so many young women, like myself, to claim rock and roll as our own and made so many of us feel that we woman had just as much right to the music and the life as men. She always keeps it real and for that reason alone she is deserving.
_________________________________________________
Toby Mamis:
nobody asked me, but i saw the news item about the "controversy" brewing about Van Halen's acceptance and performance at the Hall of Fame induction festivities, bringing back memories of the Blondie debacle last year. I said then, to friends, and will say again, if the artist being inducted cannot agree to perform AS INDUCTED then they should be disqualified; non-appearance should be allowed only on the basis of inability or death. That Blondie was allowed to perform with their CURRENT members as opposed to their INDUCTED members was ridiculous, and if DLR and Sammy and Eddie can't co-exist for one night, then they should stay home. Hey, the Everly Brothers not only occasionally talked and even had meals together once in awhile on their opening stint with Simon & Garfunkel (speaking of rapprochements), but then they actually did a UK tour together afterwards.
If they CAN'T get along, they should do a new edition of VH1's "Bands Revisited" and at least give us all a laugh.
_________________________________________________

Benjamin Liemer:
Television built the stage at CBGB. Television influenced both U2 and Echo and the Bunnymen directly, and likely Sonic Youth and many many other bands as well. They deserve to be in the R&R Hall of Fame BEFORE Patti Smith IMHO, though I feel Patti should be there as well. They had chops galore and that all important edge and attitude (and it wasn't really snotty "punk" rock attitude ala the Dead Boys or Dictators). Patti Smith's albums, aside from her debut, never even came close to capturing the intensity of her live shows. While she learned to sing adequately later on (from a technical standpoint), Patti's strength was as a poet, and to me that is an artist last time I checked. In her live shows the intense level of verbal improvisation was the equivalent of any jazz band soloist or, for that matter, any prog band. It was way exciting and edgy if you were there and it seems like you weren't. Ok I will grant you our NYC centric superior attitude bullshit….but the original PSG toured all over the U.S. and the world for what? 10-15 years giving many people ample opportunity to experience their unique intensity.
As for Alice and Iggy, and Kiss for that matter, they all belong in there for all the stated reasons. Though both Alice and Kiss are kinda like Don Mattingly and Mickey Mantle–they should have retired when their time had come. Have enough sense like Sandy Koufax, make your impact and go do something else and leave a legend behind you. Yes, I know all about love of "the game" and how hard it is to give up something one loves/obsesses over (like this crumbling music industry of ours…). Not that DM and MM aren't legends, but like some classic soul singers and metal bands who had/have to support themselves, they soldiered on and on….come to think of it so did/does John Kay of Steppenwolf who I also love. There really is no retirement home for rock and r&b singers…in a way I'm kinda glad James Brown passed before attempting those dance moves in his 80s. Let's face it, virtually all of the musicians I just referred to were REVOLUTIONARY in their own way. So I have to give all of them respect, but it's hard to see them lose their vitality and weaken. Just as it's hard to see your once healthy parents decline steadily over the years.
I have nothing against Yes, saw them several times in their heyday, I'm ok with them being in the R&R Hall of Fame, but before founding fathers like Johnny Burnette Trio, Link Wray, etc. ? But if Elvis bandmates like Scotty Moore are in there, these iconic stylists should be. There was no guitar distortion in rock & roll before those two…they were years before the Kinks, Yardbirds, Who, Hendrix, Blue Cheer and other early high decibel, overdriven sound masters. Rock and roll doesn't really exist without some distortion, does it?
Well at least poor unheralded Johnnie Johnson got voted in. Unbelievable how he got pushed aside by history. Then again if Chuck hadn't taken over that band, I'm not sure history would have remembered. Though Johnnie was a true genius on the ivories, as we all know, sometimes drive, perseverance and the charisma necessary to be a star counts for a lot more in the music industry. And Chuck Berry had that.
Also, before you go off on some of the R&R HOF punk rock inductees lacking virtuoso tech skills, I have to ask this: What do Paul Simon and Joni Mitchell have to do with rock and roll? I love Joni, but even Lucinda Williams rocks harder than her. These two legends belong in the Songwriters Hall of Fame, The Pop Hall of Fame, The Folksingers Hall of Fame. Call me crazy, but I actually believe Miles Davis has a better case for being in the Hall (i.e. jazz/rock fusion & prog rock) than Joni and Paul. I respect Joni Mitchell and Paul Simon greatly as artists and certainly get the loose definition of R&R that the Hall uses, but I stand by my original statement.
If I was to define "classic" rock and roll to people I would start with Chuck Berry & Elvis in the 50s and bands like Creedence in the 60s. Of course we can argue this point seemingly forever, but no way, no how do Paul Simon and Joni sound remotely like these two. Attitude wise they are also far removed….and yes, I play them at home, but to be truthful, Joni a lot more and neither as much as the punks.
_________________________________________________

Martin Dean Ross:
The real truths of the R and R HOF is that it is a business…and not a good one at that….and that there really only should be about 10 members…but who would go to see that? Maybe Patti Smith will bring 'em in by the thousands!
_________________________________________________

Rocky Del Balzo:
With all due respect to Patti Smith…there is no fucking way she deserves to be in the Rock 'n' Roll Hall of Fame. It seems like the press darlings are the ones who get in. the only thing she had resembling a hit was a song that Bruce Springsteen wrote. 'Horses" was a good album, but I never felt it was groundbreaking. There are lots of groundbreaking albums in that era, but that is not one that comes to mind.
She was a visionary, she was a revolutionary, she was fun to go to see. She was not a great live act. She was an important artist, but not worthy of being in the Rock 'n' roll Hall of Fame. I think it diminishes the importance of all of the other artists that are in there. I feel the same way about Blondie. A good band, but not worthy of being in the same class as Led Zeppellin, the Beatles, etc. If you are a baseball fan, it is the equivalent of putting George Foster, Jerry Koosman or Mike Scosia in the hall of fame. Good players. Not worthy of the Hall of Fame.
_________________________________________________

Barbara Wesotski:
I'm on the fence with this one. It reminds me of what the Velvet Underground said with respect to comprehending how they could have been such a big influence on rock and roll…"we didn't sell a lot of records, but everyone who bought one started a band…"
_________________________________________________

Dan Millen:
funny I was gonna write you back with
1. Who gives a shit about patti smith, definitely not anyone under 40 2. Who gives a shit about the rn'r hall of fame
but I'm trying not to be negative in 2007… heheh
P.S. Re-Rush…FUCK YEAH!
_________________________________________________

Lee Abrams:
Patti Smith being inducted epitomizes the biased and eletist POV of the Hall of Fame that will drive its demise. Nothing against Patti, but Hall of Fame?
_________________________________________________

Seth Greenstein:
Patti Smith probably would be the last person to care about being in the RNRHOF, but as for me, when I taught my daughters about rock and roll, I said that Patti Smith summed it all up in one perfect line, and had the balls to make it the opening words on the opening track on her first lp:
Jesus died for somebody's sins,
But not mine.
Saw her reading her poetry in 1974 at St. John the Divine with Allen Ginsburg and others. Patti was all poetess, no poseur.
If you overlook the excesses of Radio Ethiopia, it's also a very solid and genuine record. First two cuts on side two (does that mean anything anymore?), Pumping (My Heart) and Distant Fingers, show tremendous range, energy and emotion.
_________________________________________________

Eric Shea:
Patti Smith is pretty good, but not Rock and Roll Hall of Fame good. I saw a picture of her recently and thought, "Whoa, what exactly happened to Richard Ashcroft, there? He looks old!"
Hey, you know who else is pretty good, is that LEO SAYER.
_________________________________________________

Randy Wade:
When punk arrived on the scene, those of us raised on Beatles and honed on the likes of ELP and Yes thought these new bands were kids who could never afford guitar lessons and were kicked out of choir. I NEVER got the Dead Kennedys or the like…that's when I took a left turn into country….I agree with Jake Gold on Rush.
_________________________________________________

Jackie Curbishley:'
Odd how everyone who says Patti Smith shouldn't be in the R & R Hall of Fame is a man………
Of course she should be in the Hall. She was a pioneer for women in rock and she is a kick ass good performer. Is Chrissie Hynde in the Hall of Fame? If not, she should be.
_________________________________________________

Steve Wilson:
Wow. I suppose I refrained from entering the Patti Smith fray until I saw the responses of others. Okay, now I have. Whoopy. We can all argue til the cows come home about the relevance of the Rock and Roll Hall of Fame. Arguments can, and clearly are, being made for and against individual artists and their inclusion ad infinitum. We all have different perspectives and that makes the debate, uh, lively.
I love Patti Smith. I've been in bands. Music never made me rich. It never made me a star. But I've played with everyone from Iggy Pop to Doug Sahm, from the Police to Sonic Youth. I've had my bands favorably reviewed by the whole critical cadre – Marcus, Fricke, Tucker…the usual suspects. It's been fun. And fulfilling. And none of it would've been possible without the inspiration of "Horses." I could give you some long-winded musical and poetic exegesis, but suffice it to say it touched me and inspired me. The concept of "Three Chord Rock and the Power of the Word" was a call to arms in my world. As punk evidenced, sometimes you have to go back to the roots to truly essay anything radical. Patti's subsequent work has been both glorious and deeply flawed (sometimes at the same time), but she continues to inspire me – with her love of rock and roll, her poetics, her humor, her sheer nerve, and her eros. I just saw her this past December 29th at the Bowery Ballroom in New York. It was wonderful; she did the underappreciated "Dream of Life" album in its entirety.
I love the New York Dolls. I think their "comeback" album is brilliant. It's everything one could expect of such an animal. It captures the spirit of their early work. It introduces a new spiritual and musical maturity without being pretentious. Damn fucking straight they should be in the Rock and Roll Hall of Fame. And you know why – they are fuckin' rock and roll! It is the Rock and Roll Hall of Fame not the Preposterous Pursuit of Arid Technique and Pseudo-Intellectual Scientological Ramblings Hall of Fame. That's where knuckleheads like Rush belong.
I hate the Eagles. Stiffest drummer in history. Shallow, cynical lyrics. But I'll give them to ya. The were nominally Rock and Roll, even if they didn't do much of either. I'll concede that as concessions to the zeitgeist that the best examples of Prog-Rock probably deserve a nod – I'd start with King Crimson, and I'd certainly include Roxy Music, who were many things, most of them cooler than "Prog," yet they still had "Prog" qualities.
Again, it's the Rock and Roll Hall of Fame not the Pop Idol Hall of Fame. Had Steve Miller continued to make music like that found on his first two or three albums I might've gone for his inclusion. Since he transformed himself into the pickup truck version of Paul McCartney-lite, I ain't so sure.
Alice Cooper? I'm with y'all. But I feel the same way about Television. Big Star. Mott the Hoople. Sir Douglas Quintet. T-Rex, and lots of other left-behinds.
Okay, enough. Thanks for your time.
_________________________________________________

Michael Patterson:
Odd that he mentions John Mellencamp. I downloaded the song "Rain on the Scarecrow" yesterday.
That might be one of the best recordings ever made. Lyrically it touches on a social issue that was important in America at the time and still is important. I was 16 when this song was released and while the focus before this was on feeding people in Africa with 'We Are The World" and " Do They Know It's Christmas", "Scarecrow" hit me in such a way that it made me think about the things going on in America and how it affected me in a way that I had not before then. The production is timeless, powerful and dark in a way that only bands like R.E.M were touching on at the time. It is not so strange to listen to "Life's Rich Pageant" and the album "Scarecrow" back to back and feel that there was a thread weaving these artist together. They were released within two months of each other.
As much as I appreciate Patti Smith, just the song "Rain on The Scarecrow" puts her whole catalog to shame.
While writing this I played the song "Scarecrow" in iTunes.
After it finished, the latest NYC hipster version of Patti Smith…Regina Spektor came on.
Hearing her really hit home how out of touch the business is with most of America.
Who really wants to hear her wail like a dying duck?
She is this generation's hipster version of Diamanda Galas without the substance.
Really, does anyone expect that to sell to the American buying public in enough numbers to warrant the record that was made?
Check out the Mellencamp wikipedia entry. Look at the list of albums and singles and then tell me why he is not in the HOF……..
_________________________________________________

Bud Prager:
the diversity of opinion is mindboggling…it actually demonstrates the complexity of a democracy ..what a great country this is ..so how do we let ourselves get caught up in messes like vietnam and iraq?? we're way too smart to be so dumb
_________________________________________________

Marla Swartz:
Here's my two cents:
I agree with John Van Nest. "People Have the Power" has been voted number five out of ten for best protest songs of the century. Right up there with Woody Guthrie and Bob Dylan songs. I guess I'm partial to it because my boyfriend is the bassist on that song and half that album, Gary Rasmussen. He was Fred "Sonic" Smith's bassist in Sonic's Rendezvous Band for its run and if for no other reason, that song is one of the songs of the century for so many reasons. Fred wrote that album "Dream Of Life" with Patti.
As far as Hall of Fame……thank God there's no accounting for taste as there are so many people already in who are questionable in my book, but then…we humans all like what we like and God only knows why some things appeal to one and not to others. Like all awards of this late twentieth century, it's about nepotism and commericalism and not a lot makes sense or upholds standards anyway. There certainly is no disgression in the Grammys now is there? Those awards like so many simliar in each city are a joke. And the joke continues from one major city awards to the next.
Do we really care who has dusty awards sitting on shelves? Do we even remember from one year to the next who's even in or not?
_________________________________________________

Danny Zelisko:
No disrespect to patti, she had some great moments, but the hof needs to recognize the greats first before they get to her. __One of my favorites, roger maris is not in the baseball hof, and he did the unthinkable. While I think he should be in, I kind of see the point of why he is not, although I do not agree with it.__Alice cooper is one of the great rock n roll revolutionaries of all time, agreat writer and performer. Don't talk to me about anyone else till he is in.
_________________________________________________

Steve Brown:
All questions of Patti Smith's validity/influence/merit as an artist completely aside….how long as it been since anyone really gave a fuck what Jann Wenner thought about anything?
He's an assclown. His Hall of Fame is a crock of shit, his museum is weak sauce, and I think everyone can pretty much agree that Rolling Stone hasn't been worth a shit in DECADES.
I'd rather talk to the guy at the local deli about Rock & Roll than hear what Wenner has to say about it.
_________________________________________________

Julie Panebianco:
i think no anti lefsetz supporting patti because frankly we patti fans don't know where to begin, your ignorance about her is too enormous
_________________________________________________

Howie Schnee:
I've seen Patti Smith inadvertently several times and she always leaves me wondering 'why does anyone like her?' One year at a Tibet House Benefit at Carnegie Hall where Trey Anastasio was also on the bill, some of his fans obnoxiously yelled out 'Trey' during her performance and she made some lame crack like 'What do you want, a tray of sandwiches?' Her performance was even less impressive than her attempt at comedy.
_________________________________________________

Larry Vallon:
Reading all this dissent and favor reminds me that music is…and always will be a matter of opinion w little grey area—you either love an artist or hate an artist.
_________________________________________________

Richard Pachter:
But check this shit out:
_________________________________________________

Pat Pierson:
it's funny Bob…. I haven't had to time to go thru all the rants, BUT i do applaud you for taking a stand… the elitism has always been there and the stench ain't goin' away…
that said, Patti Smith does belong in the rock and roll hall of fame right there with the Eagles & Alice Cooper… of course the COOP deserves entrance first, without him (& his band) Lenny Kaye wouldn't've found such a slicing guitar sound to back her up….
_________________________________________________

Chad Anderson:
I'm hip to Patti's influence and place in rock, but you're right. If "Solsbury Hill", "Games Without Frontiers", and "In Your Eyes" aren't enough to get you in the Hall of Fame, then neither is a messy, albeit impassioned, version of a Van Morrison song.
_________________________________________________

Michael Patterson:
Another observation. I just drove 4500 miles during the holidays to visit my family. I figured now was as good a time as any to try the trip and thought it would be a good way to see what was going on in other parts of the country. In between listening to audiobooks I would switch on the radio. Towards the middle of the trip I had developed a system. I would switch to FM and hit scan. I would stop the scan whenever I came across RUSH playing on a station. 95% of the time I would come across RUSH. It was amazing how much RUSH was getting playing on the radio. If I did not know any better I would think that they were the most played artist on radio today. How can a band with that much influence and current radio play not be in the HOF? I am not exaggerating that it was played that much. When I got to Memphis it seemed that every hour I heard RUSH on one of the stations. Driving back it was the same thing.
One other annoying observation. By the time I got back to LA there was one phrase I heard over and over in various forms on pretty much every format just showing how much of a impact the iPod has had on culture…. "You are listing to Rock 103 on shuffle" "Another hour of z93 on shuffle" "Hot 97 on shuffle" 'This hour of shuffle on 101 the Frog brought to you by Bubba's Body Shop"
_________________________________________________

Arttu Tolonen:
Television means a lot more to me than any of the chilled out, slacks-wearin' West Coast facial hair models you natter on about endlessly (some of whom have been inducted into that cheezy tourist attraction you seem oddly concerned with…). I grew up in Finland, East Africa and the American Midwest. Not very New York… Like someone said, it's all subjective alchemy and it's not necessarily regional.
Your outburst was entertaining, though, like all things outsized and out of proportion. Go on, rage against the dying of the open collar, generously sideburned light and its moment of ponderous gravity on the cultural mien!!
_________________________________________________

From: Whatever
Subject: Two Arguments In Favor of Patti Smith's Induction Into The Rock & Roll Hall of Fame
_________________________________________________

Charlie Gillett:
Great responses to the Patti debate. She's a quirky character who never sold a lot of records (which is a major factor in qualifying for this hall of fame, or should be); she did do a great version of Bruce's Because the Night, just like you say, but she shouldn't go jumping the queue.
I've just been kicked off the nominating committee for being too old, after campaigning year-after-year for the Five Royales and Jack Scott as well as some African rock 'n' rollers including Manu Dibango (of Soul Makossa fame), Fela Kuti and Miriam Makeba.
Re the East versus West Coast debate. How come Art Rupe was never inducted into whatever they call the backroom boy category – for launching Sam Cooke, Little Richard and Lloyd Price on his Specialty label. There were plenty more successful and influential artists who helped to lay the foundations of rock 'n' roll, including R&B pioneers Roy Milton and Percy Mayfield, gospel singers Dorothy Love Coates, Alex Bradford, the Soul Stirrers and the Pilgrim Travellers, and proto-punk rockers Don & Dewey. The suspicion was, Art never got inducted because he came from LA, not New York. He's still alive and probably couldn't care less, but it still matters….
_________________________________________________

Corey Zaloom:
I saw Television play with Patti Smith at Roseland Ballroom a few years ago. I'm eighteen now, so I obviously wasn't around for their heydays. I'm in a band. I see lots of bands. Nothing affected me like that show. Can I tell you why? Not really. Some people like art because it is attractive to the eye. While mere decoration to some, plenty of people find meaning in simple, attractive images. There are many people out there who can't get Pollock, but respect his art and its meaning. Of course there are those who just see spotches on paper, but I don't think we need to go into that here. Finally, there are people who are absolutely moved by Rothko, or Mondrian.
You don't have to be moved by it, or even really get it, but you have to respect it. Patti Smith and Television didnt sell albums, but they made art, important art that (as you can see in many of your prior replies) moved a lot of people.
I read your mail list because of what you say about the industry. It's fucking brilliant. You know your hits, your classic rock. On this? You are painfully off. Except about the hall being a crock.
_________________________________________________

Rob Meurer:
To all those who chimed in with their glowing speeches about Patti Smith's lyrics and passion — well, maybe so, but THERE'S NO MUSIC THERE. I am a genuine fan of Lou Reed and John Cale but I still find The Velvet Underground unlistenable, just as I did when I was 17. Same goes for Patti. Folks, there are just a whole lot of us out here who NEED musical content in our music. I agree that the HOF is bullshit to begin with (why on earth is Dionne Warwicke in there?) but give me the slew of Top 20 singles by the Mamas and the Papas over that one song (that someone else wrote) by The Kingsmen any day.
_________________________________________________

Mike Donahue:
Who the fuck is Patti Smith?
_________________________________________________

Joel Selvin:
Let's not even start with the list of people missing from the Hall of Fame. I'm a former member of the nominating committee — I got kicked off this year along with a lot of other people because, they said, they wanted people whose musical education began in the '80s (swear to God). Alice Cooper? Sure. My pal Steve Miller is my pet peeve — if that isn't a Hall of Fame career, what is? But if you had seen Rosemary Carroll at the nominating committee meeting talking up Patti Smith, there would have been no denying her sincerity. Teary, lip trembling, anxious — she meant every word. So Patti stands for a lot to many people. But the list of people who haven't made the Hall ahead of her is criminal. But if you really want to talk criminal, look into how much money the Hall of Fame Foundation has given out in the philanthropy required by their tax exempt status. They have a cash reserve around $10 million — spend millions on the Waldorf Astoria dinner event every year — and hand out chump change to starving, indigent musicians. I suspect they could lose their tax status if anybody took a close look at the legalities behind their Foundation.
_________________________________________________

Hugo Burnham:
This has been the best day of Lefsetz e-mail reading for a loooong time. Fabulous – all of it – pros AND cons.
I'll keep my thoughts about Patti to myself, but I am left with two thoughts:
1. Somebody wrote ' hello in LA means fuck you/fuck you in New York means hello' No shit – as a T-bag who's lived in both cities, I can testify to that (-My wife is from NYC, and I never met _____ ______ until I was in LA).
2. I guess I shouldn't hold my breath waiting for any RnRHOF votes for Gang of Four, then? (Actually my sticks have been in there since day one….and only four pairs away from Charlie Watts' sticks – YEE-HA! THAT's all I need!)
_________________________________________________

Tony Graham:
Bob, although sometimes it's better to let sleeping dogs lie, I'm getting a kick out of this. If you'd said nothing everyone would have forgotten everything by now, like, who were the other guys? Van Revabuluhah? A moment in the sun is just that, and opinions are like….Anyway, may we all live to see who we deem worthy get honored, it seems as we get older it gets more personal.
_________________________________________________

Sean McPharlin:
there's a rock and roll hall of fame?
_________________________________________________

Trip Aldredge:
I love Patti Smith. The shows of hers that I have seen over the past decade remind me of everything that is important to me about rock and roll. I am not sure of the overall significance of the R+R Hall of Fame, but Patti surely deserves to be honored for her unswerving devotion to both her muse and her fans. At the age of 60 she is such an inspiration to all of us misfits. I also fucking love Alice Cooper. He clearly deserves to be in the Hall of Fame.
_________________________________________________

Evil Wilhelm:
Ironically, when I toured the Rock and Roll Hall of Fame in 1996, Alice Cooper had the most prominent display there. Good enough to sell tickets to the Hall and to sell tickets to his shows, but …..?
_________________________________________________

Bruce McKiel:
OK…after seeing this list, let's just put every artist that anyone remembers 25 years later in the RNR Hall of Fame….it's becoming as significant as anyone's "Top Ten List" of the year.
Go down this list and then think about Patti Smith making it into the ROCK N ROLL HALL OF FAME while these eligible artists don't!
Boston
The Cars
Chicago
Joe Cocker
Alice Cooper
Deep Purple
Dire Straits
Donovan
Doobie Brothers
Genesis
Grand Funk Railroad
Heart
The Hollies
Jan & Dean
Jethro Tull
Journey
Kansas
Kiss
Steve Miller Band
The Monkees
Moody Blues
Ted Nugent
Rush
Steppenwolf
Styx
Three Dog Night
Yes
Warren Zevon
then add in
B-52's
Marc Bolan & Trex
Devo
Kraftwerk
Roxy Music
Todd Rundgren
and dozens more
bottom line: they were all much much better and bigger rockers than Patti Smith
_________________________________________________

Pierre Bourgeois:
Although you make excellent comments with respect to the artists and bands that should be in (Eagles, Alice Cooper et. al.) and others have added to the list – Patti Smith and a few songs defined a period of rock – people have the power, in and of itself should be enough – likely a song that will be sung in the future.
I think that the inclusion of Smith in the RRHOF just leads us to consider, as others have said, the inclusion of many others. Let's induct them all next year and have one hell of a party!!!
_________________________________________________

Mark J. Petracca:
Thanks for creating this discussion. You've probably elevated her media position with your newsletter more than any of her recent press.
Ms. Smith should be in the Rock and Roll Hall of Fame. And ditto for Alice "Mr. Greens Fees" Cooper.
The first Patti Smith is the best rock 'n' roll debut by a female ROCK artist ever. AND it's produced by JOHN CALE. (Yeah, I still dig my Velvet Underground records.)
No, it's not Blue by Joni Mitchell, but then again it ain't tryin' to be. But it does pack as much wallop as the first Clash record or any of Alice Cooper's or Lou Reed's or any other rocker that put attitude into motion with music, i.e. two guitars, bass and drums.
Tell me a debut by another female artist that is this fierce, I dare you.
This is rebellious kick-ass rock with lyrics that still resonate today.
"Jesus died for somebody's sins, but not mine;" indeed.
And I though I'm a smug New Yorker, I was certainly a smug Ohioan before I moved here in 1981! After all I was weaned on Northeast Ohio bands like Devo, Dead Boys, Pere Ubu, The Waitresses, Tin Huey, et al.
Now when are any of them going to get elected into the Hall?
_________________________________________________

Dana Reed Thurston:
I notice the people with the Patti Smith fetish always seem to take a great deal of time to make their case. Your post used the Ockham's Razor theory very well.
_________________________________________________

Easton Pell:
One of your responses brought up Leon Russell…….now let's review…..uber studio musician in the 60's, major songwriter in 60's and 70's, quality recording artist, live artist, arranger, producer…all for low level chumps like the Byrds, Stones, Beach Boys (Pet Sounds)…The Monster Mash, A Song for You, Hummingbird, Superstar, Masquerade…..Roll Away the Stone, Tightrope…alone is great stuff…..blah blah blah….and look ma, no R&R Hall of Fame…
But Patti Smith, Debby Harry….and Paul Simon (Simon and Garfunkel would have been sufficient)………..Blondie was a average 40 top band, Patti Smith…well you nailed it and well Paul Simon while OK…..coming before others….well…..is Leon not worthy? I know for sure he would not bother to show up…to the ceremony….
Now, once again I write you about the BIGGEST hype in Rock….Bruce Springsteen…PLEASE hand me my Bob Seger, when I want to hear REAL working man/of the people rock….new cd is pretty good and he can out sing almost all……………………As I wrote before, leave the Tri-state area and Bruce quickly becomes just another Rock star…..Sales of tickets back my point up….last Bruce E-Street tour could not sell out Houston, Dallas……….and drew less than 6,000 in the Dakotas……
But to end this…the same folks that crowned Bruce the greatest, run the Hall…so if he is what they call great, then Blondie and Patti Smith makes perfect sense…………….
_________________________________________________

John Monroe:
You're totally wrong about Patti Smith….but then again I'm a NY'er.
_________________________________________________

Paul Rappaport:
Sorry Bob,
You are totally dead wrong on this one. And it speaks to the bigger problem of the R&R Hall of Fame. But first let me say that Patti Smith is one of the most important rock poets of our time. The fact that she hasn't reached all the commercial success she might have (meaning the appreciation of more of those folks across country and around the world) makes her work no less significant, AND, she is one of the few gals that are the REAL DEAL when it comes to rock. Ever see her live with her band!!! Don't criticize if you haven't. And if the standard is overall reach then what do we do with artists like Lou Reed and the Velvets? Which brings me to the real problem with the Hall.
The real problem is that the people in charge feel like they need to be some sort of gate keepers and THEY are the ones who decide who is worthy??? Give me a fucking break! It took so long for the Grateful Dead to get in that when it finally happened Garcia refused to come out of protest–and I thought that was perfect because true rock cannot be criticized, it just is, it just exists and lives, and cannot be denied, much less criticized and be made to fit into some kind of little neat boxes. And any band or artist who has had a hand in the movement should be in–and without question.
_________________________________________________

David MacMillan:
Eventually all artists will be part of the rock and roll hall of fame so Patti gets the nod before Alice, which is a crime, but please, everyone back off on Television.
Fyi- I bought HORSES when it came out, she looked like Keith Richards, it had to be good, and I was not disappointed.
_________________________________________________

mockadoo:
u r spot on regarding patti!
_________________________________________________

Barry Jeckell:
So many are so down on the Rock and Roll Hall of Fame in one way or another. For some it's who is in or who is not. Others fume about the way artists get nominated/inducted, the crass commercialization of the once-seemingly-cool ceremony, those who run the Foundation or the fact that the loosely affiliated physical museum is in Cleveland. Everyone, it seems, can't stand the damned thing in some way, shape or form.
Yet, from late in the year when the list of nominees surfaces, through to January when the newest class is named, and on to March when the event is held in New York and broadcast a week or so later, the same everyone, it seems, expresses an opinion and airs their gripe, not unlike your recent missive on the topic or the many, many replies it inspired (this one included). Why, if we detest this institution so profoundly, do we react so passionately?
Why? I theorize that it's because we WANT to believe in the idea of the Hall of Fame as much as we believe in the power of music itself. We want there to be a legitimate place where our heroes — those who our parents never believed were worth the vinyl on which their music was released and sold in the back corner of the five-and-dime or the dingy music/head shop you weren't to be seen emerging from in the light of a respectable day — will be celebrated as the liberators of our souls, the bringers of the revolution, the creators of art.
For those reasons and many more that are personal and intimate and yet strangely communal, we want to hold high the mighty titans of music, those who wielded guitars and drumsticks and made noise that sucked the very air from our lungs and shook the foundation of society. There has to be an honor greater than posters on our walls, graffiti on our notebooks or bumper stickers on our cars. We want to give them the laurels they deserve, place them on pedestals and shower them with appreciation never expected when they learned their first chords, wrote their first lyric or convened like-minded friends in a garage or basement for the first time. They didn't do that hoping to be inducted into any sort of hall of fame someday. They were looking for an outlet for something brewing inside, and more likely than not, for the prodigious sex they dreamed would come part and parcel with their nascent career.
We WANT the Rock and Roll Hall of Fame to be that place that lauds the passion, the danger, the sex, the whatever it was that made it happen. We WANT there to be legitimacy for everyone who stirred someone with a recorded musical note.
But, perhaps more than anything, we want OUR VOICE to be included in that debate.
But our voices, though all passionate and all engaged, will say different things. Personally, I do not agree with the induction of Patti Smith into the Hall, but I do not begrudge her or even those who put her there. Just as I can plead a case for the injustices I feel have been served on the likes of non-inductees like the Stooges, Rush, the Smiths, 1910 Fruitgum Company, the Cure or Squeeze (Yes, I said it! Squeeze!) and someday will fly a flag for They Might Be Giants (2011!), Luna (2012!) or the Pixies (now, people!), someone else can do (and has done) the same for Patti. And bless them for it.
We all have artists we love for whatever reason — all of them valid. And I think we all hope there is a place that's not our personal wall of vinyl and CDs or our ever-sortable but too intangible iTunes library where they are celebrated in a way that stirs some sort of awe, so we can turn to a younger generation and say, "Look, there. They were the ones that did it for me. And over there, they're the ones that did it for them."
Hopefully, the Hall of Fame will see ongoing reform by the very voices that disparage it so, to bring it to that place where we all hope it will be because no matter how fucked up the music business is right now, music will not die. And our children's children will be influenced by the music they love and let's hope that some of them will someday find it within them to take up the debate and espouse the merits of someone not yet born who will strike a chord, literally and figuratively… if only to have someone else point out how derivative they are.
PS: If you got this far, thanks for reading. And keep flying off the handle…
_________________________________________________

Greg DaPonte:
While I could give a fuck about the Rock & Roll Hall Of Fame and all the associated nonsense (let's face it – It's Soooooo un- Rock & Roll) I will point out that the Patti Smith Group was essentially the blueprint for U2 – Absolutely the same approach – Just add a good singer and some delay to the electric guitar…
_________________________________________________

Jason Miles:
Still waiting for Paul Butterfield,Michael Bloomfield or The Butterfield Bluesband to get into the hall.
I'll write this every year until they get in.
_________________________________________________

P.K:
Hello Bob, I'm late but i really wanted to give you my point of view about the 70's NY music era.
First, I'd like to say that, being an Alice Cooper Fan since the day i heard him sing school's out on the radio not so long from now, i totally agree with you about the Rock'n'roll of shame.
I've nothing to add to your comment about that. It's a shame people don't go beyond the picture and the snakes and don't listen to his albums. Some song could compete with the best Who or rolling Stones materials. No joke.
But as I told you I wanted to tell you how important Television is. I'm a young parisian boys, and i've never been in NY. I don't care about NY. I hate the Strokes. I don't know anything about all the background that mean to every NY boys that Television is great.
But I wonder if you've ever listen to Marquee Moon? The guitars in it are just so great. You never know where it can lead you. there is a fight here. and you're involved in.
Its "fluide" I don't know the english translation of that word. Nevermind. The guitars are juicy, it's like a stream where you slip through. You have to listen to it at maximum volume.
You know the voice is so clear that sometimes there is a kind of elevation of the stuff. It's very hard to describe but the last track: Torn Curtain is a kind of summary to the whole album. Sometimes you believe that Mick Ronson is playing. It's the same feeling, the same light.
Anyway, they are very important for me, who lives in Paris. Marquee Moon, is one of the 101 albums that change the world, according to Philippe Manoeuvre, a rock-critic icon in France.
You see nobody cares about NY, it's only about melody and greatness. Don't mistake Televison is a fuckin' great band. Okay bye, mister Lefsetz, and long live the Coop'!!!!
_________________________________________________

lilmike:
Peter Noone still touring…played NYE at Mohegan Sun Casino, Uncasville CT
has gigs this week in Michigan, next week Texas, …see http://www.peternoone.com
and there are a few good Hermits sites on the web…
many folks don't know that Herman's Hermits were one of the biggest influences on R&R Hall of Famer & Patti Smith's CBGB's compatriot Joey Ramone
don't forget "Henry The 8th I am"
ultimate goon rawk…
_________________________________________________

Montry Carroll:
Again I must say, reading your comments have made my record collection grow. I bought "Horses," I love Patti Smith .
_________________________________________________

Marty Bender:
I got a list of at least 50 people that deserve to get in before Patti Smith. If the criteria are widened to acts that have done something "influential"… Then I got over 100 on that list (Small Faces anyone?)
So…
As long as Ms. Smith is already getting in…
Let's at least asterisk the entry as The Patti Smith Group.
The live show I saw was a momentous night.
_________________________________________________

Fred Vail:
Jon and Carole made an excellent observation. It IS about HISTORY. Somewhere along the line, the folks at the Rock Hall got it wrong. The first few years were 'no brainers.' But in recent years they've seemed to have lost their way.
There are four categories for induction: performer(s), early influences, musicians and non-performers. Every single category is missing some obvious choices. Harlan Howard, perhaps, Nashville's greatest songwriter, had it right when he said: "You can't induct the students without first inducting the teachers." For the Country Music Hall of Fame to induct Harlan, before they inducted Cindy Walker, would have been a travesty. The Country Music electors did the right thing and inducted both of them in 1997.
But the folks in Cleveland–and the HOF electors wherever they may be–should be ashamed of themselves. How do you elect Buddy Holly, The Beatles, and Ricky Nelson, without inducting The Rock and Roll Trio–Johnny and Dorsey Burnett and Paul Burlison? They influences ALL THREE of the giants, along with The Clash and other rock and roll greats spanning four generations.
How do you elect Scotty Moore without inducting Bill Black?
How do you elect Steve Douglas, Hal Blaine and Earl Palmer, without inducting Carol Kaye–the singular most recorded bass player and member of the elite "wrecking crew."
How do you elect John, Paul and George, without recognizing the multitalented Brian Wilson?
And, if you can elect The Shirelles, The Supremes, and The Dells–certainly more R&B and soul, as opposed to 'rock and roll'–how can you not elect Connie Francis, Pat Boone, Jimmie ("Honeycomb") Rodgers, and the ultimate 'golden voice of rock,' Ray Peterson?
How can you elect the Erteguns, without inducting Glen Wallich, Johnny Mercer and Buddy DeSylva–co-founders of one of rock's premiere labels, Capitol Records. And since we're on the subject of labels, what about another consummate 'record man,' Archie Bleyer? We have him to 'thank' for The Everly Brothers, The Chordettes, Lenny Welch and Link Wray. (Note: for all of you rock and roll 'purists,' I'll leave his other major discovery, Andy Williams, off the list:)
And how about the fifteen year old singer who 'replaced' Buddy Holly on the 1959 Winter Dance Party bill 'the night after the music died,' Bobby Vee? And what about Johnny Rivers, Jan & Dean, Tommy Sands, Sonny and Cher, The Ventures, Dick Dale? The list–and the beat–goes on and on and on…….
Yes, it IS about the HISTORY, not the 'cool' factor. And just as the Bee Gees were ignored for at least six years after they should have been inducted, there are other deserving candidates who are being ignored now.
The last time I had the honor of chatting with Ahmet was in September 1995. I had loaned the Rock HOF some of my Beach Boys memorabilia collection and they had graciously reciprocated by inviting me to the opening day ceremonies. I spoke to Ahmet right after they had dedicated the main Exhibit Room in his honor. And as I walked through the various rooms, I was surprised–if not amazed–how there was a disproportionate lack of exhibits covering some of the true 'icons' of the genre. There was more space dedicated to Jim Morrison than there was to Buddy Holly. Neil Young had a whole display case, whereas Fats Domino and The Beach Boys were delegated to a small section of a case. If I recall, Michael Jackson had a much larger display than Elvis. You get the point.
Fortunately, us 'baby boomers' know who is deserving far more than a anonymous group of electors who often can't see the forest through the trees. After all, many of us were there as the history of rock and roll was unfolding. We were listening to our transistor radios under the bed covers late at night. We were coming home to watch "American Bandstand." We were saving our fifty cent weekly allowances so we could buy a new Elvis or Buddy 45 RPM record for $0.89. We're a part of the reason why rock and roll flourished. We are, like Bob, the music junkies.
_________________________________________________

Rhonda Markowitz:
"who next, the new york dolls?"
Dear Bob,
Hell yeah!
Are you kidding me? How influential were these guys? So influential that Malcolm McLaren tried to manage the unmanageable, went back to England after all but screwing up their career (they could do that very nicely themselves, thank you) and put together that money-making little pop band, the Sex Pistols. There's a group that couldn't play worth shit, but were THEY influential? Please. You see the Dolls lately? They rock their asses off; they destroy a crowd just as in the days of yore (and believe me, I was there 35 years ago to see it happen), and they have a helluva good time doing it. They were one of the most star-crossed groups in rock history, but they're still out there with two original members (I'm sure the others would be there, if death hadn't gotten in their way), rocking for all they're worth, and they're worth plenty. You don't have a good time at one of their shows, you really had better check your pulse.
You cannot be serious about this entire Patti Smith "controversy," and trying to make this into SoCal vs. NYC. I love the Eagles' music. I love Gram Parsons' music, and if anyone belongs in that sad excuse for a tourism attraction laughably called the Hall of Fame, then he should be in there right now. And I absolutely worship Hank Williams: he and Muddy had a baby, and named it rock & roll. After all, Hank, whether he knew it or not, was the first rock & roller.
Yeah, I was born and raised in New York City, the greatest of all possible cities. You want to make something of it? You don't like this town, fine with me; stay where you are. We've got more than enough people trying to get in here, and you tourists make it impossible for the residents to go about their business.
The cool thing about living here is that every artist worth a damn, and lots that weren't, came through town if they had any business being in the business. I got to see thousands of shows, starting with some Liverpool quartet at Shea Stadium, then on to the Blues Project at the Cafe Au Go Go, shows at the Wha!, Schaeffer Festival in Central Park, MSG, Fillmore East, Mercer Arts, Anderson Theatre, Academy of Music, et al. The music scene sure ain't what it used to be, but then again, neither am I.
Back to Patti Smith. She forged a path, blazed a trail, made it possible for other women to think about "doing it like the guys" even if they weren't photogenic, conventionally pretty or could sing like a bird. Do I listen to her music for pleasure? No, but then again, there's a lot of people I can appreciate without listening to them all the time.
I too was a voting member of the Hall of Fame until, for some mysterious reason (like my old friend Jerry Jaffe says, probably not forking over $2G for a seat), I was dropped from the roster after 10 years. The fact that the Stooges didn't get in on the first ballot tells you all you need to know about this joke of a museum. Rock and roll was never meant to be ossified and stuck up on a wall somewhere. It's supposed to be a living, breathing, constantly evolving, surprising, upsetting, uplifting, entertaining piece of pop culture/art, that can literally change or save your life, depending on how and when you hear it, and what it says to you.
And by those standards, Patti Smith more than belongs in any Hall of Fame.
P.S. Lenny Kaye RULES. And so does Television.
_________________________________________________

Keith Porteous:
While many people talk about the major changes needed in the music business, they are still married to the old ideas. Since when was Rock and Roll about a Hall of Fame? Fuck the Hall of Fame! I could not think of a less "rock and roll" idea. It is NOT a competition for who was bigger or who was better. It is about appreciating a diversity of artists, new and old. Patti Smith's huge impact is self evident. Comparing musicians and recording artists is totally subjective and pointless. Burn down the R&R Hall of Fame. That would rock!