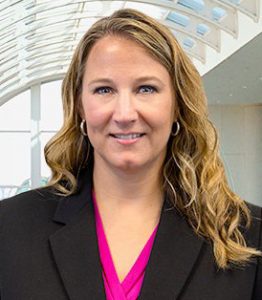 SAN DIEGO (CelebrityAccess) — The San Diego Convention Center Corporation has promoted Mardeen Mattix to serve as their new Chief Financial Officer at the facility.
Mattix, who was previously the Corporation's Controller, was selected following a nationwide search, the SDCCC said and will assume her new duties immediately after she was confirmed by a vote of the corporation's board of directors at the end of last month.
"We are thrilled to have Mardeen as our new CFO," said Clifford "Rip" Rippetoe, President & CEO of the San Diego Convention Center Corporation. "She joins our executive team, having been promoted through the ranks within the facility. Mardeen leads by example and is well respected within our organization."
A graduate of Western Washington University with a Bachelor of Arts in Accounting, Mattix started at the convention center as a Division Assistant in Event Management, had a brief stop in Sales and Marketing as an analyst and then worked her way up in the organization through Accounting and Finance.
Mattix is stepping into her new post which is being vacated by Senior Vice President & CFO Mark Emch who announced he will be retiring from SDCCC following a 24-year career.
"Mark has been key in the efforts of the San Diego Convention Center Corporation to promote transparency as well as the economic benefits that come from hosting conventions. He is known for his ambition to find ways to improve not just our business, but the convention and tourism industry as well," said Rippetoe.
Emch won't make his exit immediately, and will instead transition out of his former role by assisting on several special projects, the SDCCC said.