MISSOULA, MONT. (CelebrityAccess) The Decemberists apparently had such a great time (and made enough money) to do a second round of its festival, Travelers' Rest, which returns to Missoula, Mont.'s Big Sky Brewing Company Amphitheater Aug. 4-5.
Once again, this year's festival will feature Decemberists sets both nights along with 15 other bands including Death Cab For Cutie, Jeff Tweedy, Mavis Staples and one of rock's most underappreciated acts, Parquet Courts. The fest is produced by Knitting Factory Presents.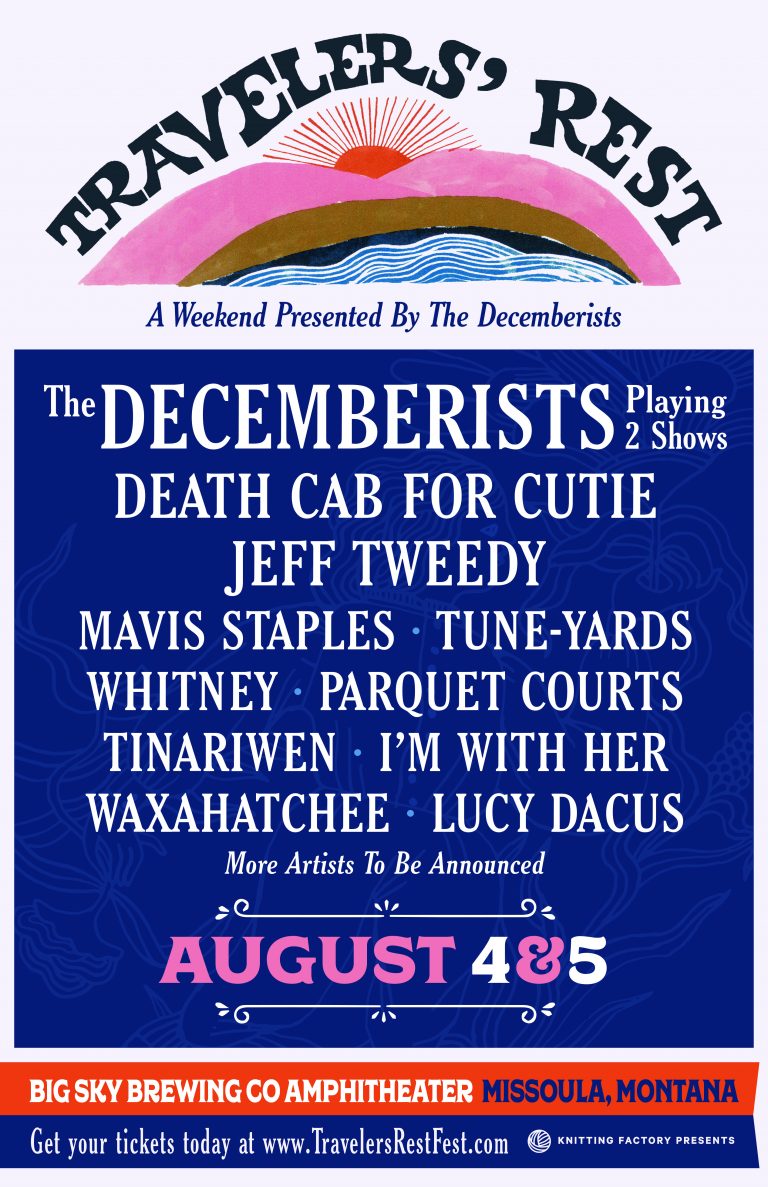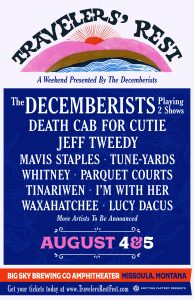 The Decembertists' Colin Meloy was born and raised in Helena, Mont., and metriculated at University of Montana in Missoula.
"We really had a blast last year," Meloy said. "It was fantastic to play a part in bringing those great bands to the Big Sky State — many of whom were playing there for the first time! Hopefully we'll instill a little more MT-love again with this lineup. Bands should know that Montana is a lovely place to tour, if sometimes a little hard to get to."
The Decemberists drop their eighth studio album, I'll Be Your Girl, March 16. The festival is sandwiched into the band's world tour that starts March 18 in Pomona, Calif., and ends Nov. 18 in Berlin.
Weekend passes are on sale now at www.bigskybrewconcerts.com for $95.50. A VIP weekend pass option is also available for $179.50 (with upgraded amenities, premium viewing area, a festival poster signed by the band and more). Tickets are available in person at the Big Sky Brewing Company and Rockin' Rudy's. More information is at www.TravelersRestFest.com.