NASHVILLE (CelebrityAccess) Larry's Country Diner is going on tour as Larry's Country Diner Road Show and either one knows what that means or one does not know what that means.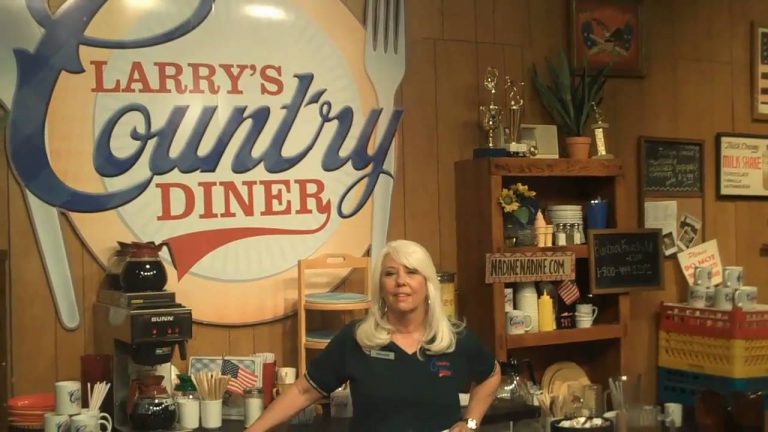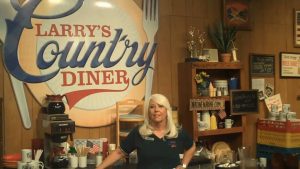 Larry's Country Diner is a big thing.
If one is under the age of 40, this is probably unknown but if older, one may know all about it: Larry's Country Diner is a show on RFD television, and is the channel's biggest show, drawing millions of viewers to its weekly broadcast. It conjures the spirit of Hee-Haw, with a splash of Prairie Home Companion and a whole buncha Mayberry (hey, it's the Rural Free Delivery channel!), all tucked into a country diner.
It's huge, as they say. And it's heading out on tour.
The show is hosted by longtime country radio personality Larry Black, who brings on recurring characters like church lady Nadine and Renae The Waitress (who has her own website and book). There is a waiting list of two years to be an audience member.
And it's well-known for its musical guests, who will literally belly-up to the counter, acts like TG Sheppard and Lorrie Morgan. The show features good ol' family-friendly material with some particularly surprising good humor.
Black recently decided to see if there was a draw for the show with a live audience, trying it out at the Starlite Theater in Branson, Mo. He did two six-night runs that both sold out and now his agency is accepting offers for this year and next for the traveling version of the performance.
The show, of course, is for the baby boomer crowd that has been dismissed in the past as a concert patron but not recently. To that effect, Larry's Country Diner has its own cruise, which will take off again next year with acts like Bill Anderson, Rhonda Vincent and Gene Watson.
"In the past few years we've had things like American Pickers, and Pawn Stars," ArtistLive's Deric Brown told CelebrityAccess. "Vicki Lawrence and Carol Burnett. Price is Right. Newlyweds Game. There are some television-type programs now that are being presented in a live context that are popular now. "
The Larry Country Diner Road Show is still in its infancy. ArtistLive got the rider last night, March 11. The agency hasn't announced the 2018 routing but there are about a dozen slots left on the 20-25 date tour. It will stress the meet & greets, where the cast will be available. Much of the audience will be on stage, taking up the tables of the "diner."
"It's very American type humor. The individuals in the show have almost become stars in their own right," Brown said. "We've been selective about the musical guests because obviously we don't want somebody who has played the market or is in the area or previously been presented by the venue so it's a rotating cast."
"It won't be as sterile," Brown added. "The show has quick off-the-cuff humor but this will have another level of excitement, where the cameras aren't rolling."
The agents added that they are already scheduling the 2019 tour.