LONDON (CelebrityAccess) Madison Square Garden Company, expecting to build the London crystal-ball-like arena, revealed details of the plans at a presentation March 20.
The 18,000-capacity building will feature a vibrating floor to help capture the bass levels of volume via ultrasound. Designers said the floor would keep low-frequency sounds inside the building, versus annoying the neighbors.
The building will also have a holographic concierge to welcome the crowd, according to London's Evening Standard newspaper.
Built on the edge of Olympic Park, the steel-structure appears to be covered in LED panels, although MSG has not released formal dimensions yet. The paper said the structure is expected to be slightly smaller than the one in Las Vegas.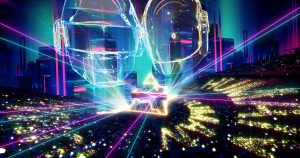 The globe would be built on the current site of an open-air lorry and storage facility that MSG bought for £60 million cash, according to the Standard. MSG plans to provide, before submitting its planning application, a miniature arena "as part of a charm offensive" that would replicate some of the facility's audio and visual features.
"We want a fantastic, immersive audio and visual experience in MSG Sphere," MSG Ventures CEO David Dibble said, "but we also want to be cautious with the manner we're isolating the sound to keep it from spilling outside of the venue."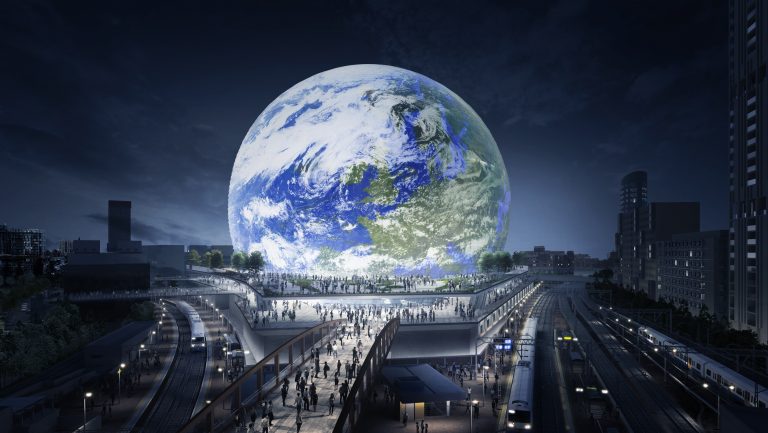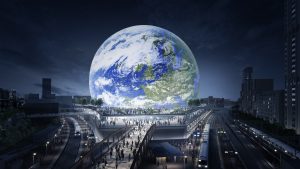 As for the concierge, Dibble said, "We wanted a clever way to let guests experience the venue, ask for directions, find the shortest queue for food or beer, or find if they are close to their seats. This is a holographically enabled guide that answers those questions for you."
Competitor AEG, which operates The O2, has questioned the location of the building.
Update: MSG provided CelebrityAccess with the following fact sheet:
A Next-Generation Venue: MSG Sphere London will be The Madison Square Garden Company's first international venue. It represents an important milestone in the Company's vision to redefine live entertainment through iconic venues that will feature game-changing technologies and pioneer the next generation of transformative, immersive experiences. These music and entertainment-focused venues will revolutionize the way artists and audiences connect.  MSG has previously announced that it will also build an MSG Sphere venue in Las Vegas.
Timeline:                      The Company is continuing to work through the design and consultation phases with the goal of submitting its planning application by the end of 2018.
Location:                       MSG purchased land totaling nearly 5 acres in Stratford, London, directly east of the Westfield Stratford City shopping centre, which attracts 45 million visitors annually.
Stratford is one of the best-connected parts of London with the Central and Jubilee lines on the underground, a London Overground station, and Crossrail due to open later this year. It is also a developing destination for culture and arts as the site of London's Cultural and Education District in Olympic Park, where the planned venue would sit alongside the new V&A, Sadler's Wells, University of the Arts London and UCL.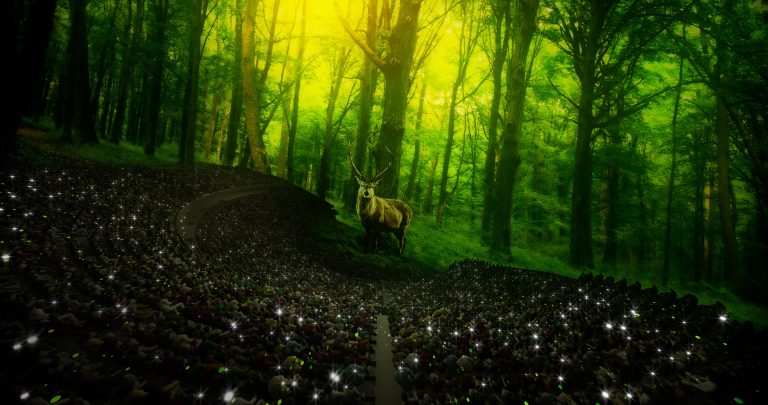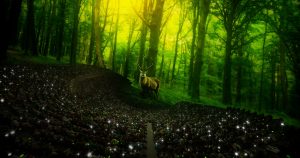 Seating Capacity:       While designs are still being developed, the venue is expected to feature a scalable capacity of more than 18,000 seats.
Venue Features:         MSG Sphere London will have a number of distinctive features, including:
An iconic spherical shape, which will become a hallmark design element of MSG Sphere venues
Cutting-edge technologies that include:
–        An exterior that is fully programmable, creating a digital showcase for artists, brands and partners
–        An interior bowl that features the largest and highest resolution media display on Earth
–        A custom spherical camera system capable of capturing, curating and distributing both today's and tomorrow's content
–        A dynamically adaptive acoustics system that will deliver crystal clear audio to every guest, no matter the size or type of event
–        A new architecture for wireless connectivity that will raise the bar and set a new standard
First-class amenities – from luxurious seating and hospitality offerings for a wide range of audiences, to deluxe, dedicated areas designed specifically for artists
Architect:                      MSG Sphere London is being designed by Populous (www.populous.com), one of the world's most acclaimed design and architectural firms.
Economic Impact:      MSG Sphere London will serve as a long-term investment in the future of the city, bringing hundreds of millions of pounds of investment and thousands of new jobs to London. Based on the Company's preliminary plans, EY January 2018 research has projected the new venue would create:
4,300 jobs during the construction phase – 3,400 of those in London
3,200 jobs every year when the venue is open – 2,900 of those in London
£2.7bn positive economic impact (GVA) over a 20-year period – £2.5bn of that in London
More than £50m in revenue every year for local businesses in Newham, including restaurants, hotels and retail