Live Nation says CEO Michael Rapino's 2017 total compensation was $70.6 million, which includes stock awards of $58.6 million, according to an SEC filing.
Live Nation President Joe Bechtold earned $28.8 million including stock awards of $25.7 million, according to an SEC filing.
Live Nation says CFO Kathy Willard's total compensation last year was $5.5 million, including stock awards of $2.4 million.
Rihanna, Kesha, Cardi B and Shawn Mendes  are a few people named to Time magazine's annual list of the 100 most influential people in the world
Vivendi is reviewing the possibility of a Universal Music Group IPO, which had sales of about $7 billion last year, according to Reuters.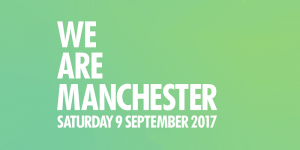 Ariana Grande's new single, "No Tears Left To Cry," alludes to the Manchester bombing (the video ends with a worker bee, the symbol of Manchester, flying toward the camera).
In honor of the 35th anniversary of the 1983 film, Brian De Palma, Al Pacino, Michelle Pfeiffer and Steven Bauer did a "Scarface" Q&A at the Tribeca Film Festival yesterday.
Thieves heisted about 8,000 Disneyland tickets worth about $800,000 when they stole a box trailer from a youth agricultural education organization planning on distributing them to participants at a conference in Southern California, according to the Associated Press.
A court has banned alcohol at an Orstritz, Germany, neo-Nazi concert, expected to attract 1,000, to prevent an outbreak of violence, according to the Associated Press (authorities could not prevent the event, taking place on private property, from happening).
John Moreland seems to be getting more attention lately and now has a Tiny Desk performance.
Bette Midler is returning to the Tony Award-winning revival of "Hello, Dolly!" on July 17 for a six-week run, closing Aug. 25, according to the Associated Press.
Andrew W.K. has come out with his first new music in a decade and here it is.