LAS VEGAS (CelebrityAccess) CelebrityAccess visited the Personal Managers Interchange, a May 9-10 conference for entertainment, music, sports and talent managers held at the Downtown Grand Hotel & Casino in Las Vegas. The conference included eight intimate panel discussions, four per day.
At first, we thought we could provide an overview of each day, or both days combined, but the panels were so dense with information, they needed to be reported on separately.
Below is coverage of the third panel, "Wonder Women," moderated by Brenda Prinzavalli of local Fox 5 news. On stage were Rita Powers, Powers Management; Barbara Gale, Barbara Gale Talent; Gerry Abrahamsen, DCA Productions; and Daryn Simons, Cohesive Entertainment Group.
This panel focused on one of the most popular panels of recent conferences: the unpopular truth that women have to overcome struggles in the workplace. Unlike other recent panels focusing on the same theme, this one dug down to a specific, and necessary, theoretical question: How much is an entertainment manager (or PR representative) responsible for the sexual misconduct of a client, and what are the legal ramifications?
First of all, the women on the panel made it clear: they were all tough cookies. Each told a similar story, which was to work up from a starting position, in a field dominated by males, and met discrimination along the way.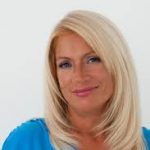 "My sister said, Do I want a job at a talent agency?" Powers said. She was working for $500 a week and the job paid $6 an hour. "I said no! But as soon as I walked in the door I knew I loved it. I knew this is where I was meant to be."
From there came a desire to be a casting director. She tried three times to have her own company before it stuck. "I would tell people if you don't have relationships you won't make it in this industry."
She continued: "I've been intimidated, harassed, sexually demeaned. Actors think they can bully you. Sorry: grew up in Brooklyn, not happening.
"When I started negotiating deals that, because I was a woman, there were people who took advantage of me. Now that I'm more seasoned, I know they definitely did, in negotiating for my talent, in good faith.
"I was sexually harassed by a very famous director who'd tell me I looked like a hooker standing there. I'd say, 'I'm an old Versace and you can't afford me, hun.'
"I've been in Harvey Weinstein's office more than once. I was in Tribeca for years. I used to be friends with the head of Miramax so I used to go up there a lot. The fear and intimidation in that office you could cut with a knife. I've even heard from actresses that they were propositioned by people who shouldn't be propositioning them.  I fight it by the only way I know, by trying to be more ruthless than they are."
Gale started off as a model and actress before becoming a talent agent. She spoke of harassment when she was all of 18 years old but did not acquiesce.
"I was as sports wear model, and I went to a hotel room (for an audition)," she said. " He said it was OK to change in front of him, everybody else did. I was young and I left the room and told the agency right away.
"This is what happens in the industry and I'm glad the SAG code of conduct is calling for no more interviews or auditions in hotel rooms or residences."
Abrahamsen moved to New York in 1978 to pursue a career in dancing. She ran a nightclub for a couple years with owners that were totally corrupt before choreographing a Jordache commercial. At DCA Productions, founded in 1983, she handles management for variety performers, comedians, musical performers, theatre productions and producing live events.
"(After difficulties) you'll ask for more than what you want in negotiations," she said. "I think part of my strength was from growing up with two brothers who, when I was a kid, threw me over the back fence and said the two of you had to duke it out. They felt I could handle myself. I actually did win the boxing match."
Simons has had a long history in entertainment and film, working as a talent manager and at Paramount Studios, Sony and Fox, and currently developing film, television and digital projects. She was president ot TMA until a year ago. For her, the #MeToo movement, or at least its solution, can be summed up with one word: funding.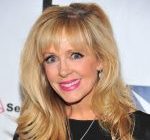 "There all these women who are opening up right now," she said. "I'll go to lunch with another individual and it all comes out. It's catharsis. Let's just get it out. Everybody has to tell their story.
"I hope it continues because we all need to continue to heal. By my major focus is the disparity of funding of projects by women. That, to me, is the biggest sexual harassment out of any. I'm actually doing a project with (film producer) Cathy Schulman and she commissioned a study on it and the numbers are staggering. I recommend every man, woman and child to go to https://womeninfilm.org/ and to look at the study and say this cannot continue. Bankers need to invest in women's projects. We need to have a change in that area or we are not going to get anywhere."
Abrahamsen said that she tries to instill confidence in new female clients. She used as an example one comedian who was asked by a "famous" male comedian to join him in a hot tub but she just laughed it off.
"There wasn't any situation where she wouldn't go forward by refusing to sleep with somebody," Abrahamsen said.
"What about age discrimination?" Powers asked. "Truth is, there is discrimination. You see it in the roles. I think all of us up here has seen it at some point. Even in my daily work now I see it. I would love to change that."
Gale said, "I always tell my talent that if they are ever harassed to immediately call me. I tell them when they sign up that if there is ever a problem, to give me a call."
"I only have one child client," Simons added. "I have my child services permit. But we have to make a change. Our children have to be protected on set because they're forced into this adult business. I'm offended half the time working with the crew. I'm trying to find a way, at least in California, for mandatory fingerprinting. There's price, and the studio has to buy in.
"My partner called in to re-up her child services permit and they told her not to worry about it, even though there's a $10,000 fine. They told her it's nothing to worry about. It costs $450 and some managers can't afford to pay it and others don't even know about it. There are no publicists with child service permits. That's a problem."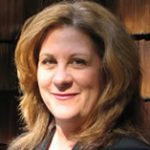 Once the panel was opened to discussion, the question was raised: What are the ethical and legal responsibilities of managers when it comes to artists' misbehavior? For instance, Louis CK's admitted misconduct was apparently known by those in his business universe, and Cosby's concerns were likely known by someone, at some time, inside his business circle. Public relations contacts could also be included in this scenario: Does one have an obligation to report these situations if, not because it is the right thing to do, at least to CYA?
"I've watched a lot of 'Law & Order' and there is a term called depraved indifference that shows up four out of 10 episodes," said one audience member. "If you know about something or indirectly contribute toward it, this could be a case of that."
However, another audience member, an attorney (who professed his left-leaning sensibilities) said that does not apply.
"Depraved indifference is when you shoot a gun into a crowd," he said. "If I have a friend who sexually harasses women I have no recourse whatsoever."
He added that a manager, agent, PR flak or any other representative of an artist that knows of potential client misconduct would not get far with the police.
"Do your report it? And what would the police do?" he said. "The victim has to stand up. The victim has to report it."
Meanwhile, Clinton Billups, president of the National Conference of Personal Managers, noted that there is a sexual harassment clause written into the agreement section of being a participant in this conference.
"You should have a written harassment policy because you could be called into a deposition," he said. "If you have a client that does these things, you have to take action. Or have a clause. You may think you've found yourself a great client but find out about problems later."