LAS VEGAS (CelebrityAccess) CelebrityAccess visited the Personal Managers Interchange, a May 9-10 conference for entertainment, music, sports and talent managers held at the Downtown Grand Hotel & Casino in Las Vegas. The conference included eight intimate panel discussions, four per day.
At first, we thought we could provide an overview of each day, or both days combined, but the panels were so dense with information, they needed to be reported on separately.
Below is coverage of the fourth panel, "A Conversation With Eric Gardner," which is just that: an interview with the management hall-of-famer.
Eric Gardner has had a long and storied history as a personal manager, from his days with the Grateful Dead to working currently with Todd Rundgren. In between he's worked with talent like Arianna Huffington, Paul Shaffer, David Hasselhoff and Ben Stein over a nearly 50-year career, and was inducted into the Personal Managers Hall of Fame last year.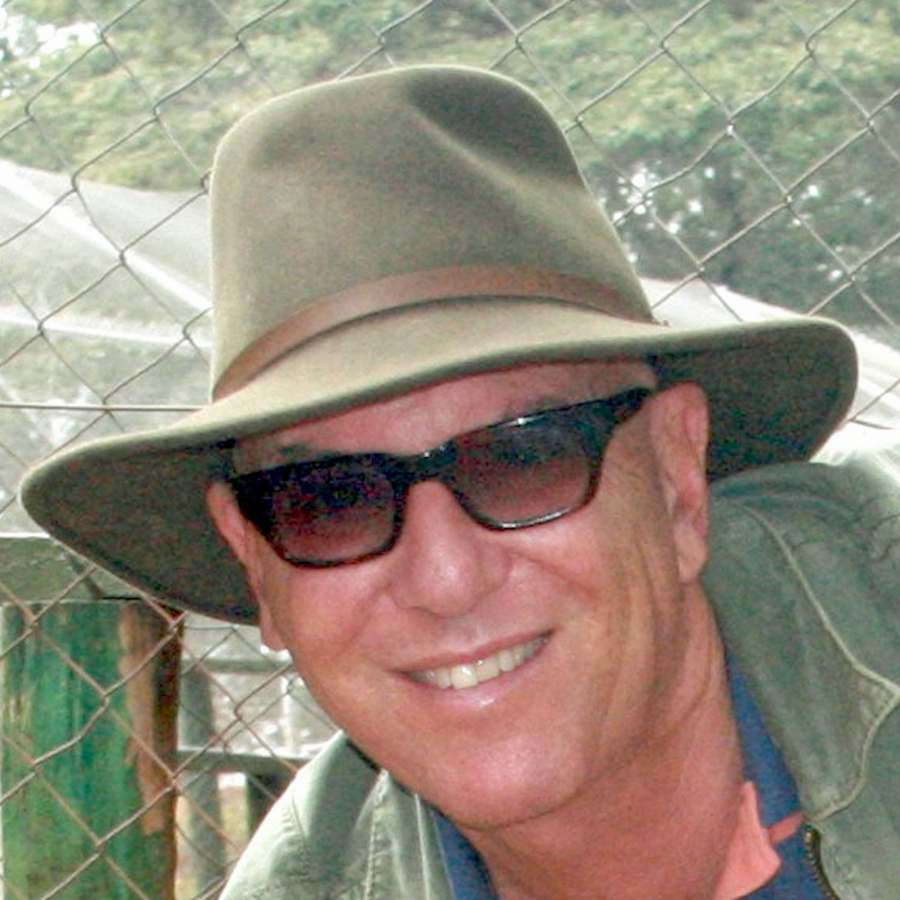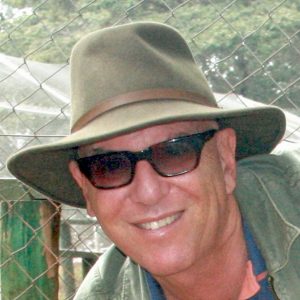 Gardner sat down with NCOPM's Clinton Billups for a discussion on what he has learned over the years and there were some very specific nuggets to take away, especially on how Gardner has worked into his contracts language that eliminates the issue of California's Talent Agency Act.
Gardner was in grad school in New York in 1970. He became a rock 'n' roll fan after "Elvis changed my life." He played in the obligatory highschool bands.
"Back then there wasn't personal management," Gardner said. "In rock 'n' roll, it was your next-door neighbor, your friend's brother or drug dealer. That worked in my favor. When I got into it, nobody could contradict me that I was doing something wrong."
He friended a band in Florida that he met in undergraduate school. They told him after school they would jump in a van and drive north "and find the first city with a record company and make a record." Gardner gave them his number in New York. It didn't take long for the band to call him.
The band got signed to a record label in Macon, Ga., and was opening for Jethro Tull at the Fillmore East. Gardner already had tickets for that show.
"By the way, in Florida, the band was named Allman Joy, like the candy bar. They thought that wasn't the right name so they changed it to the Allman Brothers."
Eventually, Gardner was workiung at the Fillmore, talking to bands. At some point he convinced Jerry Garcia and Paul Katner to go to the radio station he was volunteering at, WBAI, to help raise money for its fundraiser. Instead, all of the Grateful Dead and Jefferson Airplane showed up. They played into the morning, on air, and the money started pouring in.
"Six months later, the Grateful Dead said they loved the idea of playing for free and asked if I wanted to go on the road, then go out to the local radio station."
Gardner noticed that the tour had "200 people, and multiple buses and trucks." Meanwhile, they'd arrive at a show and there would be no stage.
"I talked to the guys. I said, 'You know, it isn't my place, guys, but has anybody follopwed up and maybe thought of calling ahead?
"They said, 'Why don't you do that?'"
He called himself Panacea Tour Coordination (to this day, his company is called Panacea Entertainment Management). He got paid $100 a show, which was a lot of dough, considering his monthly rent was $37 and he was splitting it with roommates.
"I didn't realize this, but hat the bands realized that what I was doing was managerial stuff that the managers weren't doing, or should be doing," Gardner said. "So, one by one, they asked me to manage them, and I was off."
This was at a time, of course, when the duties of personal managers, especially in rock 'n' roll, were undefined. A manager was "Jackie Gleason's mother." Yet, as time went on, Gardner began working with members of The Rolling Stones, The Who, Pink Floyd, and The Beatles. Disco came and went, and he was in Los Angeles, because of his wife, who established RKO Records, and go into the film and television business.
Gardner made it a point to say he is not a fan of agents.
"First, let me differentiate between concert booking agents and agents," he said. "Concert booking agents are necessary and very useful for the bands that I still have. They're terrific. Agents, on the other hand, I find obstructionists and I find them to be short-term thinkers, especially at the level I work with. At the end of the year they share of the profits and are only looking for as much upfront money as possible.
"So many clients don't realize that agents are their employees," he added. "They are the boss. They can tell the agent, 'No, I'm sorry, I'm not going to do that. I'm going to do that my way.' So few clients, even big stars, recognize that. They don't challenge their representation. It's just a terrible thing."
Because of this, agents need to go.
"When I sign a client .. I tell them, 'I need you to fire your agent. I don't want to fight with the agent, I don't want to have arguments with them. I have a broader view of your career than your agent does.' In each instance, my client has complied. I just like to be in complete control of my client's career."
As for the Talent Agency Act – the curious California law (at least in the eyes of talent managers) that precludes managers from procuring work for their clients – Gardner said he figured out how to work around it via a conversation with the late Pat McQueeney, who had only had one client, Harrison Ford, since the days of "American Graffitti."
"She said, 'I'll share a secret with you: I am a talent agent as well as a manager. Harrison doesn't want an agent.'"
How does that work?
"Well if you read all of the case law, or all the guild rules, agents are not allowed to produce. Harrison wanted Pat to be a producer of his shows and I wanted to produce. I wanted to produce all of my clients' TV shows and movies and I didn't want to lose that mobility if I were also an agent.
"She said, 'You don't have to. The only agents who are precluded from producing are agents who are franchised with the guilds. You can become a talent agent and remain unfranchised and still produce.'
"So, from 1981, here is the first couple sentences of my management contract:
"You acknowledge that I am a licensed talent agent in the state of California, and will be seeking and procuring employment under that license for which I will charge zero commission. Prospectively, in each instance that I do procure employment for you, I will subsequently from that day forward be acting as your manager.
"I've been doing that ever since."
Gardner went on to explain his philosophy on negotiating.
"Negotiating for me is a great joy, it's a dance," he said. "My favorite negotiations are with people across the tables who are smart and funny. I am of the school that if two rational parties want something to happen, there is always a way.
"I was asked 20 years ago what my negotiating style was. I had never thought about that. There was a billboard campaign in the 1960s in central Florida, the Florida Highway Patrol. In the 60s when things were so tense, and there was a friction between the law and young people, the Florida Highway Patrol put up a billboard of a patrolman looking very beneficent and nonconfrontational and the copy was: 'Florida Highway Patrol. Courteous Intimidation.'
"That came into my head years later when I was being interviewed. It worked great."
The question, of course, is how to put 'courteous intimidation' into action.
"I try to jam them with a smile. I dunno," Gardner said. "I'm pleasantly aggressive. I try to make people laugh as often I can, which is how I avoided fights in junior high. And I think the most important thing is I never compose anything in negotiation that I cannot immediately defend. I don't cavalierly suggest something just for the sake of suggesting it. I'll suggest it then say, 'Here's why my client deserves this' or why it is appropriate for the deal."
He added that it helps, over the years, because he ends up negotiating with the same people and over time they know he'll followup with his suggestion, and just don't bother asking why.
Gardner added that he has had a lot of luck with 50 years of clients, but some of course have not been great.
"There has been six times in my 48 years where I have dismissed a client," he said. "Normally, it falls into the life-is-too-short department. Talent tends to have a sense of entitlement. Many have a justified sense of entitlement, others an exaggerated one. I think talent is a compulsion and it comes from a lack of self-worth. When one has a dirth of self worth, one looks externally for the validation they should feel internally.
"Those people who have that, if they have talent, they seek that external substitute from the audience, from people recognizing them, from autographs, from reviews. It's so interesting that the ones that seem externally have the most self confidence, to be so supremely egomaniacal and narcisistic are the ones with the most severe absence of self worth. In six instances in 48 years clients of mine have turned out to be that extreme example. No matter what you do for them, they always feel they deserve more. "
Gardner's current roster includes Richard Belzer, Paul Shaffer, Bettye LaVette and Todd Rundgren.