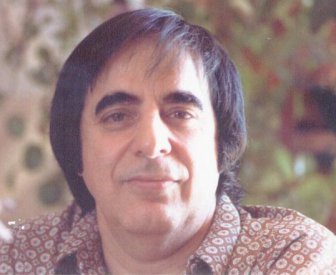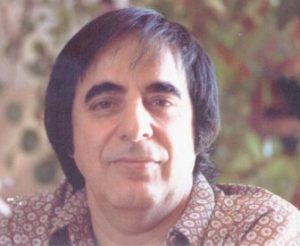 SOMERVILLE, NJ (CelebrityAccess) — Tony Camillo, a veteran musician, composer, producer and studio owner who helped to bring some of the greatest soul and disco hits of the 1970s to life, died on August 28th. He was 90.
A cause of death was not disclosed, but in December 2017, Camillo's family revealed that he was battling adenoid cystic carcinoma.
A native of Somerville, Camillo attended Juilliard and Columbia University, studying Conducting & Composition under the legendary Leonard Bernstein.
In the early 1970s, he relocated to Detroit where he worked at Motown with the production team of Holland-Dozier-Holland for Hot Wax before he returned to New Jersey in 1971 to launch his own recording studio.
Camillo worked with many soul, pop, and disco artists, including Gladys Knight and the Pips for their 1973 No. 1 hit, "Midnight Train to Georgia," which was recorded at Camillo's Venture Sound Studios.
Other artists he worked with include by Dionne Warwick, Eric Carmen, The Stylistics, Dazz Band, Millie Jackson, Chambers Brothers, Peaches & Herb, Sha Na Na, Grand Funk Railroad, Stevie Wonder, The 5th Dimension, Martha Reeves, The Supremes, Parliament, and Tommy James.
Camillo also composed and produced music for a number of films, including "Super Dude", "Mad City", "The Survivalist", "Welcome to Arrow Beach", and "Street Trash."
He also launched his own record label Venture, which scored a top 40 hit in 1982 with the novelty song "Murphy's Law" by Cheri.
In 1975, Camillo assembled a group of studio artists to form the instrumental R&B group Bazuka, which scored a top 10 hit with the novelty single "Dynomite" via A&M Records.
A GoFundMe page has been established to provide a memorial service for Camillo.
"Tony Camillo was an extraordinary man who lived an extraordinary life. While an accomplished musician, composer, arranger and producer, his legacy transcends those considerable accomplishments. He profoundly touched many of us in this life, and we would like to honor that life – which ended August 28th – in celebration and song. He was brilliant and generous and had a huge persona, but he was not good at finances! In order to honor him in the way he deserves, we will need help from his friends. Please contribute, and please come. The celebration is planned for October 27th, though the date and place to be confirmed."