NASHVILLE (CelebrityAccess) Jimmy Wayne, already a country music star with No. 1 hits, leads these days what one can say is an expanded career.
Wayne has always been the creative type, singing songs about love and positivity, but now his creative bent includes keynote speaking, authoring books, filming movies and, recently, acting in them. There are still standing ovations, meet & greets, tears and cheers, but now — instead of fronting a band — he delivers a motivating and inspiring presentation on the power of one person to change lives.
In fact, that's his actual story – "The Power Of One" – and how individuals can have a George Bailey-like affect on their environment.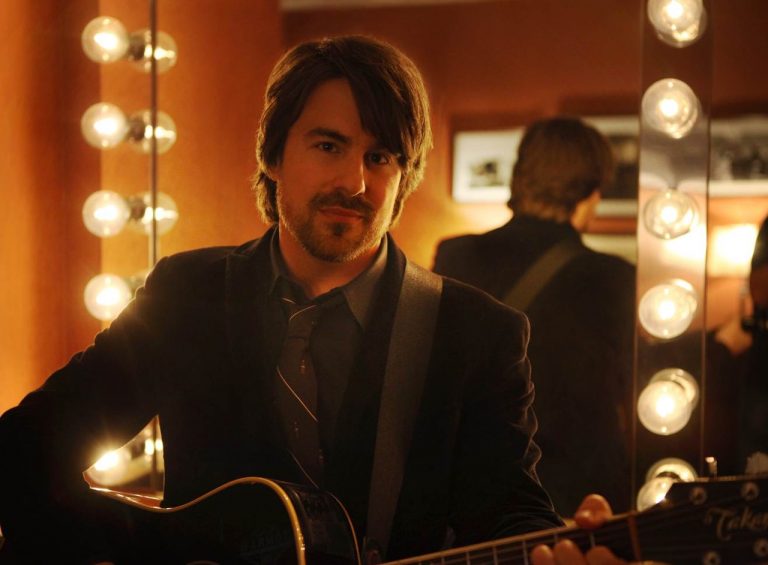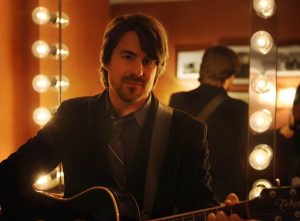 "I don't know the exact number (of presentations) I've done but I've been doing this since 2010 and it got really busy after 2011," Wayne told CelebrityAccess. "Two, three hundred maybe?
"They usually start booking me around now (November). They start booking in the fall. I had two, three inquiries just yesterday. They'll send a request through the website, which is pretty standard, and we'll follow up and say yes we'll do it, or no."
Wayne has been talking to crowds, from Anchorage, Alaska to Miami to St. Petersburg, Russia, with a simple message but one that is often forgotten – that you can make a difference. In his case, it's Bea Costner, who basically gave him a place to stay as a teenager, and that gesture alone made Wayne's life take a sudden right turn. He was on a trajectory of homelessness; instead, that helped him carve a path that began with education followed by success in music.
It's a presentation designed not only for the general public but for the business class – a get-off-your-butt-and-take-action inspirational talk. And it appears to be a hit. A life-changing hit.
"I'm an old guy," says one audience member to Wayne in the following video (obviously – it's right there in the photo). "Man, I've been doing this for 43 years and I've been to a lot of these things. You're one of the first men who ever got to my heart, that I really value. That's how your story has affected me."
"The story is inspiring to people because it's shocking, it's funny – as weird as that sounds," Wayne said. "It's very funny because I just know that you have to entertain the audience whether they're silicon valley CEOs or inner-city middle-school students or The United Jewish Federation or the owners of Chick-fil-A and their staff. They want to laugh and be inspired. Yet, there are some very deep, gritty parts of the story that I share that balance the entire presentation."
As deep and gritty as parts of the story are, it didn't deter Coca-Cola from booking Jimmy three times in one year to speak at their annual sales conferences across the U.S.
"Years later, I might meet these people and they can recall these stories," he said. "They remember these little nuggets."
A person who was born into an itinerant family, sometimes homeless and shuffled through the foster care system, Wayne eventually found his way to guitar lessons, record deals and, finally, arenas. Along the way there were more than 220 appearances on the Grand Ole Opry show.
"When someone books me they will get a very inspiring story about my life that comes in, I'd say, four parts," Wayne said. "Being in and out of the foster care system, being homeless —struggling through that — to being rescued by an elderly couple and a chance to go to school and college.
"And having success in the entertainment business … and applying all that experience and those resources to give back through my walk halfway across America."
His "walk" is a literal journey as well as a spiritual one – he actually walked halfway across America. Around the same time he began his speech performances, Wayne also decided to walk from Nashville to Phoenix to raise awareness for kids aging out of the foster care system. Dubbed "Meet Me Halfway," it took him on a new life path. Meanwhile, he maintained his commitments to his record company at the time, Valory Music Group, the sister label of Big Machine, but that relationship began to shrink in the rearview mirror the further he got from Nashville.
Having just wrapped the American Saturday Night tour with Brad Paisley and Dierks Bentley, and a triumphant conclusion at Madison Square Garden, Wayne began his walk on Jan. 1, 2010, setting out to walk 1,700 miles from Music City to Phoenix.
He walked about 25 miles a day, playing scheduled concerts along the way and once heading to Sacramento to advocate for a bill that would raise the age kids age-out of the foster system from 18 to 21.
The trip includes a near rattlesnake bite and a new dog, but it also includes a parting of the ways with Valory Music Group who dropped Wayne midway through his walk — via email. He built a career that included the massive hits "Do You Believe Me Now," "Stay Gone" and "Paper Angels," which inspired Wayne's book of the same name (which inspired the TV movie of the same name), arena tours and recording "Sara Smile" with childhood heroes Daryl Hall and John Oates.
He helped get bills passed not only in California but also Tennessee, North Carolina and Ohio. The prestigious Points of Light award was given to him by President George H. W. Bush (one can watch Wayne present his concerns to the now-late former president at the Bush's home). He now has an honorary Doctorate of Humane Letters from William Woods University and an honorary Doctorate of Fine Arts from Cal State University San Marcos –which, while honorary, were bestowed upon him because of his credentials and hours equating to that of an applied-for doctorate.
Much of what brought Wayne to this new place is chronicled in his book Walk To Beautiful: The Power of Love and a Homeless Kid Who Found the Way, written with Ken Abraham. It became a New York Times bestseller not once but three times. The book sells out at all of his speaking engagements.
Although Wayne obviously has a talent for singing, songwriting, guitar playing and, well, walking, nothing is perfect without practice. Wayne did his homework when transitioning to a speaker.
"I filmed every speech I did," he said. "I'd bring it home and dissect the audio and video. I would listen to and watch, the tone … and how the energy level affected this speech versus that speech. From that I built a powerful presentation that receives standing ovations 100 percent of the time."
Wayne interjects his presentation with songs, comedy and pathos, and the reviews are impressive. There is video of a post-presentation book signing where audience members tell Wayne of their emotional connection to his story while the book inventory disappears.
"It's been less than 4 hours and I have – at last count – 32 emails from professors, parents, and students who've said, 'Without question, this is the most fabulous speaker we've ever heard.'" Dr. Jahnae H. Barnett, President of Williams Woods University, says in one testimonial.
He's honed a 30-minute, 60-minute and 90-minute presentation, plus Q&A.
Currently, Wayne is nonexclusive and is booked through his website.
For more information and to book Jimmy Wayne, visit: https://jimmywayne.com/take-action/