JAMESTOWN, N.Y. (CelebrityAccess) The National Comedy Center in Jamestown, N.Y., will celebrate the centennial year of Ernie Kovacs with the acquisition and display of never-before-seen material and rare artifacts courtesy of the comedian's estate.
The acquisition and exhibit were announced today – on Ernie Kovacs' 100th birthday – by the National Comedy Center and Kovacs estate executive Josh Mills.
The Collection includes notes and sketches in Kovacs' own hand, annotated scripts, candid backstage photography, screen-used props and wardrobe, personal effects, and rare production documents that chronicle the career of the comedian.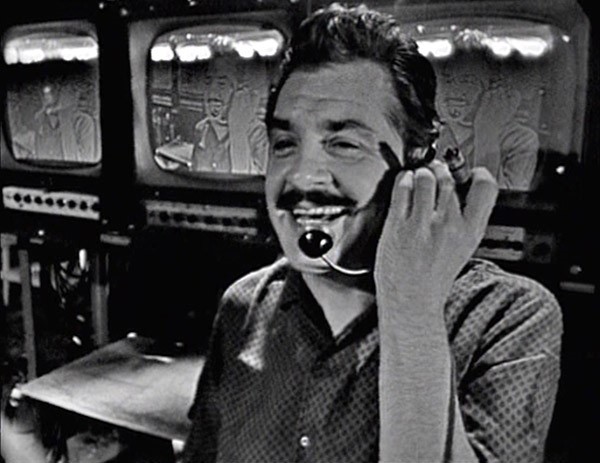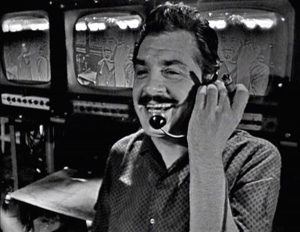 National Comedy Center archivists, in collaboration with the Kovacs estate, recently identified the material, which was personally retained by Ernie Kovacs and his wife/creative collaborator, Edie Adams, and had been packed away since Kovacs' untimely 1962 death at the age of 42.
"We are so pleased to partner with the National Comedy Center to celebrate Ernie Kovacs' centennial," said Josh Mills, executive for the Kovacs estate and son of actress/comedienne Edie Adams, who was Kovacs' wife, co-star, and creative collaborator. "Most of this material has never been exhibited before, so it's an unprecedented, first-hand look at Ernie's comedic genius and his unique approach to his work."
"Ernie Kovacs' pioneering comedic spirit has influenced generations of comedians and entertainers," said Journey Gunderson, National Comedy Center Executive Director. "We are honored and thrilled to present our visitors with this wonderful opportunity to learn about, and be inspired by, one of the true legends of comedy, as we showcase his archives in this very special exhibit."
George Schlatter, the producer behind TV's Laugh-In and National Comedy Center advisory board member, said, "Ernie saw life differently than the rest of us. The idea that TV is a playpen – not work, but just play – permeated his work. He was an original; he was not another anything. The National Comedy Center's exhibit will be an opportunity for visitors to watch him closely, enjoy what he does, and learn." Schlatter attended the grand opening of the National Comedy Center in August 2018, along with his wife, Jolene Brand, an actress who appeared alongside Ernie Kovacs in several of his landmark television specials in the 1960s.
The Kovacs exhibit joins rare artifacts and creative material already on display at the National Comedy Center from the likes of artists and creators including George Carlin, Richard Pryor, Joan Rivers, Charlie Chaplin, Jerry Seinfeld, Garry Shandling, Lily Tomlin, Phyllis Diller, and Rodney Dangerfield, in addition to over 50 state-of-the-art interactive and immersive exhibits.