FT. LAUDERDALE, Fla. (CelebrityAccess) Talking to Larry Richter is difficult.
Not because he's not a nice guy and not because he is guarded. The problem is he has a vast well of stories to draw from and it's hard to drill down. What was it like being on the first European tour of Nirvana? Or touring with Prince? Working with Morrissey? Or Eminem, or Keith Urban, or Bon Jovi. Just one topic could take hours to unravel. And that's part of his life these days – to gather some of his top employees of the Ironstone Amphitheater and gather 'round a hotel swimming pool and tell one of a thousand yarns.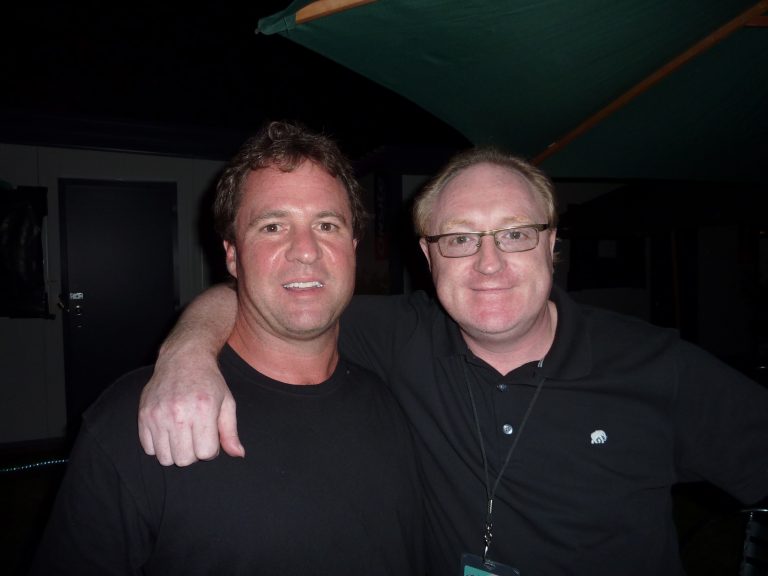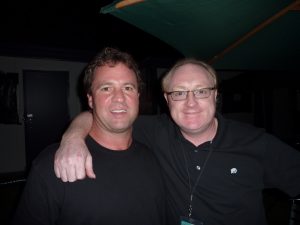 We couldn't capture it all (and not all are artist stories – some have to do with the exciting, thrilling details of show settlement) but we are honored to be able to have spoken to Larry and capture a little of who he is.
And Larry is an anomaly, one of the last of the truly independent promoters. As his contemporaries get gobbled up by the conglomerates, Richter continues to walk between the raindrops.
 "I go into buildings in Phoenix, Tucson, San Diego, Bakersfield, Stockton, Modesto, Reno, Redding," Richter said. "Lots of B markets throughout California and a little bit of Arizona, trying not to go to war in LA and San Francisco with AEG or Live Nation. I see no need for that."
The indies can be counted on one hand these days – I.M.P.'s Seth Hurwitz, Jerry Mickelson (and until recently, Arny Granat) at Jam in Chicago …
"And Don Fox at Beaver Productions," Richter said, finishing the thought. "He's the most fiercely independent of all of them. Beaver Productions used to do every ZZ Top show in Canada and America. They helped get me the gig as the tour accountant for ZZ, which I did for a number of tours." 
He created Richter Entertainment Group in the early 1990s after years of being tour manager (and/or accountant) for acts from Nirvana to Bon Jovi to Prince, Keith Urban, and The Moody Blues. REG moved into the Special Event space in 1994 and handles events from those related to the Super Bowl to corporate events and fundraisers with groups ranging between 100 and 40,000. 
Meanwhile, REG is the exclusive promoter for the 7,000-capacity Ironstone Amphitheater, one of the most photogenic venues in the U.S., located in the deep pines of the foothills of Central California, next to the small motorcycle-destination town of Murphys and its vintage shops and hotel. There, Richter and his crew bring in packages, with the necessary, affordable pricing, like Boston with Joan Jett & The Blackhearts, or Toby Keith, introduced by Dan Rather, or Lady Antebellum, John Mellencamp, or Lynyrd Skynyrd.
Nearby, in the Central Valley, REG is introducing the Fruit Yard Amphitheater, which Richter describes as a smaller version of Ironstone. 
We've broken down the interview in parts, with Richter explaining how he got into the business by promoting a college show featuring Greg Kihn, The Untouchables and Fishbone at UCSB to tour management and accounting, to venues and how to compete with the big boys (or, at least, how to work around them). Band management, too.
Check out Part one  here
The Ironstone Amphitheater is a real surprise. It's well run, it's pretty, the staff is great, and the ingress and egress are surprisingly less than nightmarish.
Well first off, I must tell you that the Kautz family has spent years creating one of the most beautiful wineries in the world and Stephen Kautz runs the operation and works his ass off to keep the winery and the venue in A+ shape. The town of Murphys is amazing, a step back in time in the foothills of Yosemite and we strive to bring world-class entertainment to this special place. We pay attention to our customers and try to make their time with us great from start to finish. We do polling and pay close attention to social media and address all concerns
As a matter of fact, last year in an article written by the music writer at the San Jose Mercury News he named the 5 must-see music venues worthy of a roadtrip in the state of CA and Ironstone was on that list. We were lucky enough to be in the great company of the Hollywood Bowl, the Santa Barbara Bowl, Vina Robles, and The Green Music Center.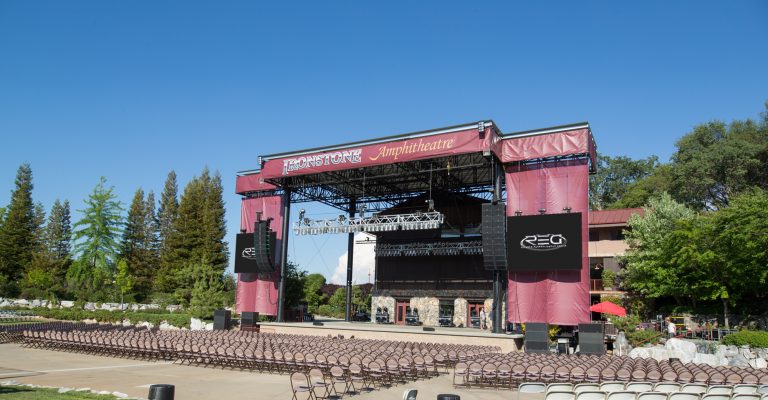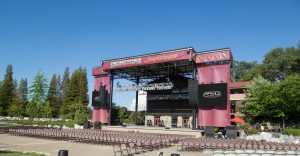 As you know, the Ironstone dumps into a two-lane country road. If you remember back in 2014 we had a small roof and a small stage and it got to the point where I had both Aerosmith and  Lady Antebellum booked that year and in the end only did one of the shows due to the production limitations.
I knew the production manager from Lady A, as we had toured together in the past. I called him up and said, "Listen. We're a 7,000 seater. I know you're doing Irvine and The Gorge and are used to going into 18,000 seaters. How many trucks do you have?"
He said he had 14.
I said, "Well, you're going to leave 10 of them in the parking lot because I can't hang your show."
The country guys can at times be a bit more accommodating as they have had their share of playing less than ideal scenarios in their past and, so they agreed to do that, and they hung what they could.
Meanwhile, the Aerosmith guys said, "No!. Steven Tyler knows he's paying for 14 trucks' worth of production. He wants to see it up."
So, I made a hard decision, because the family that owns the Ironstone Vineyards was very happy with what they had and they didn't see the bigger picture, so I convinced the owner, John Kautz, to knock down the old roof and I bought my own roof from Brown United and installed it. We widened the loading docks, made the stage bigger, added dressing rooms at a cost of $1 million of my own money. Along with it came an extended contract.
John Kautz, who was watching the six semis of the new big roof come in, said, "Hey, Richter! Come here! That erector set of yours was a lot bigger than I thought it was going to be."
I got a multiyear deal out of it and we were able to start doing Boston, Matchbox 20, Steely Dan, Sugarland, Little Big Town, Toby Keith, Darius Rucker. Ten-twelve truck shows.
Frankly, right now, I can hang more than Shoreline. It was a worthy investment. It hurt, yes. My wife said we could have paid off our house with that.
But I heard about Ironstone from a friend and I thought it was the most beautiful spots I had ever seen. It was right up there with Red Rocks and the Gorge.
I said, "We've got something here. You don't realize what you have."
The year before I took it over, they had done one Dave Koz show and one Robert Cray show. I came in the next year and I think we had Carrie Underwood, The Doobie Brothers, Steve Miller. We just stepped it up enormously.
Again, I pay my bills. We take care of the bands. The word gets out. Nevermind that CAA and WME often place me on the road with some of their biggest clients to look after the business, so they tend to trust me when it comes to taking care of their artists. Many of whom, were my former clients. Let's just say that quite often I know what the bands I'm trying to buy have earned, as I've settled many of their shows.
Sounds like your wife puts up with a lot.
We got married five years ago. She's in the supplement business. She works for Life Extension. They make the most high-quality supplements and vitamins in the world. She has nothing to do with this business, isn't a giant music fan. I definitely have to give her a shout-out because in our first three years together, I might have been home three months out of 12, but she understood.
She understands this is my passion. My dad was a part-time theatre producer and I grew up with a love of live theatre and music. It morphed into rock 'n' roll.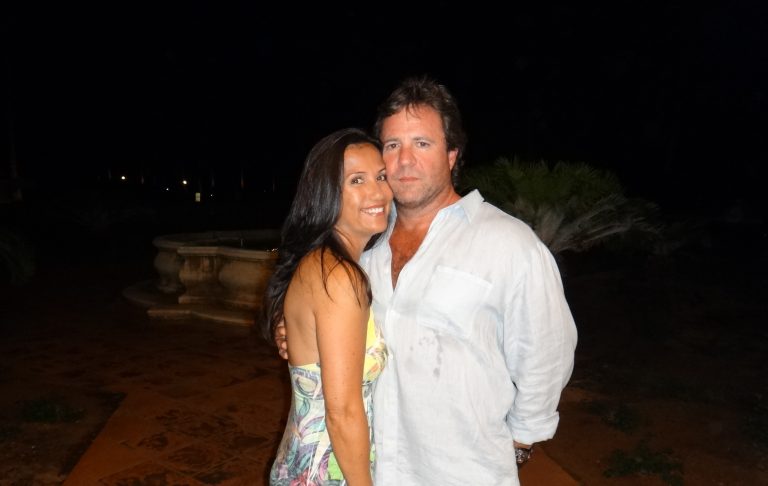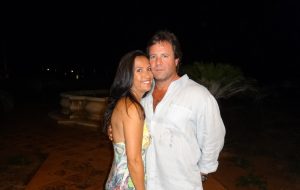 The staff at Ironstone is top notch. Just saying. I dealt with the box office there and the word "dealt" is definitely not right. It was a great experience.
Just so you know, our operating handbook is very important, and the people that I bring in. I surround myself with people like my FOH/operations manager, Jay Sheehan, and production manager Steve Allen, who come out of San Diego. And then there are my No. 2 and No. 3 people, Billy Cohen and Colleen Kennedy. If I had to use people, only from up there within 30 miles, the talent pool would be very, very limited.
So, I bring in a team and the costs are much higher than any other promoter because I put people in hotels because I'm not going to make somebody drive down that curvy road at 4 a.m. after working 20 hours.
But it's worth it to me to have great staff there, to hear a comment like that from you. We are all about the customer experience and making it memorable, and giving them a real compelling reason to do that drive and come back, as opposed to going to Shoreline or something, you know?
It's my pride and joy.
Ever since we've been involved, we've ranked in the Top 100 amphitheaters in the world and I've been as high as No. 61. But that's going up against Pine Knob and Jones Beach or Wolf Trap, places that are doing 100 shows a year, versus our 10.
We generate high grosses with creative scaling and having a ticket priced for everyone. From the dinner pkg VIP tickets up front for the Silicon Valley folks that want that experience, to the GA lawn. We have a lot of lawn. Two-thirds of the capacity is lawn, which is hard to make the money on, so we price it properly, and it works.
For a 7,000-seater that only does 10-ish shows, to be ranked in the Top 100 amphitheaters every year with people who are doing 100 shows is something I'm very proud of.
The VIP area is very well done, with its lawn area, tables and elbow room.
That's only three years old. We toyed with the idea for a long time because it's akin to all the corporate boxes, like you'd find at Shoreline, or like a suite at the Staples Center.
What is some of the positive feedback you've received from touring productions and/or what negative feedback did you receive that you took to heart?
First off, what you mentioned about the parking and the traffic: about five years ago on social media, on a sold-out ZZ Top / Jeff Beck show, on Yelp and TripAdvisor, etc., there were people posting pictures of the dirt and the dust in the parking lot and saying it was taking two hours to get out of this damn parking lot.
I took that to heart as that is a challenge that just goes with any gathering of thousands of people.
Still, it didn't satisfy my consumer. So, I threw money at the problem. I brought in a professional company to do parking so that people weren't parking willy-nilly. They could all drive straight out as opposed to doing a three-point turn to slow down the guy behind them.
We brought in the CHP to control the traffic light – the one light – in town and the stop signs to allow the egress. We were able to knock down what, four years ago, took two hours and 15 minutes to get out of a sold-out show to, last year at Toby Keith, empty lots in 45 minutes.
Then, the social media, after that, was saying, "I don't know what this lady was talking about because we were out of there in 45 minutes. Yeah, our car was dusty because it's a gravel lot" but we have water trucks that go out and try to keep it down.
I actually toyed with an idea of selling the back of the ticket to a local car wash for $5 off. The only problem is there is only one car wash within 10 miles.
But there was a problem, and we fixed it.
As far as the tours coming in, my brother, Mike Richter, who opened the place with me, he's the production manager for Sammy Hagar, Brian Setzer, REO Speedwagon, Pat Benatar, and Idina Menzel. Over the years, he was always the production guy and I was always the promoter. We both wanted an experience that, if we were on that bus at 8 a.m., we would get off the bus and have everything we wanted: good production, good crew with no attitude, and great catering. Those three things make for a perfect day. No union guys saying you can't touch this or that. None of that crap.
So, I invested in the roof and I invested in my personnel to make sure we had the right people there.
Back when I was working for Bill Silva, we did a Bob Dylan show in a venue that wasn't a venue. We found a hillside in a housing development that was being built. Bill said, "Well, shit, it's a natural slope. If we just build a flat pad and put a quick rain tent over the top, we can do some shows there."
Across from the backstage trailers they were literally rough-framing houses. So, one of the two shows  had an old school, longtime veteran production manager. I watched him get off the bus at 7:30 that morning with a tape measure (because we had to use ground support) and he got up on a ladder with his rigger and said, "If I don't have the 23-foot, 11-inch clearance that you promised me, then we're not doing the show. We're getting back on the bus."
He measured and it was as promised.
"All right, fine! We'll do it."
He rolled up, getting out of his bunk being bitter and that set the tone for the entire day.  I said to myself, "I'm not going to be that guy. I have to make sure I have another plan, or a fallback."
I'd been a promoter before I was on the road so I just continued to do that and had the corporate stuff so I wouldn't have to be that 65-year-old guy, rolling around in a bus.
So, based on that philosophy of the good catering, good production and good attitude, the swag I give out to the band at every show says, "Best Day Ever." There is a front of house guy named Rasta John who, when you asked how it's going, he would say, "Best day ever." So somewhere on all the swag we give out it says, "Best day ever."
"You going to another shed tomorrow where you're show 21? Well, you'll wish you were back here by about noon tomorrow".
I'd get notes in the afternoon going, "Dammit, I wish we were back there."
That's the philosophy: Make it user friendly and understand what the tours are really after because I am one of those guys.
I can't remember any complaints from touring people, ever, except that my roof wasn't big enough, and I fixed that.
Can you talk about the new venue in Modesto?
It's called the Fruit Yard Amphitheater and it's literally on a 1,200-acre fruit yard property. The guy who owns it is a longtime Modesto resident and farmer named Joe Traina. I was connected to him by another gentleman from the area and we went in and he told us his idea.
We modified it, took out a pencil and redrew it and made it proper, and he built it!  We opened up last year with Amy Grant as a test show. We just put Frankie Valli and Willie Nelson on sale yesterday and we're going to do about 10 shows this year.
It's basically a half-sized version of Ironstone. The reason I did that is because my costs are high at Ironstone –ie.. I put $5,000 into hotels for each show, at least, to keep my crew safe. So when I would try to do a show with Boz Scaggs and Michael McDonald, a beautiful package but it's a show that's going to sell 3,000-3,5000, it was hard to do at Ironstone.
So, I had to stop doing those shows. It just wasn't worth the effort. But I figured if I had a smaller place where the costs are lower, then we could pick up all the shows we can't do at Ironstone. So, I cut a deal with this guy.
The owner of Ironstone said, "What are you doing? You're now competition in our own backyard."
I said, "Steve! Think about it. He is building it anyway so now I can control both calenders and put the right shows into the right space.
Modesto was a stop for Eric Church during his early touring, then they'd bypass Fresno and hit Visalia. Seems like it has value, at least to country agents.
Country agents, for sure, and definitely for the Boz Scaggs of the world, the Rick Springfields. The '80s packages. They're not going to do 5,000 people and I wouldn't be able to do them at Ironstone.
It's complementary. We're not competing with ourselves. I'm just able to do shows that I would otherwise have to say no to, or take indoors to the Bob Hope Theatre, for instance, which is beautiful but, in July in Northern Cal when the weather is beautiful, why not be outside?
Plus, there's the possibility of old-fashioned artist development. Take them to the small shed, then the bigger one.
Absolutely. When I used to work for Bill Silva, we had this constant battle back-and-forth with bands like The Cult. We'd do the band in a club and a 500-seater and lose money. Then we'd get them to a 1,200-seater we'd lose money. Then 2,500 and lose money.
Then they came out with the Sonic Temple album and "Fire Woman," and blew up overnight, became an arena act and we made an offer to the manager at the time. Avalon came in with $10,000 more and management forgot about the three plays we did, and we lost the act that time.
Which is sort of what I go through now with somebody like a Justin Moore or a Chris Young or a Jake Owen. I can do these younger country guys but when they hit their mark, Brian O'Connell or Louis Messina is going to get them. So why do I bother?
Well, I bother because this year Justin Moore is not a Messina headline act so I can still have my hands on him. Same with a Chris Young, although that's [John Meglen / Concerts West] but they can do spot dates. Toby Keith doesn't like to tour to that extent. A lot of these guys don't like to come to California because they don't think anything exists out there other than Stagecoach and some State Fairs and festivals.. So, I have to incentivize them to go West.
When I first did Toby or Lady A, it was because they were doing a festival somewhere in the area and we were the surrounding show, to make it worth them having two dates to come all the way from Nashville. Well, the last two years with Toby Keith, he played Del Mar and Santa Rosa, and I was the surround date.
This year he wasn't going to do it, so I decided, OK, he hasn't been to Ontario, Calif., in at least 12 years, or Bakersfield in at least 12 years. So, I made him a three-show offer for Friday-Sunday to give him the impetus to load up the trucks and send the crew west. I did it myself. I made him a three-show weekend and now we have him Aug. 23-25 – Ironstone, Bakersfield and Ontario. I just have to get proactive and make shit happen because nobody's going to do it for me.
The hardest word in the promoter vocabulary, that Bill Silva taught me many years ago, is the word "pass." There's a lot of ego involved, you don't want the competition to get the show but sometimes it just doesn't pencil out.
I bought a few shows over the years with my heart. I'm a massive Boston fan so I always wanted them at Ironstone. So, the first time we did it, we sold it out. The second time a year later, which was too soon, we didn't. I shouldn't have done it but I'm such a massive fan I wanted them in my place, and I wanted to see Tom Scholz play, you know? Growing up in Providence, I saw them every time as I could, as a kid.
If I bought with my heart, I'd have Steel Pulse and Boston every night. But I have to be in tune with what the market can bear.
If you could put a band in front of a large crowd, a surprise performance because the band deserves a large crowd, what would it be? For instance, if I could put The Lone Bellow in front of a large audience, I would.
Well I've always wanted to get James Taylor, Neil Young, Carlos, Bob Dylan, The Who into the room amongst many many others.
In all my years traveling with Clapton I became really friendly with Derek Trucks and Susan Tedeschi. I hang out with her brothers and she'd be around a lot. They're Boston guys, I'm a Providence guy. So, a show I always wanted to do was a three-act show of Tedeschi Trucks, Peter Frampton and Steve Winwood. I just thought it would be the most perfect combination. To date we haven't been able to make it happen.
At the moment, I'm working with a band called Tempt right now and it's 80s/90s rock. The next rock show we do, I can assure you that they will be on the bill.
They sound like Foreigner, Bon Jovi and Def Leppard. They actually won a contest and opened up two Bon Jovi shows at Madison Square Garden this past May.
We began to work together after that show. I have them on Bon Jovi's cruise in April going up the Caribbean.
Is Tempt the only band you're currently working with?
It is. I've managed bands on and off over the years. I had a band called Common Sense that started in Santa Barbara. It was a rock/reggae band out of Laguna. Back in the day, No Doubt used to open for us.
We had a deal with Virgin and that went away but they let us keep the record. I managed them for 12 years out of college before I went on the road. They owned California but weren't willing to get in a van and go to Texas and not make money but widen the fan base. They were used to going into The Belly Up or Slim's or the Great American or the Santa Cruz Civic and we'd make $10,000 a night as a club band.
They'd send a roadie in a van up to San Francisco while they'd all fly up on Southwest. They were living a nice, easy life.
So, they didn't get their head around the fact that this is how you break a band, to get out there in front of the people. I got them on the Warped Tour and that got them a lot of exposure. Funny enough the Sax player from that band has been with Lenny Kravitz for 15+ years, the drummer plays for Jow Walsh, Stevie Nicks and others while the bass player also tours with Joe Walsh and more.
More n number of years I managed a singer/songwriter from Nashville named Matthew Moon who is just amazing.
But management is a tough, sticky wicket. I managed a child actor that I met. He was in the stage version of The Lion King. He was the young Simba.
I met him when he was 11. I moved him and his mom to California. I got him signed to CAA for TV and film. He's a good-looking kid and I'd have him open up at Ironstone all the time. He would do Michael Jackson stuff. He was super cute and had a great voice.
Then he hit 15, grew to 6′ 3" and became just another good lookin' kid with a decent voice. His film and TV career ended up taking off and he got lots of commercials and he was on "American Crime," starred in the recent movie "Superfly" and the TV show "Grown-ish."
Long story short, the momager said, "Why isn't my boy as big as Justin Bieber?" I had brought in The Who's keyboard player and a musical director for many acts, Loren Gold, to be his writing mentor and teach him how to improve his guitar playing. I told her he just wasn't there yet, and she got tired of waiting, fired me.
Thank God we had worked out a perpetuity deal and I got paid back all my money. Meantime, he's really making money in TV and film. But he wouldn't be there if it wasn't for me. Management can be super frustrating.
I love it when it works, but it's tough. It's babysitting, there's a lot involved. I backed away from it but Tempt was so good that I just said I had to get in on this thing.
I've been doing showcases with them, getting them gigs, doing what I can. Just earning each other's trust.
We are working together as they put the new record together and we hope to have them working 6 nights a week in a town near you in the near future
Doc McGhee and Bill Curbishley, who are mentors, found themselves in great places, a longtime ago, grabbed a hold of stars and they did their thing and made history.
Jon Bon Jovi and Mick Jagger are the two smartest musicians I know. Jon will walk into my office on a random Tuesday and go, "OK, last time in Omaha we did $12 a head in merch. What are we going to do tonight?"
He knows. He knows everything. Whereas, different artists and managers get involved to different degrees. Whatever works for that organization, works.
I do my thing and the guys I work for are comfortable that I am watching the money.
I work closely with Paul Korzilius who has been a great friend and mentor on everything Bon Jovi as well as numerous side projects that we do together. This man knows everything about every aspect of the live show and tour.
What about social media? As a manager, do you feel you need to keep your acts' fingers off their phones before they send out a tweet?
I have to be honest with you, with Tempt, for instance, they're all about 21. Their fan base is 60-year-old people flying in from Vegas for a 40-minute showcase. There are 50-year-old women coming up from Baltimore because they're such big fans. They have captured the attention of real R&R fans of all ages, but the bulk of their fans are younger. Their fingers are on the pulse of social media and these guys live on social media. I mean, every day, they're posting life, talking back and forth, responding to their fans and it's a great thing. It's the way the band is breaking. I don't stand in the way. They have 1.5 million views on YouTube.
So, what does the future hold for Richter Entertainment Group?
We're trying to grow the market share.
Our goal now is to get us more into that destination/vacation festival space. The cruise ship on dry land concept. I think there is definitely water to be held there. We're curating two or three new projects right now.
We're looking to broaden our wings outside of America while continuing to go into buildings up and down the coast of California and into Arizona and next a bit more in the Northwest.
Last year we promoted 20 shows and produced numerous corporates This year we're on track to do 50 shows plus corporates and festivals.
Any particular agents worthy of a shout-out?
Rob Light has been a mentor and a rabbi to me from day one, as has Marc Geiger, back from the Triad days. Dan Weiner is another mentor and sounding board, and just a great guy who believes in what we do and knows we take care of his clients. Chris Dalston, Rick Roskin, Brett, Steinberg, Mario Tirado, Brad Bissell at CAA. Brad Goodman, Brodie Becker, Barrett Sellers, Scott Clayton at WME. Lots of great people I get to work with.
Anything else?
Basically, I like being my own guy.
I was really lucky the day Bill Silva called. At the time, the company was Bill, John Nelson and myself working out of Bill's apartment in San Diego. Alli McGregor, Darin Murphy and a ton of great people worked for Bill when I was there. We had some great people, did some great shows and I cut my teeth and made lifelong friends and memories.
I am always looking for new and unique projects. We are doing more family shows and comedy than ever before and it's doing well.
We just like to do a good job and get a thank you at the end of the night. Or, at least, we want people to not say we sucked.
From California to Russia, Beijing, to Buenos Aires,  I've seen it done well and piss-poorly and everything in between. From Marcel Avram to Mr. Udo, Andy Bechir to Paul Dainty, I've worked with them all. All those gigs make it easy for me to set a high bar, and we do.
I brought my uncle to a show once with an old-school Italian promoter during the Page & Plant final tour. I knew they were trying to play games and as my uncle didn't understand the "settlements" I always referred to, he asked to come in and watch. My uncle is from New York but has lived in Italy for 30 years and I told him to come to settlement and not let on that you speak Italian. For the first half hour, they're talking back and forth in Italian and I knew they were taking the piss on every line item. I asked Henry if he wanted to take a potty break and he said, "They're ripping you off left and right."
I told him, "Do me a favor. When it comes to a big number, like rent or something, I want you to bust out in Italian and let them realize that you heard everything they've been saying."
I've got to tell you, it was a Kodak moment. I wish I had a camera. The look on their face? Talk about priceless.
I was always good at math but never great with languages, but I do know what a stagehand should cost on a holiday Sunday in Istanbul.
I'm just trying to blaze my own path while battling for shows in some markets that are busy in their own right or are within radius clause distance of many other venues. While many shows and buildings can coexist in the Northeast due to the volume of venues and population, the same holds true in Northern California, but it is currently a daily struggle to make that point to some agents and managers, especially when some of the competition is coming in as part of national multi-show deals.
I'm not the guy with the unlimited checkbook so I have to make smart decisions, and, at the end of the day, the biggest thing is to just do a better job than the other guy for both the patron and the tour.
I spend my days trying to keep our team working at a very high level while trying to carve out a little time to get out on the boat or to get up to Fenway to see my beloved Red Sox.
At the end of the day, It's about the customer and the tour. Make them happy, go above and beyond, and just pay attention to doing the right thing. It's gotta be personal, and that's why they want to come back. That's all I need, to give everyone "the best day ever."