FT. LAUDERDALE, Fla. (CelebrityAccess) Talking to Larry Richter is difficult.
Not because he's not a nice guy and not because he is guarded. The problem is he has a vast well of stories to draw from and it's hard to drill down. What was it like being on the first European tour of Nirvana? Or touring with Prince? Working with Morrissey? Or Eminem, or Keith Urban, or Bon Jovi. Just one topic could take hours to unravel. And that's part of his life these days – to gather some of his top employees of the Ironstone Amphitheater and gather 'round a hotel swimming pool and tell one of a thousand yarns.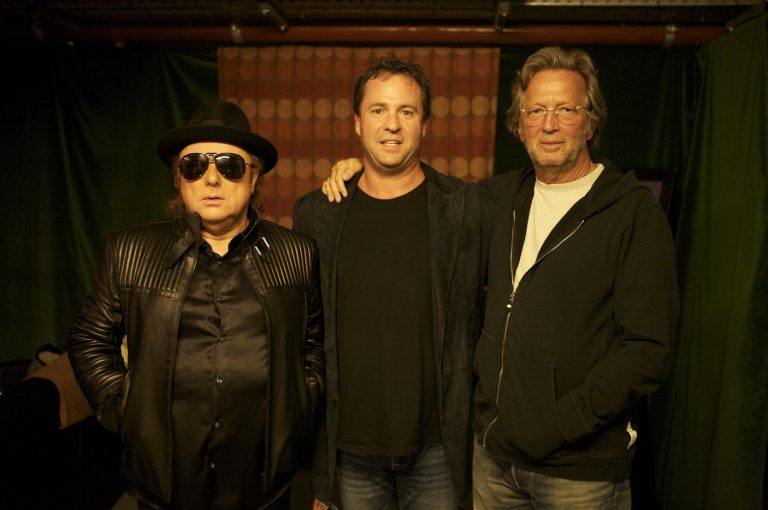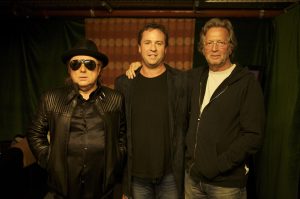 We couldn't capture it all (and not all are artist stories – some have to do with the exciting, thrilling details of show settlement) but we are honored to be able to have spoken to Larry and capture a little of who he is.
And Larry is an anomaly, one of the last of the truly independent promoters. As his contemporaries get gobbled up by the conglomerates, Richter continues to walk between the raindrops.
 "I go into buildings in Phoenix, Tucson, San Diego, Bakersfield, Stockton, Modesto, Reno, Redding," Richter said. "Lots of B markets throughout California and a little bit of Arizona, trying not to go to war in LA and San Francisco with AEG or Live Nation. I see no need for that."
The indies can be counted on one hand these days – I.M.P.'s Seth Hurwitz, Jerry Mickelson (and until recently, Arny Granat) at Jam in Chicago …
"And Don Fox at Beaver Productions," Richter said, finishing the thought. "He's the most fiercely independent of all of them. Beaver Productions used to do every ZZ Top show in Canada and America. They helped get me the gig as the tour accountant for ZZ, which I did for a number of tours." 
He created Richter Entertainment Group in the early 1990s after years of being tour manager (and/or accountant) for acts from Nirvana to Bon Jovi to Prince, Keith Urban, and The Moody Blues. REG moved into the Special Event space in 1994 and handles events from those related to the Super Bowl to corporate events and fundraisers with groups ranging between 100 and 40,000. 
Meanwhile, REG is the exclusive promoter for the 7,000-capacity Ironstone Amphitheater, one of the most photogenic venues in the U.S., located in the deep pines of the foothills of Central California, next to the small motorcycle-destination town of Murphys and its vintage shops and hotel. There, Richter and his crew bring in packages, with the necessary, affordable pricing, like Boston with Joan Jett & The Blackhearts, or Toby Keith, introduced by Dan Rather, or Lady Antebellum, John Mellencamp, or Lynyrd Skynyrd.
Nearby, in the Central Valley, REG is introducing the Fruit Yard Amphitheater, which Richter describes as a smaller version of Ironstone. 
We've broken down the interview in parts, with Richter explaining how he got into the business by promoting a college show featuring Greg Kihn, The Untouchables and Fishbone at UCSB to tour management and accounting, to venues and how to compete with the big boys (or, at least, how to work around them). Band management, too.
So, can we break down your career? What are the current bullet points?
I'm a promoter, tour accountant, event producer and venue operator, with exclusives on two amphitheaters in California, the Ironstone, a 7,000-seat shed, and I'm the exclusive promoter at a new shed just opened with one show last year, full season this year, in Modesto called the Fruit Yard Amphitheater.
It's literally built on a farmer's farm. He produces 80 percent of the dried fruit in North America. If you eat trail mix, it's his dried fruit in there. He has a restaurant (The Fruit Yard) and always did weddings by a lake and had done some small events, like American Graffiti Weekend every year because that's where they shot the movie. We have Frankie Valli And The Four Seasons playing on a Friday night in June during the festival.
He's the guy that would bring in a mobile stage for The Beach Boys in the summer every year and he decided he wanted his own venue, so he built one.
We went down, my production guy and I, and, along with Joe, designed what we thought was appropriate. It's basically a half-sized version of Ironstone. We drew up plans for him and he built it. So, if you build it, they will come. That's our hope.
In the meantime, people need to get from LA to San Francisco. and the Bakersfields and Modestos and Stocktons and even Ventura and Thousand Oaks are in the middle and I go in there, if I can get the right building deals.
I have a buddy named John Balogh who tells wannabe promoters to not go to the big cities. Plant your flag in the small towns where there isn't competition.
Exactly. Fresno, the Saroyan Theatre, the Stockton Arena, the Bob Hope Theater, The Fox in Bakersfield, Rabobank Arena, the CBB Arena in Ontario, the Valley View Center Arena in San Diego –  all those B to C markets, if you will. It works for us, as long as we have the right deals.
Also, I do a lot of corporate and private events where we buy the live talent and handle the live production. We do a lot of Super Bowl parties. My company comes in through an event planner who's doing the décor and the design for ESPN or DirecTv at the Super Bowl, and we buy the talent and do the live production aspect. I recently did the talent buying for a giant insurance company. We had Journey play for their company Christmas party for 22,000 people at the convention center in San Antonio.
They said to me, on the curb of Kurt and Courtney's apartment off of Melrose, "Here's your ticket. There are three rules: No. 1, forget about the money. No. 2, try to get to all the shows but No. 3, make sure nobody dies. Good luck."
Years ago, I had Katy Perry play for the birthday party for a wife of one of the Koch Brothers at their estate in West Palm Beach.
We work with a large hotel group with properties in the U.S., Mexico, and the Dominican Republic. We also work with Warren Hill on joint projcets including his festivals in Mexico and numerous new projects that we're going to unveil in the next 12 months.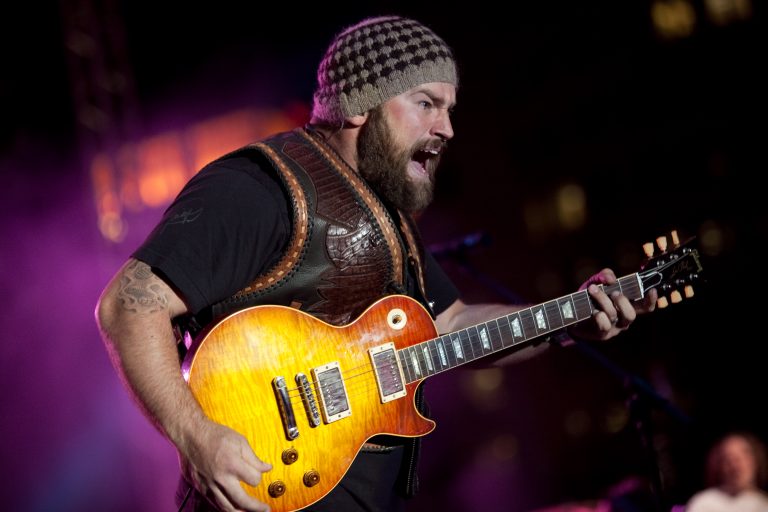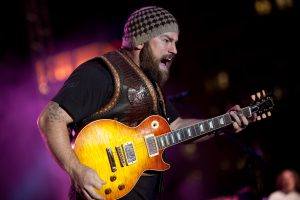 Again, the festival space in the US is full. If anything, festivals are not happening as opposed to being added. There are only so many headliners to go around. Again, it's a space that I don't want to battle.
In my mind, doing a festival in the US is like going into LA. The market's flooded, so why bother? We're going out of the country and we took the cruise ship idea and said, "Let's stay on dry land" and, instead, we go to an all-inclusive resort, and both the patrons and the artists have the ability to get away. First of all, it's all-inclusive so everything's in the price but in-between shows they can go scuba diving, they can play golf, they can do excursions to the ruins. They're not stuck on a boat.
Zac Brown does one, Phish does one, Luke Bryan does one down there. Widespread Panic. A lot of people do these things. We're following that model and getting into that space.
How did you get into this?
I started as a promoter for Bill Silva. I came out of UC Santa Barbara where I was a concert buyer for two years for the school. I had a job after Moss Jacobs (Goldenvoice/Nederlander) and before (AEG Presents President) Rick Mueller. It was a good pedigree that came out of UCSB.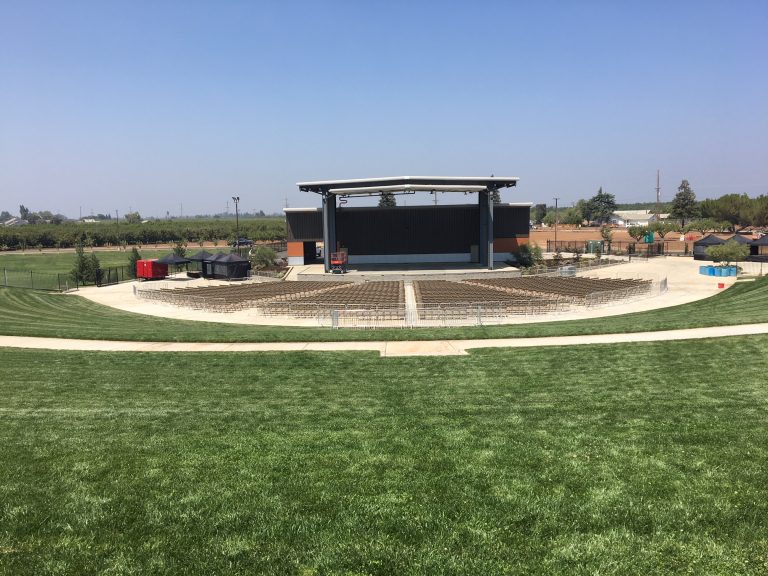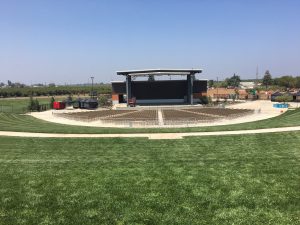 Brett Steinberg worked with me on the school's Concert Board. He went on to be an agent at CAA and I went on to work for Bill Silva but first I managed the Santa Barbara Bowl my senior summer because they needed someone local and it had changed hands from Avalon to Roger Shepherd and Larry Ahearn. They were at Avalon and spun off in 1986 and started their own company for a minute called Pacific Concerts. It only lasted a couple of years because they didn't really have any venues. They had the Bowl for a year and then they lost it back to Moss and Nederlander.
I started with a massive frat party for the fraternity I was in. It was the biggest fundraiser in the country every year for charity and, somehow, I was the sophomore in the house and the job fell into my lap.
Again, the festival space in the US is full. If anything, festivals are not happening as opposed to being added.
I was the long-haired guy from Rhode Island who looked very out of place in Santa Barbara and my big brother in the frat was supposed to do the party on a Saturday night because we had 50,000 people come into town for this event, which was called ISVT. Two hundred sororities sent girls in bikinis to play beach volleyball in Santa Barbara for a weekend. Hence, the guys would come. It got so big that Santa Barbara kicked us, and we had to move it to Malibu.
The first show I did in the backyard of my frat house sold out for 4,000 people. I hired Steve Macfadyen (who went on to work for BGP, Live Nation and the Concert Industry Consortium) to bring in a big stage and everything. This was 1985.
I had Greg Kihn, Fishbone and The Untouchables. It was the first show I ever booked, and I got on the phone with Don Muller (William Morris, Nirvana's agent, etc.), to book one of them. I was on my way to law school. I had taken the LSAT. Then I got on the phone with an agent and he said, "Well, it's $50,000 for the band." I'm, like, "No! Five grand."
I used to play in a bunch of garage bands but I wasn't good enough of a player, professionally. I just sort of found my calling with the back-and-forth of negotiation. I walked out in the crowd that night and saw that my ear "heard" what people wanted because we sold it out, sold 100 kegs of beer. Moss Jacobs walked up to me in the crowd and said, "Hey, did you do this?"
I said yes and he said I should do it for the school.
I basically walked into the face-to-face interview and bullshitted my way into the job.
So, after that college party, you wound up working for Bill Silva?
First, it was the Santa Barbara Bowl, which I managed for one season in 1987. Then I went to work for Silva for a few years, then I got a call to go on the road to be the accountant for Great White in 1991.
One of my best friends was the tour manager. Two weeks into the tour, the management called me. It was Doug Goldstein and Alan Niven, who were managing Guns N' Roses at the time. They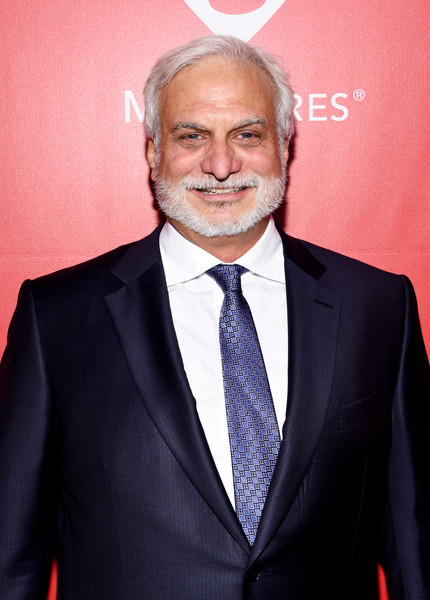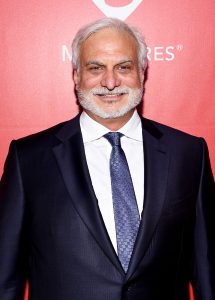 called me up and said, "Listen. The tour isn't doing very well. We've been telling the tour manager to fire you but, in reality, we're firing him." That's a long story.
My second tour was managing Nirvana in 1992 on Nevermind, through Europe, when they were the biggest band in the world. I went with Kurt and Courtney, who was pregnant at the time. I took them around Europe and played Roskilde and Redding and Leeds, headlined bullrings in Spain with Pearl Jam opening.
From there I did Prince and Sting, as an accountant. It just rolled on and on: Prince, KISS, Rod Stewart, Eric Clapton, The Who, Van Morrison, Bon Jovi, Miley Cyrus.
I've been basically on the road for 28 years either as tour manager and accountant or just accountant.
Somehow, I missed the part where you talked about your background in accounting.
Not at all. What I do have is a promoter background. Usually, the tour accountants are CPAs or proper accountants. I'm terrible at it and I hate doing the cash part of it.
But, by being a promoter, at settlement, I know what they are dealing with.
So, I just learned from osmosis, really, what it takes to be a promoter and how the game is played. I'm the perfect guy to sit on the other side of the table and protect the band's interest.
Reminds me of Mike McGinley. A few say he is known as "The Goon" because of how he could get every penny possible for the band.
That's right. And, funny enough, when I got Nirvana, John Silva and John Cutcliff called me a week before they were leaving and I had to go up and meet with Kurt and Courtney at their apartment to be approved by them, with the kiddie toys on the floor and the crayon drawings on the wall, and that sort of fell into my lap.
They said to me, on the curb of Kurt and Courtney's apartment off of Melrose, "Here's your ticket. There are three rules: No. 1, forget about the money. No. 2, try to get to all the shows but No. 3, make sure nobody dies. Good luck."
I was 23 and they were about the same age and they were the biggest thing in the world. They went to Europe with a half-sized duffel bag each with some ripped long underwear under their shorts and I went and learned through baptism by fire.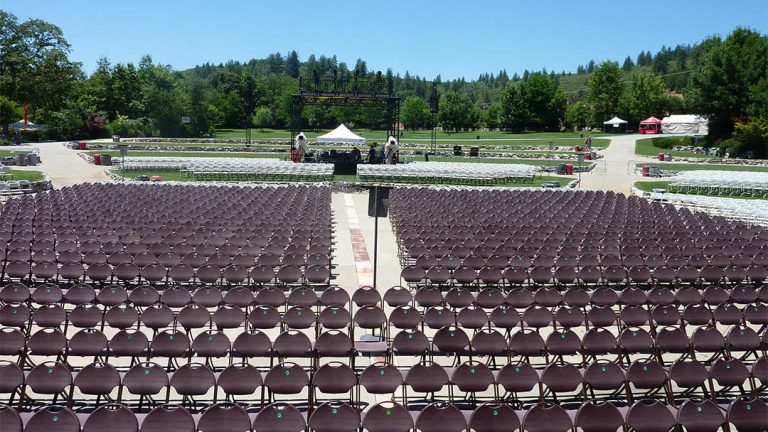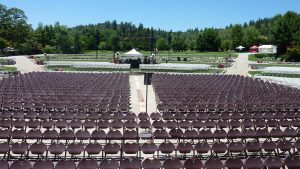 Which leads me to the next story of '93, when I got on the radar. The Goon is the guy who got me Prince and Sting in '93, which established my name as being "one of the goons," being one of his guys. He takes a commission on the guys he puts on tours, so I worked under him for about a year or so, establishing my name. Then, when my name could stand on its own, I said, "Thanks, Goon, bye." and that was the end of that.
But I was taught by The Goon, basically. Everything I didn't know from being a promoter, I was taught by The Goon.
Everything I didn't know from being a promoter, I was taught by The Goon.
As for the nickname, absolutely. That's our job. I'm going to protect Jon Bon Jovi's money this summer in stadiums in Europe as if it were my own money. I take it personally.
My job is to get every penny coming to the act, and that was the Goon. Likely, there was more yelling back in the day but today that happens one out of every 100 shows I settle because the clients I'm working for at this level, you don't want to fuck around. You want the Stones back? You want Clapton back? You want Jon Bon Jovi back? Well, then, don't steal from them.
But the Goon was the one who solidified my tour accounting legitimacy in the industry. I give total props to the Goon. If you had to have a mentor, somebody to teach you that kind of stuff, it doesn't get any better than the Goon.
He's also turned out Spencer Churchill, Jeff Mauss, Tim Duffy – a lot of guys started as goon guys. He was pretty instrumental in getting a lot of people into the biz.
Great guy, super smart guy and when it was time to take care of business, you take care of business.
Stuart Ross always says that if you want to be a tour manager, the best place to start is working at a travel agency. Learn how to get the best deals on hotels and flights.
It's true. Bottom line, I stopped tour managing because it can be a babysitting job, at the end of the day. Frankly, I stopped working when I had a band – a certain band – that had a penchant to go to titty bars.
The manager said to me on the first night of the tour, "These guys like their titty bars. There's a $25,000 limit."
I said, "What? For titty bars for the tour?"
"No."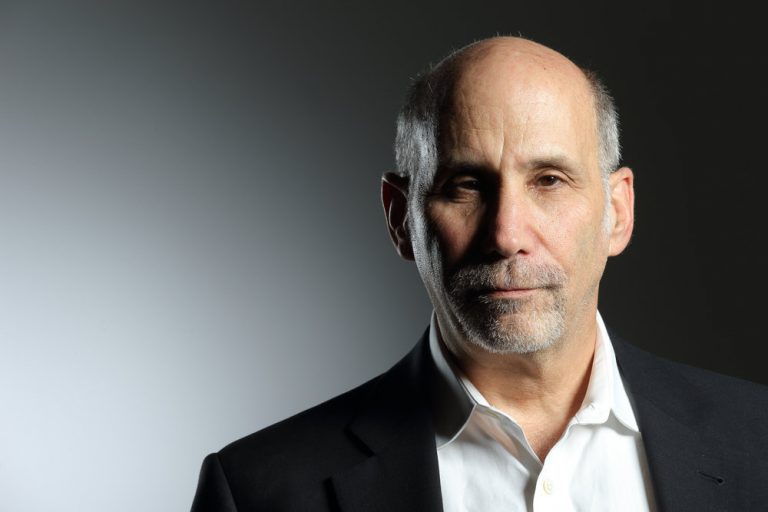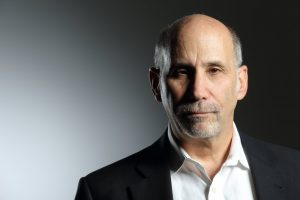 "For the month?"
"No."
"For the week?"
No. He goes, "Per night. They like their titty bars."
So, I did that for a number of years. I was able to bring my accounting skills set as well so, for a lot of tours that are not McCartney-sized or Bon Jovi, where you can't physically do both jobs, if it was Black Crowes or Van Morrison, I could do both, and that's what I did.
How does that inform your career today?
It's the same as any show: if you do your advance work, come day of show, all you should need to do is point fingers. That also means surrounding yourself with a great travel agent, with a great crew.
I literally started as a truck loader at the Santa Barbara Bowl, just to get in. I've literally done every job on the totem pole. I wouldn't ask anybody who works for me to do something that I haven't done or wouldn't do myself.
But it's all about being super organized. I'm working a week ahead of the date that we're playing.
But, five nights in the titty bars was too much. I love settling shows and doing my part to keep the tour running like clockwork and doing what I can to contribute. When it's done the right way it's a well-oiled machine. When I first started I was doing corporate events at the time. I only started promoting about 15 years ago. I was drawing a road salary and a lot of what you're getting paid for is the travel.
As I got into promoting, I needed some guaranteed income as I was risking my money, my own money, to promote shows – one of the few guys, like Fox or Arny or Jerry, or Dan Steinberg, untile recently, who was working with his own money.
You're one of the few left. You, Jam, Seth …
… and Fox. He's the most fiercely independent of all of them. Beaver Productions used to do every ZZ Top show in Canada and America. I became very friendly with the Beaver te3am and they are a real great bunch of guys, who get it done. I became tour accountant for ZZ, which I did for a number of tours.
Barry and Don have that same sort of independent spirit and he's still that guy. And he's a yeller! I've been in their old office in New Orleans where he and Barry Leff have offices next to each other and didn't have an intercom. Fox would yell through the wall for Barry, you know? That's just Fox being Fox. (Barry moved into a second Beaver office in Memphis after Hurricane Katrina ruined their New Orleans office.)
But, yes, we could probably count on one hand the independent guys that actually do shows that aren't 300-seat clubs, and I'm one of them. And sometimes I think I should have my head examined.
We could probably count on one hand the independent guys that actually do shows that aren't 300-seat clubs, and I'm one of them.
I"ve discussed numerous times working for a major agency in a touring position. The timing wasn't right I'm my own boss, I have my own staff, I make my own hours. I have an office in California, but I work out of my office in Florida in shorts and a T-shirt, when I can.
What would it take?
I never say never. I'd be there in 10 seconds, you know? But to move to LA or New York, the number and the terms would have to be right.
It's about money, but it's also about satisfaction. Frankly, I work 12 months a year booking our various venus. Especially with Ironstone, which is off the beaten path, I pride myself on giving the patron multi-act bills so it will give them that much more incentive to make the drive and give them as much bang for the buck as possible.
Can you elaborate?
At Ironstone, for instance, we've always offered free parking. I do my Ticketmaster surcharges $2 cheaper per ticket than anything Live Nation does in Northern California, just because. We keep our food & bev prices cheaper.
Basically, once SFX rolled up its first shed, the brick & mortar model for them was not about X-amount of tickets times x-amount of bodies equals the guarantee.
You and I could put bags on our heads and their corporate people would probably pay the bills. They're in business in sheds for the parking and the peanuts and the beer. That's what the model is, and that's why the paradigm shift, for however long the sheds have been around, when it was still Pine Knob or Great Woods, that changed the whole industry because everybody, all of a sudden, was touring March to October. Live Nation had to fill those nights and not be dark, so they were overpaying, by double, in some instances, what an act was worth because they needed them not to be dark.
You and I could put bags on our heads and their corporate people would probably pay the bills.
Rick Franks (president of North America, talent/touring, in the touring division) told me once that most of the Live Nation sheds overall in the US only average 15 shows a year. Now, that's not Pine Knob, that's not warm-weather places, but Cleveland, or Blossom, where it's going to snow, they arguably may only do 15. They have to maximize their income, and that's how they do it: outrageous amounts for parking, $14 watered-down beers and all that kind of stuff. Their business is all about the ancillaries as much as it is the music.
I try to give the fans a little more for their money. Last year, I did Foreigner, Jason Bonham, and Queensryche together. The tour that was out was Foreigner/Bonham but I wanted to give the people a third act. More bang for the buck. That's what I do. I build multi-act packages to incentivize people to take that extra drive.
That sounds familiar to what Steve Schankman was saying, that he wanted to give the consumer as much as he could for the ticket price.
All those guys. John Scher, Koplik, Jack Boyle, Irv Zuckerman, Bill Graham, etc. – they were in the right place at the right time, and a generation older than me, so they had territory. That's why I'm working in the Modestos and the Bakersfields of the world.
But the other thing I will say is my team, my No. 1 and No. 2, both came from Bill Graham and worked for him. I pattern my business's philosophy on BGP, meaning, for instance, Steve Voudouris, tour manager for Skynyrd, every time they come to Ironstone I get a note from him afterward, "When I saw this on the itinerary I knew that it would be a great day and it would feel old school, not just show No. 18."
This isn't Live Nation monopoly money for me. I can't sleep. My wife says, "count sheep." Count sheep? If anything, I'm counting tickets and now I gotta get out of bed and check Ticketmaster One to see if we moved any tickets since I went to bed. It's all my dough; we're fully vested.
But the philosophy is to care more and let them know that. That's how I get my shows.