Steve Schankman and, for that matter, former partner Irv Zuckerman, are celebrating the 50th anniversary of Contemporary Productions and Steve's been making the rounds with the press, reflecting on the significance of it.
So much of the history is below (and in this summer's YouTube series of 50 stories) that the introduction could be either long, or short.  After hours of transcription, we'll choose short, but here's the gist for the young (the "old" already know Steve but can follow along).
Before the days of Live Nation, there were the days of Clear Channel Entertainment. And before that, there were the days of SFX Entertainment.  One begat the other — a holy alliance of promoters all rolled into one.
But the good ol' days were before 1997. The good ol' days were so contentious that this reporter's former employer, Pollstar, played a significant role in forming the Concert Industry Consortium, which was, without too much exaggeration, a gathering of the five families. Promoters were as cutthroat then as they are now and, unlike other businesses, there was no common ground, and the CIC created one.
One of the original promoters (well, two) to rise to prominence in Pittsburgh was DiCesare/Engler.  In Detroit it was Bob Bageris/Bamboo Productions, Belkin Presents in Cleveland and in New York it was Delsener/Slater. And there was PACE, which included folks like Allen Becker and Louis Messina — who now promotes nobodies like Taylor Swift, George Strait, Kenny Chesney, Eric Church, Ed Sheeran, and Shawn Mendes.
Plus, of course, Bill Graham Presents.
And among them were Steve and Irv, grinding it out in St. Louis.
But business is business. Eventually, radio man Robert F.X. Sillerman started buying them all up. The billionaire handed out ungodly money. At the time, the feelings were intense, especially for those who did not get a buyout offer. The future for independent promoters looked grim. Steve and Irv took about $100 million. They all did.
Others, like Jam Presents and I.M.P., held steady in their independence.
It was also a time of uncertainty: what was Sillerman planning on doing?  And, apparently, what he had planned was an exit strategy, and sold the whole enchilada to Clear Channel, known for its billboards and radio stations (Schankman provides the sale price in the interview). That got spun off, and now we have Live Nation.
Meanwhile, Schankman and Zuckerman – who had promoted everybody from The Rolling Stones (in some very famous stories) to Pope John Paul II – continued to work.  Steve continues; Irv sort-of retired although recently got into the pizza business, helping out his son with PizzaRev, a personalized / single-person pizza company à la Pieology (full disclosure: Zuckerman recently asked this reporter for a good place in Fresno for a pizza location but he had already researched everything suggested).
This interview is long so pick-and-choose but there are several nuggets.  Apparently Schankman has reached the age and value of what they call f***-you money and is very candid.
That said, Angela Gregory, known as an executive assistant but a promoter in her own right, provided a wonderful dedication to Steve, Irv, and the company: "As far as I am concerned, suffice to say that I have been with Steve for over 30 years. I work with Steve on the Executive Projects that come to us due to Steve's celebrity and influence in the Region and in the industry, and also do a large share of the national talent booking for private and corporate events, as well as all booking for the PACs we have programmed with national talent for their public series for the last 5 years.
"I have gotten a million-dollar education being taught the 'business of music' by one of the greats in the industry, Steve Schankman. I consider myself fortunate to do what I love, in a company that I love, with people I love. I'm a very lucky gal, indeed!
"One side note that Steve would, of course, not bring up but something I think is important: Steve is more than just a boss to the people he hires. Once he decides you are a 'keeper' you are family to him. It has always been that way. His rule, not his exception, is to go above and beyond for each and every one of us in any way that we may need him. He is generous with time when you need it, and your family becomes his family. He is truly one of a kind and I thought you should know that. He has a heart of gold =- 24 KT!"
Here are a few things to understand:
Steve Schankman is a musician, first and foremost, a trumpet player, and you'll still find him playing music, like he will be this summer backing The Temptations.
Frank Barsalona.  Mr. Barsalona is considered the creator of national agency representation.  If you wanted to book Led Zeppelin or The Who, you went through Frank (he was known universally as "Frank"). (Actually, you'd go through "Barbara" for The Who, but that's another story.)  He was also considered one of the most powerful people in the music business, obviously, and even brought The Beatles to America. He deemed who would be the promoter for his company, Premier Talent, in each market. Steve and Irv were christened his promoters for the St. Louis area.
Barry Fey was one of the powerful promoters of Denver along with his former co-producer at Feyline and heavy hitter, Chuck Morris, of AEG. Fey can be seen onstage at the opening of the U2 movie "Under A Blood Red Sky."  He spoke about his relationship with the band here just prior to his passing.
Dick Alen ran the personal appearance department at William Morris, was the agent for Aretha Franklin until a few years ago and was the agent for Chuck Berry until his death.
Irving Azoff.  We'll have to look this guy up. 
It's a fun read. Please enjoy. Also, there is the book about all of this, "Produced By Contemporary," and the video series is available here.
Aren't you and Irving Azoff both from the Midwest?
Let me tell you how far back I go. In 1968 Irving Azoff spent the night at Irv Zuckerman's small apartment in St. Louis. Azoff had started a company called Blytham, Ltd. In Champaign, Ill., booking bands like Danny Fogelberg and REO Speedwagon. Champaign was a three-hour drive from St. Louis. Irv and I were booking bands out St. Louis and we decided maybe we should all talk about working together, so Azoff came to St. Louis. That's how we started out with Irving Azoff. One of the differences between Azoff and us was that he went to LA and we stayed here in the cold Midwest and built our business. Barry Fey, Regal Sports and Concerts West were doing a few shows in St. Louis which was not a major stop for concert artists. However, the Beatles did make a stop at Busch Stadium in 1966 when they came through on their first U.S. tour.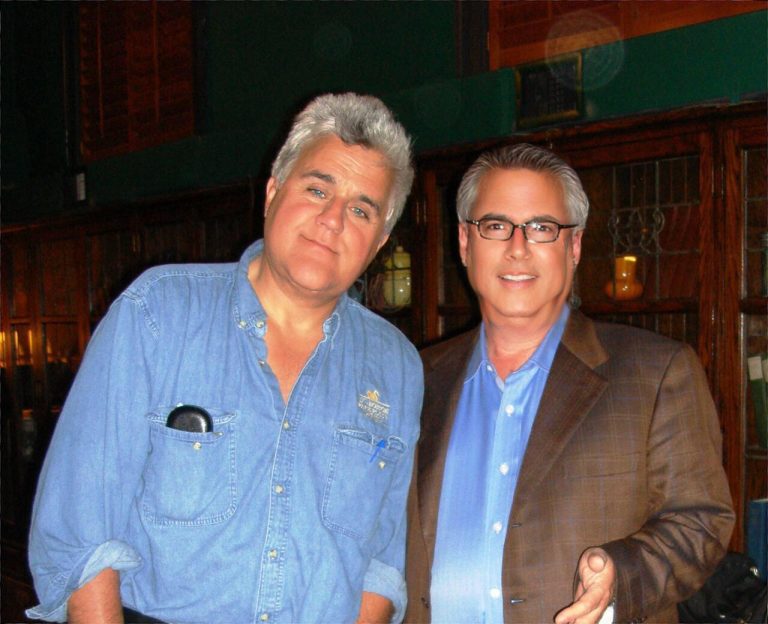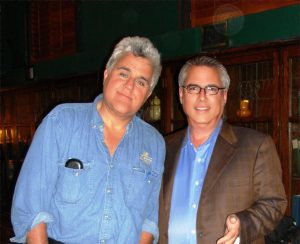 So there was a time when we were all booking agents and managers, but I don't think either company was making the big bucks.
It's true that Irving was managing the late greats Minnie Riperton and Danny Fogelberg and making management commissions. However, booking bands for $800 to $1000 and making 10% wasn't making any of us rich. Zuckerman and I didn't make any real money until 1973 when Frank Barsalona took notice of us. We had sold out two shows with Yes and Poco at the old Kiel Auditorium (now Scottrade Center). No one had sold out one 10,000-seater let alone 20,000 people for two shows. Bill Elson, our agent at Premier Talent, called us and said, "Mr. Barsalona wants to meet you guys."
Frank gave Irv and I our biggest break. You had Feyline, Concerts West and Regal Sports in St. Louis. Contemporary produced shows including Joe Cocker, Frank Zappa, Humble Pie and Emerson Lake & Palmer in 1972. But it was in 1973 when Frank Barsalona gave us the tip of his hat that Contemporary started to build our company. Then on to Kansas City with the Rolling Stones at Arrowhead Stadium in 1975, Lynyrd Skynyrd in Lincoln, The Eagles in Des Moines, and Peter Frampton and The Who in Oklahoma. So we had the middle of the Midwest, PACE was in Texas, Randy McElrath in Milwaukee, Jam in Chicago, and Dave Lucas in Indianapolis. We pretty much had the middle of the country for the big rock shows, but then we saw he need to diversify.
When we started in 1968, Zuckerman was selling shoes and I was selling drugs! What I mean is, I was at Walgreens right next door to a large department store, Stix Baer & Fuller, which is now Dillard's. Irv was selling women's shoes and I needed help selling bands. I mean, I'm a trumpet player – at almost 70 years old I still play the trumpet most weekends with my band. At that time, I needed someone to booking bands and Irv was a great salesman. We met in First Grade; so I've known Irv longer than anyone on earth. We were a perfect partnership, but Irv's main job was booking the big acts, but only in the cities in which we were allowed to book, based on promoter's imaginary boundaries.
We needed to diversify. In the 80s and 90s we became the largest producers of comedy in the United States. We were promoting Jerry Seinfeld which came with a deal in 1995 in purchasing U.S. Concepts in New York City. Not only did we promote Seinfeld in the Midwest, but also throughout the country, and later the world. We also helped develop artists including Tim Allen, Louie Anderson and Roseanne Barr's and booked them nationally. Irv and I with our partners, Chris Fritz and Russ Cline in the motor sports business would include local and regional promoters as our partners. For example, we would make Sunshine Promotions our partner in Indianapolis when we produced the Grand National Motor Spectacular at the stadium. The local promoter has a better deal with the media and venue. By the time we gave them a percentage of our deal, we were still ahead of the game.
We co-produced the Kings of Comedy with Walter Latham that toured the United States as the largest black comedy tour (can we use this ethnic term?) ever. And with Christian music we were one of the top presenters as well artists like Steven Curtis Chapman, Michael W. Smith and Sandi Patty, and tours like The Young Messiah. We also produced many family shows from Sesame Street Live to the Moscow Circus. Because we only had a limited territory, the only way we could get into other parts of the country was to specialize in different gemres and develop artists' careers. In fact, our motor sports production traveled to Australia, Canada and Japan.
We took Jerry Seinfeld around the world as well and I actually caught up with his show in London. Seinfeld did a similar tour last year and J.S. Touring's Kevin Dochtermann, whom we hired in the mid-70s as a booking agent, is still with Jerry. Several people who had left Contemporary went on with careers in the entertainment business. Robin Tate left and kept the relationship with Jeff Dunham. Joe Litvag is now Senior Vice President at AEG. Greg Hagglund continued with Irv producing the Blue Man Group tour. However, a few have stayed with Live Nation including Dave Gerardi who now manages the St. Louis market. So all these guys are still around and doing what they do best and I couldn't be more proud of them. And that's why, 10 years ago we wrote the book, Produced by Contemporary. The book is tribute to them and all the others who worked at Contemporary Productions for 40 years.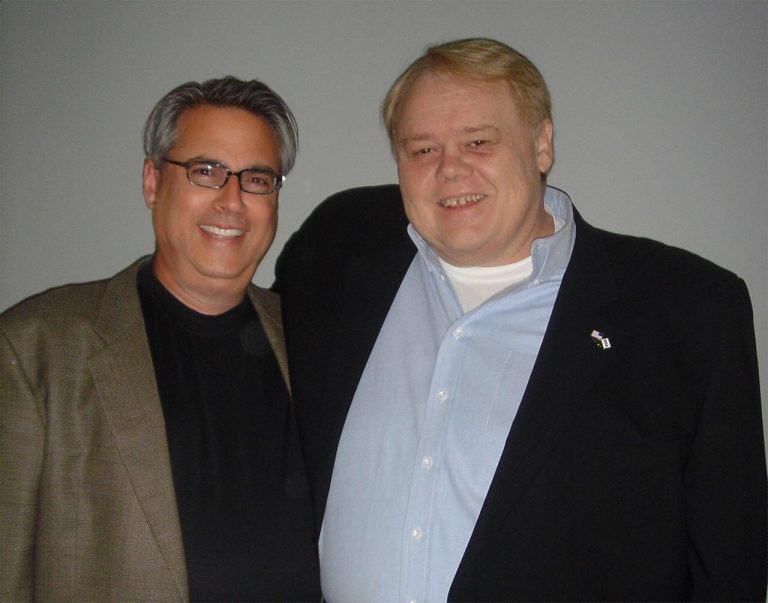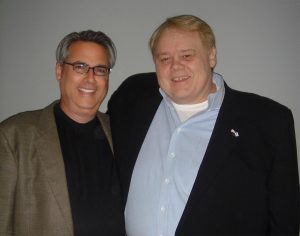 This year, to celebrate our 50th Anniversary, we produced 50 video webcasts entitled Contemporary: All Access. We are releasing one every Monday. Each video is a three-minute story that can be found on Facebook, YouTube, or at www.contemporaryproductions.com . Included is the Grateful Dead story when, in 1969, they got busted in New Orleans on their way to play the Fox Theater. Because they got busted, they wrote the song "Truckin.'" Another story is when U2 came to St. Louis in 1981 and played Graham Chapel for $750. Yet another is when we disguised Elton John as a police Sargent in order to sneak him into Fair St. Louis under the Gateway Arch in 1982. Everyone remembers the riot at Riverport when Axl Rose jumped off the stage into the crowd. Coming up will be a story about the people I believe are the reason that we are successful. Besides Bill Graham, Frank Barsalona and Irving Azoff, you'll hear about promoter Everett Agnew, and radio giants Shelly Grafman and Richard Miller.
Our biggest deal of all was yet to come in 1966 when Dave Lucas from Sunshine Promotions met Robert F.X. Sillerman. Sillerman's buying spree started with Ron Delsener, Delsener/Slater in 1996. Soon after Sunshine Promotions was the next big buy in 1997. At the end of '97 he bought Bill Graham, Concerts Southern, and Contemporary Productions. Then came PACE concerts. Then on and on and on.
I'll never forget Brian Murphy (Avalon) who unfortunately passed away recently, telling me "I've never met anybody from SFX. It was a drive-by purchase." In fact, Sillerman didn't come to see us either. It was Tom Benson and Mike Farrell from SFX who came to St. Louis.
I don't think Sillerman was ever serious about the concert business, but rather selling sponsorships deals to corporate America.. Having purchased most of the major promoters and their amphitheaters, he could leverage big dollars from sponsors like Anheuser-Busch and Coca-Cola.
I've heard a story that at least one of you early guys spit out a silly number, off the top of your head, something to start with, and he wrote a check right there.
I'm not sure about that. Dave Lucas set up our meeting with Sillerman in New York. I remember it was a very comfortable conference room. They had the same chairs that we had in our conference room. We gave an hour power point presentation. Irv allowed me to do the main pitch since I managed most of our other companies. Irv and I were 50/50 partners from day one and his main responsibility was dealing with the agents that represented major talent. Nobody was better booking artists than Irv Zuckerman. He could cut great deals with acts and would come up with new ideas all the time. I ran the business side of over 16 of our companies. So I made the presentation to Sillerman and his executive staff about our marketing company in New York with Paula Balzer (he loved Paula, who later ran his marketing division at SFX). Our motor sports company, United Sports of America, with partners Chris Fritz and Russ Cline, and Capital Tickets our ticket company, among others. After the presentation I left knowing Sillerman would call the next day and make an offer. I knew he was buying Contemporary. We were maybe his third sale, but we were the most diversified of all the companies he had bought. At that point no obody else was in the concert, marketing and ticket business, with a motorsports division and even a Broadway show like "Defending The Caveman" at the Helen Hayes Theater
Sillerman did pay us a price on what I would call a fair multiple of earnings. But who knew what that really was back in the 90s. In fact, a year before Sillerman ever met us, Wall Street's Michael Milken sent his people to St. Louis to buy us.. We were so unfamiliar with their financial language, like arbitrage and all that, that we decided to hire a business consultant to help us put a value on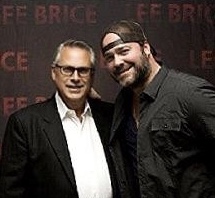 our companies.
He paid multiples from six to eight times EBIDA. We were at a company doing $150 million gross and netting about $12 million so if you're looking at an 8 multiple, it's $96 million. But that wasn't out of the question. It's just that nobody had really done the math on what a concert promoter was worth. I mean, you buy an amphitheater like Riverport. If Riverport is doing $4 million a year, and they're doing a six multiple, they're going to pay you $24 million. And that's about what we got with Riverport. So Sillerman was a smart guy, but the guys who worked for him may have been even smarter.
The reason I left the new company after two years, even though I had a contract for $350,000 a year, my same office and a BMW, was that in reality there was no longer anything for me to do. In 2001, a month after leaving what was now Clear Channel, I was back in business. Not promoting concerts – that would have been kind of crazy. I mean, across the street I could see former employees Joe Litvag at AEG, and down the street I could see Dave Girardi at Live Nation. Why would I want to compete with the two largest concert companies in the United States?
Today, Contemporary is buying and producing entertainment for corporate America, charities, institutions, and Performing Arts Centers. For example, we have a show coming up with Sara Bareilles in New York; we are producing a show with Darius Rucker show for a financial institution in Boston; e w just finished doing ZZ Top in Washington, DC and Big and Rich in Indianapolis. Angela Gregory, my Executive Projects Director for over 30 years has booked shows from Jay Leno to Kenny Loggins at one of our theaters in town. We're just not taking the risk anymore because it doesn't make sense after all these years promoting shows. Our expert team enjoys buying and booking talent and producing major events for clients like World Wide Technology, Stifel Corp. and Disney Music.
This does mirror the story of Louis Messina who, after selling to SFX, didn't acclimate to the corporate world of Clear Channel.
Well, he never was the corporate guy like me. However, at PACE they allowed him to do what he wanted to do, and that's why he did so well. We have been friends with Louie for many years. In my opinion, Louie became a great talent buyer and an even greater promoter.
I don't know the exact numbers, but I read that TMG did $75MM gross last year. He has maintained great relationships with artists like George Strait for decades. We did the Monsters of Rock with PACE back in the early 80s. The first night was at the Astrodome in Houston; the second night was at the Super Dome in New Orleans. I still have the poster from the Super Dome concert which showed King Kong on top of the venue. The poster was created by Mike Campbell, our former Creative Director and now my Chief Marketing Officer. The show was co-headlined by REO and Heart. I remember we stayed an extra day to celebrate. Brian Becker, Irv Zuckerman, Louie Messina, and I rented out the back room of Brennan's and spent more than $1,000 on dinner. Between PACE and Contemporary we made $200,000. I remember flying back coach on TWA with Irv and him saying "What are you gonna buy? I mean, we made $100,000 in two nights!" I said, "Well, Irv, truthfully I don't know. What are you going to get?" "Well, I'm going to buy a new Porsche." I said, "You know what, I've got a nice car. I think I'm going to buy polo shirts in every color." Up until about 10 years ago I still had a few I never wore!
Again, I like to talk about the past a lot because,if it wasn't for your former employer Pollstar, where would the touring music industry be? But there was Contemporary, there was PACE, there was Delsener/Slater, Sunshine, Avalon, Concerts South, Graham, CPI (Canada), Fantasma, Cellar Door, Don Law, DiCesare Engler and Bill SIlva. Then you had your urban promoters like Al Hayman and Walter Latham, that we co-produced the Kings of Comedy with. Many are gone. But it's nice that now Brian has BASE instead of PACE and you have Another Planet with the guys from Bill Graham, and Louie with TMG (now Messina Touring Group).
But what's really amazing is that the independents have never sold, like Don Fox. That's where Robin Tate who headed our comedy division came from in the late 70s. He worked for Don Fox at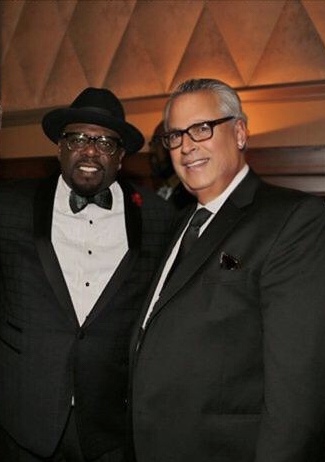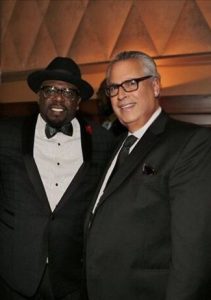 Beaver before he came to Contemporary and now he's touring with Jeff Dunham, Tim Allen and Andy Cohen & Anderson Cooper.. And the Frank brothers, they just sold, after all these years. And C3, they sold. You're crazy not to sell at one point. You can't compete with Live Nation and AEG. They can buy it all and they'll pay top price because they own most of the venues and need the inventory.
People frequently ask me, what I think about Michael Rapino? I'll tell you something about Michael. I don't go very often to the Pollstar convention. I send my younger guys, like Jeff Jarrett who runs my Events Division. Jeff is 39 years old. No point for me to go but to see old industry friends or possibly being asked to speak. But I pulled up the webcast with Rapino (interviewed by Dan Steinberg) and I listened to what he had to say. Basically, he says to build a successful business in the concert industry you've got to play the big acts, the small acts, and you've got to bring them up from the clubs and theaters. You've got to book them! And then on to the arenas and take them to the stadiums. Number two, you've got to be in the sponsorship business. You've got to understand what Coca-Cola, Pepsi and Anheuser-Busch wants. You've got to understand how to put those deals together. And number three, you need to own the real estate, whether a club, arena or amphitheater. Lastly, you need to be in the ticket business. To be totally vertically integrated, you've must be in the ticket business.
So, anyway, to make a long story short, I listened to all of this for an hour and I'm thinking, well let's see ….
Irv and I started this in 1968. We're booking bands. In 1969 we're promoting concerts. In 1973 we started a marketing company. The first biggest sponsorship deal was done by Jay Coleman out of New York. He owned a magazine called Rock Bill and did the first sponsorship deal with
Jovan with the Rolling Stones. The second deal we did was with Schlitz and The Who called "Schlitz Rocks America With The Who." After that it was Jovan with Kenny Rogers.The only stipulation is the president of Jovan's wife had to sing a duet with Kenny in the studio but Kenny still to this day said it was the first $1 million deal he did in his whole life. And it was true.
And then we got immersed ourselves into the marketing and sponsorship business doing all kinds of other promotions for corporate America. My idea was "let's put our entertainers in your boardroom." The deal with Fox Photo was "take a picture with Barry Manilow and then take your photos to be developed at the nearest Fox Photo Store where you will receive a free poster". We did tours with Kathy Rigby cooking Tyson Chicken and Terry Bradshaw cooking steaks with A1 Steak Sauce. All this back in the 70s and 80s.
As for ticketing, we were the second major phone ticketing system other than Ticketron in Chicago. We called it Dialtix. "Save gas, save time, call in your phone order." It was 25 cents a ticket. That spun into computerized ticketing with Capital Tickets, not just for concerts but for hockey and other family shows and many venues in Missouri, Kansas and Oklahoma.
My point is it's exactly what Rapino is talking about and it's 2018. You need to be a concert promoter in the marketing/sponsorship business, and you need to own a ticket company. So we did everything he talks about, only 30 years earlier.
However, it is obvious that he leads an eight billion dollar company which is on steroids compared to Contemporary. I think he is smart, diligent and a great leader who, like Irving Azoff, returns every e-mail. He's followed the same pattern as Contemporary in St. Louis and I think the reason Contemporary did so well was, like PACE, we were diverse. A marketing company in New York, motorsports company in Kansas City, and a marketing division in Atlanta that handled Coca-Cola. Diversification was the key to our success during the 30 years Irv and I owned the company.
What I have learned after 50 years is that you have to have fairness in the business and you have to be creative in the business. That's another thing Rapino said: "You've got to recreate the concert experience or otherwise people will stop coming. Adding all these extra things to the concert experience, makes it really cool".
You talk about not scalping / not selling seats to the corporate suits. There's an anecdote by record company man Harvey Leeds who was at a concert where Ron Delsener came out and got a person to leave his seat because he wasn't in the right spot. And that moment, seeing that kind of passion for the basics, to see Delsener still playing usher even at his level, inspired Leeds to get into the business.
But you're talking about a character. Ron Delsener is a character. He's different than all the rest of us. He would be, in some regard, what Bill Graham was. These are two guys who were characters. Wonderful people, both of them. I haven't seen Ron in a long time but Ronnie's just that way.
And I used to be at the front gate of Riverport when we built it, which is now Hollywood Casino. It was my baby! I built it, I watched it go up, I made the deal. Irv bought the entertainment and I ran the facility and the business. I used to drive people in the golf cart to their seats. The gates were way in the front and the house was on the other side. People would look in the magazine — we always had a magazine — and see my picture and go, "I can't believe he's the guy in the golf cart."
You know, if you don't hear from your customer, you're out of touch. And if you're out of touch, you're out of business.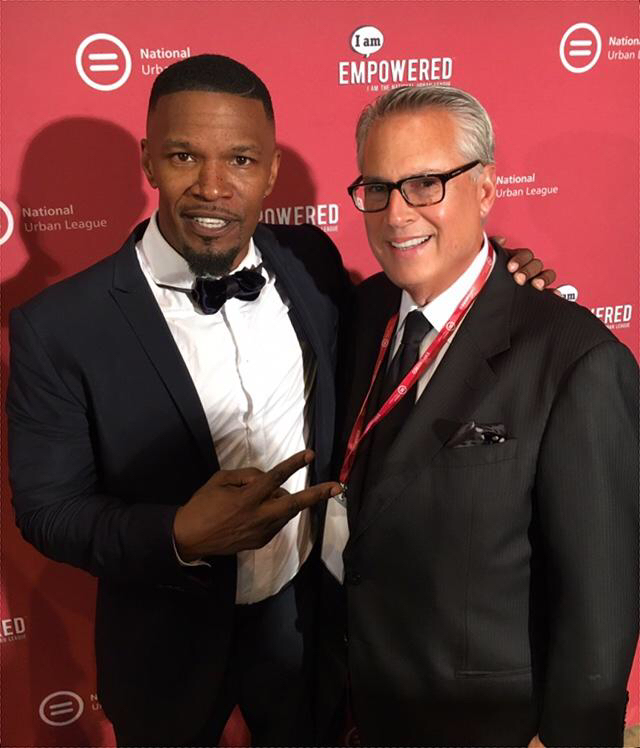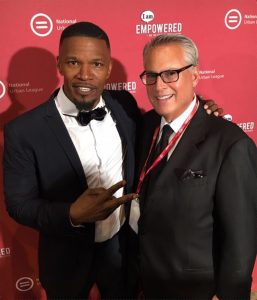 The real promoters — I don't care if you're talking Cecil Corbett, Bill Graham, Dave Lucas — that's the way we are. I used to pick up the tickets at the locations, we didn't have computers, I used to do the catering, Irv booked the show, somebody else did all the security. That's the personal side of it. Corporate America takes it over, they just can't stop and do it the same way with the same kind of feeling anymore.
I understand that. I think Michael Rapino has done a great job. I think Anschutz has too. I think these two companies represent almost 90 percent of the concert business. There's not much left. There was a time when I wanted to be the third biggest promoter in America, sell tickets cheap, keep service charges cheap, and then I realized I'd be out of business in no time.
Anything in conclusion?
To sum it up is this: Fifty years is a long time to do anything but when you're in the entertainment business what you do for work is what everybody else does for fun, and THAT is the business you're putting out there. I really believe whole heartedly that life is too short to live somebody else's dream. Every day to me is another bit of excitement. Talking to you — you talk to all these guys in the business.
If I call someone in the business I'll still get a call back. It's nice to have that reputation. Your editor at Pollstar wrote in 1998. He said "I don't know what this means, this consolidation, but time will tell." Well, that time has been 20 years so we do know what it means. And I'm happy about the business being strong but I'll live in the past for the rest of my life because to me what happened in the past is what will create the future.
I've heard that Frank Barsalona scared people and I've also heard he was really nice. What's your take?
He will be in one of the YouTube stories. One of my "mentors." He's one of the three that I mention.
The night i met him: We were told to go see him in New York. I told Irv, "It's a long drive to New York. We should fly because they want to see us tomorrow." But who was going to get the tickets? I had only been on a plane once before. We came from very meager means. My dad was a violinist in the symphony and Irv's dad sold cigars.
We didn't get to see Frank until 11:30 at night! Frank was a nighttime person . So Bill Elson, Irv, Frank and I went out to dinner. Irv always took delight in telling the story that I fell asleep in the front seat of Frank's whie Rolls Royce at 2:00 AM in the morning. We had left early that morning and I was just tired.
So here I am sitting in the front seat of the most influential, important, powerful person in the entertainment booking industry. The guy who started all the British acts coming to this country and I'm snoozing in his car!
But he was a fair guy. For example, Barry Fey called him and said, "Hey, I understand you gave St. Louis to Contemporary. You owe ME St. Louis. Barsalona said, "I owe you nothing!".
And then he said, "By the way, they're also going to be doing all our shows in Kansas City, too."
He wasn't mean. He was just stern. He was from the old school, he did things by the book, and he was nice to us. Without people like Frank Barsalona, I wouldn't be where I'm at today.
My story with Frank Barsalona is that, at the Concert Industry Consortium in 1997, I was snapping photos and this one gentleman wouldn't smile and I teased him about it. He apologized and said "I don't mean to be rude but I can't smile. I fell out of a tree when I was a kid and part of my face is paralyzed." Then the other person with him (Barbara Skydel) goes, "C'mon Frank!" and he walked off.
I never knew that. But the fact that he would share that with you shows you the gentleman he was. And Barbara was great. That was as great office.
Think about it. Premier Talent, one office, yet they probably controlled 30 percent of the business. Maybe even 40 percent. I mean, the guy was amazing at what he did and he had great people. Barry Bell — Barry handled Springsteen, he's still around. Bill Elson I haven't heard from in years. But you have Facebook; you can find these people. Frank's gone. And Barbara's gone.
Irv and I managed Head East and that band certainly had to be on their roster (although, truthfully, I did most of the booking myself). I'd call up the promoters and booked Head East on every show I could. They were on A&M records and they had a really successful run.
Frank's on the list of people of "what would I have done without him in my life."
I'll tell a Bill Graham story in Episode 27 of our webcast, about when we had the Rolling Stones at Arrowhead Stadium and they booked them also in Omaha at a stadium, and killed our ticket sales. Irv and I were about to lose $250,000 and we had a meeting with Peter Rudge, Stones' Manager and Bill Graham the night before the show. It was decided that we'd get a $25,000 fee, and they'd take whatever the door was. I think they made $180,000, so we would have lost $70,000 plus the $25,000 they gave us. In 1975, that could have put us under.
That's the kind of people who built this business. That's why I somewhat live in the past because I don't know who's going to be the players in the future. Those people might not have appeared yet. However, Rapino would be one of them. But even on the agent side, it's still the senior agents that I love to talk to because that's where I'm at. I watched black and white TV and I like listening to 60s music. I'm playing in the bands for both Frankie Avalon and The Temps & Tops in the coming months. That's still what I like to do.
Did you ever hear the famous Tom Ross story about Bill Graham? (We shared the story, which can be found below).
That's a good one. We're all accused of that. We were doing a rap show at the old Kiel Auditorium and I'm in the committee room, which is like an office, getting ready to settle. There was a lot of cash – I had a big briefcase with cash. I've got a police officer standing next to me, and I've got my bookkeeper handling the settlement.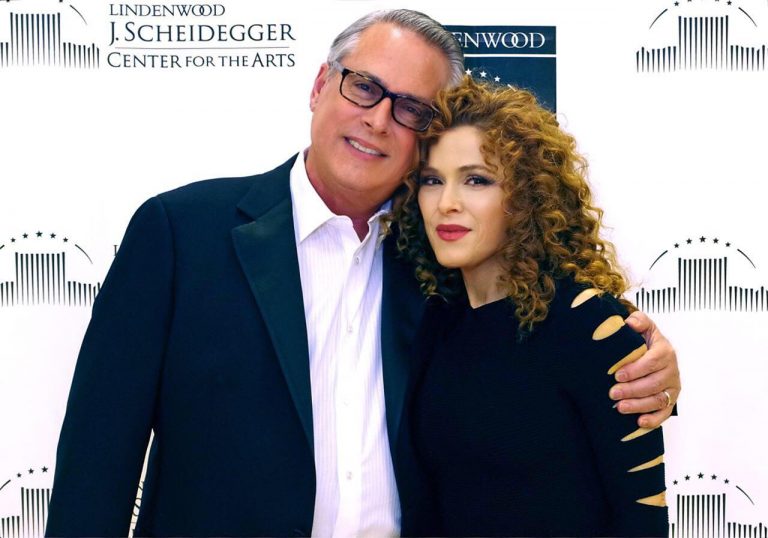 The lead singer in the band, I won't mention his name, comes into the room and starts saying he thinks there are more people in the seats that there were. It holds 10,000; we sold half a house. So half the seats are empty, or they're disguised as people. I dunno! He's screaming and yelling. The cop's got his hand on his holster. The bookkeeper's getting scared, and I get up from the table. And you can see the money because the briefcase is open. I said, you know what? You may think what you think, but let me tell you something. This guy is armed, she's got the money in the briefcase, and you've got nothing but a bad attitude. I suggest you leave and let us finish the settlement.
You're going to argue with me? Right now, I've got all the money and you have zero money. Pretty soon you're going to have less than that.
There are always those stories. I remember Ron Powell, big promoter in St. Louis in the 70s, who was doing New Riders of the Purple Sage and the road manager was from St. Louis and it was in a small theatre with no backstage and she had 25 guests. He went backstage and told the guests to leave and the road manager said, "If they leave, we're leaving." He said,
"I'll tell you what, sweetie… Leave! Give me a call the next time you're in town."
It was like this time I had some jazz act and she said she wasn't going onstage unless she had her payment in cash. I said, "I'm at a band job playing and all you're going to get is a check because there is no cash and tomorrow's Sunday, there's no bank." She said, "Well, I'm not going to play." I said, "We"ll see you the next time you're around then. That's fine. If you're not going to play tonight, see ya later! You're going to lose your deposit. and the money!" There's always those stories.
But you talk about that usher/Ron Delsener story. One last story.
I'm now married to a woman younger than me and she likes to go to concerts. She wanted to go to Michael Buble at the Scottrade Center. I said, "OK, I'll get some tickets. We'll go backstage." She said, "No. I want us to go as regular customers. I don't want to go backstage. She doesn't care about that stuff, right? So, anyway, we get there and I get my tickets but the one ticket is in the first section, last row, and the next ticket is in the second section, first row. Somebody didn't put the two tickets together. Well, I want to sit with my wife, and there's a seat open so I sit down. Five minutes before the show starts, a girl with a single ticket shows up and wants to sit here. I say, "Would you mind sitting in the seat behind me?" But she just really wanted that seat. OK. Now we've got the usher and he says "You have to move." I say, "Listen. She can sit here. We can add a chair." He says, "If you don't go to the box office, Security is going to take you." So now security is taking me, the guy who used to promote all the concerts in the building from Frank Sinatra to whoever else, to the box office.
Now we're at the box office.
"'Steve! What are you doing here tonight?' 'Hi Steve,' 'Hi Steve.'" Box Office Manager says, "What's going on?" Yadda yadda yadda. Finally they say, "The fire marshal won't let you have a seat in the center aisle but on the outside, next to my wife, there is no fire marshal rule." So the next thing my wife sees is the usher taking a metal chair and sticking it on the end of the aisle, to put my ass in it. I'm the only row that has an extra seat, because that's where I'm going to sit and I don't give a shit what you guys want to do. It's not my fault you screwed up the tickets.
After 50 years people ask, "Aren't you going to retire soon?" Well, I'm so blessed to have beautiful 5 year-old twin girls with my loving wife, Katie, and my two grown sons as well, Jason and Peter. Peter has been a Senior Entertainment Specialist with Contemporary for almost 7 years. I still like working and my health is good. I spend time doing my charitable work and giving back to the community. The company is doing a lot of good things for many great organizations. We just did fundraising gala for the Saint Louis Symphony last week. It's been a fabulous 50 years!
Anyway, it's been great talking to you. You have a great name in the business.
Tom Ross's famous story about Bill Graham (Concert Industry Consortium keynote, 1998):
I'll never forget in my early years as an agent, Bill Graham was doing a show with the Jefferson Airplane and I came up to Winterland and covered the show and was there to do the box office.

The first night, it was packed. It was sold-out, but I went back and fought my way through the crowd and I said, "Bill, how many people are here tonight?" He looked at me and he said, "We're sold out, 6,200. Why is it that you agents always think the walls expand? Sixty two hundred; that's it."

I said, "I'm sorry. I'm sorry." The next night, I couldn't go from the backstage to the box office. It was wall to wall people. I couldn't even maneuver my way (I was thinner then). There was no way. I had to go outside the building and around to the front. And I said, "Wow, Bill, how many people do we got tonight?"

He looked at me with that glare. "What's wrong with you? Sixty two hundred people." And I said, "Bill, you're not going to tell me that the same amount of people as last night are here tonight. I can't move out there." And he said, very quickly, "Bigger people Saturday night."