SACRAMENTO (CelebrityAccess) Aran Rush, VP of operations at the Golden 1 Center in Sacramento, recently had an "undercover boss" moment. The director of guest experiences decided that Rush should spend a day working with the staff, so Rush put on a uniform and got on the bus.
So what inspired this?
We're trying to improve our guest experience in the arena. We feel we already have a good one but we're always trying to push the envelope.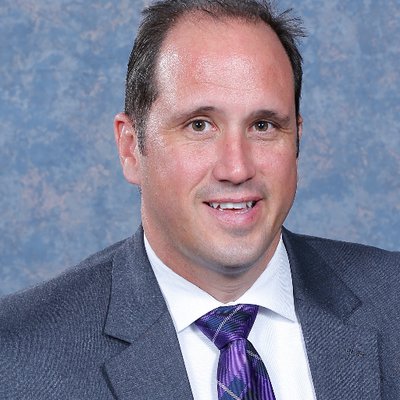 To do that we want our employees to have a good guest experience, as, sort of, our first guests. Our director of guest experience designed this program for me to live a day in the shift of some of our staff members and had me come in, scheduled the way they're scheduled, to come in the way they come in, go through the briefing the way they get briefed, to better understand how communication is flowing and to understand their frame of mind before they greet our guests.
It highlights what's working and what's not.
First of all, it's not really undercover, is it? They recognized you.
For sure. As soon as I got on the bus, wearing the uniform, everybody said, "You're not fooling anyone."
So what were the big takeaways?
Just the camaraderie among the the team members and how they hold each other accountable. The big thing was the uniform standards – how everybody is looking at each other's uniform to make sure they're wearing them correctly and help coach new people. I saw that where I normally wouldn't.
I also saw there's always a need to improve communication. Regardless of how good you think your communication is there's always a need to push it forward.
I also thought the bus parking wasn't great but it was actually a really good experience. Our employees park in an offsite parking lot and are bused in. I thought that was going to be a horrible experience but it was not. It was actually pretty good. The employees made it a good experience. The camaraderie was a huge plus.
Was this inspired by any place else?
Generated internally.
Are there any affiliates you want to pass this along to?
I'm sure we're going to. We're going through a transformation right now of our guest experience, trying to continually reinvent it. At the end of that, we'll have a lot of great takeaways.
Anything else? What exactly can you improve?
I think our staff briefings can improve, creating a consistent format so that all staff briefings happen similarly, so all the key information is consistently sent out and using some of our technology to do that.
As soon as somebody checks in with their ID badge, we then have an automatic email sent with the staff briefing sheet to their phone.
Are you going to do it again?
I think so but in a different department. Instead of guest services, it will be in operations, engineering or security.