NEW YORK (CelebrityAccess) – Secondary event ticket marketplace, TickPick, has today (Nov. 14) announced that it has hired Michele Rusnak as its chief financial officer.
Rusnak will oversee TickPick's business and administrative operations and lead efforts to bolster the infrastructure of the company. Additionally, she will use her diverse experience in rapidly growing technology and media companies to identify new strategic opportunities for expansion.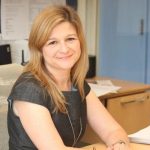 Rusnak joins TickPick after spending 15 years at New York Public Radio (NYPR). After starting out as director of finance and administration she quickly moved into the chief financial officer role in 2007, where she managed all the business and administrative areas of the organization. During her tenure at NYPR, she oversaw tremendous growth through strategic investment and acquisition. She helped guide the organization through a transition from traditional terrestrial radio to a multifaceted digital media company and the second-largest podcast producer in the country.
Prior to joining NYPR, Rusnak held positions at ACTV Inc., including vice president of finance. There she shepharded the organization through a growth phase and ultimate acquisition. Prior to ACTV Inc. she worked at Arthur Andersen LLP as an auditor and consultant with high-growth, middle-market clients.
"TickPick continues to evolve – we're no longer a startup," said Co-Founder and Co-CEO Brett Goldberg. "We've reached a critical point in our company's history. It's time to add structure to the team that allows us to scale, while still sticking to our roots and the remarkable company culture that has been such a big part of our story. With Michele's pedigree, she's the ideal person to take on these tasks."
"It was clear from the moment I met Brett (Goldberg), Chris (O'Brien) and the rest of the team that TickPick has a tremendous culture and is poised for massive growth," added Rusnak. "I knew it was a company I wanted to be a part of as it enters this high-growth phase. TickPick's no-fees model has changed the ticketing industry. I'm eager to utilize my background and experience to help TickPick capture an even greater share of the market."
In August, TickPick raised $40 million in capital from PWP Growth Equity, which was the first time the company sought institutional funding since its founding in 2011.