OHIO TOWNSHIP (CelebrityAccess) – Mother and wife, Theresa Felton Cain has been found responsible for shooting her family, killing three of them, and critically injuring the other before shooting herself at their home near New Richmond, OH.
The four deceased victims were Steve Cain, 50; Theresa Felton Cain, 46; William Felton, 74; and Ethan Cain, 13. The fifth victim, Samantha Cain, 20, a Northern Kentucky University student and Theresa's daughter was taken to the University of Cincinnati Medical Center where she is currently in critical but stable condition after a gunshot wound to the head. Ethan was a New Richmond Middle School student.
Law enforcement went to their home on Riebel Ridge Road Monday morning to serve civil papers. Those papers were found to be Foreclosure papers on the property. Neighbors reports to WCPO that the family was being evicted from the home in the affluent neighborhood. While approaching the house, deputies heard several gunshots inside the residence. Clermont County's special response team entered the home and found five people shot.
Tricia Bosse, who lived next door to the Cains since they moved there in 2015 said the two families had bonded over the years and that she was "shocked that the eviction was going to happen on Monday."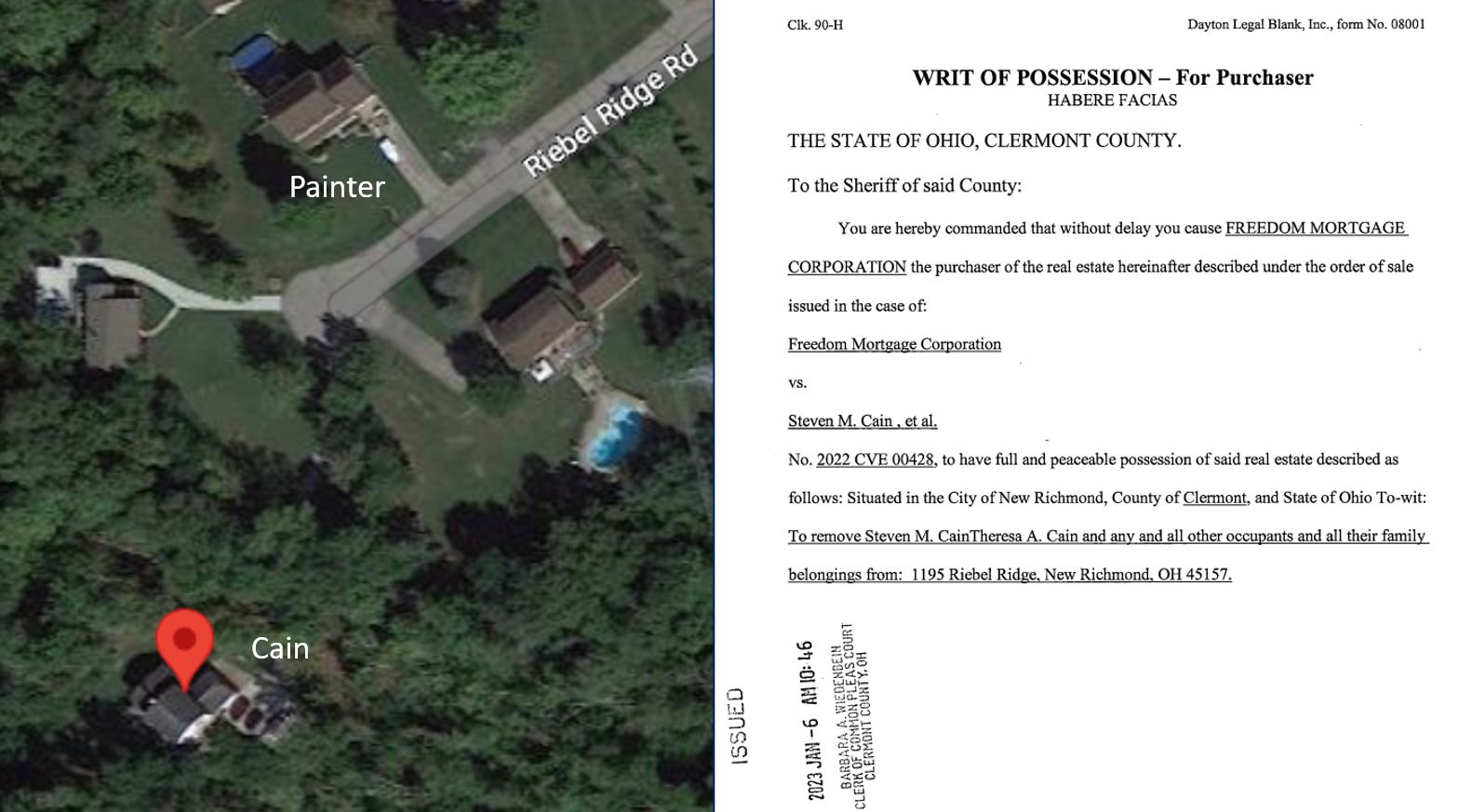 Steve was the singer of a thrash metal band called Critical Khaos. In October 2022, Cain posted on the Critical Khaos Facebook page, in it he said he was from Augusta, GA, moved to Connecticut in 2012, and then on to Cincinnati in 2015.
FoxNews reports Cain worked full-time in Safety and Environmental Management for a Research and Development (R&D) facility. He's also published 13 books – short stories, poetry, and a horror novel. Fox reports his musical influences included Stryper, Prince, King Diamond, and Queensryche.
When news of four people being found dead reached the bandmembers of Critical Khaos, they immediately recognized the home.
"We were sending out text messages, calling him, hitting him up on social media and we weren't getting any reply back," said bandmate Chris Marlow.
Steve Cain's sister, Wanda Garrison has created a GoFundMe account in order to bring Steve and Ethan back home to Augusta, GA where Steve grew up and where Ethan was born. As of press time, $1,628 has been raised against the $5,000 goal.
Another GoFundMe was set up for Samantha, who is still at UC Medical Center, to help with medical expenses. As of press time, $24,746 has been raised against a $25,000 goal.
RIP.