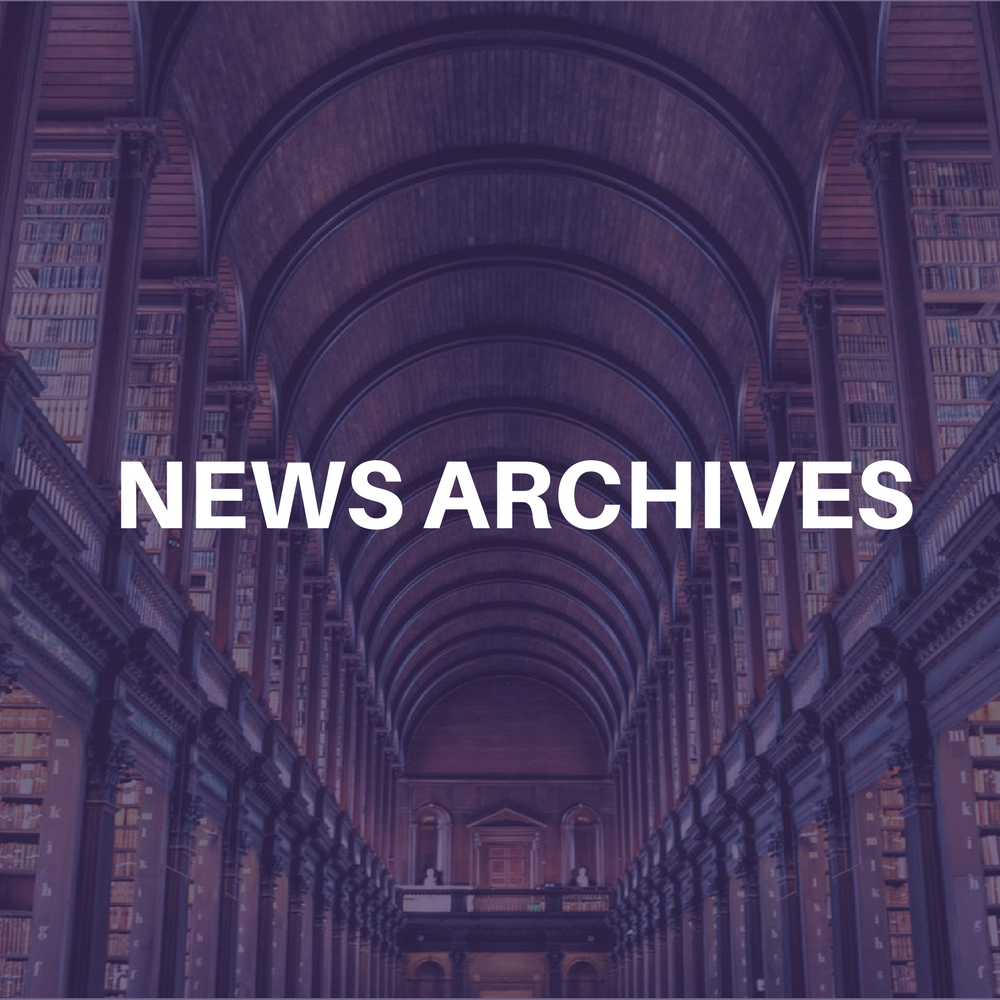 Mark P. Mays, president/ CEO of Clear Channel Communications Inc.
has released the following statement in response to a bill introduced to the U.S.
Senate by Sen. Russell Feingold, the Competition in Radio and Concert Industries
Act, that seeks to stop consolidation in those industries.
The world has changed in many ways in recent years. As the economy has become
increasingly global, many industries have consolidated as companies strive to attain
the economies of scale necessary to compete. Five major players who control 84
percent of all album sales, for example, now dominate the record business. And in
the movie industry, the 10 largest studios account for almost 100 percent of the
revenues.
Broadcasting is also in a period of great change, which has brought both
opportunities and challenges to all of us in the industry. Radio has modernized in a
number of ways in recent years, which has not always been comfortable as
everyone associated with broadcasting works to adapt to new ways of doing
business. For many of us the changes and opportunities in our business are exciting
and amazing. We now have a better chance to bring great radio to the consumer
than ever before in history. It's very exciting.
As a company that operates openly, honestly and fairly, we look forward to any
opportunity to join with others who care about the industry in taking a serious look
at it. We particularly value any such evaluation that puts the needs and interests of
consumers first.
Focus on constituents
The bill introduced today by Sen. Feingold will certainly prompt much discussion,
and we will
enthusiastically join that dialogue. Clear Channel's central focus will be, as it always
has been, our
constituents — our audiences, the communities we serve, our advertisers, our
employees and our
stockholders. We believe that we can serve the interests of our communities where
we operate and at
the same time be good business people delivering shareholder value.
As we and others review the bill, our priority will be to make sure we can continue
to serve our
constituents in their local communities. They are the engine that drives this industry,
and the only way
radio can succeed is if these constituencies are getting what they need and want
from broadcasters. If
our stations have happy listeners, then we can effectively execute our advertising
and sponsorship
business model. It is in Clear Channel's best interest to deliver what the majority of
listeners want.
Concentration of radio and other media and entertainment industries
To that end, while we are just now beginning to review the bill, some important
points should be part of the discussion. First, while some
contend that the radio industry has become too concentrated among a few large
companies, in reality radio is significantly less concentrated
than most other information and entertainment industries in terms of total industry
revenues. For example, the 10 largest owners of movie
studios account for 99 percent of industry revenues, and in cable TV systems 89
percent of the revenues are controlled by the top 10
companies. The top 10 firms account for 55 percent of revenues in the TV station
sector and 48 percent in the newspaper business. And,
just the top five record distributors account for 84 percent of album sales.
By contrast, the top 10 radio station owners account for 44 percent of industry
revenues. Even Clear Channel, the largest owner of radio
stations in the country, owns only 11 percent of the stations. So, the notion of a few
large corporations controlling the majority of the radio
industry is not only incorrect, but is actually less of a factor in radio than in most
other media and entertainment industries.
Starting with one radio station
Secondly, the larger companies in the radio industry today started as small
companies, facing the same opportunities and challenges as
everyone else in the business. Clear Channel, for example, began with one poorly
performing radio station in a small market 30 years ago.
During the company's early years, Clear Channel grew gradually by working hard,
staying alert to opportunities and persevering during
hard times.
When the 1996 Telecommunications Act was signed into law, Clear Channel was
still a fairly small company. But Lowry Mays, our
Chairman and CEO, had the vision for Clear Channel to become a leader in the
field and was willing to take the risks to achieve that
vision. This same opportunity was available to anyone choosing to pursue it.
The 1996 law also set in motion the badly needed modernization of the radio
industry, which had not experienced significant innovation in
many years. The growth allowed by the new law produced economies of scale
never previously possible and the industry re-invested much
of its operational savings in new technologies, consumer research and other
improvements designed to make radio more consumer-driven
than ever before. Clear Channel relentlessly pursued the best management team
and the most talented staff to drive our business. And we
are very proud to say it's working. Our radio stations are the best in America.
Clear Channel, in fact, spends many millions of dollars each year on research to
learn what our listeners want and don't want to hear. Our
listener research represents the opinions of everyday Americans — your neighbors,
your kids' teachers, your community. Frankly, people
listen to the radio for songs they can sing along with, information important to their
lives, and for the relationships they have with on-air
personalities.
The fact is that listeners "vote" on radio stations, their formats and their playlists
every day. The most successful radio companies are simply
those that do the best job of serving listeners.
Format diversity on the rise
Since 1996, studies indicate that the diversity of radio programming formats has
increased significantly. As Dr. Jerry Hausman,
MacDonald Professor of Economics at the Massachusetts Institute of Technology,
stated to the FCC in March 2002, "…decreases in the
number of owners in a market lead to increases in the number of formats available
in that market," an idea first suggested 50 years ago.
"I find that there continues to be a positive and significant relationship between
consolidation and format variety," said Hausman, who has
studied various media industries extensively and has made numerous statements
before the FCC and the Department of Justice regarding
media industry competitiveness.
What students of the industry have found is that in a radio market with less
consolidation of station ownership, the stations may tend to
provide similar formats in order to reach the largest audience — a
lowest-common-denominator approach. But an owner of multiple
stations in a given market tends to provide a variety of formats in order to reach
various niche audiences.
This new format diversity encompasses an extremely broad range of music styles,
from country to rap, from Gospel to hard rock to oldies
and everything in between, reflecting America's cultural diversity and consumers'
demand for variety. This trend has been good for
consumers, who can now choose from a wider variety of music and talk formats,
and also makes good business sense for station owners
striving to serve listeners' interests. Increased variety of music formats also means
more artists have more opportunities to reach listeners.
This contrasts with TV and cable programming, where consumers see virtually
identical programming in every city. Radio is live and local
and varies from market to market.
Relationship between artists, record companies, broadcasters and
venues
The relationship between artists, record companies, broadcasters and
entertainment companies is also experiencing great change, which
has been difficult for some. In fact, the complexities of the relationship are
sometimes hard to grasp. For example, the belief by some that
Clear Channel charges excessive prices for concert tickets is misdirected since it is
actually the artists who set ticket prices and often are
demanding more money to perform than ever before. This is typical of most
entertainment industries — tickets are more expensive for
sporting and other events, too. Even so, many events continue to sell out, indicating
the excitement fans feel about the experience.
In fact, the Clear Channel Entertainment and Radio businesses work together to
successfully bring more artists, shows and entertainment
events to consumers. The partnership between Clear Channel's divisions has led to
more exciting event activities, including contests, on-line
information and new and fun ways for fans to connect with their favorite artists. At
the same time, Clear Channel continues to make
investments in first-class venues, raising the quality of the entertainment experience
for consumers.
Another misguided belief is that broadcasters are charging fees to record
companies so that their records will get airplay. That is not only
inaccurate but illegal. In reality, the record companies pay independent record
promoters to promote new songs to radio stations. These
promoters are paid by the record companies, not by broadcasters. For years the
record companies, particularly the Big Five, have
complained about paying the promoters but have also refused to stop paying them.
Instead of disciplining themselves to break this pattern,
they are asking Congress to do it for them.
It is our position that the record companies should regulate themselves. We do not
believe it is in the best interest of any of our
constituencies to have the government legislate private business practices to the
degree that Sen. Feingold proposes.
Finally…
Clear Channel wants to give radio listeners more choices, and expand the ways
artists reach those listeners. What the industry needs is for
everyone concerned to talk about how we can work together to make things better
than they are. What is needed is communication, not
legislation. We look forward to joining the discussion with Sen. Feingold, our
fellow broadcasters and others who share our concern for
American consumers and artists.