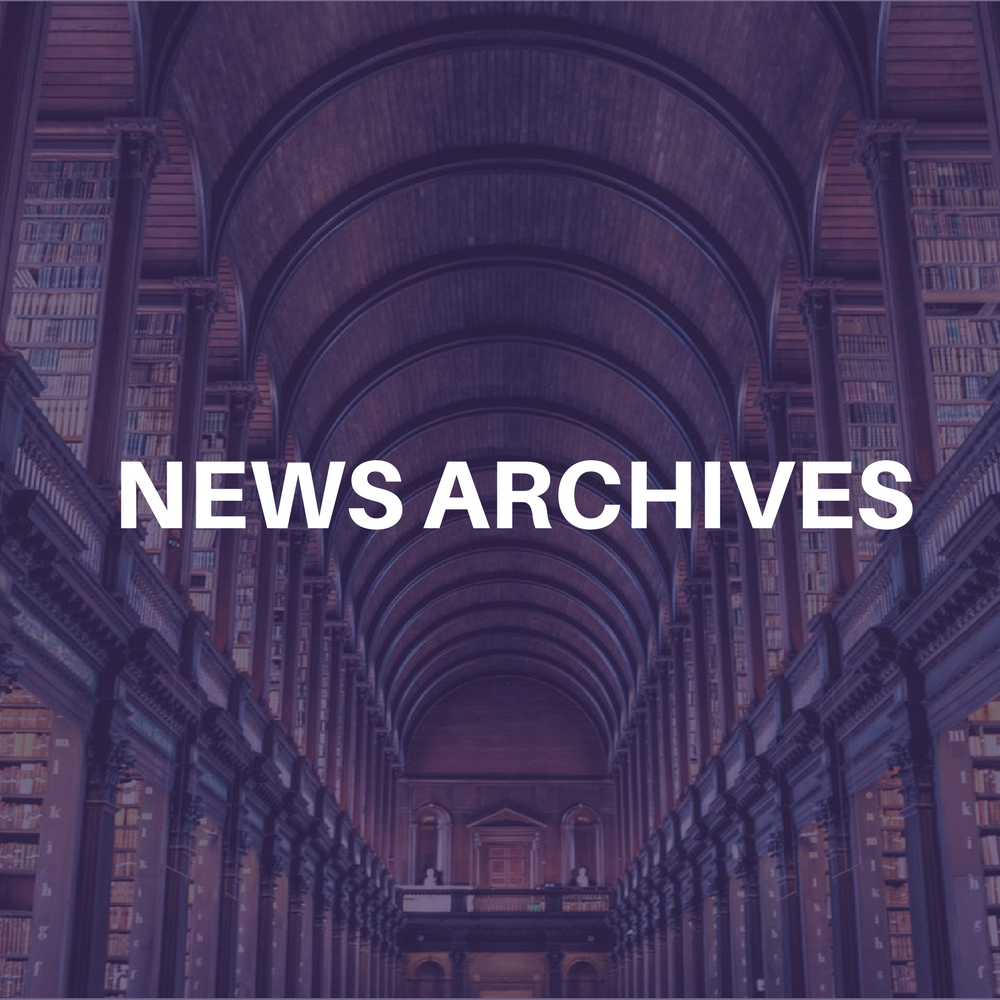 Felix told us that he was supposed to be a classical musician. His mother had him taking piano lessons three times a week, he didn't know what rock and roll WAS! But then she died, and some kids at school asked him if he wanted to join a band. Wanting to integrate, wanting new friends in the wake of the passing of his mother, he said yes. THAT'S where he learned about rock and roll. And when they took him to this club in New Rochelle, where the band featured a Hammond organ, a spark was ignited, he went to Macy's in NYC, and laid claim to his destiny.
And that destiny led him not to Syracuse, where he plied the books during his first year of college, but to the Catskills the summer thereafter, to play in a band for sixty bucks a week. He got the bug. He wanted this to be his life.

Bob Lefsetz, Santa Monica-based industry legend, is the author of the e-mail newsletter, "The Lefsetz Letter". Famous for being beholden to no one, and speaking the truth, Lefsetz addresses the issues that are at the core of the music business: downloading, copy protection, pricing and the music itself.

His intense brilliance captivates readers from Steven Tyler to Rick Nielsen to Bryan Adams to Quincy Jones to music business honchos like Michael Rapino, Randy Phillips, Don Ienner, Cliff Burnstein, Irving Azoff and Tom Freston.

Never boring, always entertaining, Mr. Lefsetz's insights are fueled by his stint as an entertainment business attorney, majordomo of Sanctuary Music's American division and consultancies to major labels.

Bob has been a weekly contributor to CelebrityAccess and Encore since 2001, and we plan many more years of partnership with him. While we here at CelebrityAccess and Encore do not necessarily agree with all of Bob's opinions, we are proud to help share them with you.
But what would his father, the dentist, say? The maitre d' said not to worry, he'd take care of it. He gave Felix's dad the best seat in the dining hall, sat him right up front in the showroom, and told Mr. Cavaliere that he'd seen a lot of musicians, but his son HAD IT! And Mr. Cavaliere bought it. Hell, what did he know about rock and roll? He gave into Felix's wishes. His son could take a year off from college to try and MAKE IT!
But Felix starved. After the mountains closed up shop for the summer, finding himself back in the city, there was no WORK! But then he got a phone call from one of his Catskill buddies, playing with Joey Dee & the Starliters, on tour in Germany. Their keyboard player had to drop out. Could Felix fly and fill in?
That's where Felix saw the Beatles. He was impressed, the mania, the girls screaming, but they couldn't play the American music as well as he could, as Americans could, it was OUR music!
And back in New York, he decided to put a band together. David Brigati, who was singing with Joey Dee, coughed up his brother Eddie. He found drummer extraordinaire Dino Danelli, who could not only play, but create a show, twirling the sticks by his ears, throwing them high in the air, and the schooled Gene Cornish.
They did not call themselves the Rascals. Soupy Sales did that. When they begged to back him up. And their manager Sid Bernstein added the "Young", which they hated, and subsequently dropped.
And they had a couple of hits. But following them up was difficult. For now they were writing the material themselves. But then they broke through, they found their groove. And composed monsters, like this one, that Felix was playing on the piano right now, "I've Been Lonely Too Long".
Tommy Nast has been trying to get me out to the far reaches of Burbank for a year, to view the premises of his new employer, CenterStaging. But it never happened, until Friday, when he told me FELIX CAVALIERE was going to be doing their signature show, "Lessons From The Legends", for ultimate airing on their site, rehearsals.com.
We toured the soundstages. Saw where they shot Tom Petty and Norah Jones. Took a look at the seemingly endless robotic camera workstations, where they moved sixteen units, maybe MORE, at a time, dozens of feet away. Looked at the cooled data room, with the Xserves and terabytes of storage. And then we went back to the room where tonight's performance was taking place. And after meeting the big bosses, were introduced to the man himself. Who didn't seem that impressed that I'd stolen Dino Danelli's drumsticks after their show at Fairfield University. "So YOU'RE the one!" he exclaimed/laughed. But maybe I needed to cut him a break. You see he'd never done this. Never told his story on stage. Solo, with no interviewer, just riffing.
I winced. This was going to be AWFUL!
But about half an hour later, Felix walked out of the dressing room and took the stage in front of the assembled multitude, all thirty five people, and started banging out these notes. It was instantly clear.
And then sans mic, looking up to the heavens, with his eyes closed, Felix started to sing…
"I've been lonely too long
I've been lonely too long
In the past it's come and gone
I feel like I can't go on without love
I've been lonely too long
I've been lonely too long"
I discovered this song by myself, the radio didn't turn me on, I'd bought the Young Rascals second album "Collections" immediately upon release, loving "I Ain't Gonna Eat Out My Heart Anymore" and the rest of the tracks on their debut, which I'd gotten for my birthday from my sister's boyfriend the year before. But the funny thing about a great track is you GROW INTO IT! New meaning is revealed as time goes by. What did I know about being lonely too long just as I was entering puberty. But, as an ADULT, I KNOW what being lonely too long is ALL ABOUT! But great songs aren't about lyrics, they're secondary to the music. And the riff, the essence of "I've Been Lonely Too Long", Felix is banging it out RIGHT NOW!
I'm elated. Larry Solters is drumming in the seat next to me. And then, when we hit the break, both Larry and I reach our right hands out in the distance, TO PLAY THE ORGAN!
You've got no idea how big the Rascals were. Unless you were alive back then, especially on the east coast. Oh, their hits eventually dried up. But for a few years there, you could COUNT on them, they always delivered, they never stiffed, and each track was different, each had its own magic.
And Felix gets up from the piano and starts to tell his tale. Leaving nothing out. Giving the kind of details you can't get from a musician unless you're MARRIED TO THEM!
And he's no laid back Angeleno, this Marty Scorsese lookalike is pouring it all out, and we're drinking it up, positively stunned that this guy is letting us in, that he still has it.
Turns out "Groovin'" was written for his girlfriend. Who was in HIGH SCHOOL! He almost married her, but contemplating this, he wrote "How Can I Be Sure", and ultimately convinced himself not to.
They did "In The Midnight Hour" first. Wilson Pickett was pissed he could never get into the Atlantic studio, the Rascals were always working out, but he taught them a lesson, he had a big hit with their song, hearing it waiting to record himself.
And Felix is playing each and every one of these numbers. Telling us the parts Arif added. What was happening in the band's career.
And then, after about an hour and a half, it was time for questions.
A dude in the back row asked him to tell the story of "People Got To Be Free".
Turns out Atlantic didn't want the record to come out. They felt it was unwise for a band to take a stand. But the Rascals had become politicized, and after the death of Bobby Kennedy, whose campaign they'd been working on, they INSISTED it be released. And it went number one in all the countries where people are oppressed. And it might just be another ditty on the oldies station now, but when Felix banged it out, it was a reclaimed anthem. As he said, we're in it together, we children of the sixties. We lived through it, and the music holds us together.
I asked him why they switched to Columbia.
Felix said it was for the worldwide distribution. Atlantic had licensees in the rest of the world, they were getting ripped off by MULTIPLE companies.
He talked about Eddie's refusal to move to the new label, about the bad vibe at the R&RHOF, and then he sat down at the Hammond for a final number. He implored us to sing along. To the song they added to their repertoire while working the clubs, doing their job, getting people dancing so they'd drink.
And suddenly, the assembled multitude is standing and SINGING!
Sure, "Good Lovin'" is not hard. But we each knew EVERY WORD!
And the joy… Everybody was in reverie!
And then it was done. But the crowd clamored for one more. So after contemplating for the better of part of five minutes, having believed the show was over, Felix sat down on the bench and started playing "Mustang Sally". Another track the Wicked Pickett stole from them.
And we're sitting there, grooving in our seats, listening, as Felix lays down the groove, and sings atop it. And then suddenly, it's CLEAR! This is IT! This is the experience, this is the one that hooked us forty years ago! THIS is what the show was all about!
It's not about the set. It's not about the dancing. It's not about triggering studio recordings from keyboards. It's about laying down a groove. And getting the audience to jump into it, and get swept away!
This is a business of live performances. I'm begged every night. Occasionally something is good, but too many times the show has the soul of a CD. Tinny and lifeless. It doesn't have the heart of vinyl, it doesn't penetrate you, it doesn't REACH YOU!
And it's strange. This grandfather, who hasn't hit the chart in eons, he's not bitter, he hasn't lost a step, he's still got it.
And when it's all done, when we're eating pizza, eventually it's me, Tommy, Larry and Felice with the man. Talking Italian restaurants, talking careers, talking life. It wasn't like hanging out with a star, but bonding with a PERSON! Done with his show, Felix was warm and open. Someone from your hometown all these years later.
We're all from the same hometown. Those of us who lived through the sixties. And the music was our soundtrack. And Felix and his band were an integral part of that.
Felix still lives to write, works live a bit too. But we told him we were blown away. That he needed to take THIS show on the road. Telling the story, uniting us in song. Felix didn't believe it. He didn't know that he was a natural.
So I don't know if you'll ever get a chance to be in the presence of the man.
But if you don't, log on to rehearsals.com in six weeks or so and watch this performance. Oh, it won't be like being there, recordings never are, nothing approaches LIVE! But this show will rivet you nonetheless. It's the intimacy, the honesty.
---
The Industry Responds
Ken Shane:
Every winter, my family would go to the Catskills for a week. We usually went to a different hotel every year. One year there was a very special show while we were there. Bruce Morrow brought a couple of bands up from the city to entertain the young people. The headliners were the very famous Tokens, but it was the opening act that got my attention. It was the Young Rascals. Good Lovin' was not yet a hit, and I recall that Felix said during the show that it was the first time that they'd ever played it live. I became a lifelong Rascals fan that night, and I still enjoy their music today. They're one of those bands, much like the Four Seasons, who had a great number of hits, but somehow never seem to get the credit for just how big they were.
————————————————————————–
Pete Yorn:
Cool. I had no idea he wrote all those songs. Funny…my dad's a dentist..I went to syracuse….and I'm on columbia. Too bad I forgot to write "good lovin"! 😉
————————————————————————–
md:
Thank you for this. Felix is my greatest living American Music Hero. One of the great soul singers of this or any generation.
————————————————————————–
Michael Ribas:
Loved the piece on the Rascals. However, I was struck by the two references to Wilson Pickett "stealing" songs by The Rascals. I've never heard anything about that, and wonder if they are true or not.
"Mustang Sally" was written and first released by a pre-Stax Sir Mack Rice, so while Pickett might have gotten the idea of covering the song from overhearing the Rascals' version, it's not like it wasn't already out there and available for anyone to cover. It certainly didn't BELONG to the Rascals.
In the Midnight Hour is another matter. It was written by Pickett and Steve Cropper and recorded in Memphis. According to Peter Guralnick's book Sweet Soul Music, Cropper was preparing to meet and record with Pickett for the first time by listening to a live album that featured a Pickett cut or two on it. In the fade-out to one song, he was struck by Pickett's apparently ad libbed phrase "in the midnight hour." When Pickett arrived, he asked him if they could write a song together with that phrase as the title. Pickett agreed, and produced some chords he'd been working on (or maybe it was Cropper who had the riff worked out already–I don't have the book at hand), and "In The Midnight Hour" was the result. Seems unlikely that the Rascals were involved.
If you have more details on Felix's claims, I'd love to hear them, though.
Anyway, I wasn't even born when these songs were recorded, but I love them–ALL versions. Thanks again for the great read.
————————————————————————–
Danny Zelisko:
It figures you would write all of these great things about my guy, Felix.
He just played a child help benefit here in Scottsdale and blew the place away.
We have been friends for years and he is truly the white Marvin Gaye…
His songs meant so much when they came out and continue to be timeless, like him.
He has new music he did with Steve Cropper and (go figure) cannot find a home for it. It has some of the sweetest Felix music you will ever hear on it.
You are on a roll….Felix and his kind of which there are few, need as much ink and kindness and respect as possible…he earned it and deserves it.
I love Felix.
————————————————————————–
David Bach:
Great piece on Felix. Living in Nashville, I've had the chance to meet him a few times. Hearing him tell Tom Dowd stories was amazing. My great Felix moment was going to a New Year's party a few years back at a producer's home. Around 11PM, the host asks for everyone to come in the living room-that his friend is going to play a few songs. I was dreading some aspiring Nashville writer dreck. An older gentleman sits down at the piano and starts to play – head down – deep in song – he lifts up his head and starts to sing "It's a Beautiful Morning". The voice is unmistakable. I'm like…"Oh shit…it's Felix Cavaliere!". He has lost nothing vocally over the years. He can still sing his ass off. Another good memory is when he jumped on stage with a wedding-type band and sang "Mustang Sally" at my friends 50th b-day party. He's everything you hope a rock and roll icon should be…cordial…approachable…and full of amazing stories.
————————————————————————–
Jeff Laufer:
i always loved the rascals. they pretty much were "blued eyed soul". they had such sultry lyrics and soulful singing styles.
i saw them once in concet where they were playing w/ sly and the family stone. it was such a perfect concert. a humid august evening and they absolutely slayed the crowed (they went on after sly and the stone were already an hour late). but when they played their hits including "people got to be free" and "see" the crowd was ecstatic. i noticed for the first time "blacks" attending a concert that was definitely a rock concert.
————————————————————————–
Barry Marshall:
——–Ok I can't help myself. I've so far avoided the temptation to respond and spout off myself on the myriad of stuff you get into. But this time you hit on one of the truly underrated acts. One couldn't exaggerate how many bands and musicians of the era were inspired by the Rascals.
—-I only think you gave a bit of a short end of the stick to Eddie, one of the greatest "second lead" singers of any era and co-writer of the tunes. He and his brother David (auxiliary member of the band) were also crucial to the magical sound of those records with their vocal blend (check out the bridges of "It's a Beautiful Morning" or "Groovin' "). Their harmony and counterpoint to Felix's soulful feel helped to communicate the fun of those great records. "Life will be ecstasy" indeed.
————————————————————————–
Dave Jurman:
Reading your moving piece on Felix Cavaliere made me immediate flash back to a fond memory I have of the Rascals. Being too young to see them perform during their 60's heyday, I finally caught them at the Meadowlands Arena in New Jersey many years later in October 1987 performing on a quadruple bill with Donovan, John Sebastian, and Tommy James and the Shondells if you can believe that. To put it simply, they played an inspired set with Felix in fine form. Their performance did not reek of nostalgia. Rather, I felt like I was hearing them blast through their hits like they must have many times performing in the sweaty clubs of Long Island in the early days. Although A Girl Like You is two minutes forty-six seconds of sheer ecstasy and is my favorite Rascals track, I find myself most admiring A Ray Of Hope for sheer brilliance when listening to the Rascals. No question their music is truly timeless.
————————————————————————–
Brian Murphy:
I grew up in Stamford, Ct. during the Sixties….went from 10 to 20 in that decade. It was the most impressionable time of my life.—-
The Rascals came to town to play at Stamford High School. I don't remember the year, but "Good Lovin" had just broken big at that moment. The Rascals were on a roll and everyone was going to the concert. I was perpetually broke back then but we were all going to try and sneak into the concert.—-
Me and Jon Ruggerio snuck around the back of the school and shimmied up to a second story window and started to crawl in to one of the classrooms. Half way in I heard a voice from inside and thought we were caught. My anxiety changed to awe when I realized the voice was Felix Cavaliere telling me to hurry up and climb in before anyone spotted us!—-
"Holy shit!" I thought; "fucking Felix Cavaliere was helping us sneak into the concert. Somehow, we had managed to pick the room they had assigned to be the dressing room for the band. Felix quickly let the other three know we were there; and then just as quickly shoved me and Jon into a rack of clothes and told us not to move. A security guy came into the room and asked the group if they had seen any kids sneaking around and all four said no one had been there except them.—-
After security left, Felix asked our names and introduced us to Eddie, Dino and Gene. The night could have ended there and it would have been the high point of my life up to that moment. But Felix then picks up Dino's drumsticks and hands them to Jon, hands me a tamborine and says when they call for the group to go out on stage, we were to walk with them as part of the entourage. He said when we hit stagefront, I was to hand him the tambourine and Jon hand Dino the sticks, and then sit on the bleachers next to the stage to watch the show. His last words to me were "just be cool!"—-
I have no idea whether I was cool or not going out to the front of house as it was all a blur to me. I kept thinking over and over again "Holy Shit!" One thing I was completely convinced of, though, was nobody was cooler than Felix Cavaliere and the fucking Rascals.
—-I loved their music then and I still love it now…and that band holds a singularly special place in my heart…and it doesn't surprise me at all that Felix has "still got it". After all, he is the fucking man!—-
A post script: I didn't know it was possible to feel pride in someone you only met once briefly; but that is exactly how I felt when I first heard "People Got to Be Free". It gave me chills when it first came out and I still want to scream "YESSSSS!!!" whenever I hear the first chords of that song. Truer words were never written and they had never sounded so good!—-
Thanks for rekindling that memory. I hadn't thougt about it in a long time.
————————————————————————–
Steve Wilson:
The Rascals were awesome. They had the rhythm and blues feel like no other band of caucasians. They could flat rock, too, on songs like "You Better Run," "Love is a Beautiful Thing," and "Come On Up." Felix and Eddie – great singers. Gene Cornish was no monster soloist, but his riffs drove their rockers and framed and embellished their other songs. And Dino? Man, every aspiring drummer back in the day wanted to play like Dino. What a monster.
Well, enough. Just wanted you to know that when it comes to the Rascals you have an amen.
————————————————————————–
Dave Brunelle:
I'm 32 and missed the original Rascals boat….I have to tell you, though…I've seen Felix twice and he is amazing. Once was at a Puja for Swami Satchidananda (yeah – he seems to be one of the few that never jumped off that boat when the fad died away) at a small Yoga space in North Jersey. They convinced him to play a little on the crappy little keyboard someone had brought with them to sing the piece they had written. I was a foot away. He played "It's a Beautiful Morning" and "People Gotta Be Free" – maybe one more, I don't remember. Felix made that keyboard sound like a grand piano and made me a fan for sure. Saw him again at another ceremony honoring Satchidananda in NYC in a more proper setting – still good – but nothing will make you appreciate a cat's ability than to hear him sing impromptu on a crappy little keyboard. That's when you know someone's the real deal.
————————————————————————–
Henry Gross:
Felix Cavaliere is one of my dearest friends. Aside from being an inspiration to me musically from way back when to this day, he's been a tireless supporter of my creative endeavors, a brother and consigliere! He has been there for me in every conceivable way a person can be a friend.
Everything you wrote about Felix is true. However, what you saw at the show was just the tip of the iceberg. As much as he's loved and admired, he's probably one of the most underrated singers in the world! About ten years ago there were about thirty of the finest songwriters and musicians in Nashville at my house for an extended jam session. The music was incredible. Each writer followed the last with another awesome hit! We were at it for a couple of hours when, at about 10:00 PM Felix comes by.
After Marilyn, my wife, made him something to eat he sits down on a stool in front of the fireplace and asks if we knew "This Magic Moment". Everyone nods and "The Don", as I call him, starts singing. Instantly you could hear a pin drop! What he proceeded to do was so magical it was not only transcendent but actually a bit frightening. He had, in seconds, raised the bar of what is possible when interpreting a song to a seemingly unachievable level.
When he finished, the silence that followed was one of those moments that makes you endure the disappointments and indignities of being an artist in the hope, that when the stars line up for you, you may have a moment of brilliance half that good.
Through the years I've seen him reach and sail over that high bar countless times, in song and in life. He is the real deal. The consummate "Soul man".
After all these years he's still a fan. I've had a lifelong love affair with 50's music but I never enjoyed it more than the night Felix and I listened to nearly the entire Rhino 50's box. We were like little kids, amazed by the voices! A few months ago we were so in heaven listening to "Cousin Brucie's" oldies show we tried to call and tell him! Felix constantly turns me on to amazing world music with grooves I've never heard. He's always listening! Always feeling the pulse!
That's why he's still great. As much has he's seen and done it all, when he hears the goods being delivered he's a kid again! He's never lost his love for and belief in the power of music to transform the world into a better place.
Recently there's been a lot of controversy on your blog about the Rock & Roll Hall of fame. I weighed in saying I thought it was a bogus concept. If I may be allowed to clarify my earlier statement I'd like to say this:
The existence of a "Hall of Fame" would be all right with me if the requirement for entry was raising the hairs on the back of the necks of people the world over tirelessly, year after year, with a positive message and a commitment to excellence that inspires hope and joy in hearts, young and old, the world over.
Were this the case Felix would be, without question, an inductee to that Hall of Fame as well the current one, where his name so deservedly resides!
I think that about covers it!
————————————————————————–
Charlie Gillett:
They did "In The Midnight Hour" first. Wilson Pickett was pissed he could never get into the Atlantic studio, the Rascals were always working out, but he taught them a lesson, he had a big hit with their song, hearing it waiting to record himself.
———————-
Great story about Felix and the Rascals, Bob, but this part is bullshit. Pickett wasn't even recording in New York in those days, but at Stax in Memphis and then Muscle Shoals, Alabama. He and Steve Cropper wrote 'In the Midnight Hour' on the spot in the studio, and the Rascals did it later.
'Mustang Sally' was the other way round, the Rascals did it before Pickett, but I doubt if he heard them doing it in the studio. It was written by Sir Mack Rice who did a great version himself. The Rascals put it on the back of 'Good Lovin'' and Pickett's hit came out about a year later.
————————————————————————–
Larry Hoppen:
NICE. Felix is a giant, and he's SO unassuming. I grew up on early '60s Long Island, too young to go to the Barge and other places during the few years the Rascals were IT. But I did borrow from my parents to buy a Leslie for my Farfisa. I've never been without a Leslie – for organ OR guitar – ever since.
Like he sang in Groovin' : "….you and me and Leslie" 😉
30 years later, got to meet my hero and over time, play with him a bunch, most revently a couple of great co-bills in 2006.
It's a THRILL to be onstage with Felix doing those songs, ESPECIALLY People Got to be Free, in these times.
————————————————————————–
Leigh Goldstein:
Felix is amazing…what a great songwriter…. Musicians like him are why we need to resolve how we charge for p2p downloading and fast.. Why should the great writers lose their income stream because of the greed and stupidity of the old guard, old way of thinking, fading record companies and publishers who refuse to change the old methods….Why should any new writer not have the opportunity to create a revenue stream with a publisher so they can continue to write, and try and make a living? I mean yes we can do it alone with the web now, but in truth, music publishers and record companies offer the potential for wider distribution due to their length of time in the business and myriad of connections having been made over the years, How can they be so foolish as to let this all slip right through their fingers??
————————————————————————–
David Spero:
I am one of those people that counts Felix as a great friend. A few years ago, I had an artist that I represented take part in David Fishof's Rock and Roll Fantasy Camp out in LA. I was walking through one of the rehearsal rooms and they were playing 'Good Lovin'". The B-3 player was having trouble getting the right sound. I walked over to him and offered to call Felix to help him out. He gave me that 'Yeah sure' look and I dialed Felix's number from my cell. He quickly answered. I explained the situation and he said, 'put the guy on'. I did, and they talked for over a half hour. That guy's fantasy became a reality and it proved, as you did, what a complete mensch that Felix is. Total class he is!
————————————————————————–
Roberto Weitz:
In Mexico City, in the 60's I had my band and our opening number was Good Lovin. I have their CD's and I've downloaded them to my i-pod. So the Rasacals are with me 24/7 as all the great bands of the 60's. My wife says I'm stuck in the 60's. It's true and it's because nothing like those times and its music have come around again.
Please let me know if Felix or the Rascals start touring, I'll be there.
————————————————————————–
Paul W. Robinson:
The Summer '66 Season opened at PleasureLand Pool in Oakland with all the promise that any testosterone driven 17 year old Northern New Jersey kid could have hoped for. What a place! Nestled in the lush Mountain Lakes Region, you could hang all day with bikini-clad babes with everything you needed to find a romance du-jour by nightfall. Ah, but on special nights a $10.00 daily admission also got you into the Pavilion for live shows by some of Jersey's hottest acts that year like the Shangri-La's, the Critters, and the Young Rascals. The first two were kind of second generation descendants to the Four Seasons and their proteges the Happenings. But the Rascals! Nobody was ready for what those guys unleashed on stage that night. Raw energy is the best way to describe what they threw down.
That was my last Summer in New Jersey. I was off as an Undergrad to the University of Miami where I booked acts for live outdoor shows next to the Pool at the Student Union. One of the first acts I signed to appear was the Rascals. Again, they conveyed the kind of sheer joy and power in their performance that their records could only hint at.
Apparently PleasureLand now sits a creepy ancient ruin like some legendary pantheon to the excesses of the most decadent decade of all. Rumor is the place closed down after a pre-Altamont stabbing death during a show there. http://www.lostdestinations.com/pleasure.htm But your homage to Felix Cavaliere brought me back to an unforgettable night with a Jersey Girl named Evan Mungenast when Felix, Gene, Dino and the Brigati Brothers played like they had something to prove. The chick wound up ditching me later that summer for my buddy. The feeling the (Young) Rascals left me with endures to this day!
Thanks to you, Lefsetz, and Felix for reminding me why I got into this business in the first place. It WAS (and still is) ALL ABOUT THE MUSIC.
————————————————————————–
benjk:
Oh man! As a pre-teen growing up in Chicago, mid-sixties, those Rascals songs were every bit as important as Beatles, Stones and Motown on our AM radios. And for all us guys to experience the real deal, it was to get a slow dance with a girl on "How Can I Be Sure". It was the classic makeout song. The Rascals were the ultimate Rock & Soul group until Sly turned up.
One last obscure Rascals note:
In 'Groovin', there was that line that said something like, "…you and me endlessly…" which REALLY sounded like he was saying "…you and me and Leslie…" which conjured up all these wacky ideas in our young brains about TWO GIRLS!!
————————————————————————–
Bob Clifford:
Rascals – first concert ever, eighth grade, Drew University, Madison, N.J, September of 1966, I think. Dino twirling and tossing the sticks, little Eddie out front banging his tambourine and shaking maracas, Gene playing what seemed like rhythm and lead at the same time, and Felix on that massive locomotive monster sound of a Hammond organ. (And NO bass player – but it didn't seem to matter. I didn't know enough to look to see if Felix was playing bass pedals then.)
"Good Lovin'" was the hit, but "Ain't Gonna Eat My Heart Out Anymore" was the song my band wanted to do. I remember it being the next year that "Groovin'" was the Number One record when school started in September, but Hendrix and "Purple Haze" had changed the world before anyone knew it by October.
"Good Lovin'" seemed to break the Rascals out, just from the massive TV exposure on the Ed Sullivan Show, Shindig (what a 'house' band – Leon Russell, Delaney Bramlett, Carl Radle, Don Preston, Jimmy Keltner and/or Gordon, Rita Coolidge, Bonnie Bramlett), Hullabaloo, Where The Action Is, every show that would have a rock band. "How Can I Be Sure", "(I've Been) Lonely Too Long" and Groovin'" were sweet, but had real soul underneath. "Mustang Sally", "In The Midnight Hour", "Slow Down", "Mickey's Monkey" were all soulful and rocking at the same time. Every high school band in New Jersey had to play both "Mustang Sally" and "In The Midnight Hour" at every school and CYO dance. Still huge party anthems today, even if the Wicked Pickett's versions are better known.
The Rascals (and their not-as-good imitators all over the tri-state area; remember "Expressway To Your Heart" by the Soul Survivors?) brought a piece of black music to the burbs, blue-eyed soul with enough uptempo rock flavor to reach both audiences blasted through AM radio in the mid-sixties. How many artists took the same roots influences and made a career – before 'niche markets', fragmented 'demographics', and programmed radio started dividing music by genres and subdividing genres by artists – instead of just good or bad music. That was a too-brief slice of time when Rosko on WNEW (or whatever station that he was on before NEW – WOR?) could play the Rascals, Otis Redding, Canned Heat, the Beatles, and then "Machine Gun" by Hendrix twice in a row. (Even college radio is too 'indie' formatted to be that free and spontaneous.)
The Stones, Dave Clark Five, The Animals, Van Morrison, Joe Cocker, Leon Russell, Delaney & Bonnie, Hall & Oates (big influence from the Rascals), even Elton John, Billy Joel and Springsteen (he eventually enveloped all his influences into his own stylized sound; but the first two records were Dylan lyrics rambling over lots of R&B) and many others created a glorious gospel/R&B drenched rock music, full of transcendent joy and power. Everyone listened to everyone else and copped licks and grooves to add to their own repertoire.
And how smart were Jerry, Ahmet and Arif to see the Rascals had a home on Atlantic? As natural as Jones and Jackson in the same band as Copper and Dunn, and (later) Duane Allman playing on tracks for Aretha, Wilson and King Curtis. And that's one of the big differences with today – back then it was about the music, not the marketing. The music MADE the marketing.
God, what an incredible period for great music that can still stand today. Anyway, you gotta stop with this 60's thing – too many childhood memories that the music world of the past 20 years can't live up to.
————————————————————————–
Bill Nollman:
The first time I met Sid Bernstein, the Rascals were my first topic of conversation.
Growing up in CT, the Rascals (Young or otherwise) ruled the summers. There were a lot of good bands that made the CT/LI summer circuit, like Leslie West's Vagrants or the Wild Weeds out of Windsor, CT, but the Rascals ruled!
Their apprenticeship at the Peppermint Lounge served them well as they displayed a maturity and showmanship that far exceeded their competition. These were men amongst boys. Real entertainers. Raw, sweaty, funky with a great ear for covers and then a seemingly-endless slew of great originals.
The synchronized dancing, Eddie's tambourine work, Dino's cool flat cymbal set-up and incredible stick moves (the toss in the Good Lovin' break was always perfect) plus, as Mike Douglas once remarked, he looked like Paul McCartney (or at least his distant NY cousin). I remember my friend Eddie teaching me Gene's chords to "More." He wasn't much of a soloist but he could comp like crazy.
And then there was Felix. Waving one arm in the air, working the foot pedals, defining the blue-eyed soul B3 sound. How is it possible they smoked like that without a bass player?
And they were everywhere. Eckman Center in Old Greenwich, Greenwich Academy, Staples High, Wollman Rink, Murray the K shows. As Donald Fagen once said, if NY had a sound, they were it.
By the way, the two Columbia lps had some really good cuts on them. Love Letter and Time Will Tell, to name two, totally smoke. A different vibe but with Fee and Dino and hot young guitarist phenom Buzzy Feiten, what's not to like?
————————————————————————–
Larry LeBlanc:
I was a Rascals fanatic. Here was a melding of R&B and white rock soul. I was fan of The Rascals along with such R&B white acts as Mitch Ryder and the Detroit Wheels, The Mandala (wiped the floor of anyone who came to Toronto in the '60s), The Hombres, John Fred and the Playboys, Delbert (McClinton) and Glenn), and the Righteous Brothers, pre-Spector. But The Rascals had Felix which made them–unlike the others–evolve as originators on their own. The Rascals' "Good Lovin" came from the Olympics songbook but The Rascals had a run of wonderful originals. My favourite. "I've Been Lonely Too Long."
————————————————————————–
Leslie Bell:
I spent the entire morning at a radiology facility getting an MRI to help determine whether I have breast cancer. The best part of my day, up to this point, was the Valium they gave me to "take the edge off" because I'm so claustrophobic. Not fun! But now I'm in a MUCH better mood after reading your piece on Felix and the Rascals. I'm sitting here listening to "Good Lovin"! Back in the day I used to swipe the keys to our 62' Thunderbird, go sit in the garage, and crank up my dad's Rascals 8-track. "Good Lovin" was my favorite tune. "Groovin" was next – probably because when he sang "life will be ecstasy, you and me endlessly" I thought he said "you and me, and LESLIE". (Hey, I was just a little kid!) Takes me back to much simpler, more carefree times. Now I'm dancin' in my seat. Thanks for the pick-me-up today – I needed one!
————————————————————————–
Dick Wingate:
I had the pleasure of working with Felix Cavaliere as a young A&R man at Epic, on his last major label solo record, Castles in the Air (1979). Working with such a talented and humble man who was so upbeat about whatever came his way inspired me, as did seeing him at the height of Young Rascals mania at the New Haven Arena (I snuck in an open door with my high school pal) or when, as PD of WBRU in Providence, I introduced the (no longer Young) Rascals in an outdoor concert in 1973 and they played "Peaceful World", essentially a jazz record that Columbia hated!
————————————————————————–
Steve Lukather:
LOVE the Rascals. I was wondering whatever happened to Felix et al. Too bad people can't groove on what WAS and not just try to "pretend" to dig what "is" as for the most part it's pretty weak. I just got the new Billboard mag with Fallout Boy on the cover. Are these guys any good cause they sure don't fit the "image". I don't know anything anymore and perhaps that's the point. I shall just shut up and play the guitar for myself and those that may dig it. Trying to figure out the music business is like trying to suck your own cock. No one but a "handful" can do it and the rest try to but with no success. haha
————————————————————————–
Louis Levin:
I first saw The Young Rascals some 40 years ago as a teen,when I convinced my sleep away camp director to take a bus load of us to the Pittsfield Boys Club in Pittsfield Mass to see them perform in concert..Who knew that in 1980 when I was working for David Krebs, I would be managing Felix for his Epic solo album Castles In The Air..The album featured "Only A Lonely Heart Sees",which was Felix's first top 40 hit snce the late 60's..It was a dream come true for me and a labor of love, to work with him and reconnect him with Eddie and Dave Brigati for that album..I still keep in contact with all the Rascal band members as well as Sid Bernstein..They definitely impacted my life and those records still make me feel good when I listen to them some 40 years later..I am glad you got to feel and experience the magic of Felix..A class act…
——————————————————————————
Frank Brandon:
so one time the columbia guys told me they were bringing felix to town to meet accounts—the night before, i go to a tee shirt place and have them make me one that says "Felix and the Escorts"-=–that was his early 60s syracuse band that cut one incredibly rare 45—i was a few years later at syracuse but we had some common friends—we had a great chat and mentioned his new album for about 20 seconds at the end but he knew it was cool and so did i.
——————————————————————————
Stu Cohen:
Growing up in Brooklyn, the Rascals were the soundtrack of my life. My favorite band of all time. The Catskills, Action House, Action City, Murray The K shows, Dino's drum clinics at my Drum teachers workshop in 66. Dino bridged the gap between Buddy Rich and John Bonham. The bass drum as an attack weapon. Precision rolls and timing. Twirling drum sticks and muting the cymbals with his hand or arm. I've seen him do a double stroke roll with his left hand while twirling the stick in the other. Are you kidding me!!! Man, there is not enough words to show what this group meant to me. And Felix's voice. Put it right there with Gaye, Cooke, Otis. A fucking classic for all time. I sat at the next table, when they were inducted into the RRHOF. Bob Merlis (head of publicity at WB. and fellow Brooklynite) knew how i loved these guys and we ended up talking for hours. Lots of friction between Eddie and the band, but on that night, it was all put aside. Thanks for the pictures Bob M. In 67, the only way to find out about new "albums" were by word of mouth or browsing record stores. You can't imagine my surprise when I stumbled onto their new album with Dino's cartoon likenesses of the band on the cover. I thought it was a goof. When i turned it over and found 12 new Rascal songs, i died and went to heaven. For me, there was NEVER filler on any of their albums. In fact "Island of Real" on Columbia, with Buzzy, Sanborn etc.. is one of the best forgotten albums of it's time. Top 5 for me. Early Fusion. Thanks, Bob L. for giving this incredibily underrated band some long over due recognition. Melody, style, and chops. What a combination. Huge!
P.S. I have on cassette those early Young Rascal shows from Syracuse.
——————————————————————————
Keith@DKD:
I always thought it was "you and me, and let's be Groovin'".
Anyway my first encounter with the Young Rascals might seem trite, but to me it remains more vivid than other more far noteworthy musical experiences I've had.
After growing up near Buffalo my family moved to Ottawa. From a steady diet of WKBW I went into a forced musical fast. At that time in 1966, Ottawa had one station that played rock, CFRA. Theyplayed the top teen hits on the "Coca Cola Campus Club" for one hour each day; actually seven hours of contemporary music per week (a double hit on Saturday but no rock on Sundays.)
After the Campus Club signed off each night at 8:30 I'd turn the dial to 77-WABC. Even at a distance of 500 miles, ABC would drift in and out of the Ottawa airwaves offering ghostly hints of a world that I was sorely missing.
This one night the reception was better than normal and I heard three songs, one after the other, for the first time. First came "I Ain't Gonna Eat Out My Heart Anymore" followed by "Turn, Turn, Turn" ] followed by "Yesterday".
Each song was stunning. Here were the Byrds and the Beatles, arguably at their prettiest, but it was the Young Rascals (who I'd never heard of before that moment) that absolutely electrified me. That monster B-3 swell at the start, the attitude in those vocals, that scorching guitar solo (ironically Gene Cornish was originally from Ottawa) all came bouncing off the ionosphere and through my little AM radio, like the proverbial message in a bottle. I had to get to the place where that music was coming from and for the past 40 years I've been in the record business.
——————————————————————————
Marty@DIGMusic:
Just a follow up to Danny Zelisko:
Danny, I responded below (md) but wanted to comment on your feelings about Felix. I don't know him and still feel the same way. I have always wanted to meet the Rascals and saw them once in the later 60s at the Sacramento State Fair. Never again would I get the opportunity to meet Felix or The Rascals BUT, one day about 8 years ago, I was traveling on business and saw an advertisement for Ringo Stars Allstar Band (minus Ringo), of which Felix was a member. It was in an entertainment center at a huge hotel. I immediately booked my room, bought a ticket and waited to be the first to be seated for the show. Got to sit right in front of Felix's B-3. I had reserved my spot and decided to go check out the hotel gym prior to the show. As I was walking through the dressing room, there was Felix, dripping wet and completely naked…just didn't have the guts to walk up and introduce myself. It all worked out well, though, met him after the show got autographs etc. Marty
Ps: I also own a small indie label with major national/international distribution and would love to work with Felix. We have worked with many of his contemporaries like The Beau Brummels, Cold Blood, Moby Grape, Maria Muldaur etc. We have also broken new national touring acts as well.
——————————————————————————
Mike Farrace:
I missed the Felix first time around and just noticed the re: Felix. Nice story about a really tasty band. One of your readers pointed out that they never got their due, but that's true of a lot of bands, especially those of the 6-10 hit variety.
A lot of times after reading your newsletter, I start to write something but almost always stop because, really, who gives a fuck what I think? But then I read all the responses and have started thinking — hey, I care what they think… what the fuck… so maybe I will write more often.
The story about the performance was wonderful and obviously, like those two evenings I spent in the second row with my youngest son and Al Kooper in Sacramento, they were really interesting. It's almost like a new performance genre is emerging — play us the legendary tunes and then tell us the story — play us the demo version, the original intro, how the tune popped into your head one day while you were driving to Bakersfield, or how some shithead manager or label guy changed the words or the title — whatever — it's so much fun. It also beats the Tahoe/Reno/Vegas club thing or the overloaded oldies tour format. These kinds of events are respectful of both artist and audience and are nice — intimate, relaxed, and, like you say, REAL!
You are totally right to encourage Felix to take that show on the road. That kind of show is the only way to create the intimate setting necessary to achieve these wonderful moments. I think I may have written you this when I saw Al last year (or maybe it was one of the many replies started but deleted), but it might suck that these guys still need to tour to make ends meet, but it's to our total advantage and delight to be able to encounter them again for $20 or $30 in a nice place where we can have a drink and kick back and enjoy the whole person, after they've been there and back and have lived to tell the tale. It's like the live version of a great boxed set.
I have tickets to several shows with legendary artists in the coming months, people like Etta James, Petula Clark and others. I'm sure these will likely be more performance than biography, but I like the idea of both in generous amounts.
——————————————————————————
Niles Siegel:
There were three clubs within 100 yards on Dune Road in the Hamptons, The Young Rascals were at the Barge, The Vagrants, Leslie West's early band across the road and the Elephants in the middle. The Elephants let me sing with them a few times. My singing was a joke. The Elephants standout was drummer Alan Abrahams, who I many years later reconnected with at RCA. He was in A & R, I was in promotion. The coolest thing about the Elephants was the band vehicle, a hearse. My Mom freaked when she first saw it in our driveway.
Between sets, everyone would run next door to see the Rascals. They wore their knickers and costume shirts then. They peeled the fucking paint off the walls. Yes, Felix was the driving force musically but, on stage all eyes were on Eddie and Dino. Nobody twirled sticks like Dino or moved like Eddie. Gene was simply amazing, a wall of inspired guitar. There was just nothing like them, they were the answer. They made you feel alive. Also, made me know when to get out the hell out of town and just be a fan.
We were all together partying the day they signed with Sid Bernstein. I was so proud of them, proud to just be there, to know them. They were great guys, no egos, no attitudes, just great music and a sense of humor.
I still occasionally play their records and get the same lift I got the first time I heard them.
They played a gig at the New York Coliseum. Eddie, you still owe me 50 cents you borrowed to go on a roller coaster ride they had there. I'll let it slide.
Their musical contribution to the era was major. Thanks to all for remembering them and giving them the space they deserve.
P. S. I saw Leslie West a couple of years ago. He is thin and healthy.
——————————————————————————
Danny Zelisko:
How do we bring Felix back with the respect he deserves to the masses?
Here are all these great people swooning over him and he can't get arrested…we need to start a record company/promo house for guys like Felix and Garland Jeffreys and Billy Cobham and Al DiMeola and Danny Seraphine and Nils Lofgren and Cowboy Mouth and Tom Rush and Jerry Riopelle and Jay Ferguson and on and on and on…..and make it possible/necessary to let the public know they are not only STILL fun but great and have something to say and can out entertain just about anybody out there now.
——————————————————————————
Forwarded by Danny Zelisko:
Danny,
Great hearing from you.
The article is wrong about " Midnight Hour"
But the others Mustang Sally and Land of 1000 Dances were definitely lifted from our live performance album. Which was never released.
Anyway. we are still working on coming out on St Patti's day. And we are still raving about the wonderful Billy Crystal show.
Love to your family,
Felix
——————————————————————————
Ron "Hollywood" Parro:
Just a small note about "The Midnight Hour." I was just in High School at a private boys school so anytime we could get our sister school to send their 'women' over to a (extremely chaparoned) dance was a big deal. A friend of mine and I started a light show company – remember the oil and dyed water between two plates on the school's overhead?
Anyway, for my entire high school career no matter who the local band was (Remember Denny Flannigan and the Moonrakers?) EVERYBODY played "The Midnight Hour" at midnight. It was a given and no one ever failed. It was the time all white preppy boys could show off their soul moves. I'll admit at the time I was sure 'Wicket' Wilson Pickett was the originator of the song but my moves were smooth nonetheless.
But did the Rascals ever have a bad tune?
——————————————————————————
Jason Miles:
I think that 2 very underrated albums are Peaceful World and Island of Real-Both on Columbia.There are many songs on those 2 records that just kill. Felix and Dino on their own adjusted and even though it's not per se the Rascals it shows the growth that Felix was capable of.They use some of the baddest NY musicians of the time and I really do believe that these 2 albums hold up very well. I still listen to these albums and really enjoy Buzzy Feiten's guitar work.There was a groove to the music in NY in the early 70's and the Rascals captured it on those 2 records-Too bad the public and the label wouldn't let them move on and grow.
———————————————————————————-
Michael Abramson:
It's A Beautiful Mornin' every time I hear the Rascals. There were none like them then and there hasn't been anyone like them since!
———————————————————————————-
Joe Reagoso:
There was a very heavy album by The Rascals called SEE, and the title track was probably one of the more progressive that the band and Felix ever created.
Growing up in Philly, I was blessed with Top 40 stations that had balls and played more than just the hits, and we would get the great garage classics, hard to find soul classics and mid charting rock tunes that time never forgot. SEE is one of those special songs. I mean, "I thought it was a fairytale, Or was it just a dream" Felix just hammers it out. I was eight years old when this tune hit, and it just changed the world…
Gene Cornish played as heavy as Hendrix could on this tune, Dino played this incredible Jazz/fusion type drum thing, and Eddie's guiding vocals with Felix was second to none.
I wish they would just go on tour again, put aside old stuff, and do a solid bunch of shows….Check out that album, if you can find it. RHINO has a great box set of all the albums on RHINO HANDMADE…
Did you know that Dino created most of the album covers. This dude used to hang out at jazz clubs in NYC, when he was a pre-teen and listen from the outside of the entrances to cats like Coltrane, Buddy Rich, and the like. Cosmic drummer, and artist in charge of album covers…
The band was one of the first at the old Atlantic to completely have control of their destiny. From their first album until their last. They produced their own stuff, wrote, added guests, picked some unique covers ( which became their own), designed their album covers…and this all started in 1966.
FREEDOM SUITE…well that's another email…." There's A Place called Heaven" now…if you don't get the spirit with this song, then you must be deaf….FELIX and the boys rocked! NY-NJ-PHILLY style!!!!
———————————————————————————-
Jack Endino:
Bob – re: Felix, etc… I need to rant, please excuse length. I haven't heard anything Felix has done post-Rascals, so this is NOT aimed at him or his management (God knows I'm not offering my services) BUT there's a seldom-mentioned reason some older artists go stale as far as their appeal to the public. It has always been pretty obvious to me. The production on their records gets progressively more sterile, safe, slick, and LIFELESS as they get older. I don't know who makes the artists drink this kool-aid (managers? lawyers? a+r?) but I've noted that career trajectory throughout my life as a music fan… I was already contemplating production as a 15-year old with headphones in my parents' basement, wondering why I liked the vibe of the first Allman's record the best. Or why "Fragile" is better than most later Yes albums ("Union", god help us)… or "Who's Next" is better than "Face Dances"… first 3 Tubes albums good… Vincebus Eruptum… early Metallica vs. later stuff… early Clapton solo albums vs. later…early Dead… Airplane vs Starship… ealy Floyd vs later… examples ad infinitum.
With "established" artists, after a few albums their entire way of interacting with the recording process changes and becomes more formulaic, less spontaneous. They still may have great live sets, but get 'em in a studio and you wind up with everything click-tracked and overdubbed to death. You get expensive super crispy recordings with lots of 'air' and phony reverb and 'sweetening' but no soul. Nowadays it's extreme: sample the drums, do it on the grid, auto-tune the vocals. IMHO, the major label production process has reached the point where no spontaneity or 'soul' can even get through.
Radio people (the few left!) might like it for the sheen but the public is not fooled for long. They have learned that usually, older artist equals no chances being taken, equals zzzzz. Some counter-examples would be Neil Young… maybe Tom Waits… Dylan… even Pearl Jam… all still making records that are at least vibe-y, even if not exactly blazing with youthful excitement. They're at least TRYING.
Young artists and indies can make fresh-sounding records because their method of interacting with the recording process has not yet fossilized, and their budgets are small, which forces live organic playing to occur, with less second-guessing. And there are fewer cooks in the kitchen. Sometimes the sound can be rough, but sometimes magic can happen because the 'production process' stays out of the way. (I'm really curious to hear what Rick Rubin did with Neil Diamond because I suspect Rick understands this.)
It's hard for me not to conclude that the death (or just downsizing) of the major labels might be the best thing to ever happen to recorded music. I know you've thought the same. Fewer sterile horseshit overproductions-by-committee shoved down our throats.
Why doesn't someone put Felix in a decent small studio with some young indy band backing him, and cut a record "live" in ten days? Press it up, sell it at his shows, get him a MySpace page! I mean, we're not talking some great genius insights here!
Argh… Maybe I'm writing the beginning of my OWN next newsletter. Sorry Bob… carry on…!
———————————————————————————-
Bill Nollman:
OMIGOD! A live Rascals cd would be the Holy Grail for me! Release it, someone! Rhino?
I have a bad quality dvd of live TV performances (Sullivan, Hullabaloo, Mike Douglas, etc.) where you can at least see the basic act (Dino's showmanship, Eddie's moves, etc.) but they are sanitized performances, with typical "groovy" sets and the silly camera work of the day. The Rascals were NOT a sanitized act live. They really brought the shit.
Also, nice to hear so many people agree that Island of Real and Peaceful World are great. I had found Japanese releases then Sundazed put them out with bonus tracks. Buzzy Feiten, hot off stints with the Butterfield Blues Band (replacing Elvin Bishop at 19!) and Stevie Wonder (Superwoman on Music of My Mind) really elevated the proceedings.
This has been a real fun reminiscence of a great time in my life and the music that was so important to that time.
———————————————————————————-
Luke Lewis:
I was a bartender in NYC during the summers of 64 and 65. I saw the Young Rascals many times at The Barge in the Hamptons, and a club called The Phone Booth in the city. Despite the goofy outfits, they were one of the tightest live bands I have EVER heard -and they weren't playing covers. They obviously had time to mature and work up great songs before they got signed and made a record. Too bad it doesn't work that way anymore.
———————————————————————————-
Gayle Miller:
My first concert ever was The Young Rascals at the James Caldwell High School Gym — where we could Not sit on the gym floor, as the administration was afraid shoes may scuff the precious court surface– so the band played to an empty floor, we were all stacked on the sides in the bleachers. I still can't imagine how strange it must have been for the band perched on those 2 foot risers, gym lights full on (no spots, fills or colors) looking out at an empty FOH with an odd cop strolling there to keep kids off the hardwoods. I wore my best mod outfit, and have pix of Felix leaning over the side of his Hammond just to make contact iwth the audience….).
———————————————————————————-
One hazy summer night in 1966, I experienced greatness…and I knew it! Standing rivited with a throng of friends outside a concert hall in Northeast PA, I witnessed The American Beatles. At leaset that's what The Young Rascals meant to us. Anyway, all we could see was the silhouette of the man himself, riding and commanding the B-3 organ as he coaxed and wailed the most beautiful and soulful harmonies along with his band mates that anyone could imagine. All this against the slapback of of the lake and mountains -and the thunderous STOMP of the dance floor-what a beautiful roar. But, most poignant of all, was the image of Felix Cavaliere, poking his head behind the strobe and stacks and nodding and acknowledge us standing on the hillside! This froze like a flashpot-snapshot in my brain and the rest of the night was awash in the visuals of Felix and the hypnotizing whirrrr of his Leslie amp horn winding the night into a surreal moment of musical bliss never to be recaptured. Wow am I a lucky guy. And, as fate or forshadowing works it mystical twists in life, perhaps Felix WAS giving this young kid from The Poconos a nod that I wouldn't realize for many years to come, as today I write you with love and respect for my friend and esteemed personal management client, Mr. Felix Cavaliere.
Jim Della Croce
Manager, Felix Cavaliere
Pathfinder Management
Nashville, TN 2/2/07
———————————————————————————-
Bob,
Hello from Felix C.
First of all I want to thank you for the wonderfully kind words you have written .
I appreciate your heartfelt thoughts.
I have been flooded w mail from people who read and love your work.
Enjoyed that evening , especially meeting many of the guests who made it so easy for me.
Danny Z suggested I send you a cut from the recent Cropper / Cavaliere CD. I would like to do that , with your permission. Let me know where and I will get it out to you.
Danny is a good man, love his enthusiasm.
Look forward to seeing you again. Next time I am in LA, or if you come to Nashville.
Best to you,
Felix Cavaliere
———————————————————————————-
I don't know where to begin…..
This was simply the most heartwarming and comprehensive show of solidarity for Felix in his history in the business.
With sincerest gratitude,I thank you on behalf of my management client, Felix Cavaliere.
Kindly,
Jim Della Croce