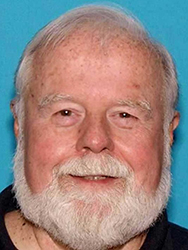 MEDFORD TOWNSHIP, NJ (CelebrityAccess) — A church pastor and founder of one of the largest Christian music festivals in the U.S., is facing charges that he sexually assaulting four minors over the course of a 16-year-period.
According to The South Jersey Times, Harry L. Thomas, 74, of Medford Township, was arrested on Wednesday and charged by the Burlington County Prosecutor's Office with aggravated sexual assault, sexual assault and endangering the welfare of a child.
The prosecutor's office did not define Thomas's relationship with the victims but asked anyone "who may have experienced inappropriate contact" with Thomas to contact investigators.
Authorities said the assaults took place between 1999 and 2015 in Medford Township, where Thomas currently serves as a pastor at the Come Alive Church. A church spokesman told the Courier-Post that the abuse allegations were unrelated to Thomas's roles at the church, Come Alive International, a missionary organization, and at Christian music promoter Creation Festivals.
Thomas first became involved with Christian music when he launched a Christian rock-themed radio broadcast "The Come Alive Show" in 1973. He then began organizing the Creation Fest, a multi-day festival that now bills itself as the largest Christian music festival in the U.S.
Creation Fest organizers have already distanced themselves from Thomas and posted a notice to their social media announcing that Thomas had been indefinitely suspended.
Creation Fest Statement: "It is with deep regret and saddened hearts that the boards of Come Alive International and Creation Festivals have indefinitely suspended Pastor Harry Thomas from all leadership positions with the church, festival, and all associated ministries.
"While the allegations are unrelated to his roles in these ministries, leadership is actively cooperating with the authorities and has determined this to be the proper course of action at this time until there can be a full investigation. It is requested that all pray for the parties involved."