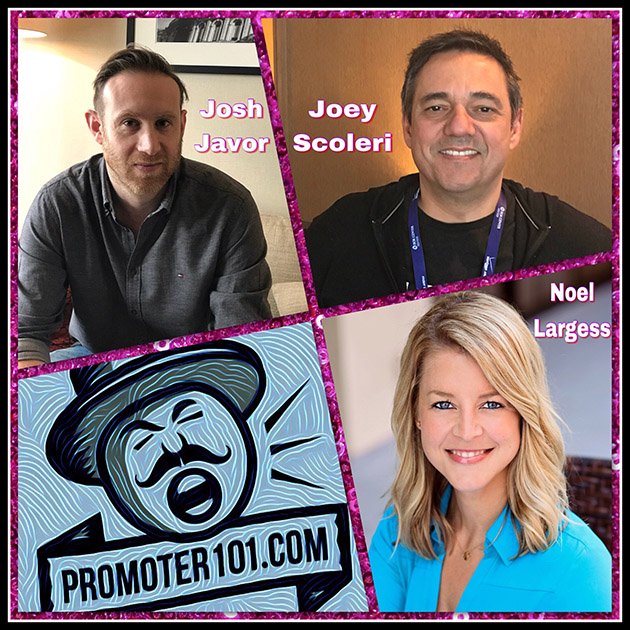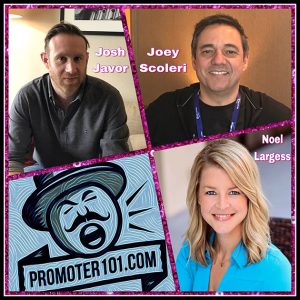 This week on Promoter 101 The Podcast Live Nation's Joey Scoleri a.k.a. Joey Vendetta opens up to us about some of the best industry tales ever.
X-ray Touring Josh Javor walks us through touring the UK.
APA Agency's Noël Largess plays 3 Questions with Dan Steinberg and Luke Pierce, plus we break down the News of the Week.
Email: steiny@promoter101.net
Tweet the Guys: https://twitter.com/Promoters101
Tweet Dan: https://twitter.com/TheJew
Tweet Luke: https://twitter.com/wlukepierce
Follow us on iHeartRadio: https://www.iheart.com/podcast/promoter101-29260148/
Follow us on Instagram: https://www.instagram.com/steinypromoter101/
Facebook: https://www.facebook.com/promoter101
Soundcloud: https://soundcloud.com/promoter101
Website: http://www.promoter101.net/
itunes: https://itunes.apple.com/us/podcast/promoter101/id1163910658?mt=2
Google Music: https://is.gd/onEmSt
Stitcher: http://www.stitcher.com/podcast/promoter101?refid=stpr
Tumbler: http://promoter101.tumblr.com/
Spreaker: https://www.spreaker.com/user/promoter101
YouTube: https://www.youtube.com/promoter101