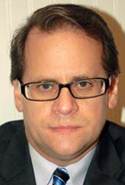 ST. LOUIS, MO (CelebrityAccess) — St. Louis-based Emery Entertainment announced that veteran booking agent Paul Bongiorno has been named as Senior Programming Manager at the agency.
In his new role, Paul will be responsible for the booking of all Emery Entertainment Touring productions including Men are from Mars – Women are from Venus LIVE!, Robert Dubac's The Book of Moron, and Michael Ingersoll's Artists Lounge Live Series, the company said.
"The addition of Paul Bongiorno to our team represents a dramatic step forward in the continued growth of Emery Entertainment and our Off-Broadway touring product. Paul has decades of experience in the entertainment industry and many great relationships who we hope to introduce to Emery Entertainment productions," said agency owner/CEO Paul Emery.
Bongiorno comes to Emery after serving as the president and CEO of Starvox Booking/Grand Central Booking, a role he held since 2012. Other industry roles include stints as Director of Business Development at AMS, and Vice President Opus 3 Artists.
He also spent almost two decades at ICM as an artist manager and vice president, according to his Linkedin page.
Emery focuses on Off-Broadway programming and handles touring, co-presenting and venue management, including the Hammer Theatre Center in San Jose.