MILWAUKEE (CelebrityAccess) The NBA's Milwaukee Bucks have a name for their new arena: Fiserv Forum.
But bucks signed a 25-year agreement with the financial services technology firm; financial terms were not disclosed.
The arena is on track for a grand opening Aug. 26 and will serv as home to the Bucks and the Marquette University Golden Eagles. Concerts lined up include Justin Timberlake, Pink, Elton John, Fleetwood Mac and the Fo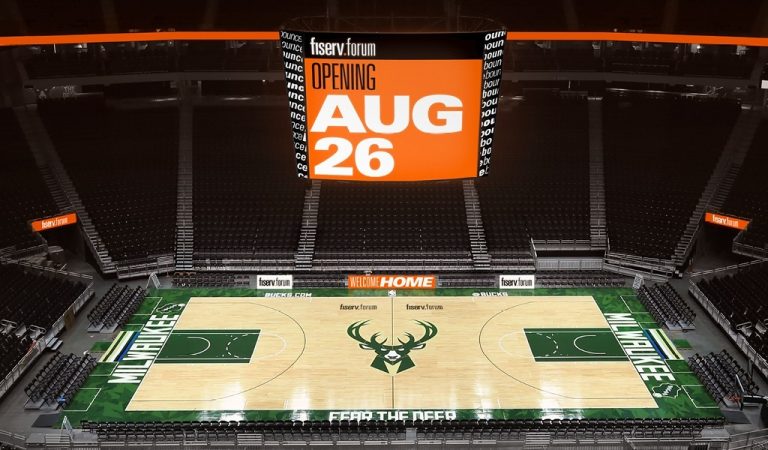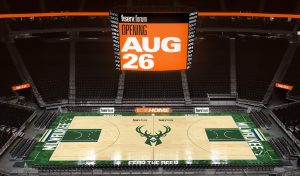 o Fighters. The Killers help open the doors with a grand opening concert Sept. 4.
The Fiserv brand will be featured prominently on the exterior facade, playing surface, rooftop and throughout the facility.
"We are excited to partner with the Milwaukee Bucks to create an unprecedented opportunity to elevate our brand as one of the world's leading providers of financial technology and payment services," said Jeff Yabuki, President and Chief Executive Officer of Fiserv. "We also expect this arrangement to further differentiate our brand in support of our purpose of delivering value and excellence to our clients every day."
"Fiserv Forum" is also a nod to Fiserv's annual gathering of professional leaders and members of the company.
"We are proud to become a long-term partner with Fiserv, a dynamic international company with a prominent Wisconsin presence, which deeply shares our commitment to bettering and growing Milwaukee," said Bucks owners Wes Edens, Marc Lasry and Jamie Dinan. "It was clear from the start of our conversations that the Bucks and Fiserv align perfectly in our goals for innovation and leadership, and carry the same passion for excellence. As Fiserv Forum becomes an internationally recognized venue, we are excited to be an instrumental part of furthering Fiserv's brand as a leader in its industry. Fiserv Forum will be the entertainment and sporting heart of our city and will deliver memorable experiences for fans and families in Wisconsin for generations to come."
Fiserv was founded in Milwaukee.