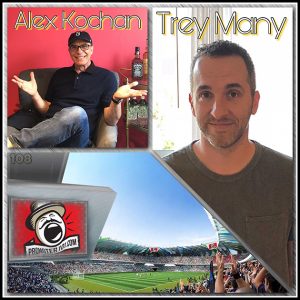 This week on Promoter 101 The Podcast Paradigm's Trey Many will be with us talking Death Cab For Cutie and Fleet Foxes.
Legendary agent and promoter Alex Kochan talks Guns n' Roses and Paul McCartney.
Legal advice from AEG's Jason Bernstein.
And News of the Week with Works Entertainments' Luke Pierce.
Direct Link: https://is.gd/NDOHSu
Email: steiny@promoter101.net
Spotify: https://is.gd/T5SPEC
Tweet the Guys: https://twitter.com/Promoters101
Tweet Dan: https://twitter.com/TheJew
Tweet Luke: https://twitter.com/wlukepierce
Follow us on iHeartRadio: https://www.iheart.com/podcast/promoter101-29260148/
Follow us on Instagram: https://www.instagram.com/steinypromoter101/
Facebook: https://www.facebook.com/promoter101
Soundcloud: https://soundcloud.com/promoter101
Website: http://www.promoter101.net/
itunes: https://itunes.apple.com/us/podcast/promoter101/id1163910658?mt=2
Google Music: https://is.gd/onEmSt
Stitcher: http://www.stitcher.com/podcast/promoter101?refid=stpr
Tumbler: http://promoter101.tumblr.com/
Spreaker: https://www.spreaker.com/user/promoter101
YouTube: https://www.youtube.com/promoter101